The 16th Shenzhen International Financial Exposition (Finexpo), one of the largest expositions in China's financial industry, opened yesterday at Hall 1 of the Shenzhen Convention and Exhibition Center in Futian District, with 1,000 fintech products and 200 fintech innovation achievements on display.
The three-day expo is organized by the Shenzhen Committee of China Council for International Trade and Promotion (Shenzhen CCPIT) and Shenzhen Local Financial Supervision and Administration Bureau. It covers an area of 30,000 square meters and has attracted over 300 institutions to participate.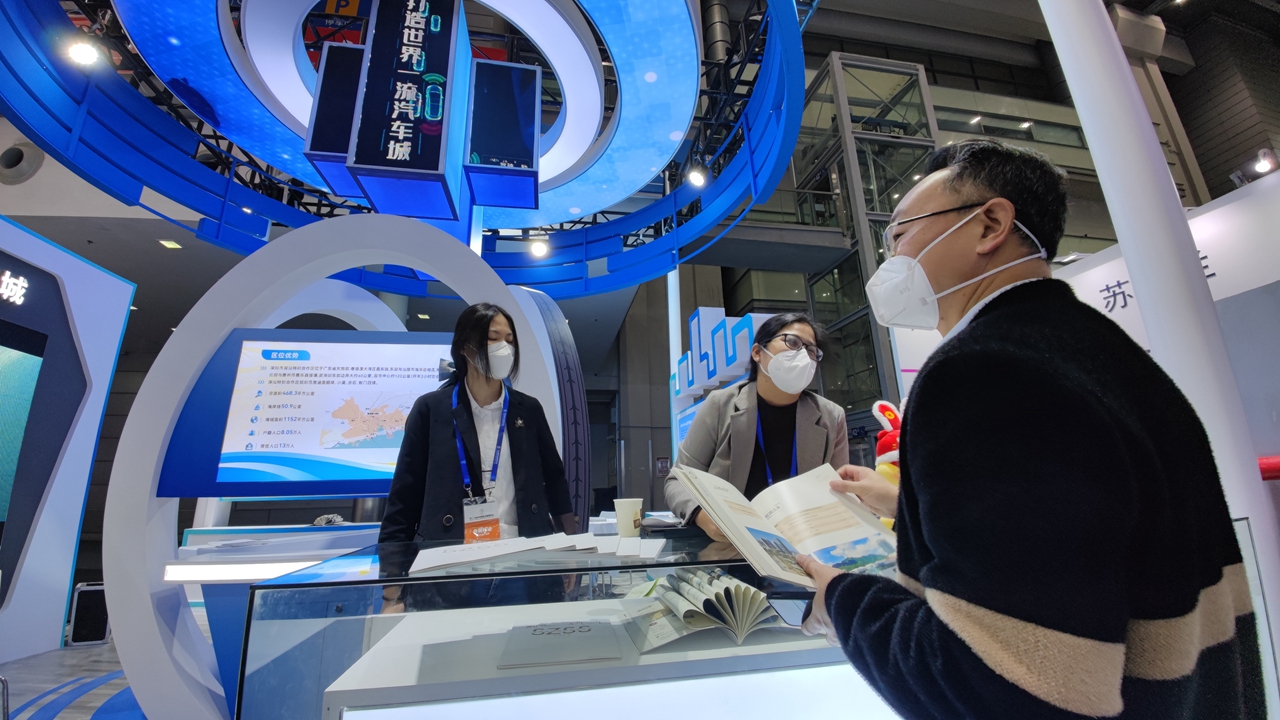 A visitor browses a brochure at the 16th Shenzhen International Financial Exposition (Finexpo) at Shenzhen Convention and Exhibition Center. Photos by Sun Yuchen

"We organized nine subsidiary financial enterprises to participate in the expo and show our services for high-tech enterprises. In 2023, we will offer more fintech products to solve financing difficulties of SMEs (small and medium-sized enterprises)," Li Ping with the financial development department of Shenzhen Investment Holdings Co. Ltd. said at an interview.
Shenzhen Credit Guarantee Group Co. Ltd. brought an innovative financial product called Entrepreneurial Guarantee Loans to the exposition.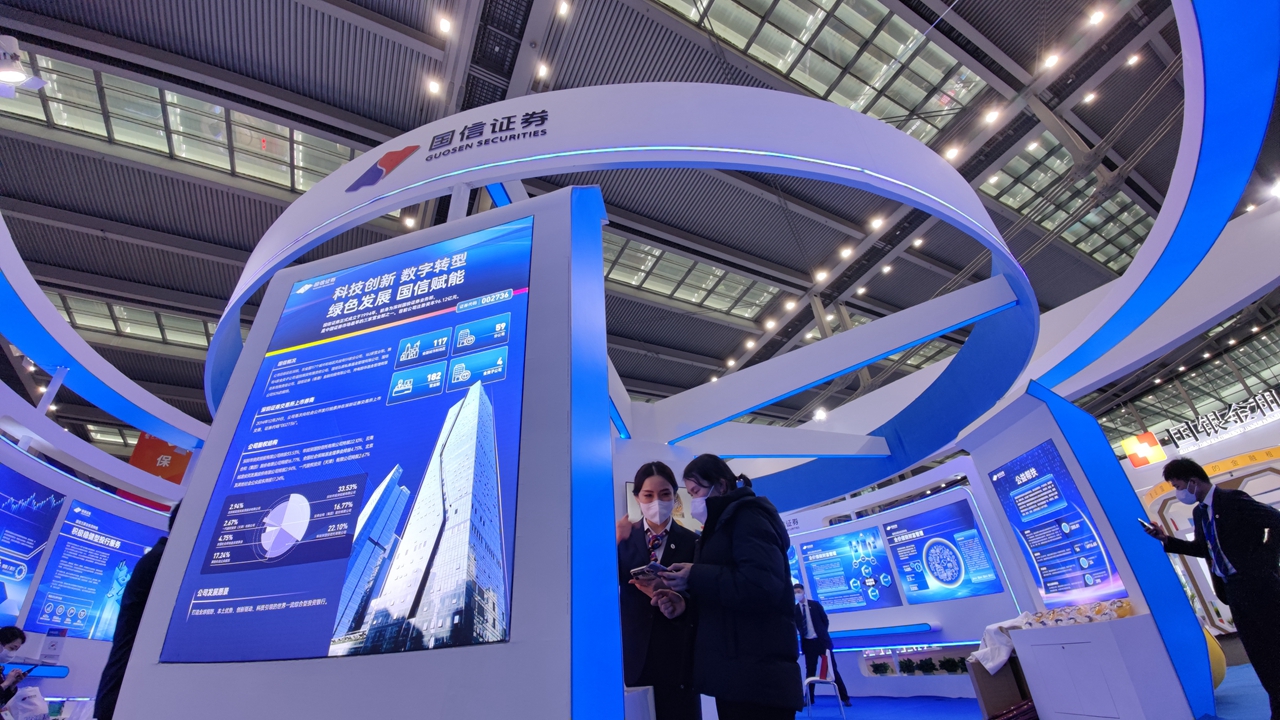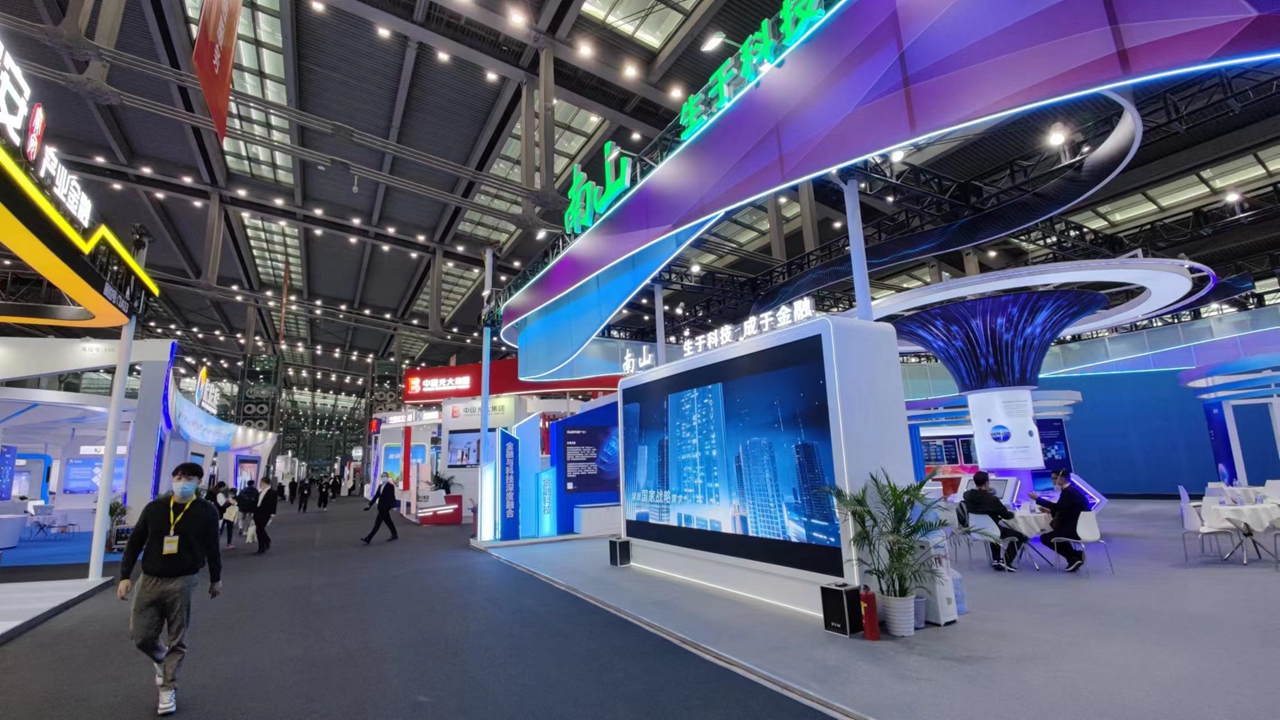 Visitors at the Finexpo.

"This product reduces or exempts guarantee fee and offers subsidies on loan interests to SMEs," said Liu Yichen, project manager of the group's financial business department.
The organizers also designated an area for a job fair for financial professionals. Over 90 firms, such as China Life, WeBank and China Merchants Securities, are offering nearly 2,000 tech, marketing and management jobs in traditional and new fintech businesses.
Shenzhen's financial industry realized an added value of 473.8 billion yuan (US$69.82 billion) in 2021, up by 7.6% over 2020 and accounting for 15.4% of the city's GDP, according to the local financial supervision and administration bureau.
Shenzhen ranked ninth among 119 global financial center cities in the 32nd edition of the Global Financial Index Report (GFCI32) released by the China Development Institute and British think tank Z/Yen in October last year. The report evaluates and ranks the world's major financial centers in terms of its business environment, human capital, infrastructure, level of financial sector development and reputation. The city ranked third among mainland cities, following Shanghai and Beijing, according to the report.
According to the 14th five-year plan for high-quality development of Shenzhen's financial industry, by 2025, the industry's added value will reach 640 billion yuan, accounting for 16% of the city's GDP.