The world's largest cross-section combined rectangular shield pipe jacking machine successfully rolled off the production line recently. The machine will be utilized to construct Shasan Station of Phase II of Metro Line 12, according to Shenzhen University (SZU), one of the machine's developers.
The machine was jointly developed by Shenzhen Metro Group, Shenzhen Municipal Design & Research Institute Co. Ltd., Sinohydro Bureau 11 Co. Ltd., SZU and China Railway Engineering Equipment Group Co. Ltd.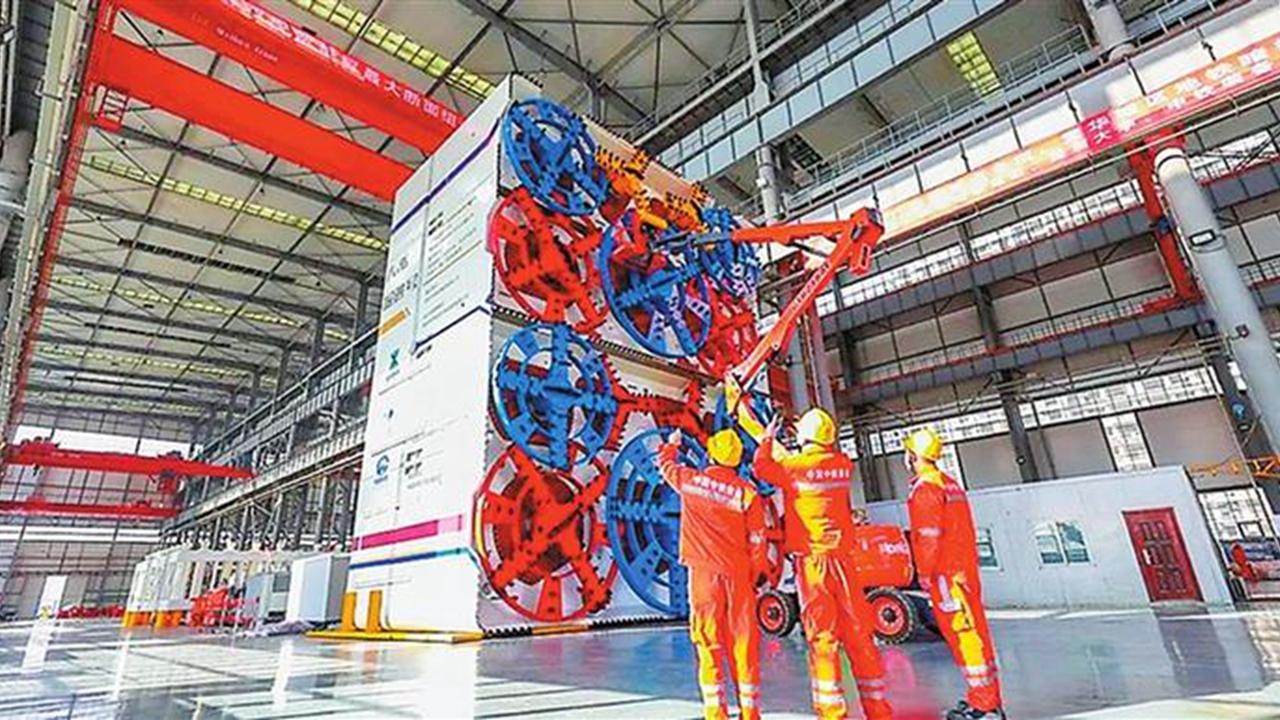 Workers look at the world's largest cross-section combined rectangular shield pipe jacking machine, which recently rolled off the production line. Wu Jia
The machine's successful production marked the country's breakthrough in rectangular shield pipe jacking technology.
The machine, 11.295 meters wide and 13.55 meters high, is specifically designed for the construction of Shasan Station.
Chen Xiangsheng, director of SZU's College of Civil and Transportation Engineering, said at a ceremony marking the shield pipe jacking machine rolling off the production line that the machine will be applied in underground engineering construction of urban areas where the formation deformation is difficult to predict and it is a major breakthrough in pipe jacking machines and in Metro station excavation technology.
Compared with ordinary shield boring machines, a pipe jacking machine has an advantage when facing narrow work surfaces, and is suitable for construction scenarios such as urban tunnels, underground parking lots and Metro stations.
Chen added that after over 20 years' development, China is now leading in the field of shield machine manufacturing and urged further efforts from research teams to promote the industrialization and upgrading of China's underground space construction as well as safe and green efficient underground space construction.