The city's satellite research and development capacity has steadily improved, as two more Shenzhen-made satellites were successfully launched into space Monday, Shenzhen Economic Daily reported yesterday.
The two satellites for meteorological detection, Xiyongweidianyuan-1 and Xiyongweidianyuan-2, were manufactured by Shenzhen-based MagicCubeSat Technology Co. Ltd.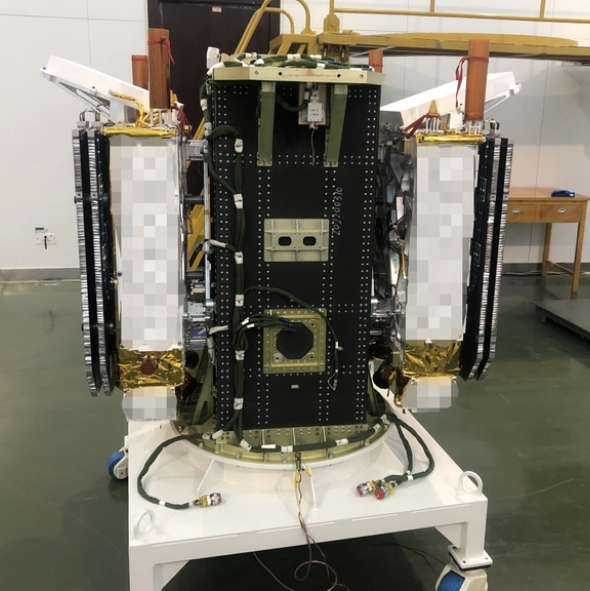 One of the satellites made by Shenzhen-based MagicCubeSat Technology Co. Ltd. Nanfang Plus

They were sent into the planned orbit, along with three other satellites, by the CERES-1 Y5 carrier rocket, which blasted off from the Jiuquan Satellite Launch Center in Northwest China at 1:04 p.m. Monday.
The aerospace industry is emerging as a new growth engine of Shenzhen's economy as the city aims to build a world-class and domestic leader of "satellite plus" innovation ecology, and become a global innovation hub for satellite development and related industry applications.
Shenzhen will provide up to 300 million yuan (US$45 million) in financial incentives in support of development of satellite equipment, applications and other areas to drive space-related innovation, the Shenzhen Municipal Development and Reform Commission announced in 2021.
The local government supports enterprises to establish self-controllable, safe and reliable high-throughput broadband communications satellite system and remote-sensing satellite constellation, with subsidy worth up to 200 million yuan to be given to high-orbit satellites and 50 million yuan to low-orbit equipment, according to the announcement.
The city has pledged to select several satellite-related application demonstration projects with leading influence, broad market prospects, and significant innovative breakthroughs every year. They will receive funding of not more than 30% of the total project investment, up to a maximum of 30 million yuan.
Shenzhen also encourages enterprises to participate in the construction of a BeiDou information platform and the BeiDou Navigation Satellite System, spacecraft measurement and control ground station, and the satellite communication gateway station.
Shenzhen hosts microsatellite maker Shenzhen Aerospace Dongfanghong HIT Satellite Ltd., ultimately owned by the China Aerospace Science and Technology Corp., China's main State-owned space contractor.
Since the first satellite was successfully launched in 2011, as of October 2021, the company had successfully launched 20 microsatellites.