Acclaimed domestic and international art films are being screened at Broadway Cinematheque in Nanshan District through September.
Last weekend, "When Hitler Stole Pink Rabbit" (2019), "Les Choristes" (2004), "Little Joe" (2019) and "Virgin Blue" (2021) were screened. On the nights of Jan. 21, 28 and 29, Indian movie "Pink" (2016) will be shown.
Hosted by the Publicity Department of the Shenzhen Municipal Committee of the CPC, the Shenzhen Art Film Screening event has invited a team of film experts, critics, curators, directors, scriptwriters, actors and the press to select films. The screenings aim to propel the development of art films, support outstanding young filmmakers and bring more quality films to citizens.
As the Chinese New Year is approaching, the event will also help the film market gain rapid recovery, boost filmmakers' confidence and call for more art film creation.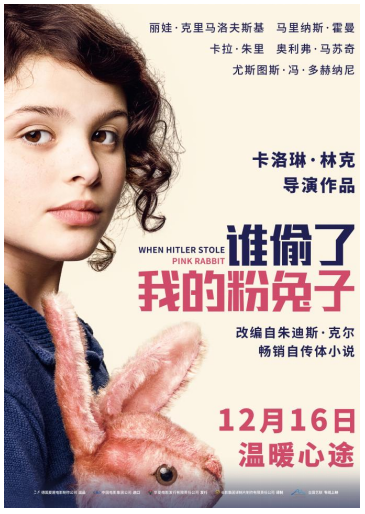 To support art films in China, some local cinemas have been devoted to art film screenings in recent years by organizing special screenings and director-audience talks. The Shenzhen Art Film Screening hopes to discover new works and provide more screening opportunities for acclaimed films. Shenzhen-produced films will also be a focus during this year's event.
Ticketing: WeChat miniprogram "百老汇影城"
Venue: Broadway Cinematheque, 5/F, MixC World, Nanshan District (华润万象天地五楼深圳百老汇电影中心)
Metro: Line 1 to Hi-tech Park Station (高新园站), Exit A