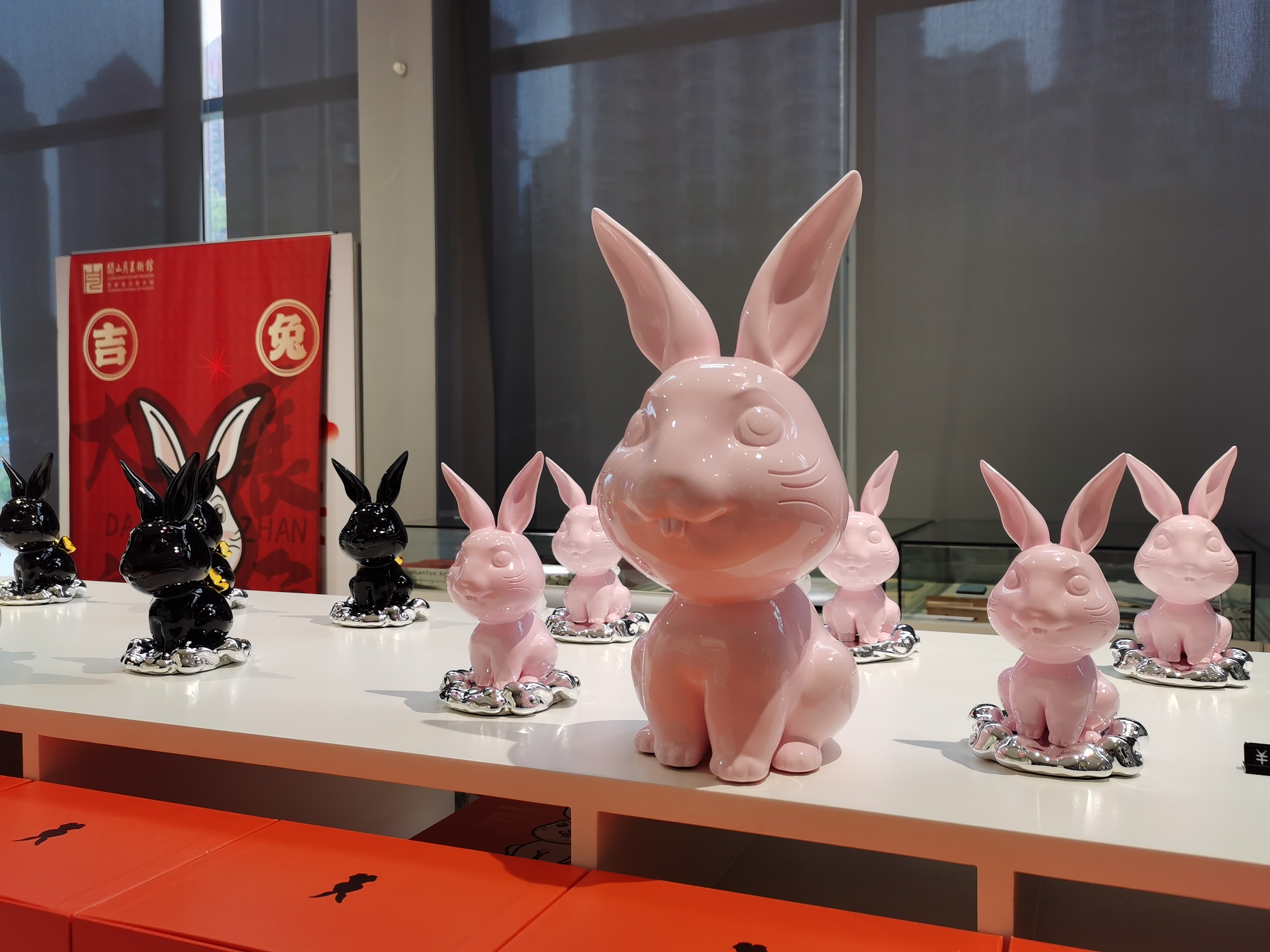 Bobotu gifts are on sale at a store at Guan Shanyue Art Museum to welcome the Year of the Rabbit. Photos by Cao Zhen
Visitors can check out cultural and creative products designed by local companies and designers, especially those with rabbit elements, at "Art & Design Tracks: The Third Cultural and Creative Design Exhibition in Shenzhen" running through Feb. 15 at Guan Shanyue Art Museum. Some items can also be purchased there.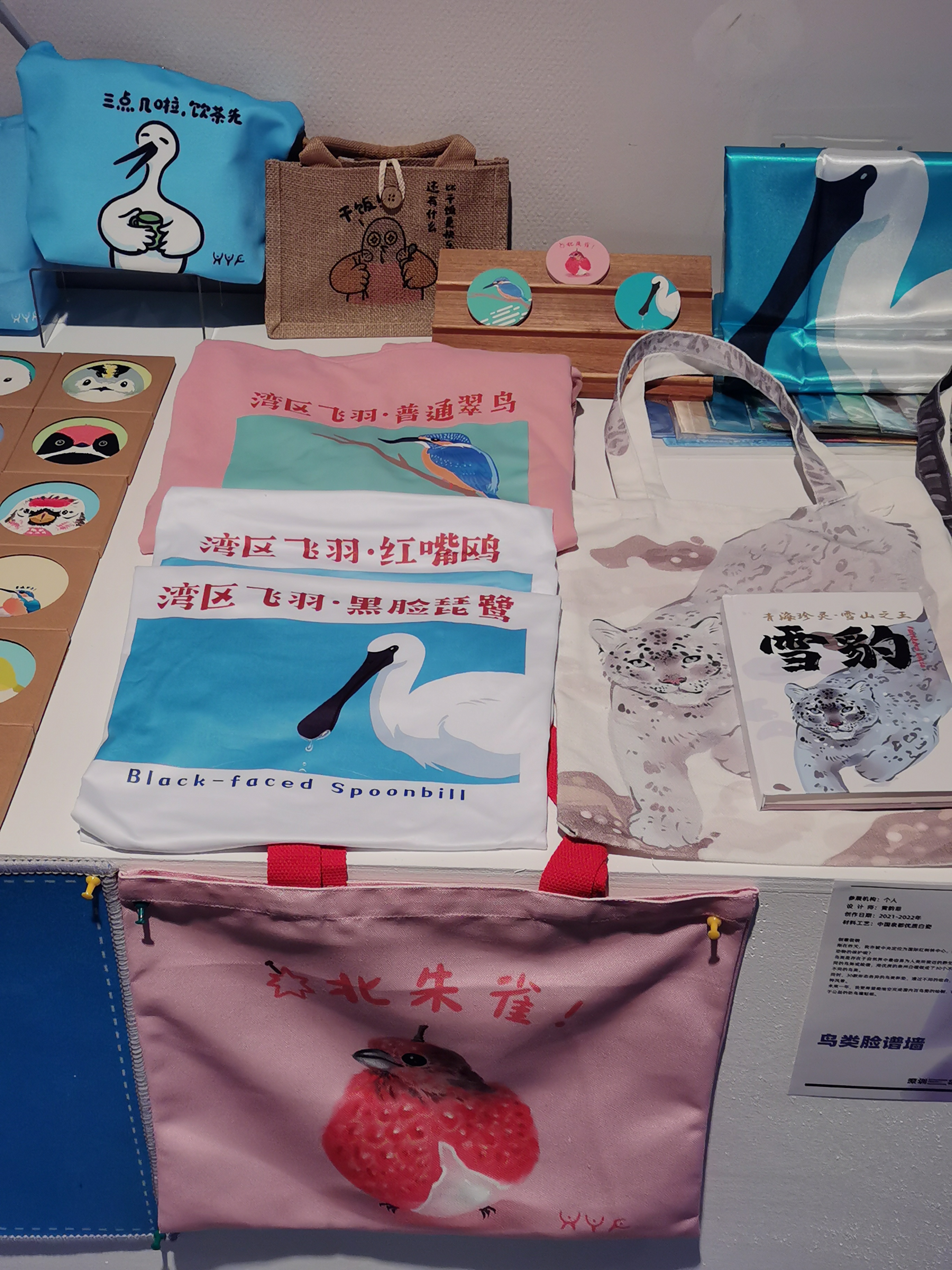 Bags printed with birds that are commonly seen in the Guangdong-Hong Kong-Macao Greater Bay Area are on display.
The designers featured at the exhibition use their keen observation and innovative mindset to draw inspiration from life and create works full of surprises. Those cultural and creative products are not only exhibits or souvenirs but also contain cultural connotations. Some are inspired by cultural relics preserved in local museums or artworks collected by local art organizations and these products have brought ancient and contemporary culture closer to people.
The exhibition, which was inaugurated in 2020, records the cultural and creative design development in Shenzhen, displays Shenzhen's charm as the City of Design, incorporates art into people's lives and brings more beauty into our lives.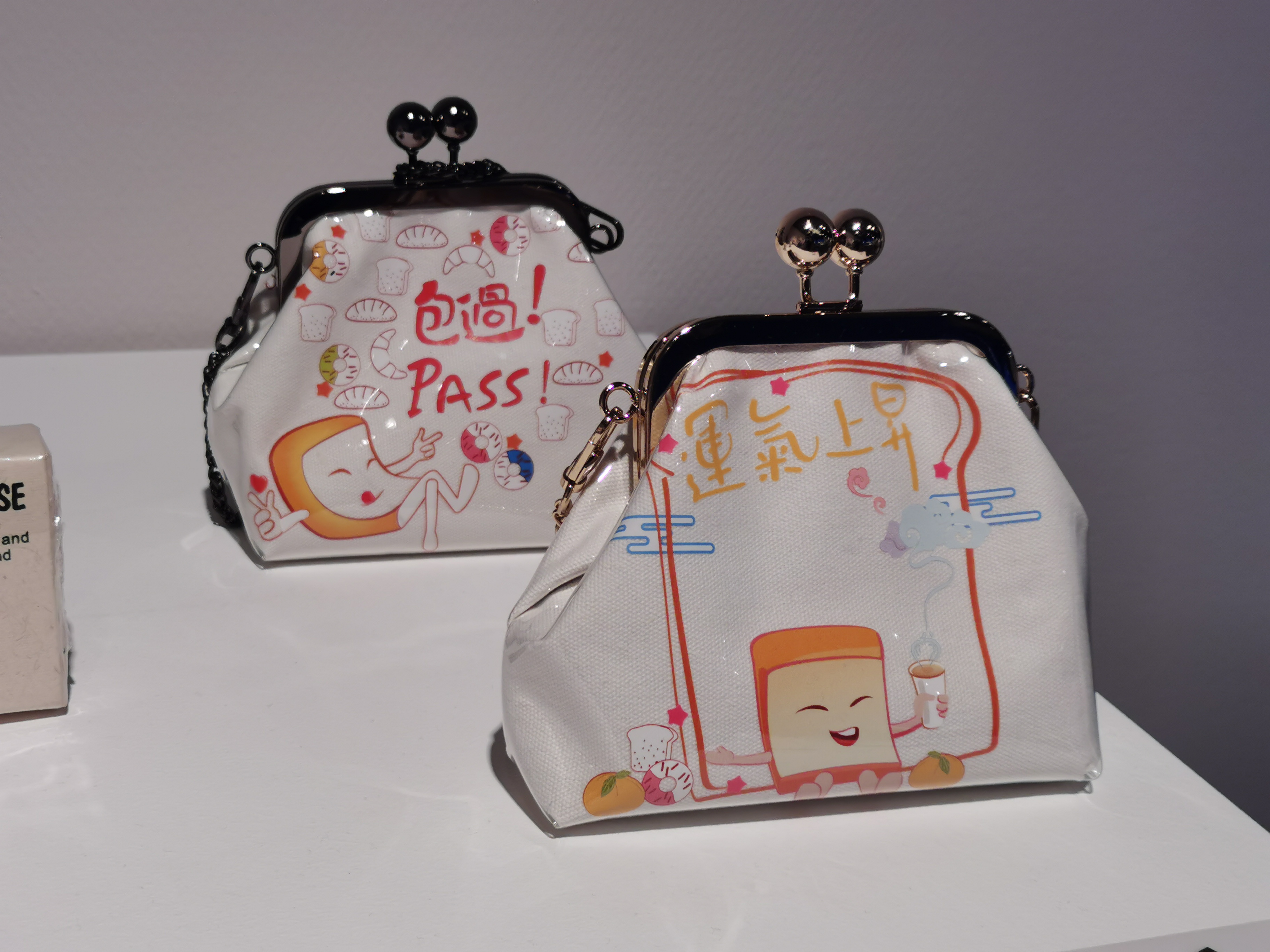 Frame purses designed with bread and steam bun images are on display. In Chinese, "bread" and "bun" share the same pronunciation with "bag" and "purse."
Meanwhile, another exhibition reviewing Guan Shanyue Art Museum's collection and academic research in the past 25 years is also being held through June 15.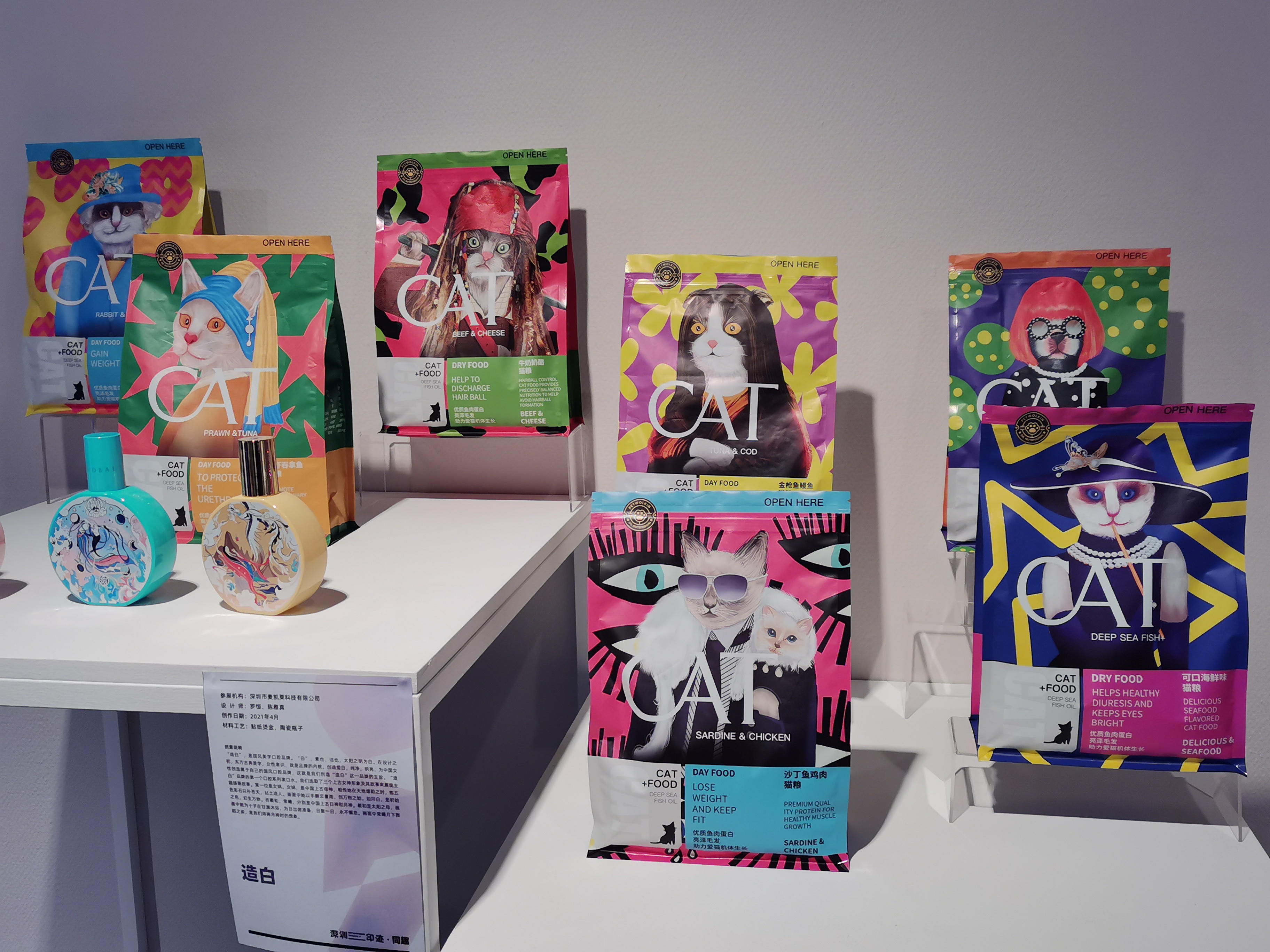 Pet food bags designed with cartoonish celebrity images are on display at Guan Shanyue Art Museum.
Booking: WeChat account "gsyart"
Venue: Guan Shanyue Art Museum, Futian District (关山月美术馆)
Metro: Line 3 or 4 to Children's Palace Station (少年宫站), Exit F