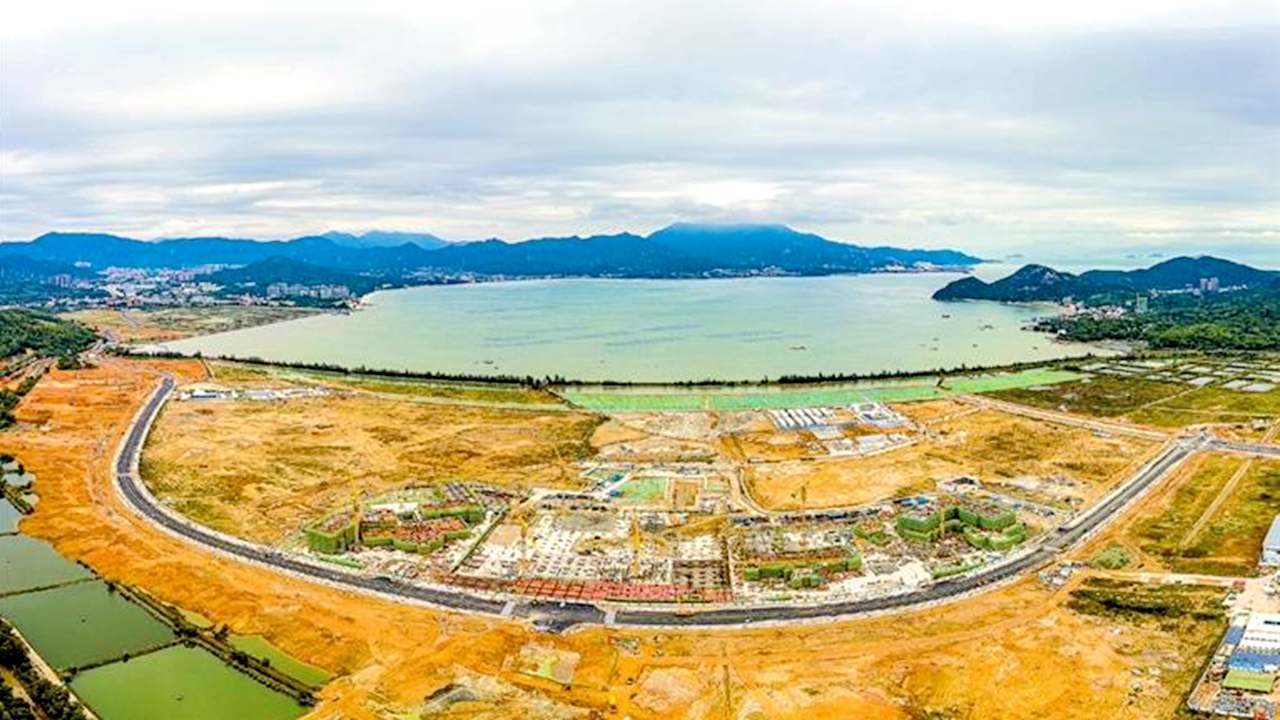 An aerial view of the construction site of the National Water Sports Center for the General Public in Dapeng New Area. Wang Lie
The National Water Sports Center for the General Public, a five-star demonstration project, will settle in Dapeng New Area, according to a framework agreement signed Monday by Dapeng New Area, the China Water Sports Administration, CCCC Ocean Investment Holding Co. Ltd., and Shenzhen Shanhai Blue Pole Sports Culture Development Co.
With a 300,000-square-meter floor space, it will be one of the major infrastructure facilities for some of the National Games' water sports events to be held in 2025 and has the capacity to hold international sporting events.
The center is regarded as an important platform for integrating mass sporting events, competitive sports, sports culture and tourism.
Dapeng New Area, which boasts a 305-square-kilometer sea area and 128-kilometer coastline, has Category 1 national-standard water quality. The center's location at the center of the Longqi Bay area will help the high-quality development of the new area's tourism and marine industry, Shenzhen Evening News reported. The area around Longqi Bay is the city's key area in developing its cultural and tourism industry, with water sports as an important part of its development.
Dapeng is also one of the 15 units in China that is piloting the project of water sports for the general public, according to Li Ruilin, director of the China Water Sports Administration. The administration will support Dapeng in building a demonstration center for leisure and sports in China and a model of the high-quality development for the cultural and tourism industry in China, Li said.
The settlement of the center is also Dapeng's major step in aiding the city to build the global marine center city, according to Liu Guangyang, Dapeng's Party chief.