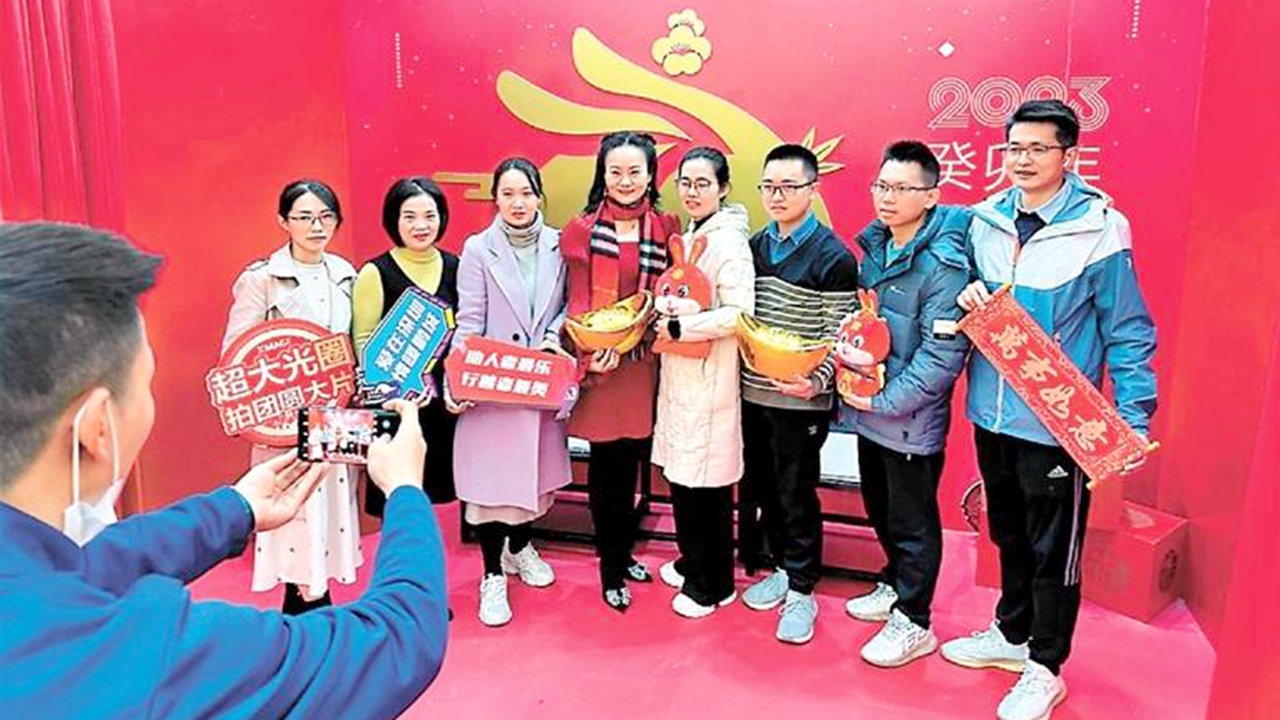 Medical workers from community health service centers in Bao'an pose for a group photo holding various New Year decorations at Haiya Mega Mall in Bao'an District. Courtesy of Shenzhen Project Care
A charity event is being held at a photo studio in Haiya Mega Mall in Bao'an District until Feb. 14 to offer free photo services for community workers, medical workers, deliverymen, sanitation workers and volunteers, Shenzhen Evening News reported.
The event was jointly organized by Shenzhen Project Care and Huawei for a second time.
A deliveryman surnamed Fan said he hasn't yet taken a photo formally. "This is my first time to have staffers help me dress well and encourage me to take a photo. I felt very happy," he said.
Another deliveryman, identified by his surname Huang, said he will spend the Spring Festival in Shenzhen for the first time. "I didn't expect the activity. Now, I can send the photo to my father and mother to assure them that I'm fine," Huang said.
Ren Huarong, deputy director of Shenzhen Project Care, said that the civility of a city is enhanced by each ordinary citizen. "Workers in communities and hospitals, volunteers and deliverymen can take a free set of photos to celebrate Chinese New Year. We want to let them feel the warmth and care from society," Ren said.
The event also invited 100 grassroots workers that had been fighting the pandemic to take a free set of photos to enjoy the festival atmosphere, according to the report.