The Shenzhen Concert Hall is curating seven online concerts for the Spring Festival, the most important traditional Chinese occasion when people celebrate and cherish hope for a new year.
Starting Jan. 22, the first day of the Lunar New Year, the weeklong online music funfair will include joyous wind music, exquisite chamber music, heart-touching vocals, lyrical piano music and beloved Chinese music.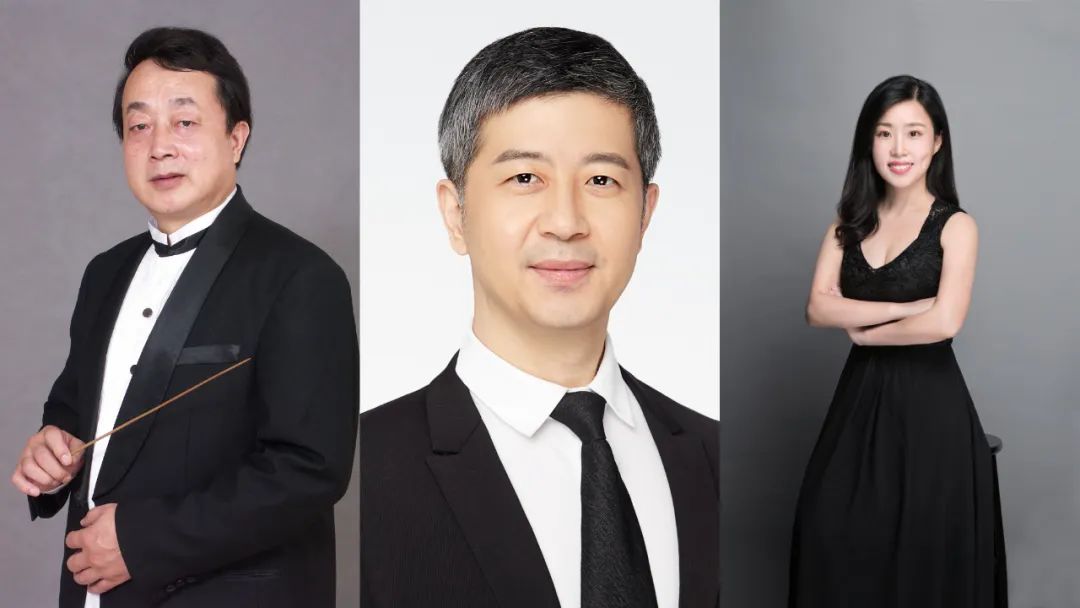 (From L to R) Fu Hu, Tao Ran, and Qu Luyang. Photos courtesy of Shenzhen Concert Hall
For the first concert of the series, clarinetist Tao Ran and pianist Qu Luyang will headline a concert performed by the Youth Wind Orchestra affiliated with Shenzhen's wind musicians association, conducted by Fu Hu, a pedagogue of wind instruments. The program will include such familiar tunes as "I Love You, China," "My Motherland and I," "Ode to the Red Flag" and "Happy New Year."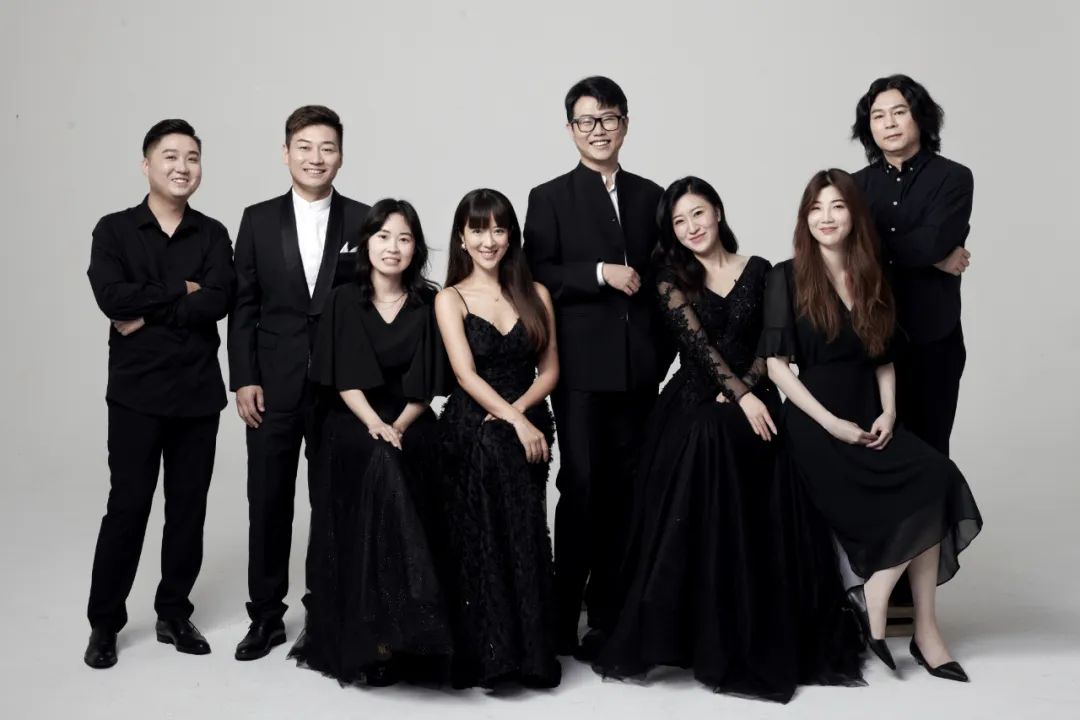 Members of the Shuofeng Chinese Music Chamber Orchestra.
The Shuofeng Chinese Music Chamber Orchestra will perform the second concert under the baton of its resident conductor Xu Xinchi. Audiences will hear many Cantopop classics on the pipa, erhu and Chinese percussion instruments. The program will include Lo Tayu's "Pearl of the Orient" and a theme song from the movie "A Chinese Odyssey."
Performers of the vocal concert to be staged Jan. 24.
The third will be a vocal concert, when young talents including soprano Liu Lilin and tenor Wang Haiyang will perform both Chinese and foreign songs. Additionally, violinist Huang Xiangyuan and pianist Chen Bei will perform Beethoven's "Violin Sonata No. 5" (also known as "Spring Sonata") and Paganini's "Cantabile." Pianist Wan Mengying and cellist Chen Xi will perform Elgar's "Salut d'Amour" and the Chinese composition "Dance of the Yao People." Teachers of the Shenzhen Arts School will also perform Chinese folk music.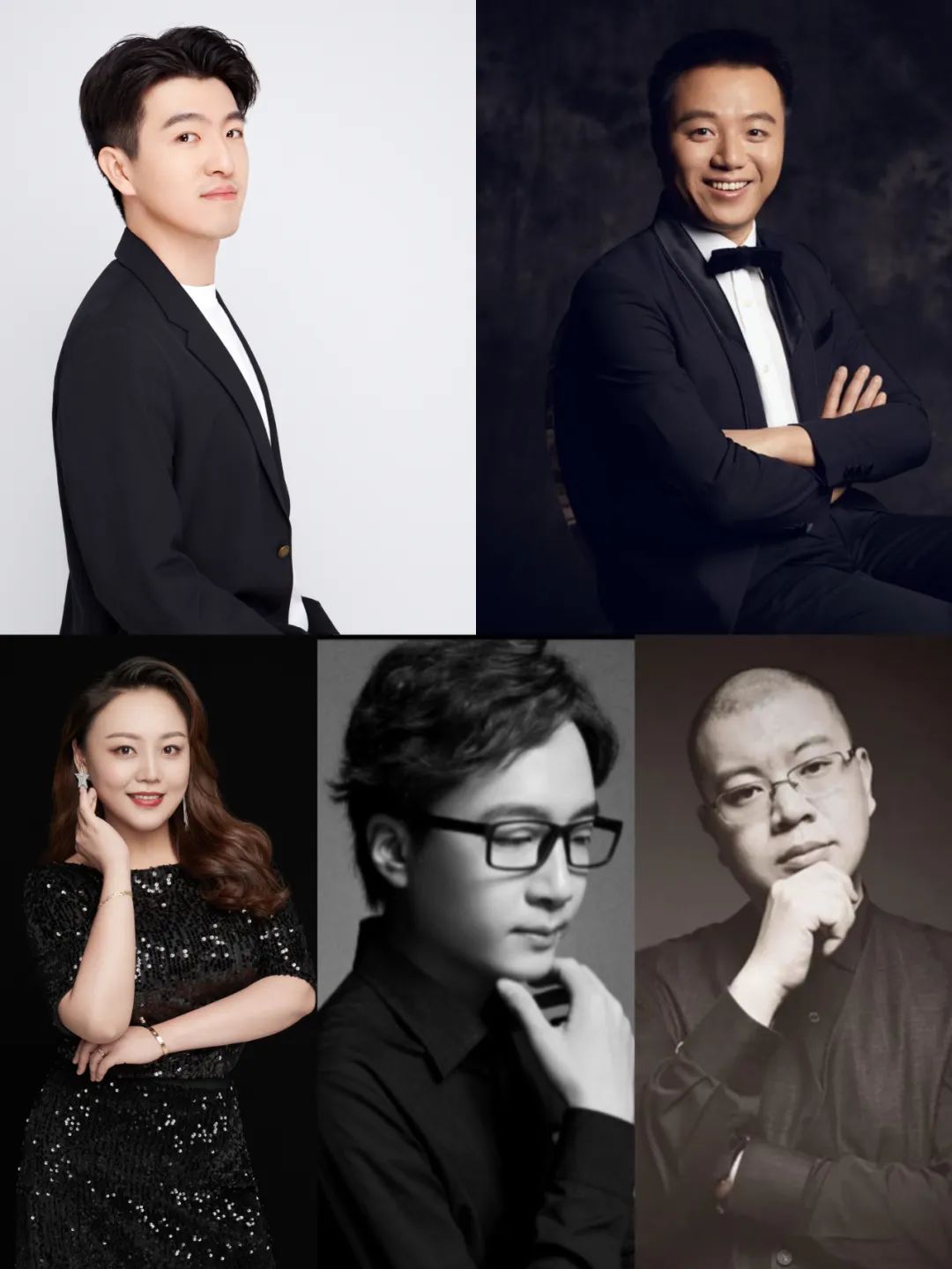 (Closewise from top L) Zhao Yang Mingtian, Wu Mingyi, Bi Yulin, Chen Zhili, Wu Xiaoping.
The fourth will be a piano concert performed by Zhao Yang Mingtian, Wu Mingyi, Wu Xiaoping, Chen Zhili and Bi Yulin. The program will include such Chinese and Western classics as the "Yellow River Concerto,""Libertango" and "Rhapsody in Blue."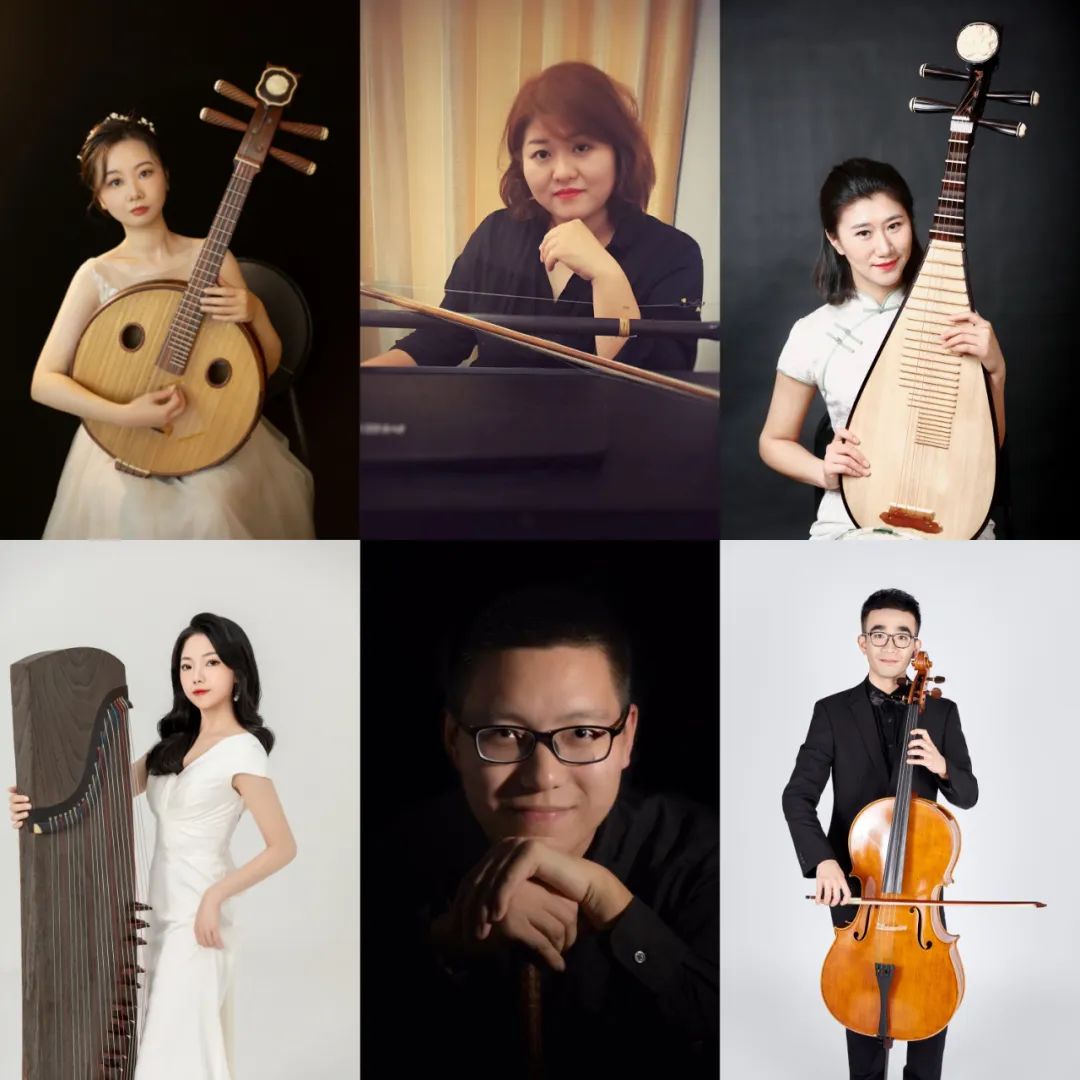 (Closewise from top L) Xia Mei, Jin Meizi, Wang Jiaying, Yao Jian, Liu Zhimin, Wen Xiaoting.
The fifth will be a crossover concert that brings together huqin player Jin Meizi, pipa player Wang Jiayang, flutist Liu Zhimin, cellist Yao Jian, ruan player Xia Mei and zheng player Wen Xiaoting. The program will include "A Moonlit Night on the Spring River" and "The Night of the Torch Festival."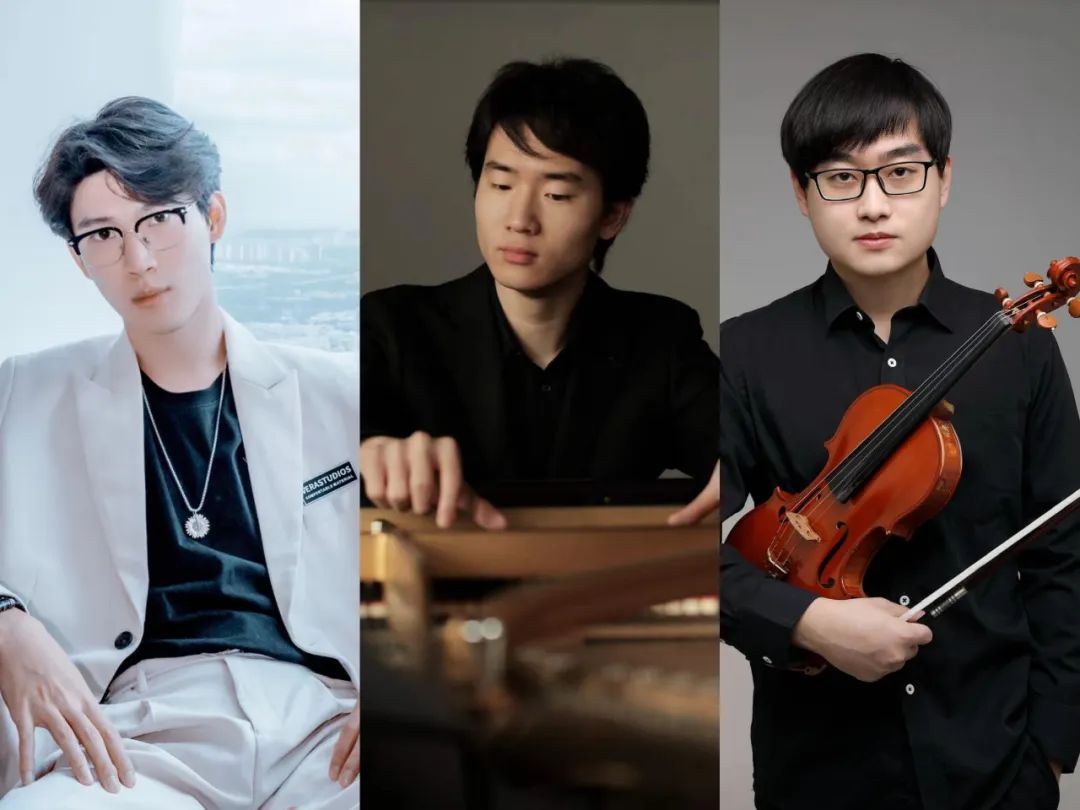 (From L to R) Wang Lyujie, Zhang Yue, Zhang Jinhao.
In the sixth concert, pianists Zhang Yue and Wang Lyujie and violinist Zhang Jinhao will perform classical works of Beethoven, Chopin and Piazzolla.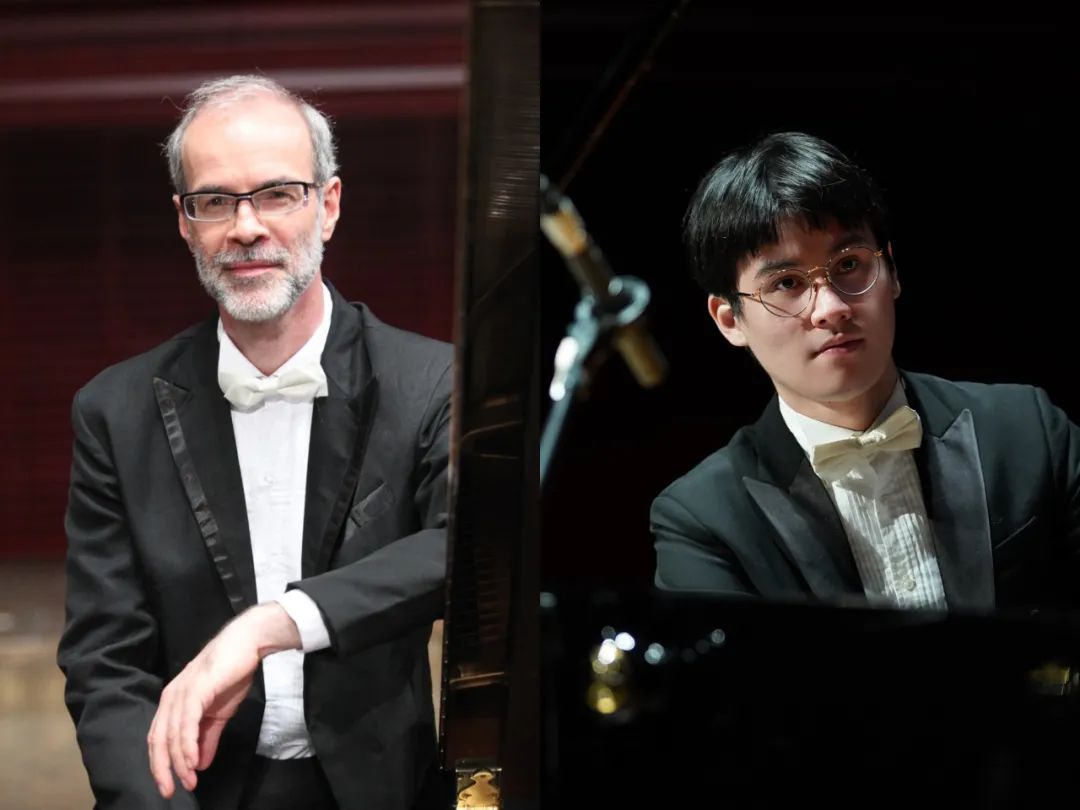 Renaat Beheydt (L) and Wang Jiayang.
The final concert of the series will be performed by Belgian pianist Renaat Beheydt and Wang Jiayang, a versatile young artist who is adept at the piano, cello and organ in addition to painting. The duo will bring a lecture and performance of works of Bach, Beethoven, Debussy, Fauré and Ravel.
The concerts can be accessed on the concert hall's WeChat official account (ID: szyinyuet).