Chinese and foreign artists paraded through Bantian Handmade Cultural Street in Longgang District on Saturday afternoon to celebrate the Lantern Festival that fell on yesterday.
The parade attracted big crowds, allowing the expats and locals to jointly celebrate the festival and immerse themselves in a holiday atmosphere.
Some 20 foreign artists from Shenzhen New Silk Road Art Troupe also staged performances after the parade for a special Lantern Festival celebration under the program "2023 International Art Talent Enters Community."
Mantono Del Valle Gonzalez from Colombia performed a song he composed titled "Conversation" or "交流" in Chinese. The song features a Colombian music style with Chinese lyrics.
Del Valle Gonzalez told Shenzhen Daily that he hopes that the combination of the two different artistic forms could connect people from different backgrounds and celebrate the festival together.
"I feel happy when I see people dancing and singing. I prepared two songs for this event, including one with my family," said Del Valle Gonzalez. He also played the Chinese flute during his performance Saturday.
The Latern Festival celebration at Bantian Handmade Cultural Street, which lasted for two days over the weekend, also included a series of colorful activities such as a live show, dragon and lion dance performances, a Bantian Yongshengtang kirin dance performance (State-level intangible cultural heritage), and a hip hop dance featuring Chinese kung fu.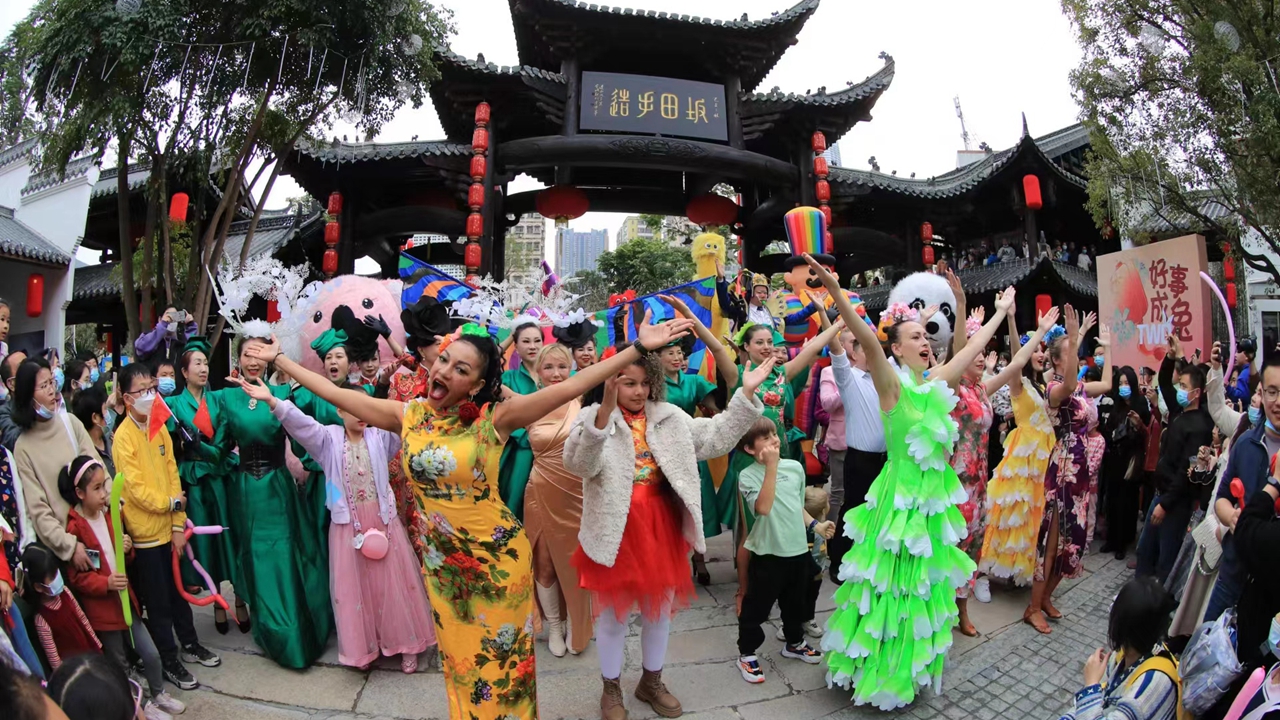 Foreign artists pose for a picture with local residents after a performance staged for a special Lantern Festival celebration in Bantian, Longgang District, on Saturday. Sun Yuchen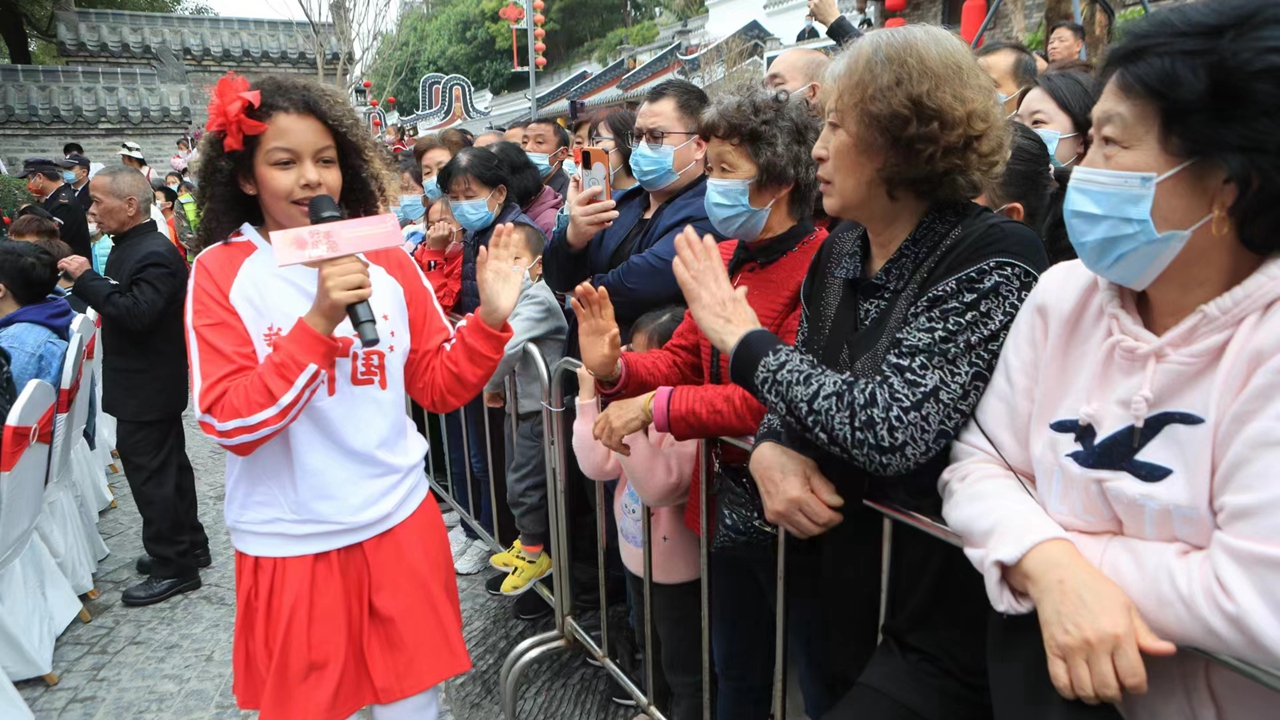 A girl performs for a special Lantern Festival celebration in Bantian, Longgang District, on Saturday. Sun Yuchen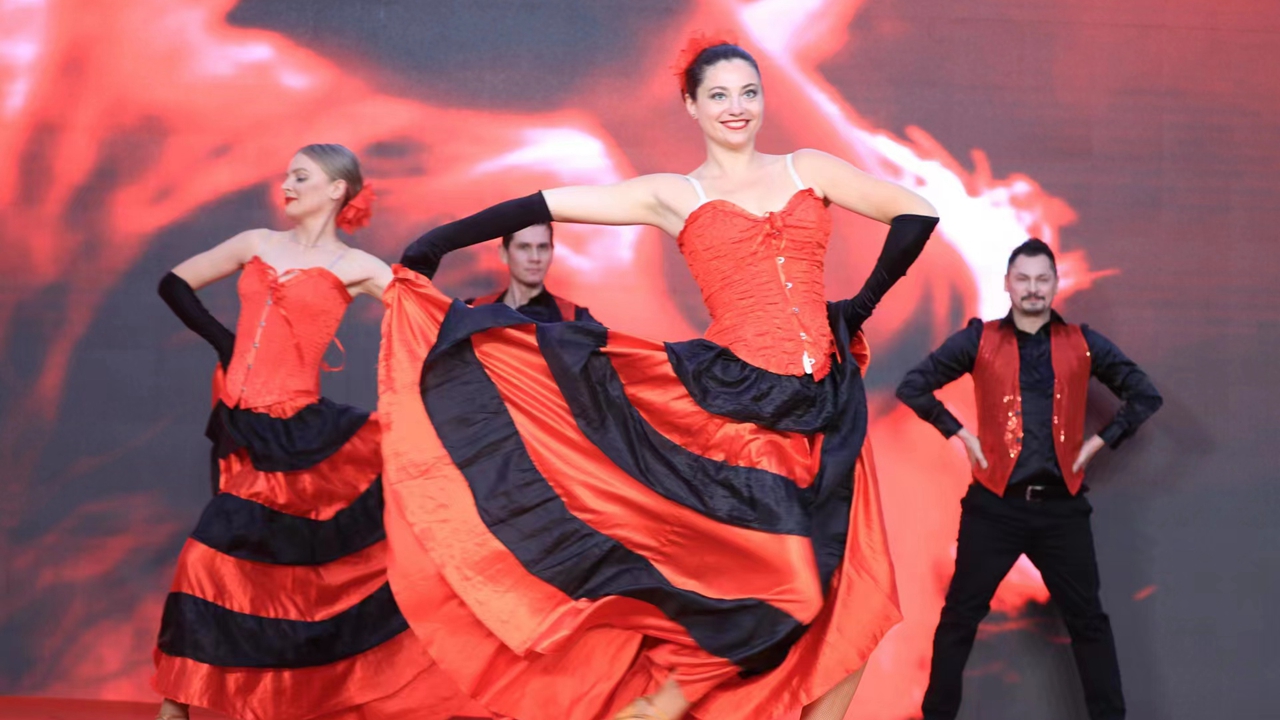 Performers during a Spanish dance in Bantian, Longgang District, on Saturday. Sun Yuchen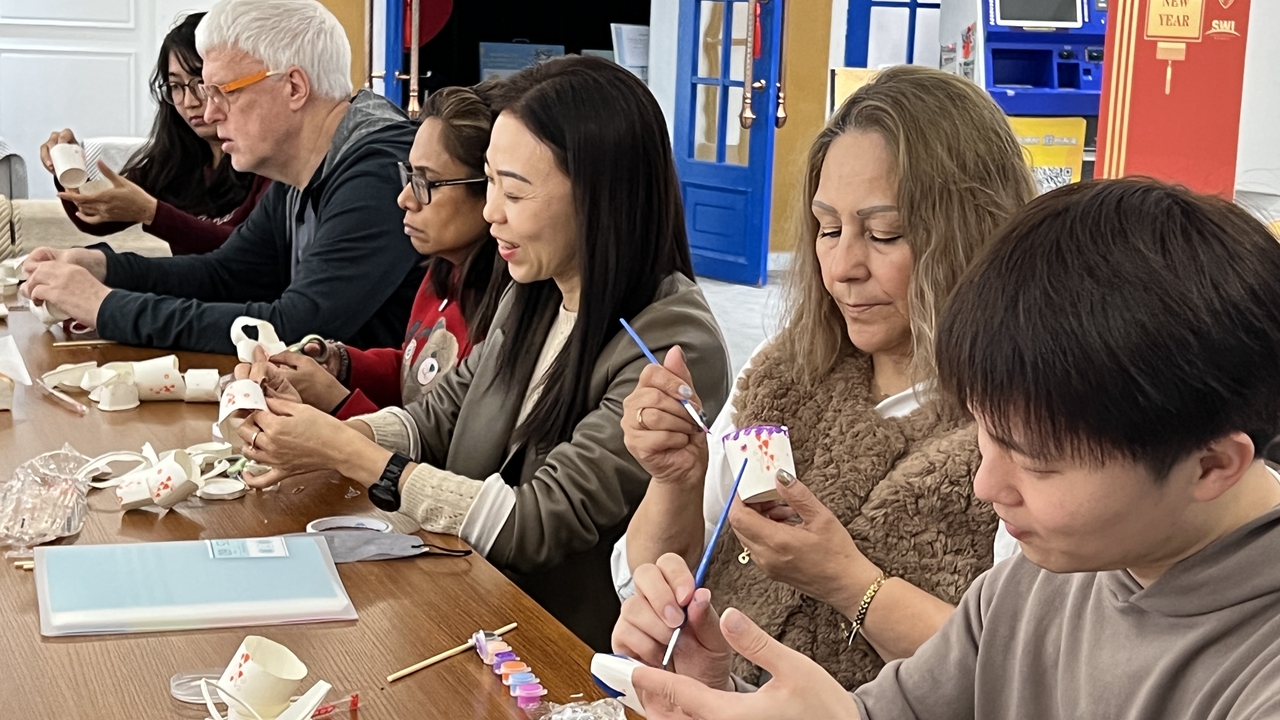 Expatriate and Chinese residents make fish lanterns with paper cups at Shekou Management and Service Center for Expats yesterday. Courtesy of the center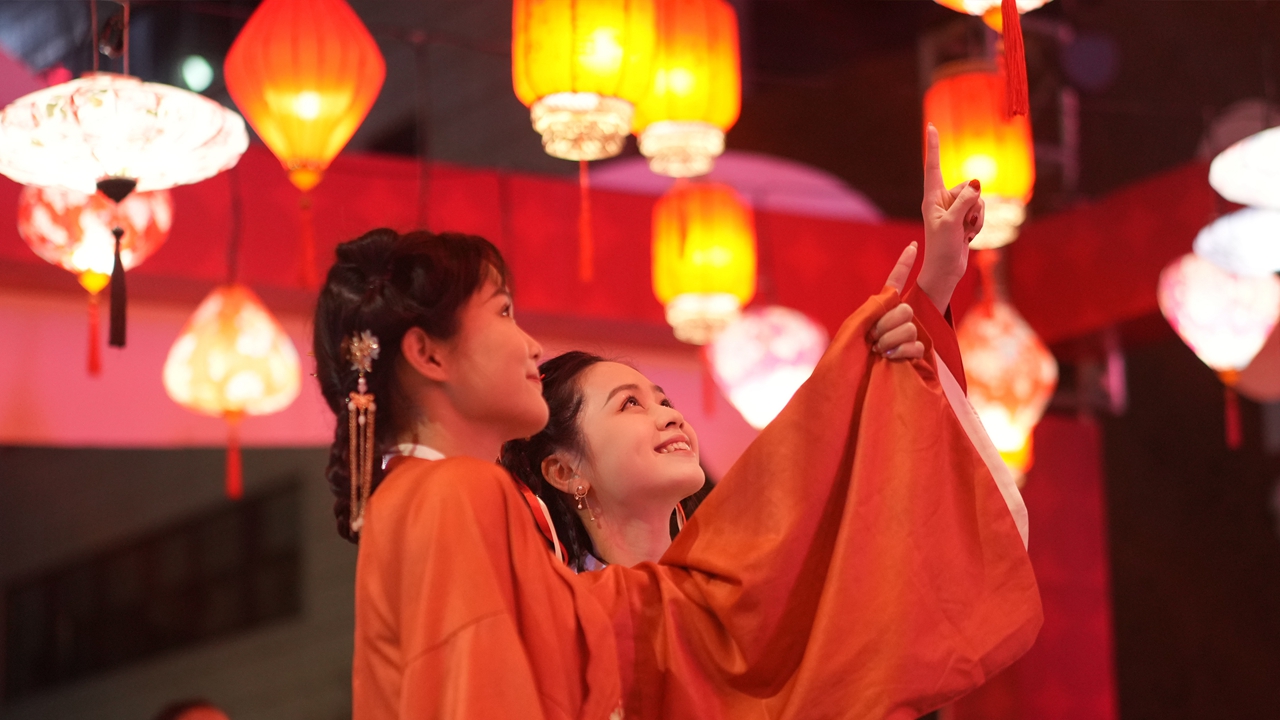 Two women look up at lanterns during a temple fair in Nantou Ancient Town on Friday. Liu Xudong

Expats cheer as they parade through Bantian Handmade Cultural Street in Longgang District on Saturday. Lin Songtao

People make sand painting fans at Nantou Ancient Town on Friday. Lin Songtao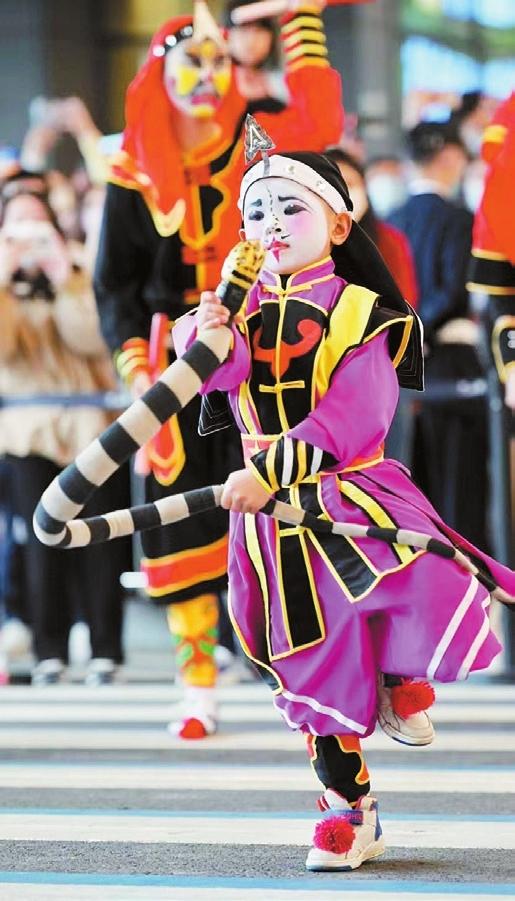 Five-year-old Chen Kaiming, a member of the Puning Nanshan Yingge Dance Troupe from the city of Puning, Guangdong Province, during a special Lantern Festival celebration in Bao'an District yesterday. Li Sheng