After exiting the Arrival Hall of the Liantang Checkpoint in Luohu District at around 7 a.m. today, the first day of the full opening of the checkpoint, a Hongkonger surnamed Ho took a photo with his wife to record the moment with the flowers and gifts from the checkpoint authority.
They would go to Shunde after crossing the border. It was the first time for the couple to visit their hometown in Shunde in three years since most of the border checkpoints between the mainland and Hong Kong were closed due to the COVID-19 pandemic.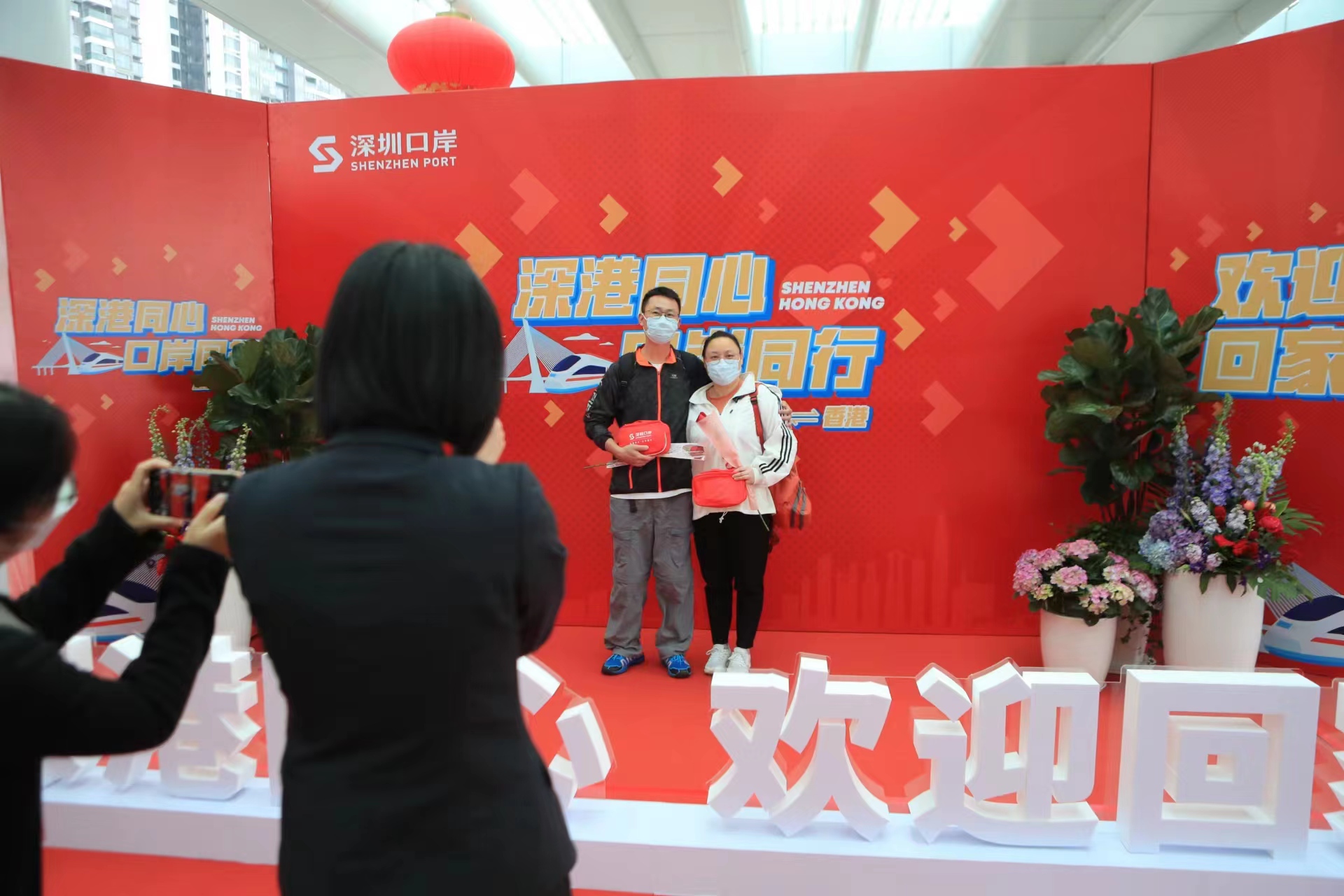 A couple from Hong Kong pose for a photo after exiting the Liantang Checkpoint and entering Shenzhen this morning. Photos by Sun Yuchen

"It was really convenient because the requirement for a nucleic acid test had been scrapped. I will return to the mainland every three months, and this time I plan to stay in Shunde for 10 days," Ho told Shenzhen Daily.
Cai Jiayang was the first traveler that went through the Liantang Checkpoint to enter Shenzhen this morning. He said he planned to go shopping and sightseeing in the Liantang area.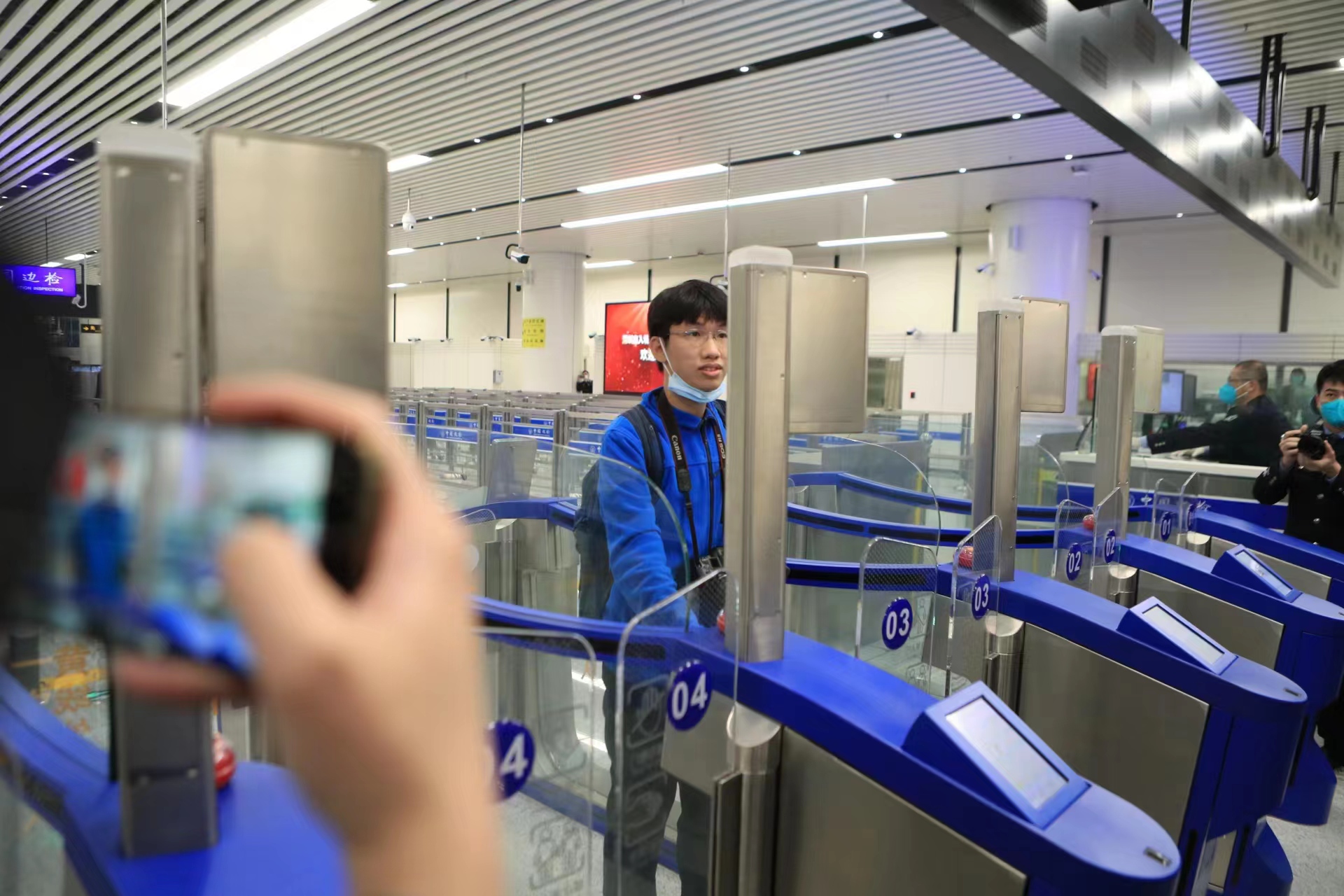 Cai Jiayang crosses the border through a self service lane at Liantang Checkpoint in Luohu District to enter Shenzhen this morning.
"It is very convenient and fast to cross the border through the checkpoint, " said Cai.
The reopening of the Liantang Checkpoint also witnessed the inauguration of the border-crossing service for travelers today. Previously the checkpoint was only open to cargo trucks after it was first put into service in August 2020.
The checkpoint has opened 16 lanes for face-to-face inspections, 48 lanes for self-service crossing with facial recognition technology, and eight lanes for vehicles.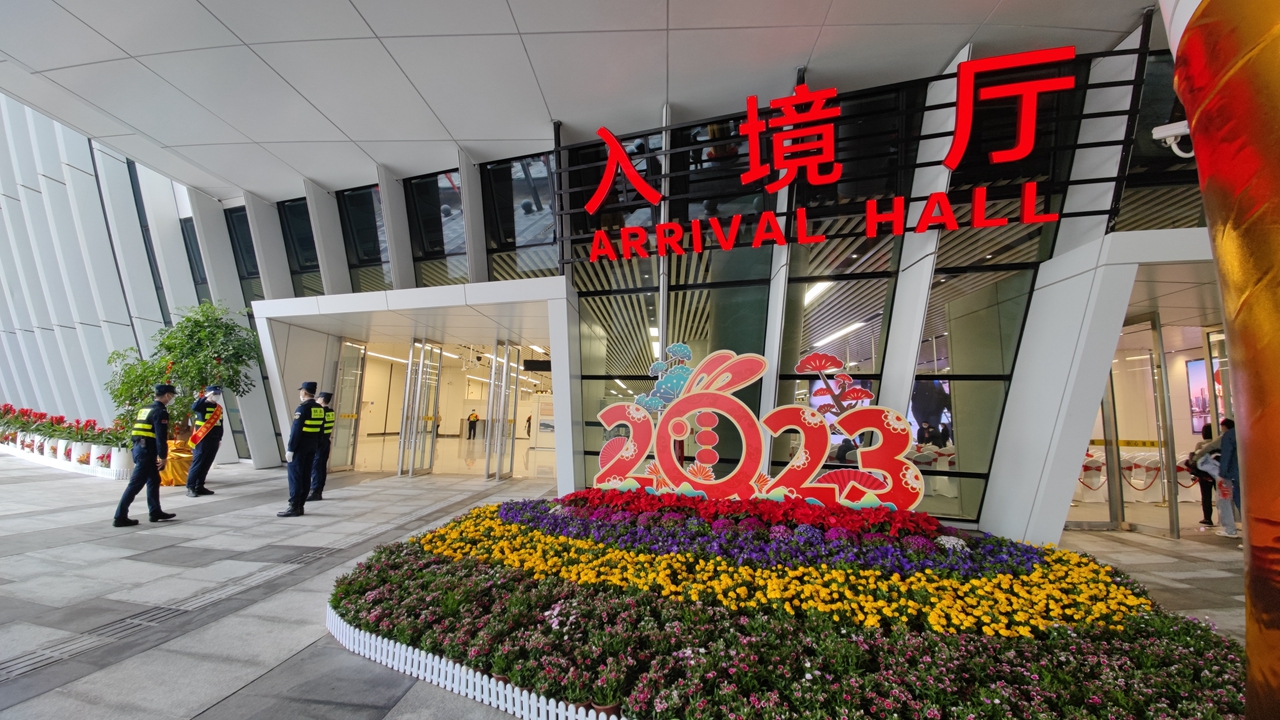 The arrival hall of the Liantang Checkpoint.

According to Zhang Shunyu, deputy chief of the Inspection Unit of Liantang Exit-Entry Frontier Inspection Station, the Liantang Checkpoint, the city's seventh land crossing with Hong Kong, was designed to handle 30,000 travelers and 2,850 vehicles a day.
The checkpoint is covered with 5G network and has adopted latest automated inspection technology for both travelers and vehicles.
The cross-border travel between the mainland and Hong Kong fully resumes today with no COVID-19 restrictions, including no quota for arrivals on either side. Border-crossing services also resume at other land crossings such as Luohu and Huanggang checkpoints. Previously, only Futian, Shenzhen Bay and Wenjindu checkpoints, and Shekou and Shenzhen Airport Fuyong Terminal checkpoints reopened for limited border crossings Jan. 8.