Holders of Shenzhen hukou, or permanent residency permits, can now apply for endorsement of travel permits to Hong Kong and Macao through automated kiosks, as the border crossing with Hong Kong and Macao fully resumed.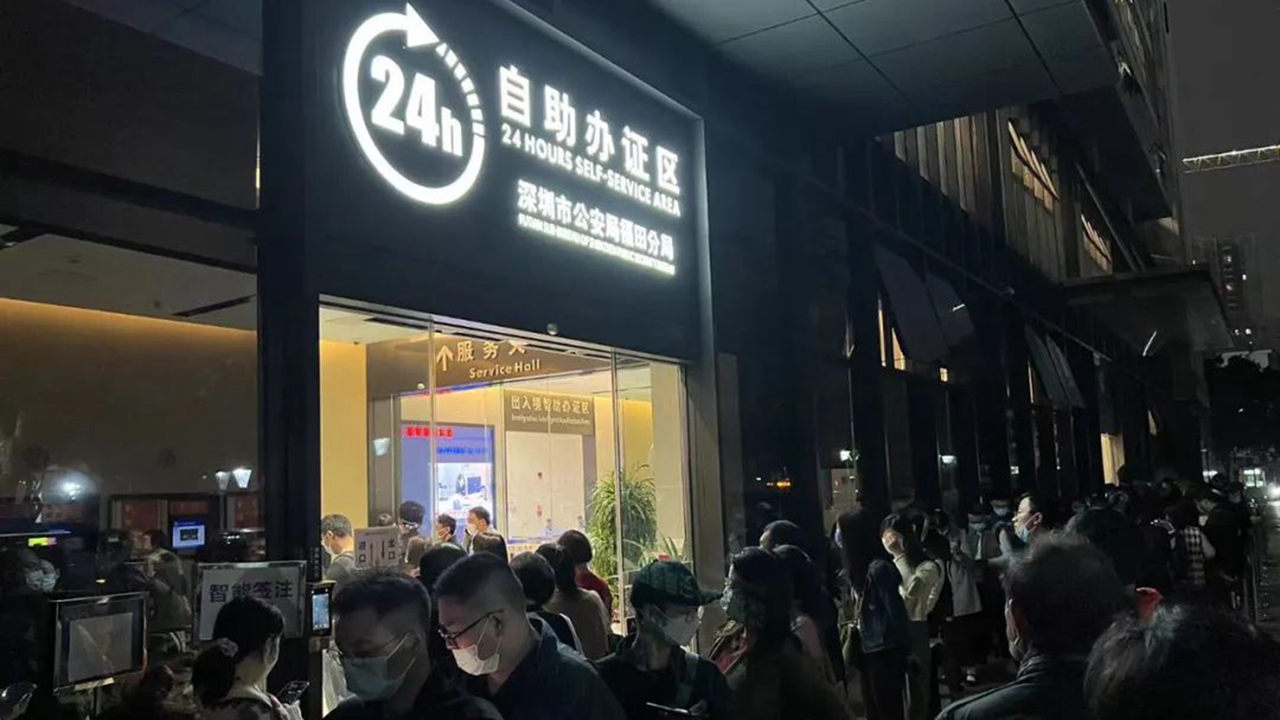 Residents line up to apply for endorsement of travel permits to Hong Kong/Macao at a self-service point in Shangsha, Futian District, yesterday when the DIY service became available. Lin Jianping

Residents can apply for the endorsement at the kiosks at the exit and entry documentation halls of Shenzhen police exit-entry administration departments without prior reservations, the Shenzhen Municipal Public Security Bureau said yesterday.
Police advised residents to apply for the endorsement by staggering their times to avoid long waiting times.
Residents can check the locations of the DIY endorsement sites by visiting https://msjw.ga.sz.gov.cn/jwdzdt/mobile/index.html, calling 12367 or visting police WeChat account "深圳公安" for inquiries, police officials said.