Huanggang Checkpoint, the only 24-hour land checkpoint between Shenzhen and Hong Kong, resumed border-crossing services for travelers yesterday.
At 12:10 a.m. yesterday, a Hong Kong woman became the first traveler to enter the mainland through the checkpoint after its reopening. "I am excited and made a trip for a night snack in Shenzhen," the woman surnamed Liu said during an interview with local media.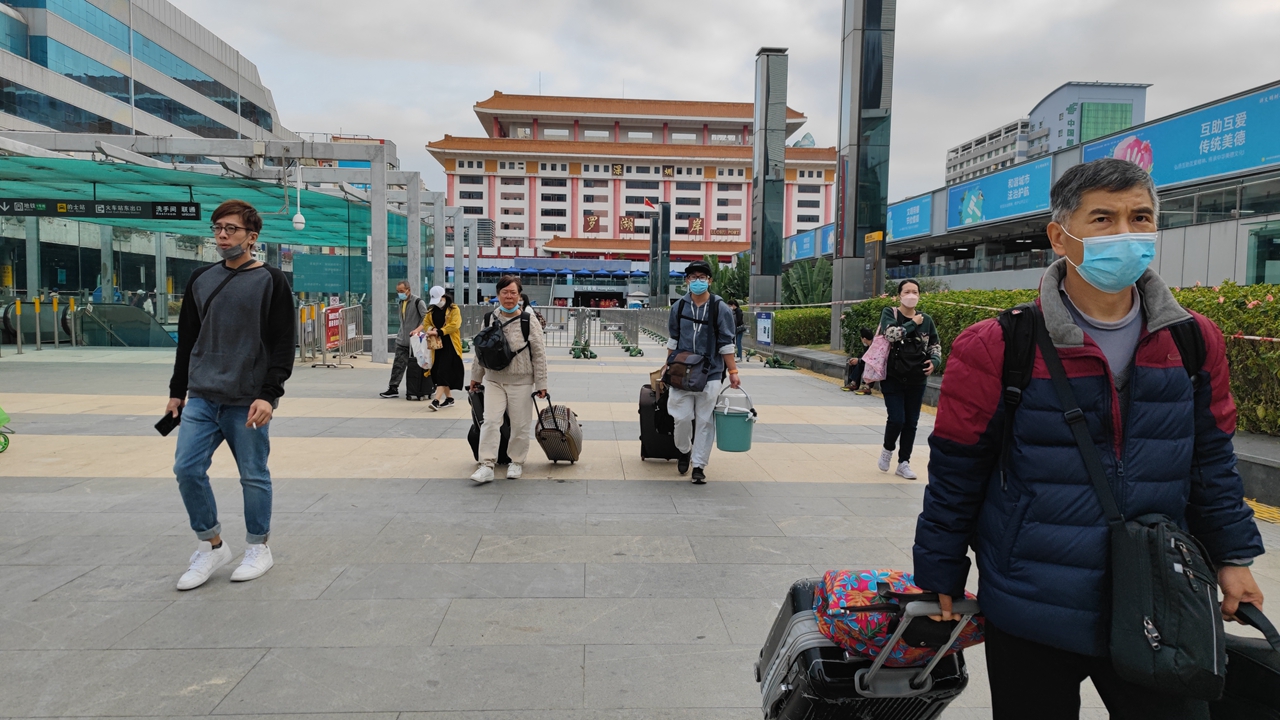 Inbound travelers leave Luohu Checkpoint yesterday. Sun Yuchen

At Luohu Checkpoint, when it reopened at 6:30 a.m. yesterday, a traveler surnamed Feng received flowers from the Shenzhen port authority employees upon arrival.
"I am on my way to work in Dongguan. I am excited because the checkpoint reopened after a three-year lockdown," Feng said.
Feng got up at 5 a.m. yesterday and arrived at Luohu Checkpoint by taking the East Rail Line in Hong Kong.
"No quarantines and no nucleic acid tests. It is fast and convenient," he said.
As Huanggang Checkpoint is still undergoing renovations, the border authority opened a temporary site for border crossing with 10 lanes for face-to-face inspection with officers and 30 lanes for facial recognition inspection.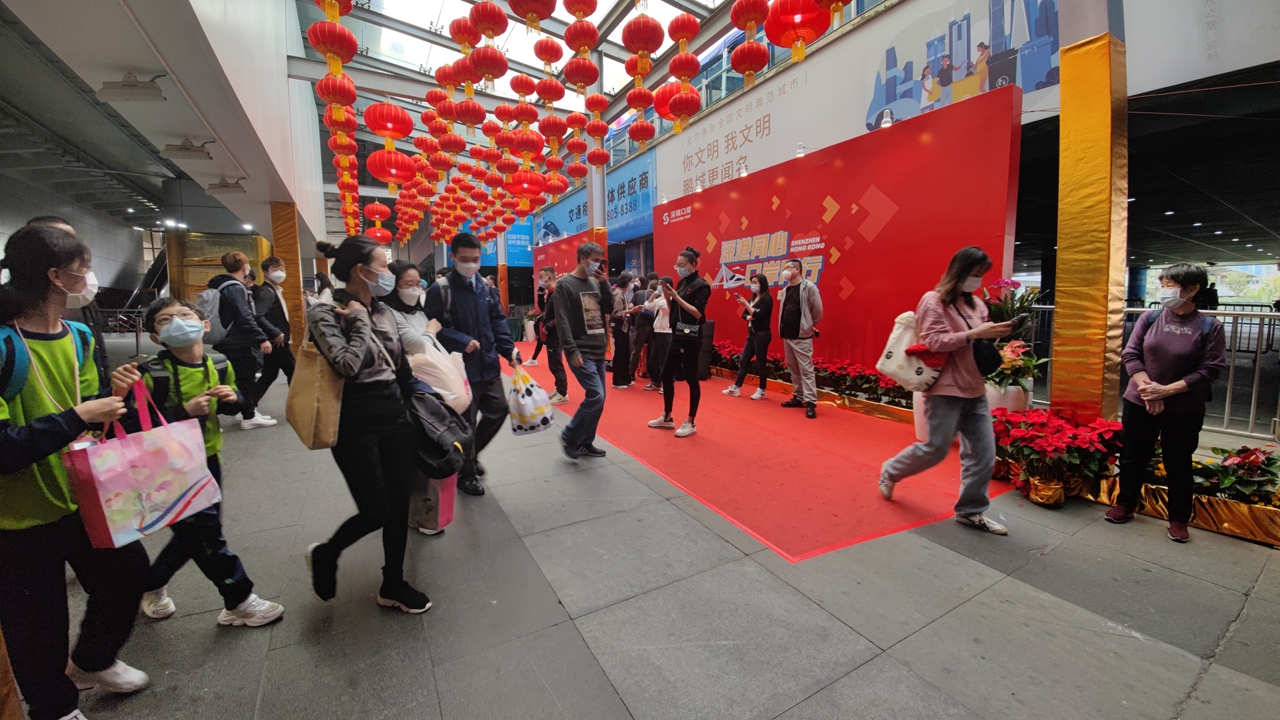 Travelers exit the arrival hall of Luohu Checkpoint yesterday.

"As the checkpoint operates 24 hours a day, we will adjust our manpower according to passenger flows," said Zhu Kai, an officer from the Huanggang Exit-Entry Frontier Inspection Station.
According to Zhu, the temporary inspection site can handle some 30,000 travelers and 3,000 vehicles a day.
Businesses near Huanggang Checkpoint hoped that their business could recover to pre-pandemic levels now that the border crossing has resumed.
A woman surnamed Deng, who owns a Hong Kong cafeteria, said that her sales revenue had been cut in half during the COVID-19 pandemic and now that the checkpoints have reopened, she hoped more diners would come to her cafeteria.