Dancer Hu Shenyuan and his Guangming stories.mp4
Hu Shenyuan won the overall championship in Hunan TV's popular variety show "Dance Smash" with his excellent dance skills in 2019. Since then, the outstanding dancer has left a deep impression on the public.

Hu, a young dance artist, graduated from the School of Dance, Minzu University of China. As a resident artist of Guangming Culture and Arts Center, Hu dedicated to the exploration and development of modern dance. Hu has been given many professional awards, including the 2020 Bessies Outstanding Performer Award, the Fourth Beijing International Ballet and Choreography Competition Best Work Performance Award, etc. His representative works include "Nomadic," "Under Siege — The Full Story of Farewell My Concibine," and "Ship of Theseus," etc.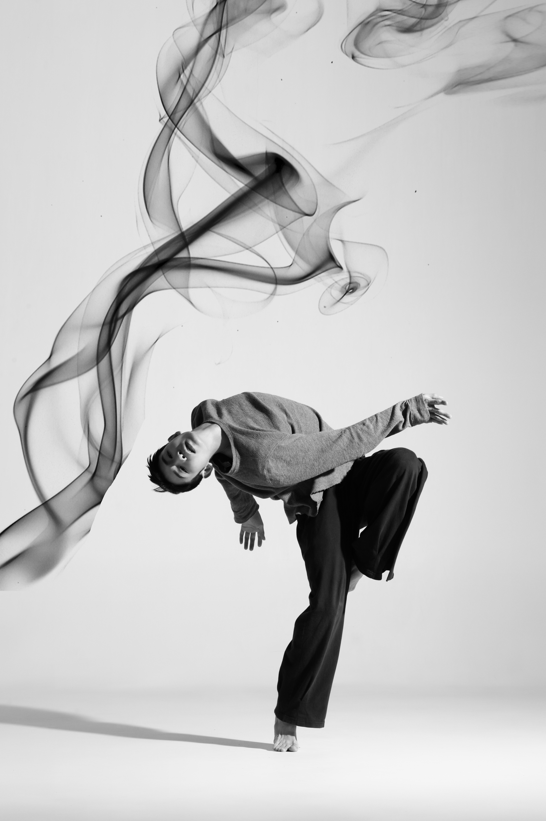 Hu Shenyuan performs in this file photo.
Hu's studio was set up in Guangming Culture and Arts Center in September 2020. Hu felt his attachment to Guangming in his first visit to the city. The inclusive, open and innovative spirit of Guangming provided him the inspiration for art creation. Various resources in Guangming are available for his artistic conception and creation.
Many audience members are amazed at Hu's ability to convey emotions through his body language, sometimes a subtle expression, a fingertip movement, or even a silent halt. His delicate expressiveness and unique physical style were praised by famous dancer Yang Liping. "God has given him noodle-like instep and a soft bone-free body. He is a gift from God," Yang once said.
The ceremony of cooperation between the Guangming District's publicity department and Hu was held Dec. 1, 2022. The famous young dancer was officially appointed as the third cultural advisor introduced to Guangming. Hu said at the signing ceremony that the research spirit contained in modern dance coincides with the spirit of Guangming Science City. In the future, he will actively involve himself in the cultural development of Guangming District.
In recent years, Guangming District has been attaching importance to the cultivation and development of literary and artistic talents, and has made many efforts to support cultural projects and talent activities. In the future, Guangming will make every effort to attract more outstanding artistic talents.