This May, trailblazing dancer Hu Shenyuan will perform a 70-minute one man's show at Shenzhen Poly Theater. Early-bird tickets with a 10% discount are available through March 9, and VIP members of the theater can enjoy further discounts.
The ship of Theseus, also known as Theseus' paradox, is a thought experiment that raises the question of whether an object that has had all of its components replaced remains fundamentally the same object. The paradox is most notably recorded by Plutarch in "Life of Theseus" from the late 1st century.
Hu, best known to the public as the champion of Hunan Satellite TV's popular variety show "Dance Smash" in 2019, is the director, choreographer and performer of his latest show "The Ship of Theseus," which took Hu and his team two years to produce.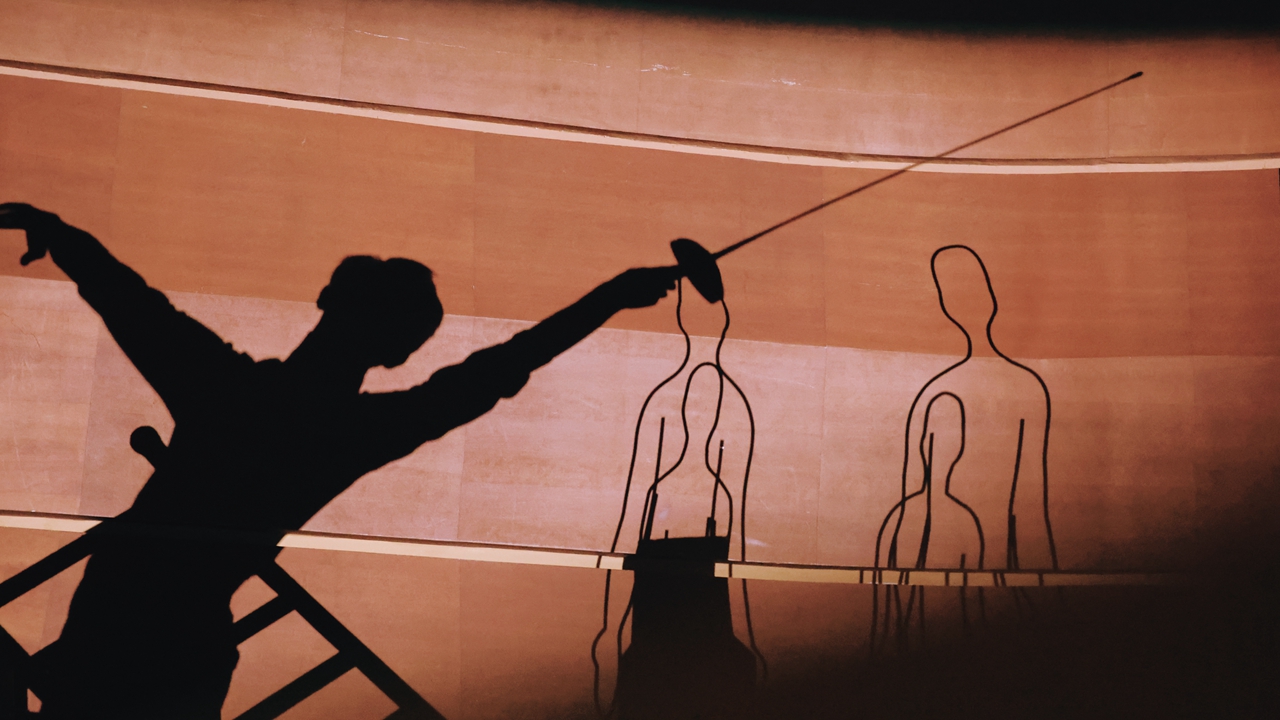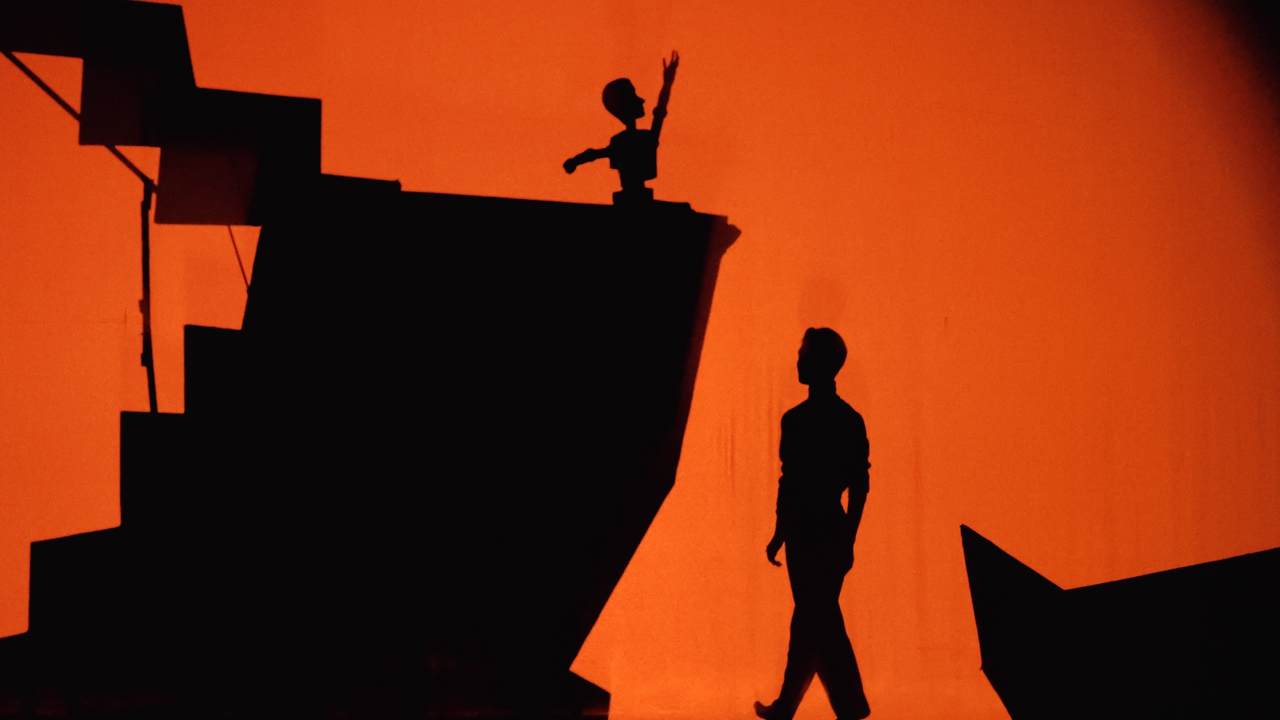 The challenging performance, using abstract modern dance moves, tells how one human, while in his deathbed, traverses back in time and space to piece together his memories and search for evidence to his dreams and beliefs. The show tries to get across the idea that one's mission in their entire life is to search their soul to find out who they really are, in spite of expectations placed upon them by other people.
This is the first such endeavor in China to have only one performer for a 70-minute dance drama. A distinctive feature of the show is the modern installations used in a simplistic stage set. Such props as a boat, puppet and a ladder reaching up to the sky bring the audience dazzling visuals, fitting into the overall aesthetics of the stage that leans towards a neat yet profound modernity. Hu also combines Chinese cultural elements such as Beijing opera and Sichuan opera into his show.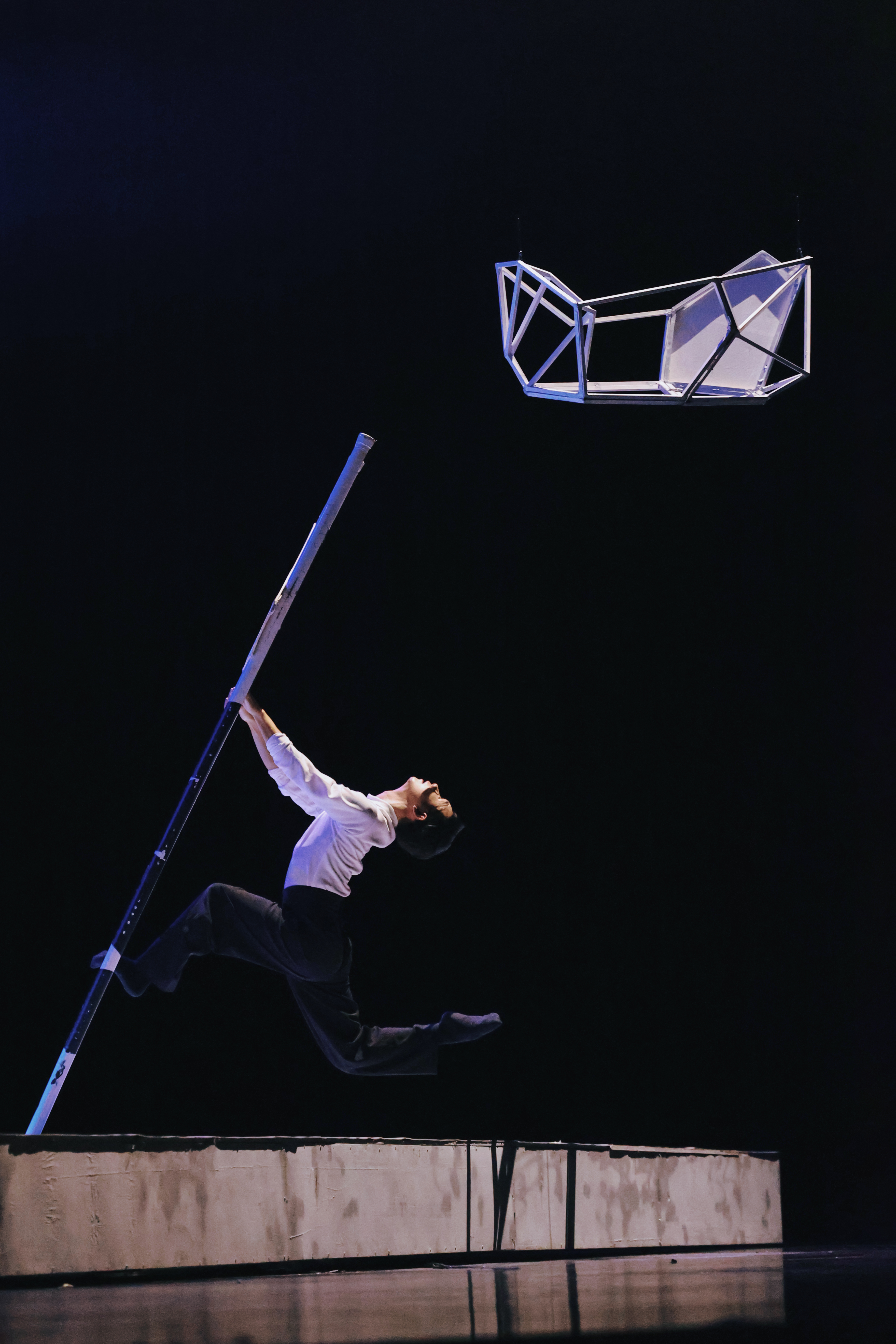 Scenes from "The Ship of Theseus." File photos
Hu, an outstanding young talent, has been given many professional awards, including the 2020 Bessies Outstanding Performer Award, and the Best Performance Award at the Fourth Beijing International Ballet and Choreography Competition, among others.
His previous works include "Nomadic" and "Under Siege — The Full Story of 'Farewell My Concubine.'"
Time: 8 p.m., May 26-27
Tickets: 180-680 yuan
Booking: WeChat account "SZpolytheatre"
Venue: Shenzhen Poly Theater, Nanshan District (深圳保利剧院)
Metro: Line 2 or 11 to Houhai Station (后海站), Exit E