A charity symphony concert was held at Sky Concert Hall in Nanshan District yesterday to mark the 24th National Ear Care Day in China.
How can music be used as a tool for promoting charity and raising awareness about ear protection? To explore these questions, Shenzhen Daily interviewed Liu Ji, a talented young Chinese musician currently based in the U.K. Liu shared his insights on the power of music and the connection between ear care and symphonic performances.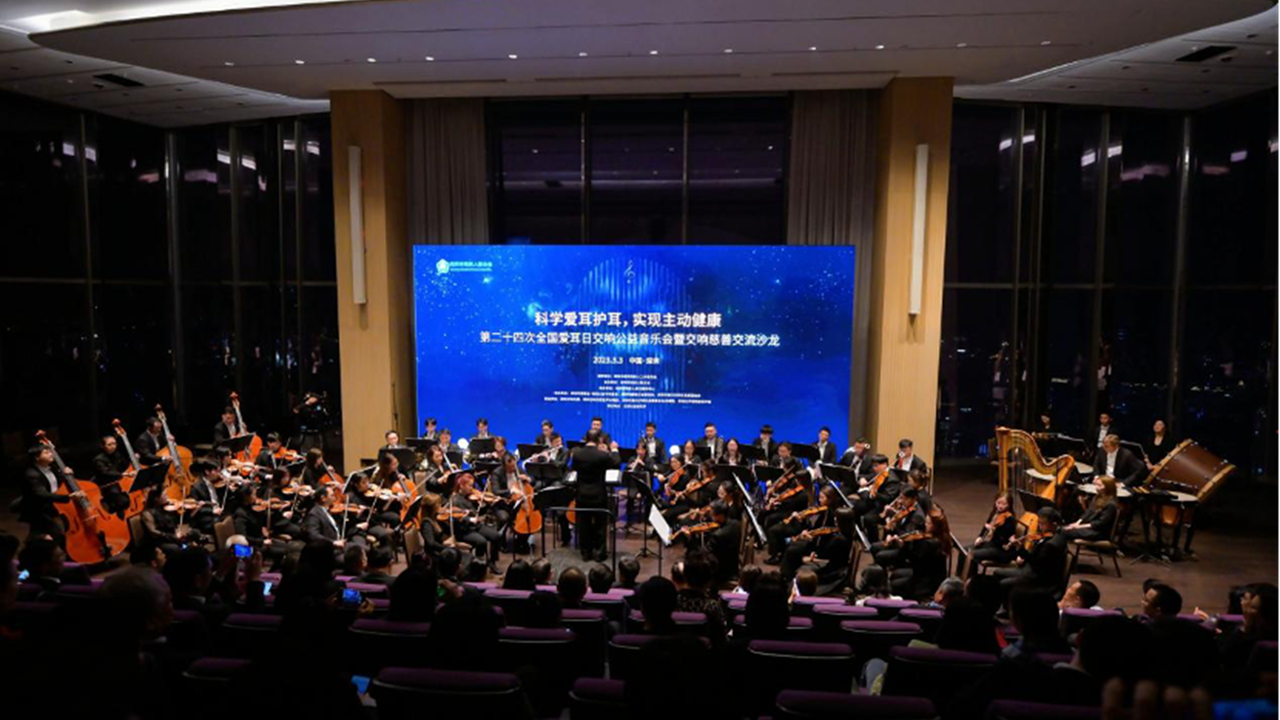 A charity concert is held yesterday at Sky Concert Hall in Nanshan District to mark the 24th National Ear Care Day. Photos by courtesy of the organizer

Music connects us all
Born in Liaoning Province, Liu has earned global recognition for his musical prowess. He has been actively involved in charitable initiatives, frequently taking part in events organized by local foundations for individuals with autism in the U.K., as well as the fundraising concert "Make Some Noise." In 2021, Liu joined hands with the Shenzhen Vitalization Symphony Development Foundation, serving as a guest artist to support their charitable endeavors.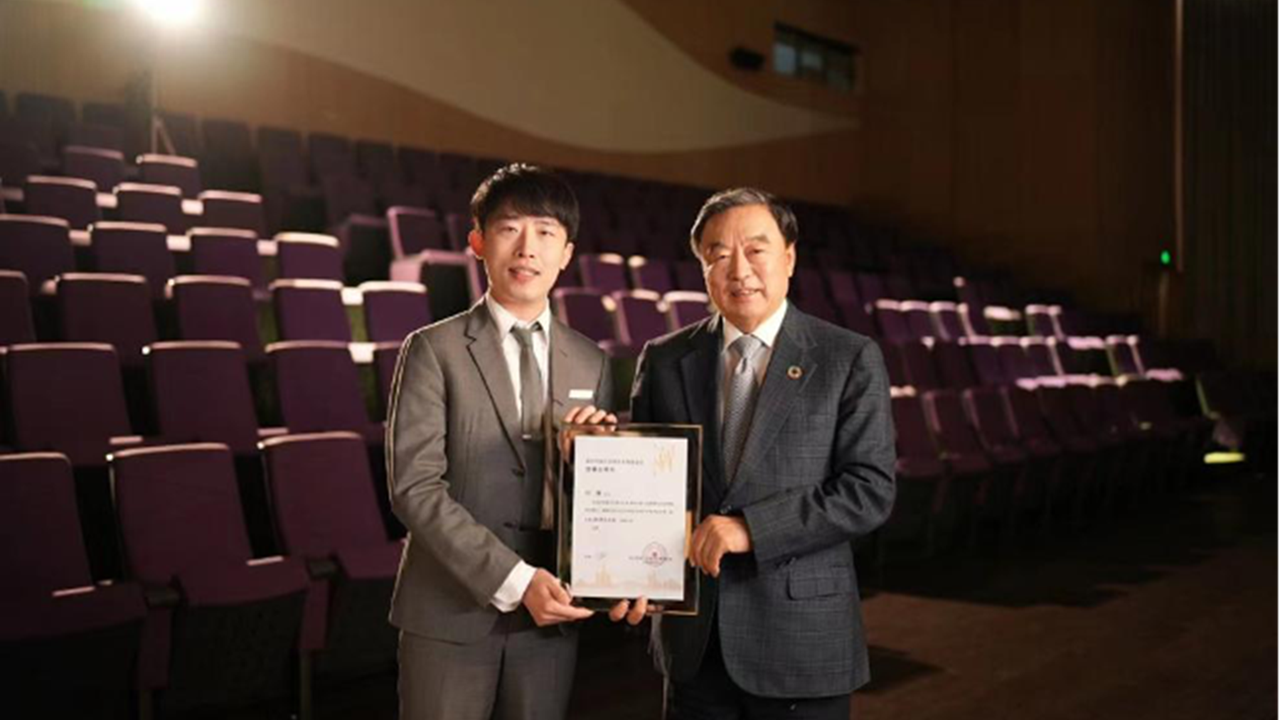 Ma Weihua (R), chairman of Shenzhen Vitalization Symphony Development Foundation, awards a certificate to Liu Ji to appoint him as a guest artist of the foundation.

In 2021, Liu was commissioned by the foundation and Johnson & Johnson to compose a piece of music for children with autism. Liu shared that during the creative process, he was deeply moved by the way autistic children communicate with the world.
On Dec. 19, 2021, a concert that was specifically arranged for autistic children took place at the national ice hockey training center in Longgang District. Liu presented his musical composition at the concert. During the practice, he met a child with autism, who left a deep impression on him.
"While I was rehearsing, the child skated over to me and started playing the piano softly," Liu said. "At that moment, I saw the innocence in his eyes and felt that he was no different from any other child. This is the beauty of music. It creates a connection between people."
Liu performs at the concert on Dec. 19, 2021.

According to Liu, as a pianist, he is often asked by parents about their children's sense of music. He tells them that music is a seed that is deeply planted in everyone's spiritual world and is an abstract expression that transcends language or other forms of communication. Liu explains that "music is an emotional connection" that can bring out people's compassion for each other, especially during difficult times. He believes that charity involves mutual help and connection between different people, and during this process, music acts as a catalyst to connect everyone.
Symphony inspires self care
Living in a noisy world may result in hearing loss, as well as other symptoms such as tinnitus, headache, insomnia, and high blood pressure.
We can safeguard our ears from noise-induced damage by limiting exposure to loud noise, using protective measures such as earplugs and using headphones appropriately, and scheduling regular hearing tests.
According to Liu, noise-cancelling headphones and earplugs physically block out noise, but using symphony music to promote ear care is more effective in inspiring the public to care about their well-being at a spiritual level.
Liu Ji

"Music, especially classical music, is an art of listening," Liu explained. "Rather than simply blocking out noise, it is an active process of reducing noise. Listening to a symphony can create a peaceful, harmonious state of mind similar to meditation. By promoting ear care through symphony music, we can become more aware of our surroundings, better protect our ears, and cultivate our spiritual well-being."
Liu believes that despite its status as a high art, symphony is not something that should be intimidating for people. He thinks that all one needs to appreciate symphony is an open and curious mind. According to him, the National Ear Care Day on March 3 is a perfect occasion to reflect on the significance of music in our lives.
"We all know Beethoven is a great musician who suffered from hearing loss," Liu said. "Despite his unfair fate, he managed to create music that transcends his era. Some people even believe that the spirit of Beethoven is synonymous with punk music. In fact, Beethoven's later works integrated elements of what was later known as rock and jazz music, along with a sense of freedom and universal love. This goes beyond the stereotype of classical music, and proves that anyone can appreciate it with an open mind."