Hongqiao Park in eastern Guangming District has its name deriving from the 4-kilometer-long elevated red path that has gained a reputation as "the most beautiful red ribbon."
Located between Guangqiao Road and Dadingling Greenway, the park covers an area of about 4.1 square kilometers and consists of three areas: the entrance area, the Bihu Lake area and the forest area stretching from west to east. It is through the 4-kilometer-long red bridge that the three areas of the park are connected.
The red bridge, 5 meters wide and 8 meters tall on average, offers an accessible path as well as views of the city and mountains beyond, with creative designs like spiral stairs and modern landscape towers. Even wheelchaired visitors can travel the entire length of the bridge that begins in downtown Guangming. The whole path takes about 30 to 40 minutes.
The prominent and festive red color of the bridge brings out the best of the green of the forest, and in return, the forest also highlights the bridge itself, making sightseeings more pleasant.
Starting from Guangming New Town Park in the west, the bridge passes the Guangzhou-Shenzhen-Hong Kong High-speed Railway and Ganzhou-Shenzhen High-Speed Railway, and ends at the Dadingling Greenway in the east. The project won the Best Landscape Design Award at the 2020 World Architecture Festival China.
Venue: Chalin Road, Guangming District
Metro: Line 6 to Fenghuang Town Station(凤凰城站), Exit A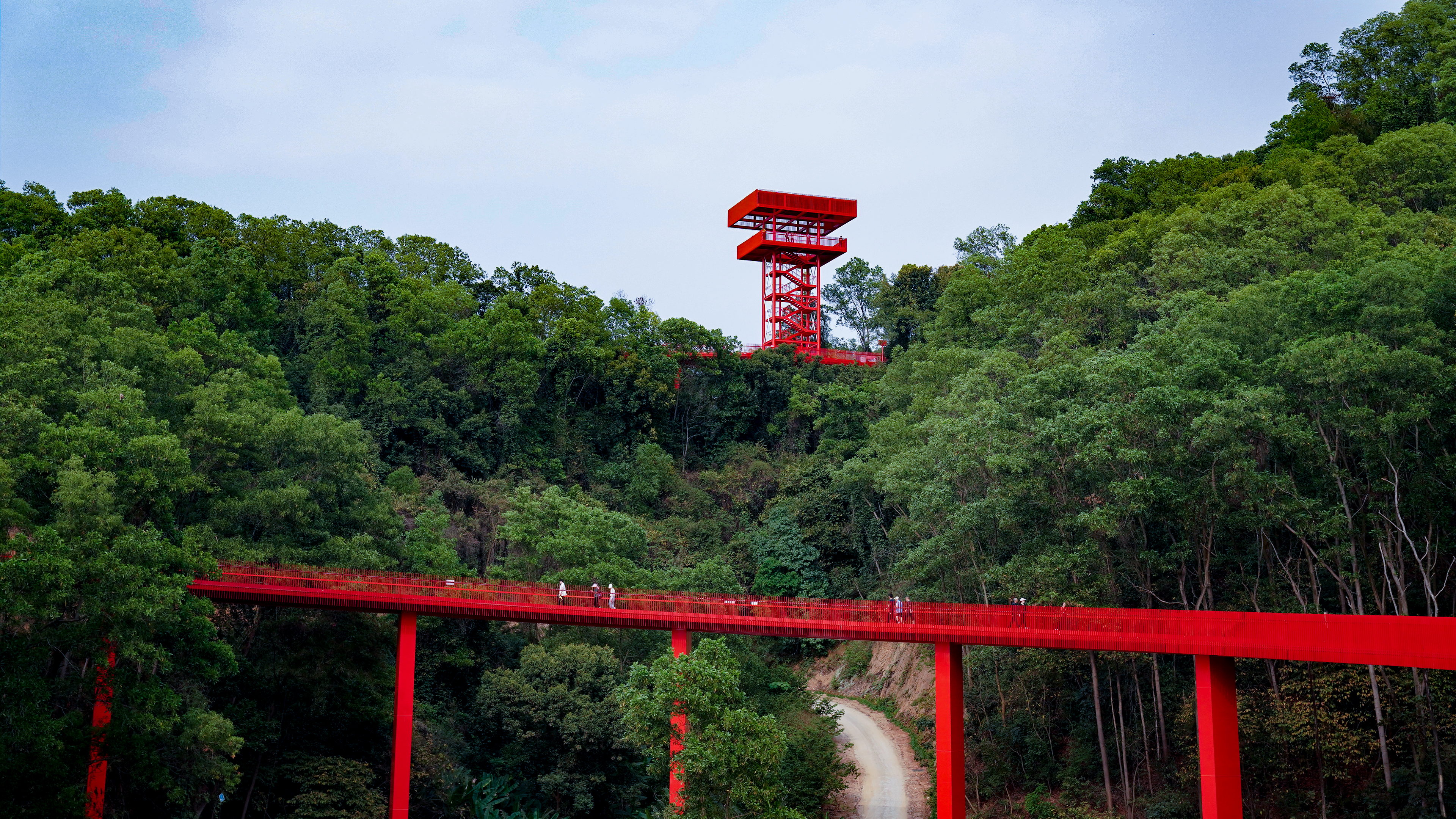 Hongqiao Park in eastern Guangming District has its name deriving from the 4-kilometer-long elevated red path that has gained a reputation as "the most beautiful red ribbon." Photos by Liu Xudong