The West Kowloon Station of the Guangzhou-Shenzhen-Hong Kong Express Link has seen a rise of passengers from the mainland in the past days after Hong Kong resumed more high-speed railway service with cities in Guangdong Province.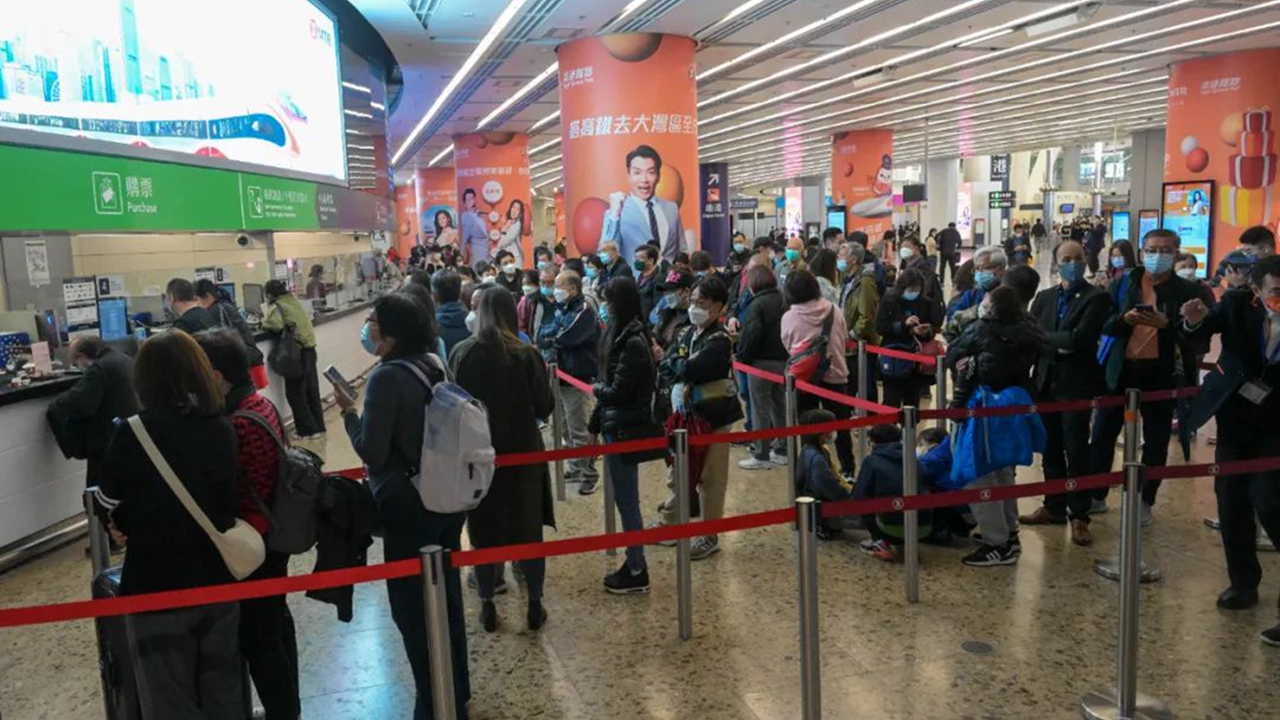 Travelers line up to buy train tickets at West Kowloon Station of the Guangzhou-Shenzhen-Hong Kong Express Link in Hong Kong in this Feb. 4 photo. China News Service

Starting from March 11, Hong Kong resumed high-speed railway services with Chaoshan, Shantou and Zhaoqing, bringing the number of trains running between Guangdong and Hong Kong to 51 pairs a day. On the first day, 46,000 outbound travelers entered Hong Kong via railway, a new record since West Kowloon Station resumed service after the easing of pandemic restrictions.
As of March 13, Futian Checkpoint had witnessed 4 million cross-border passenger trips between Shenzhen and Hong Kong, or 60,000 a day since its reopening on Jan. 8.
Starting from yesterday, foreigners with valid visas issued before March 28, 2020 are allowed to enter China. Visa-free entry policies resumed for Hainan and cruise tour groups at Shanghai ports, according to the National Immigration Administration. Likewise, visa-free entry to Guangdong Province resumed for tour groups of foreigners from Hong Kong and Macao.
Huanggang Entry and Exit Frontier Inspection Station, which also manages the exit and entry business of Futian Checkpoint, said it would strictly implement the requirements of National Immigration Administration and facilitate border crossing services, and ensure flows of people, vehicles and goods in a timely and safe order.