Shenzhen will hold free ecological burial services including sea and tree burials Wednesday. Registration is now open, according to the city's civil affairs bureau.
Citizens who register for the services must submit a cremation certificate or ashes deposit certificate of the deceased, the applicant's ID card, proof of relationship between the applicant and the deceased or letter of authorization, a copy of the ID card of the people boarding the ship (limited to three people per group), and the ashes of the deceased.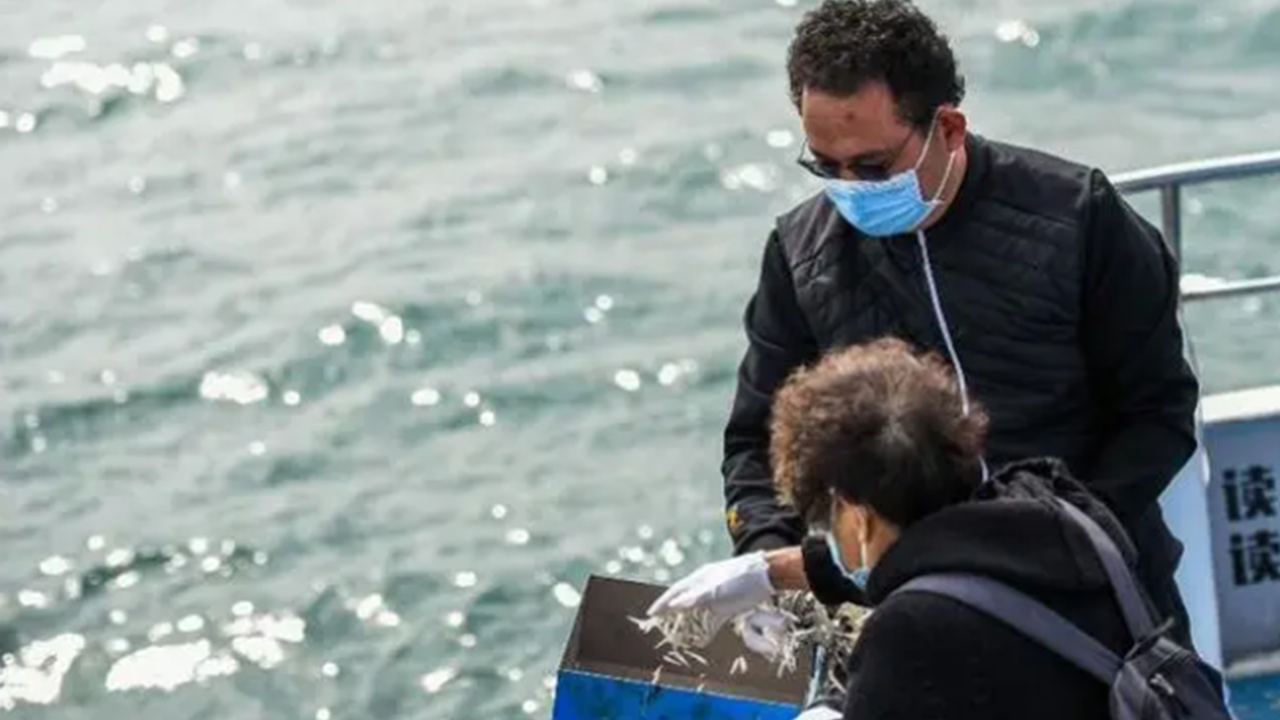 Residents participate in a sea burial service in Shenzhen in this November 2021 file photo. Cai Yuqing
Those who register for sea and tree burials must send the materials and ashes to the ashes placement department of Shenzhen Funeral Service Center at No. 3031, Buji Section, Longgang Boulevard, Longgang District, and the funeral service center's Jitian Cemetery business hall, respectively.
The deadline for sending the materials and ashes is Sunday.
The sea burial will take place in the Dapeng Bay sea area off Yantian District. Citizens can call 8600-5056 for more information about the service. The tree burial will be held at Jitian Cemetery. For further consultation, call 8957-0408.
According to the city's civil affairs bureau, families who choose green burials for their deceased loved ones that had Shenzhen hukou will receive a subsidy of 3,000 yuan (US$434) for sea burial and 1,000 yuan for other types of green burials. The city provides free ecological burial services for nonlocals.
Shenzhen launched sea burials for the first time in 1998, and then successively adopted other land-saving and environmentally friendly burial services occupying no or little land.