The finals of the 2022 PHBS-CJBS Global Pitch Competition and the Peking University-Cambridge Bay Area Venture Capital Forum Series Activities were held Thursday at the Shenzhen Qianhai China-British Institute in Qianhai. The competition showcased 10 teams, including eight domestic startups and two overseas teams, who presented their most innovative business ideas to a panel of esteemed judges comprised of scholars, investors and entrepreneurs. The 10 teams emerged as the competition's winners after impressing the judges with their outstanding pitches.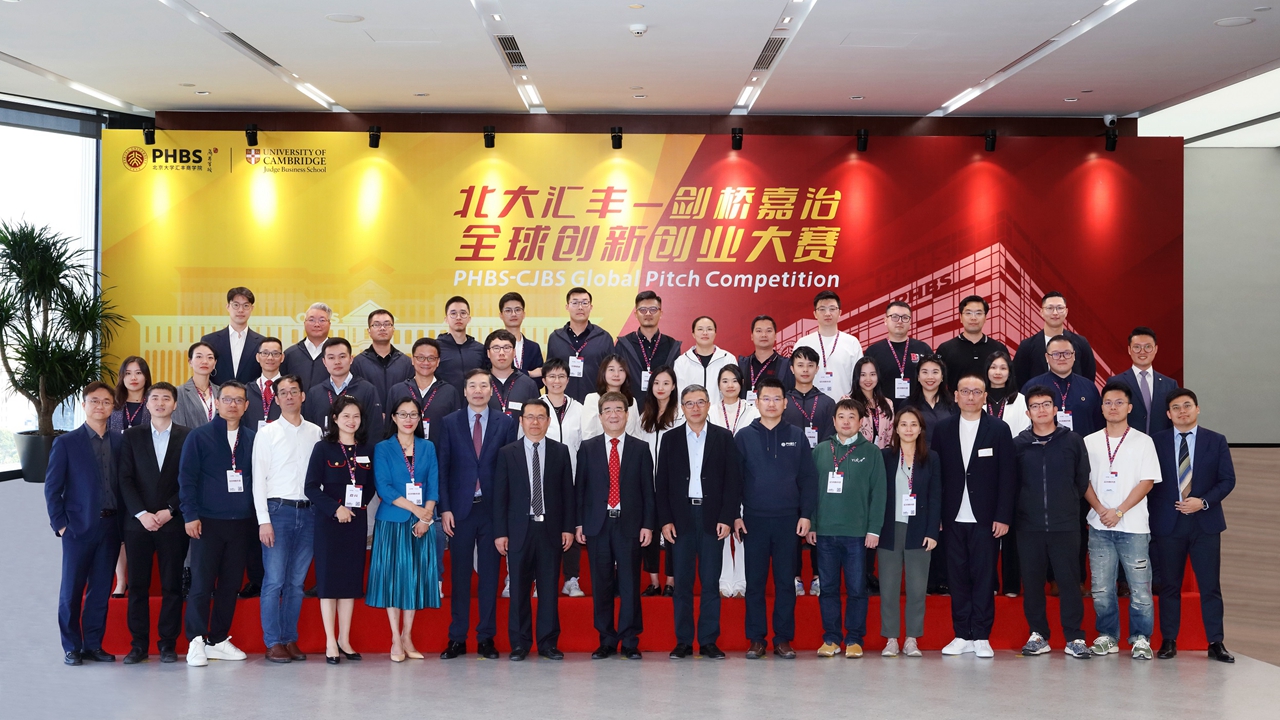 A group photo of the finalists and judges of the 2022 PHBS-CJBS Global Pitch Competition in Qianhai. Courtesy of event organizers

The competition was co-hosted by Peking University HSBC Business School (PHBS) and the Cambridge Judge Business School (CJBS), and guided by Qianhai Authority. It concluded with the announcement of its winners after 13 rounds of roadshows and selections. One team emerged as the first-prize winner, while two teams secured the second prize, and five teams were awarded the third prize. The Outstanding Startups award was presented to two overseas teams, namely Neuronspike and Design with FRANK.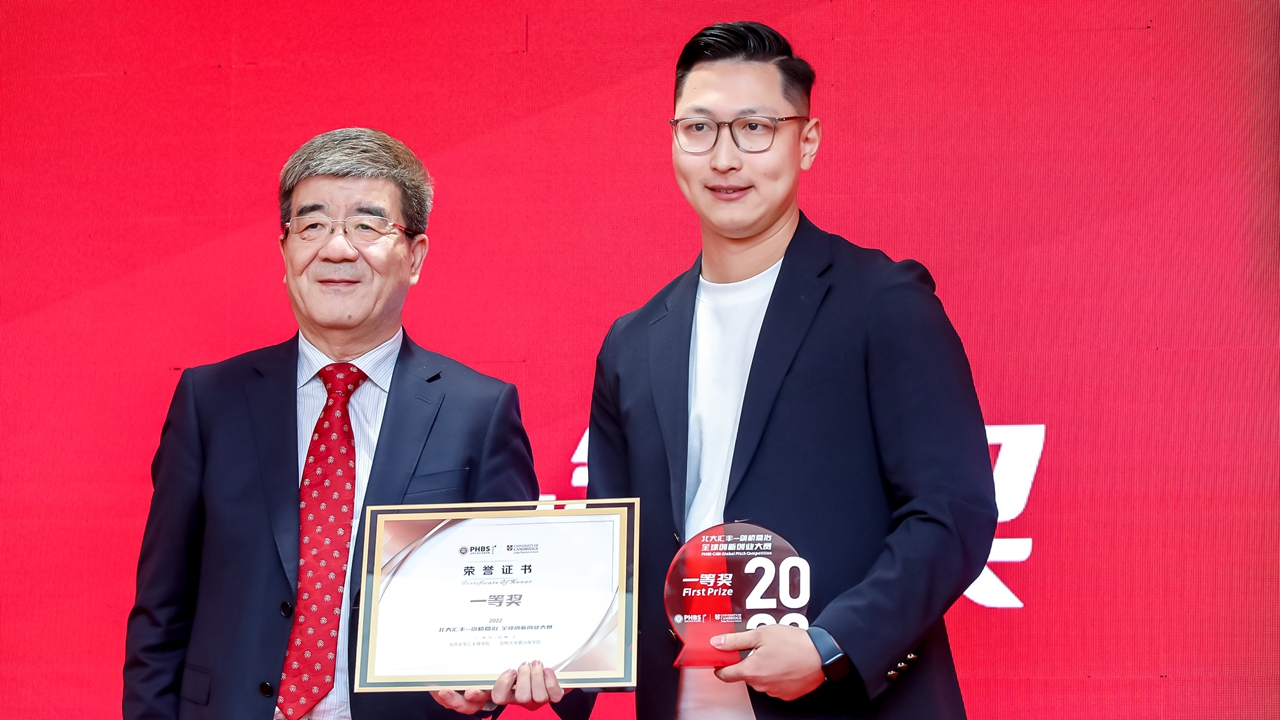 The first-prize winner (R) poses for a photo with Hai Wen.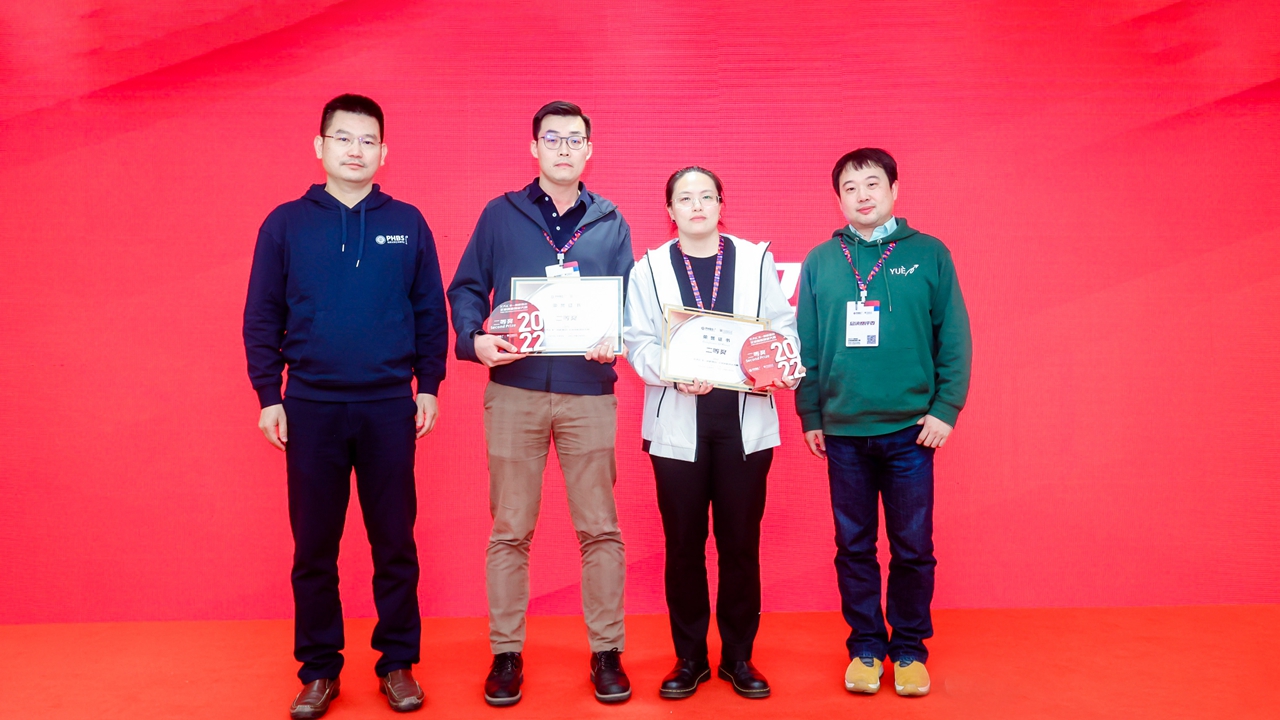 The second-prize winners.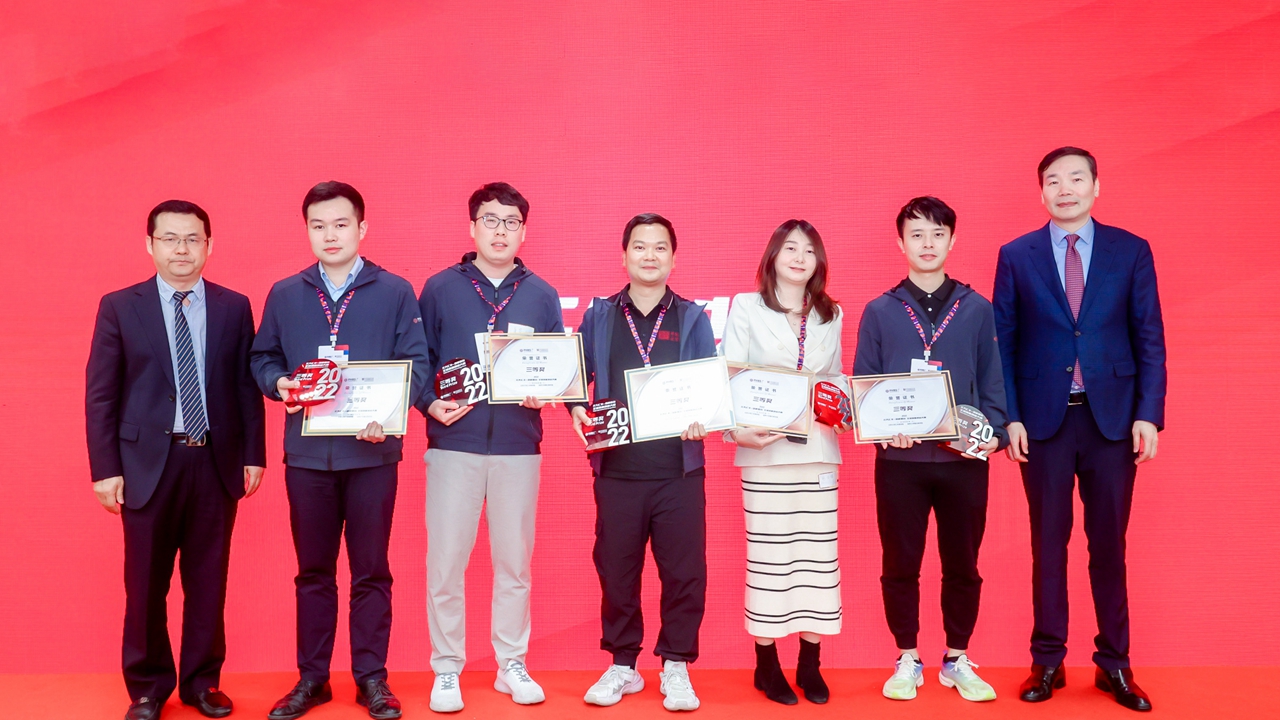 The third-prize winners.

During the event, a ceremony was held to appoint new members to the PHBS Entrepreneurship and Venture Capital Advisory Committee. Hai Wen, founding dean of PHBS and chairman of the advisory committee, along with Chen Wei, chairman and co-founder of Shenzhen Oriental Fortune Capital Investment Management Co. Ltd., presented appointment letters to two distinguished individuals — Zhang Han, a partner from Sequoia China Seed Fund, and Chen Wei, vice chairman of CGL and a professor of Management Practice at PHBS.