Shenzhen Mayor Qin Weizhong led a city government delegation on a three-day visit to Spain from Thursday to Saturday to push forward in-depth cooperation between governments, enterprises and research institutes on both sides in a bid to increase Shenzhen's contribution to advancing China's higher-level opening up.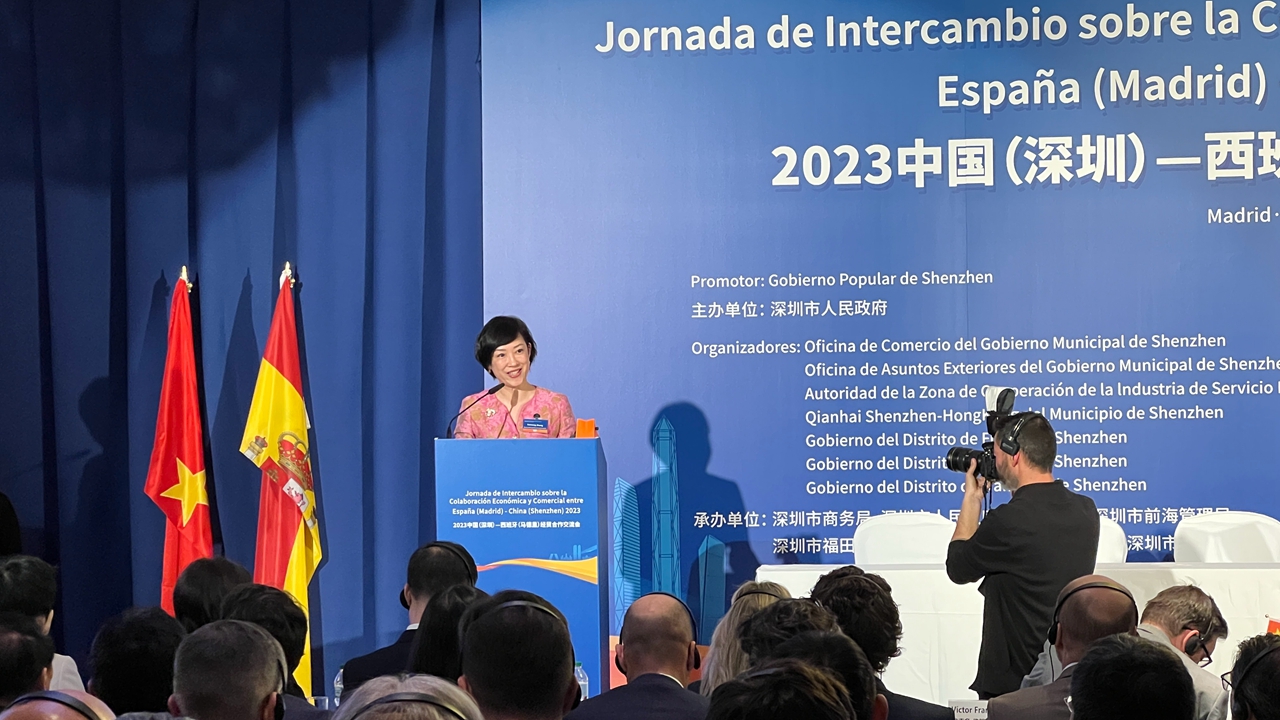 Zhang Feimeng, director general of Shenzhen commerce bureau, gives a speech about Shenzhen's business environment at the China (Shenzhen)-Spain (Madrid) Economic and Trade Cooperation and Exchange Conference on March 16 local time. Photos by Sun Jin

This year marks the 50th anniversary of diplomatic ties between China and Spain. The delegation chose Spain as the first stop of their official overseas visits.
The delegation attended the China (Shenzhen)-Spain (Madrid) Economic and Trade Cooperation and Exchange Conference in Madrid on Thursday.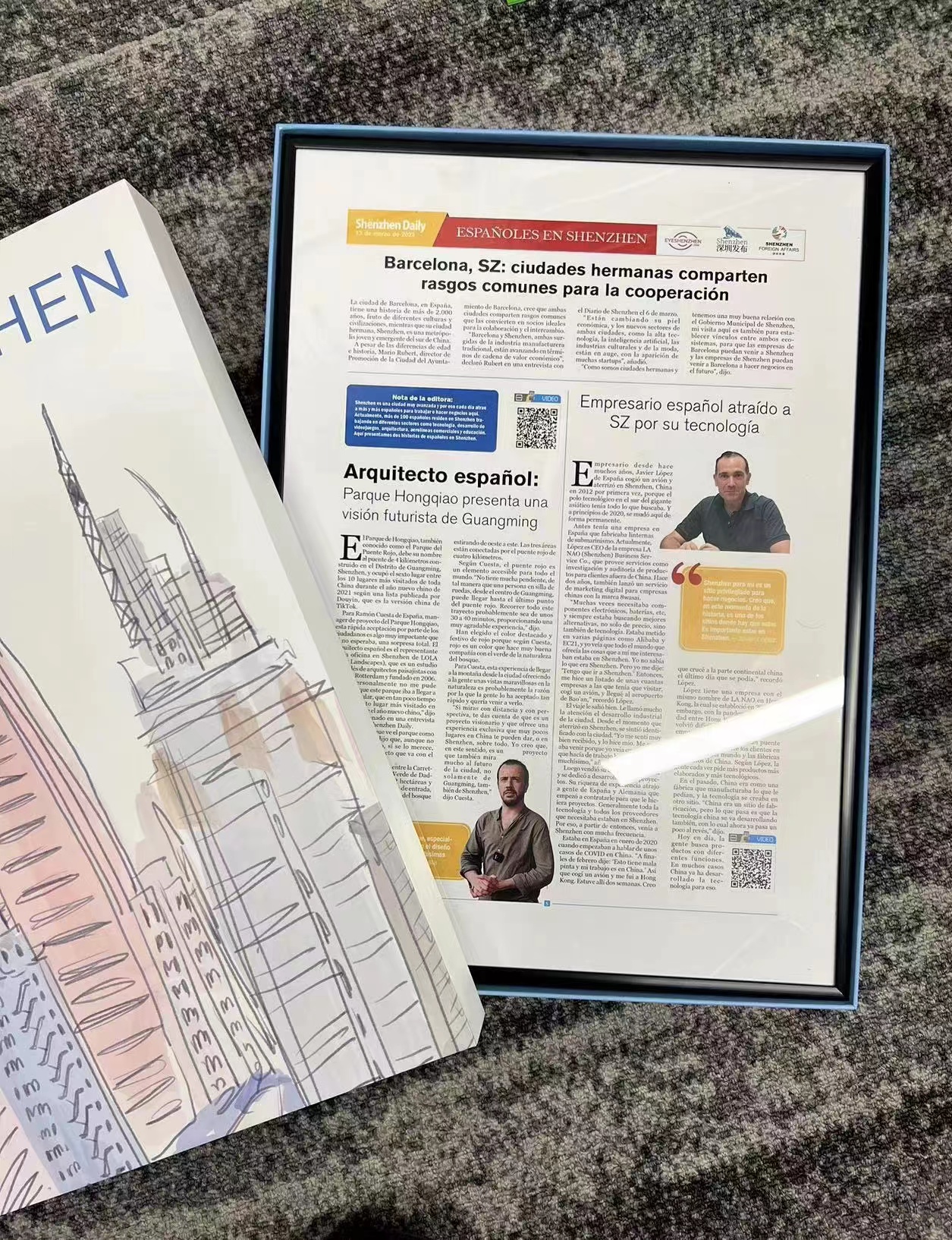 Shenzhen Daily's special page on "Spanish in Shenzhen" was presented to Bacelona's mayor.

Wu Haitao, Chinese ambassador extraordinary and plenipotentiary to Spain; Andorra Victor Francos Diaz, secretary-general of the Spanish Ministry of Culture and Sports; and Laura Jarillo, D.D.G. of Asia, Non-European Union Europe and Oceania attended the conference. Many world-renowned Spanish enterprises and notable industry associations like Iberia Airlines, Telefónica, fashion icon Lottusse, and the Spanish Chamber of Commerce were also present at the conference. At the conference, Shenzhen and Spanish companies signed economic and trade agreements worth 1 billion euros (US$1.06 billion) in fields such as internet, new energy, culture and sports, and fintech.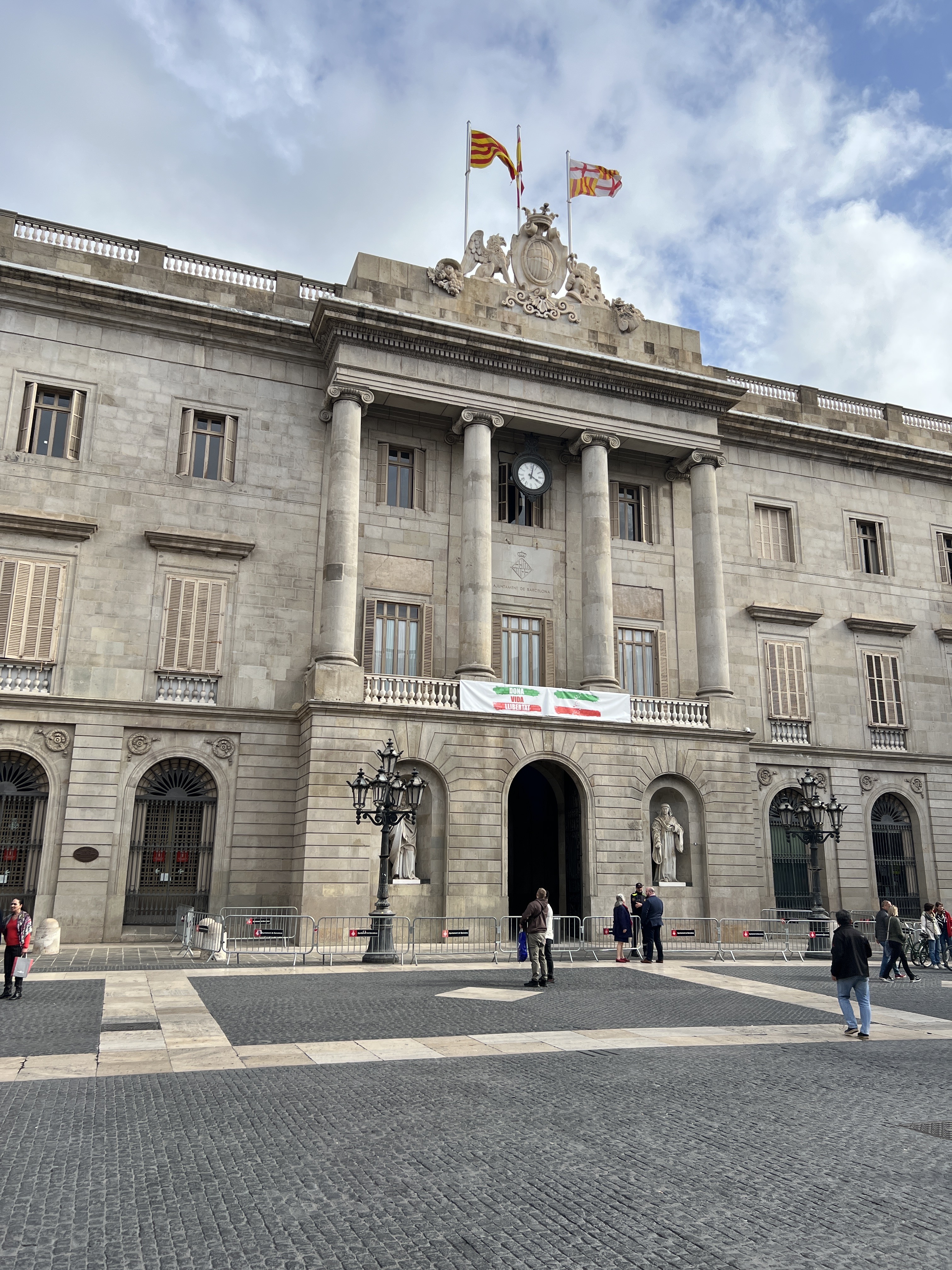 The Barcelona City Council.

In a speech at the conference, Qin said as China and Spain celebrate the milestone 50th anniversary of their diplomatic relations this year, Shenzhen will earnestly implement the important consensus reached by the two countries' top leaders, and strengthen all-round cooperation with Spain in investment and trade, technological innovation, industrial development, finance, energy, culture, sports and tourism. Shenzhen will further contribute to promoting the comprehensive strategic partnership between China and Spain in the new era. He said Shenzhen will make more efforts to keep improving its market-oriented, law-based and internationalized business environment and enhance intellectual property protection to create best conditions for foreign investors.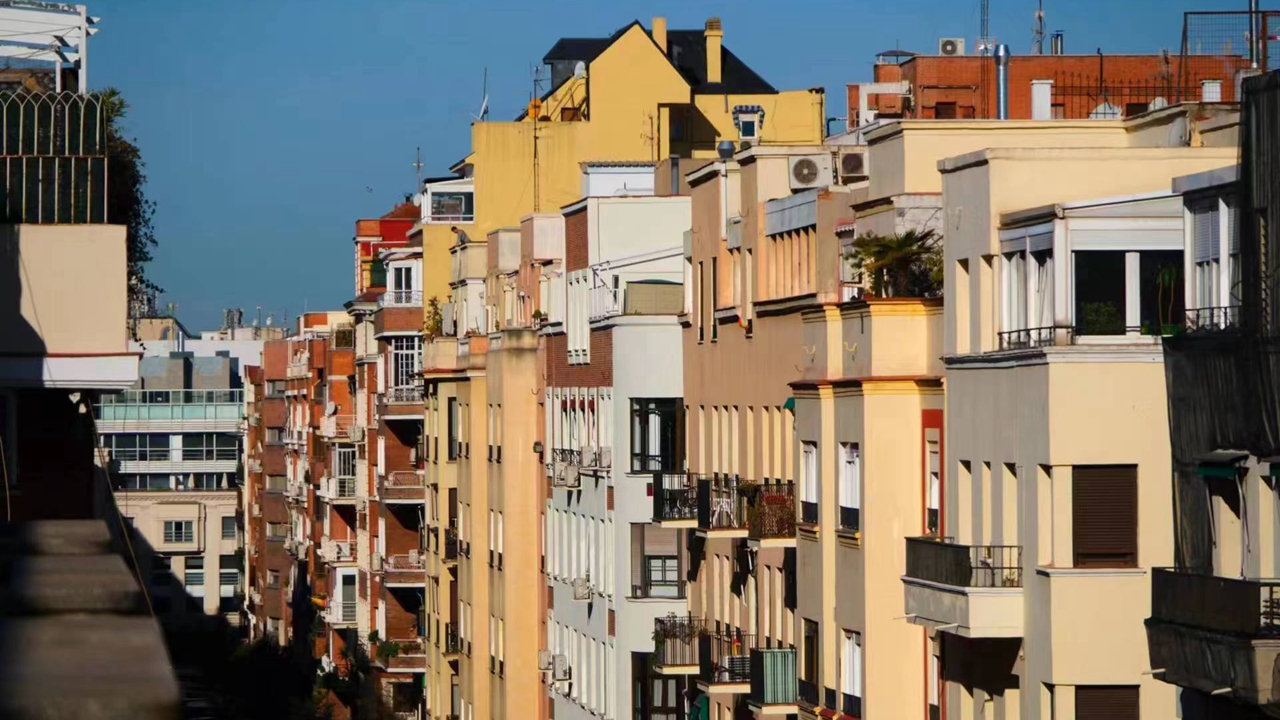 A view of Madrid.

Prior to the conference, Qin met with Xiana Mendez, Spain's secretary of state for trade. They reached a consensus that both sides will build closer cooperation in economy and trade, facilitate the launch of direct flights as soon as possible, and further strengthen cooperation in exhibition economy, smart city construction, culture, sports and tourism.
Qin met with Barcelona Mayor Ada Colau and Vice Mayor Laia Bonet Rull in Barcelona on Friday. Shenzhen and Barcelona became sister cities in November in 2021. During the meeting, both sides agreed that Shenzhen and Barcelona share a lot in common in terms of innovation and are looking forward to opening up new prospects for cooperation based on technological innovations.
A scene at Barcelona's Supercomputing Center.

During their stay in Spain, the Shenzhen delegation also paid a visit to the headquarters of Real Madrid soccer club, Barcelona's 22@Innovation Zone and Supercomputing Center, and conducted in-depth surveys with some Spanish enterprises.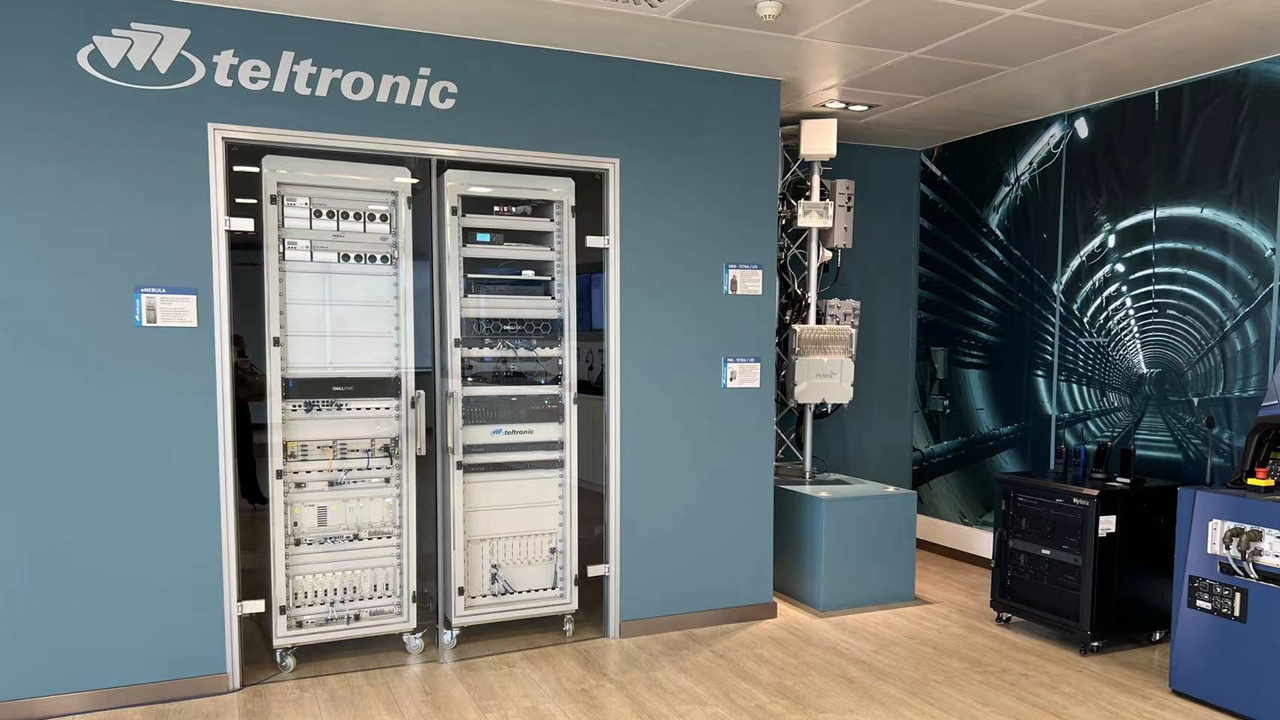 The Shenzhen delegation pays a visit to teltronic, a Spanish enterprise.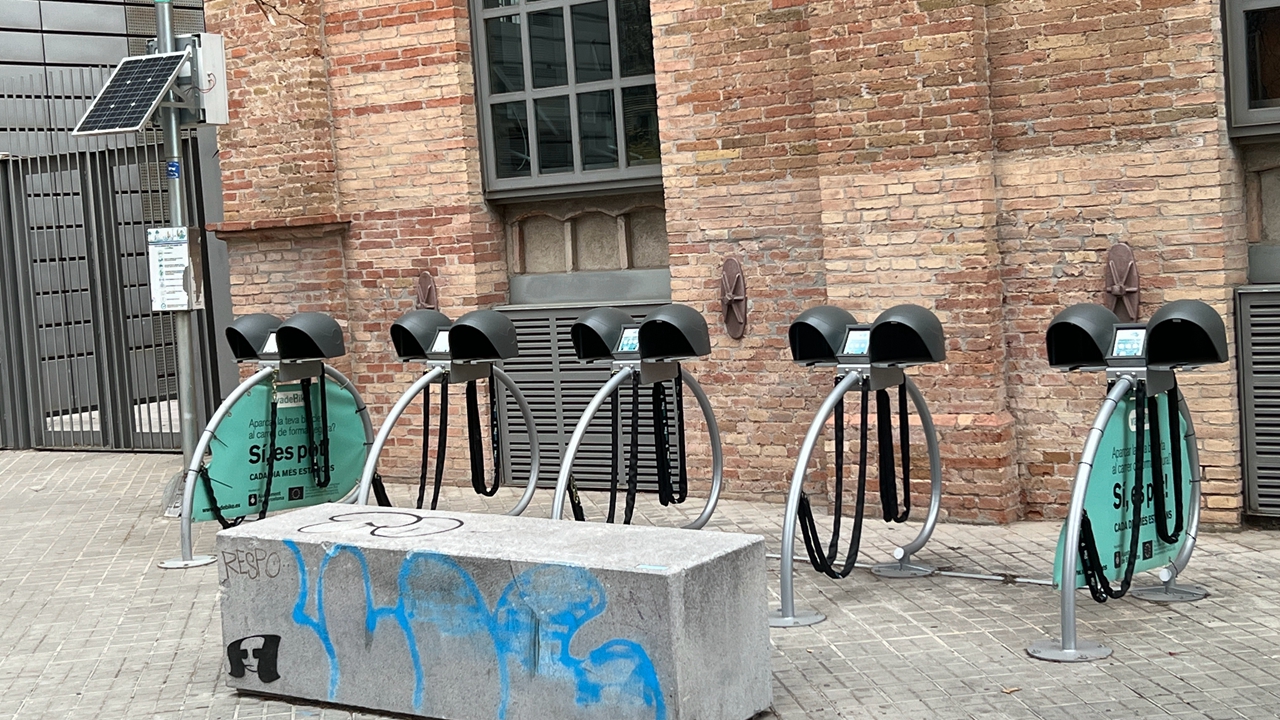 A scene at Barcelona's 22@Innovation Zone.