Video by Lin Jianping
Soccer has become a "link" that ties the expat and Chinese communities closer, according to Jury Sanna, an organizer from the Shenzhen International Amateur Football League (SIAFL), which held an awards ceremony at the ATLANTIS restaurant in Shekou Sea World on Friday to mark the end of its 2022 Season.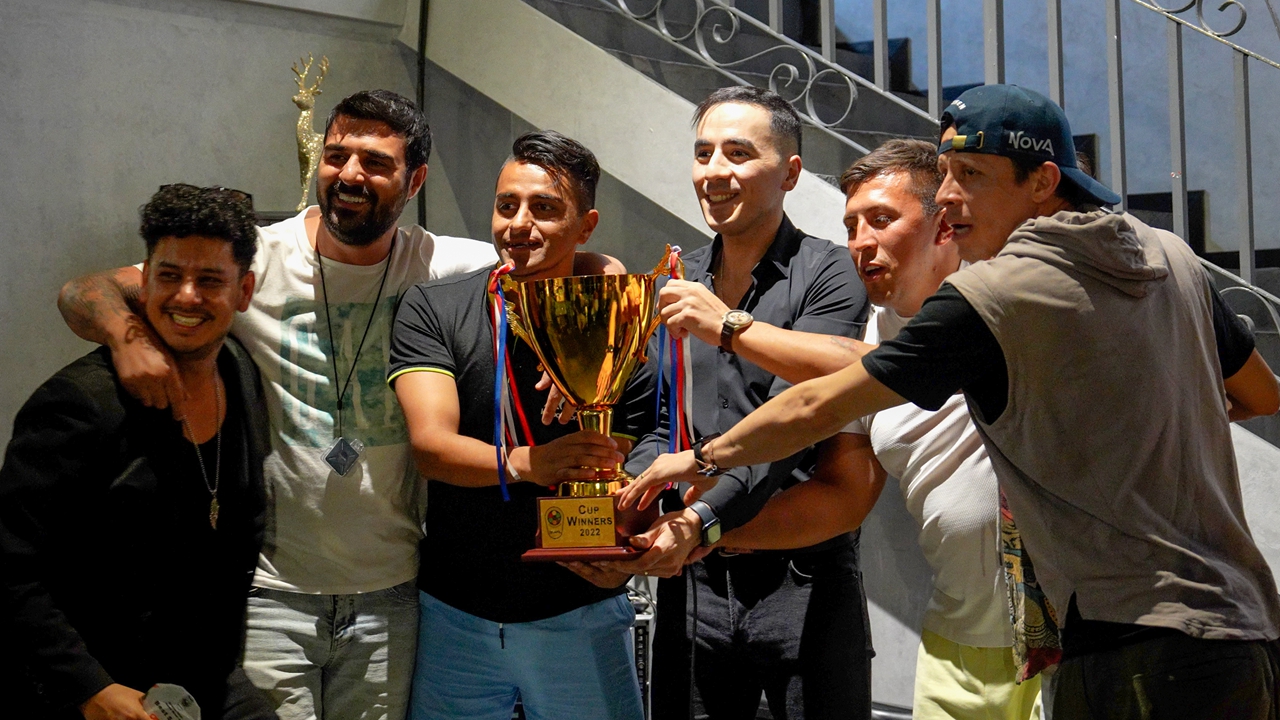 Players of the Eagles Team pose for a photo holding their 2022 SIAFL Cup Winners trophy Friday. Photos by Lin Jianping
In 2012, a group of Shenzhen-based soccer enthusiasts decided to organize an expats league, and the first league season started one year later. "The main reason (for establishing SIAFL) was to bring together expat communities in Shenzhen to play soccer, and give them a weekly league and a reason to stay together and get to know each other," Sanna told Shenzhen Daily.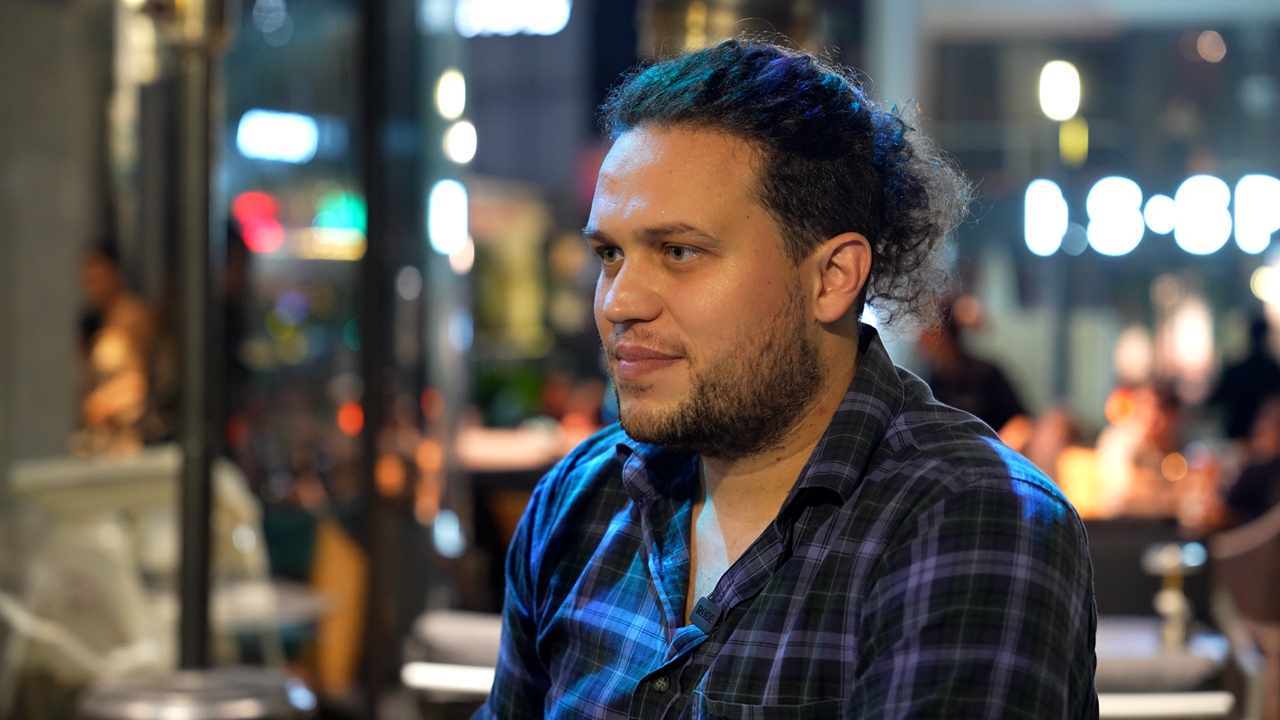 Jury Sanna talks to Shenzhen Daily.
According to Sanna, SIAFL adopts the 8-a-side competition system and holds games every Monday. "Every team plays against each other twice, and the team that gets the most points will win the league championship at the end of the season. But we also have a 'cup competition.' It's a side tournament in which the losers will be eliminated immediately. The winners will continue the cup tour and the losers will go for the 'plate competition.' So, the league has three championships in a season," he said.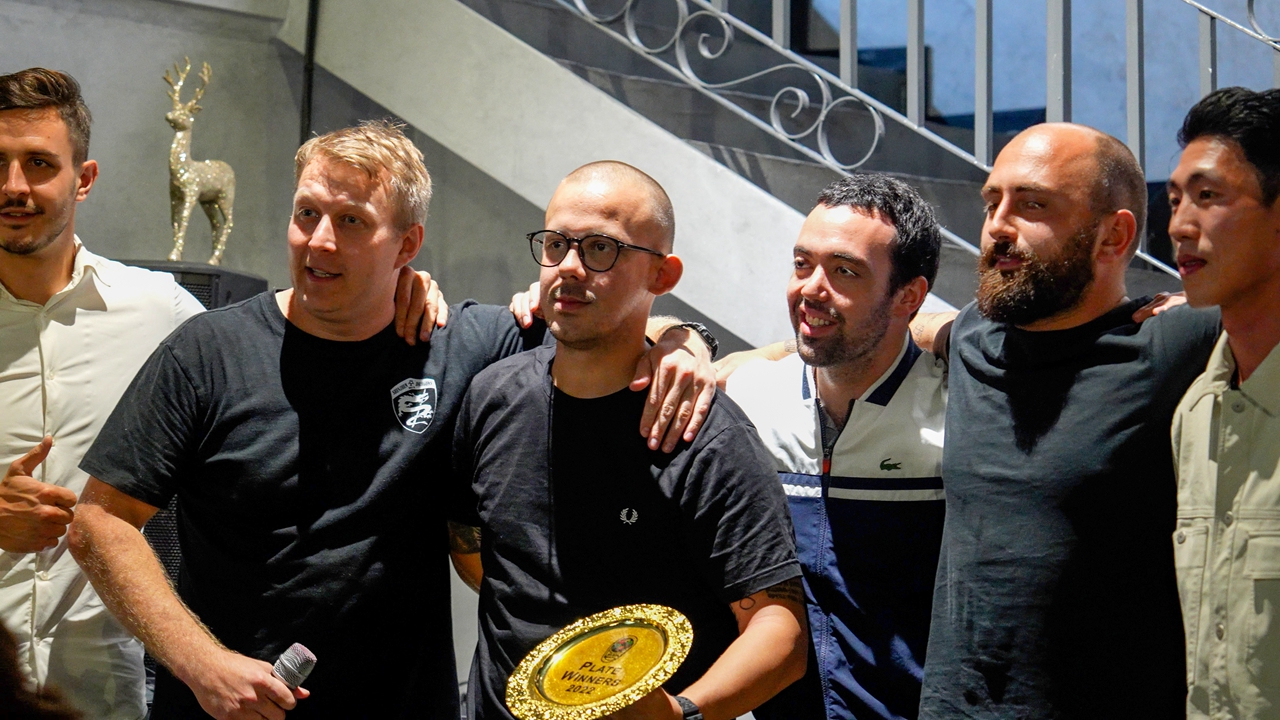 The Dragons Team members receive the plate championship of the SIAFL 2022 Season.

The Athletics Team wins the league championship of the SIAFL 2022 Season.

SIAFL also established connections with Chinese communities. The league has formed the SIAFL All-Star Team, an 11-a-side team, to participate in local soccer games, including the "Nanshan Cup," "Futian Cup" and other soccer leagues. "Our goal is not just to win games, but to build bridges between communities," Sanna said.
Dido Khirallah, manager and player of the SIAFL Eagles Team that won the SIAFL 2022 Season cup championship, said that this year was really special because a Chinese team named "Shuimen" joined the league.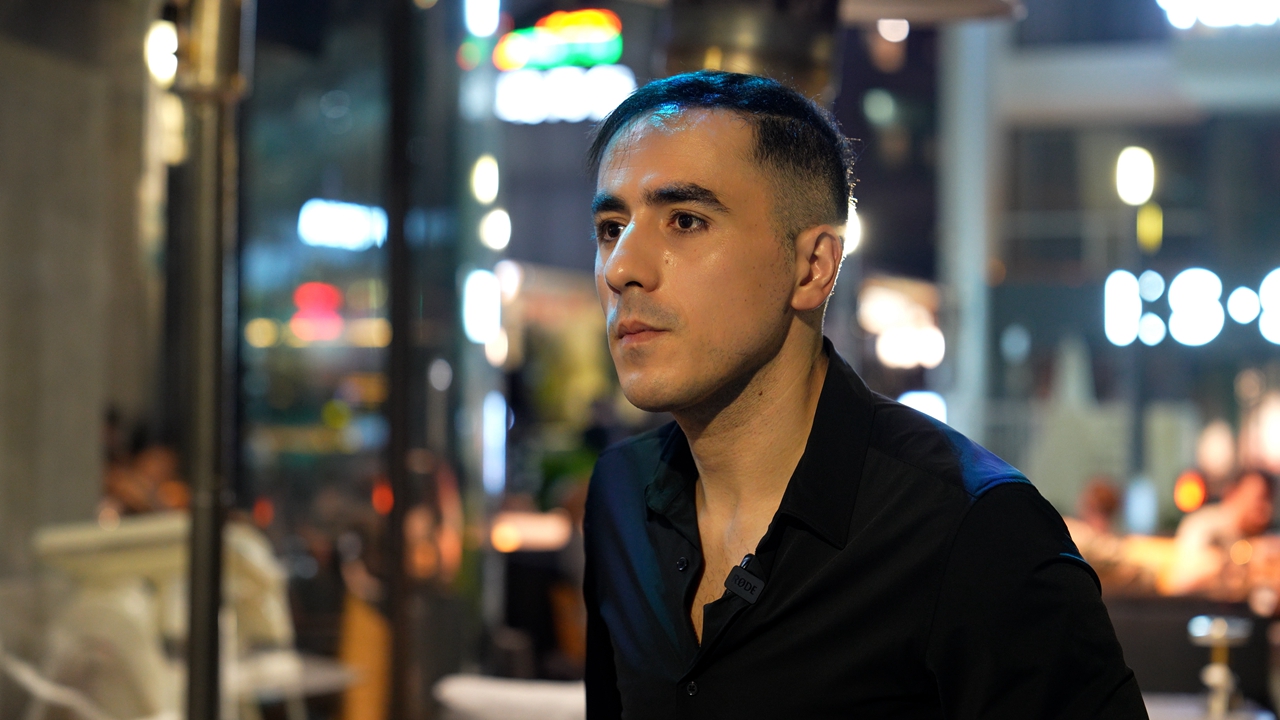 Dido Khirallah of the SIAFL Eagles Team at the awards ceremony.

"They ended up in fourth place, just right after us. It's really a great team, and we (the league) have a lot of Chinese players. My team has three (Chinese) players, and they are really good. They are the reason why we are here (won the cup championship) right now," Khirallah said.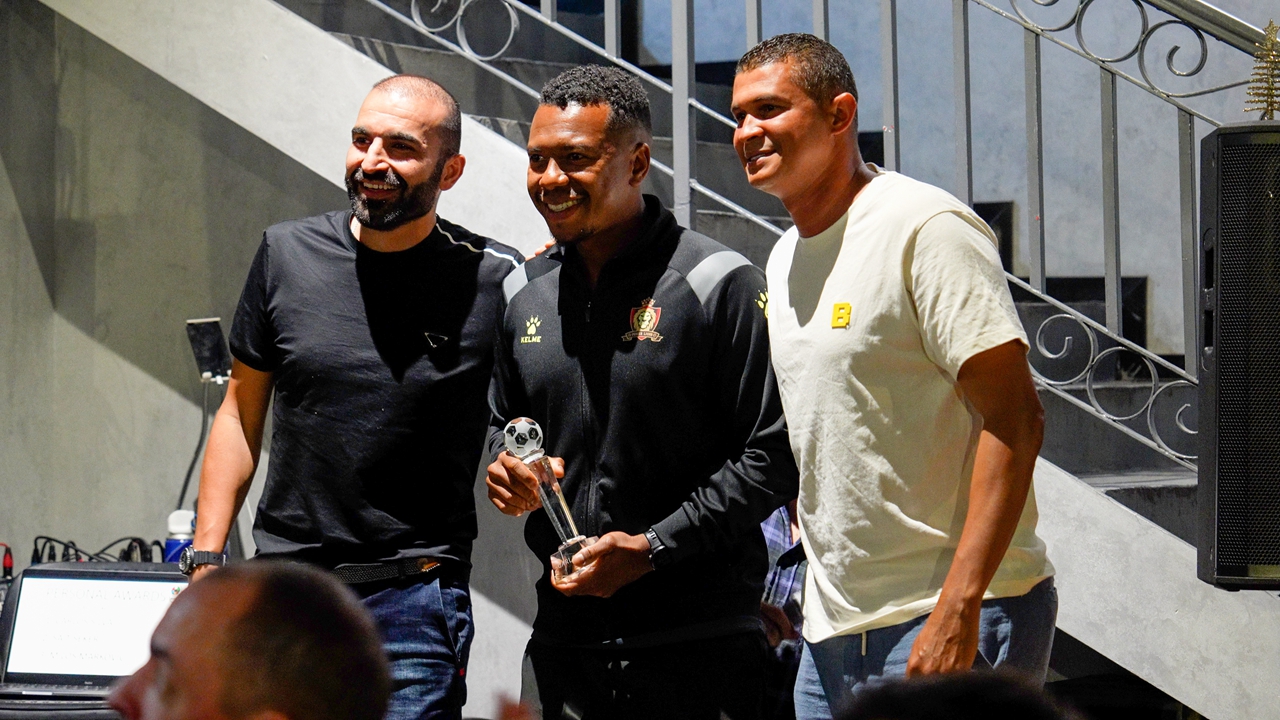 Expat players receive individual awards at the ceremony.

At the awards ceremony Friday, players from the league's nine teams had a joyous gathering to collect the team and personal awards and to celebrate the honors they won. In addition to the three championships, the league also hands out various awards such as the 2022 Most Popular Goal, Best Save of the Year, Best Goal of the Year, Best Goalkeeper of the Year, and Best Defender 2022.