The nation's first Chinese-flag luxury cruise ship, "Zhao Shang Yi Dun," set sail at Shekou Port on a new route Sunday, Shenzhen Special Zone Daily reported.
The route passes through Xiamen, stops at Zhoushan and finally arrives in Shanghai, fully integrating the cultural and tourism highlights of destinations.
The entire journey lasts for eight days and seven nights, offering one of the most inclusive cruise experiences at sea.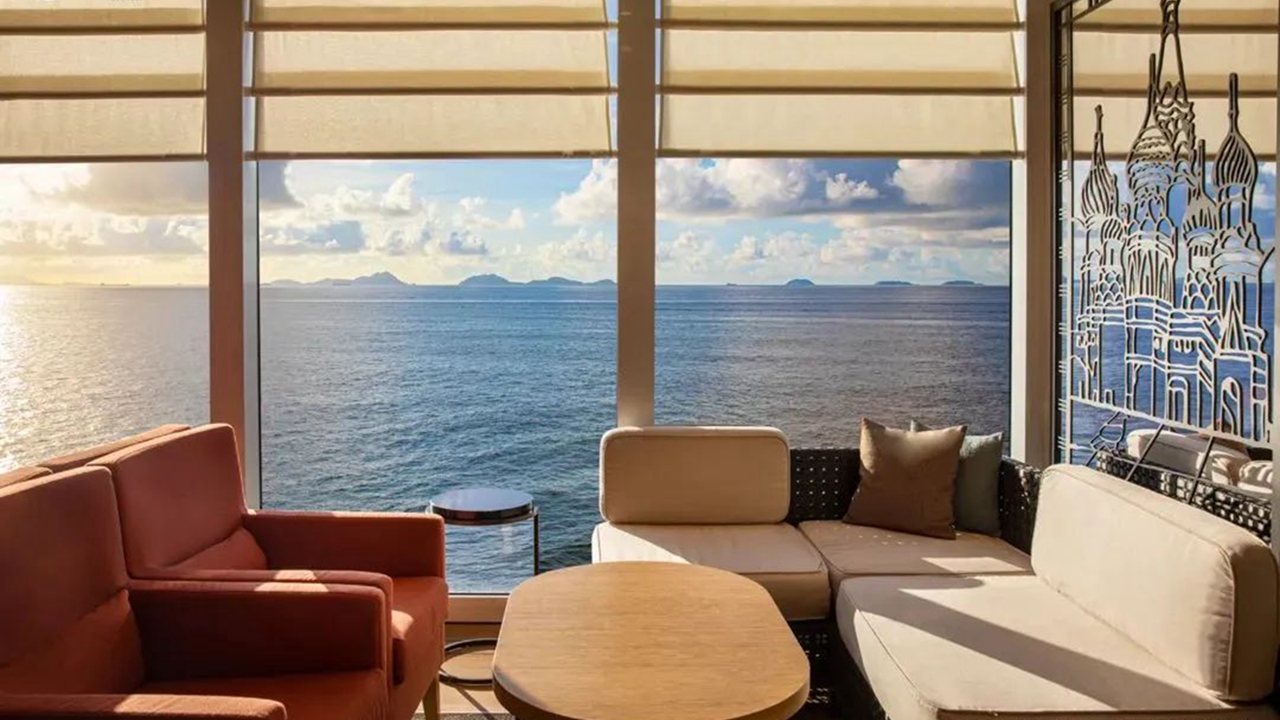 A scene on Zhao Shang Yi Dun cruise ship.

Wu Wei, general manager of the ship's operator China Merchants Shekou, said that since its operation in 2021, the ship management has mainly taken Shekou as its home port and promoted multistop travel to create new cultural and tourism experiences for travelers. It plays a positive role in helping Shenzhen build a world-class tourism destination.
In the future, the company will continue to enrich the travel experience of its destinations, coordinate the exploration of tourism resources and stimulate greater vitality in tourism development, according to Wu.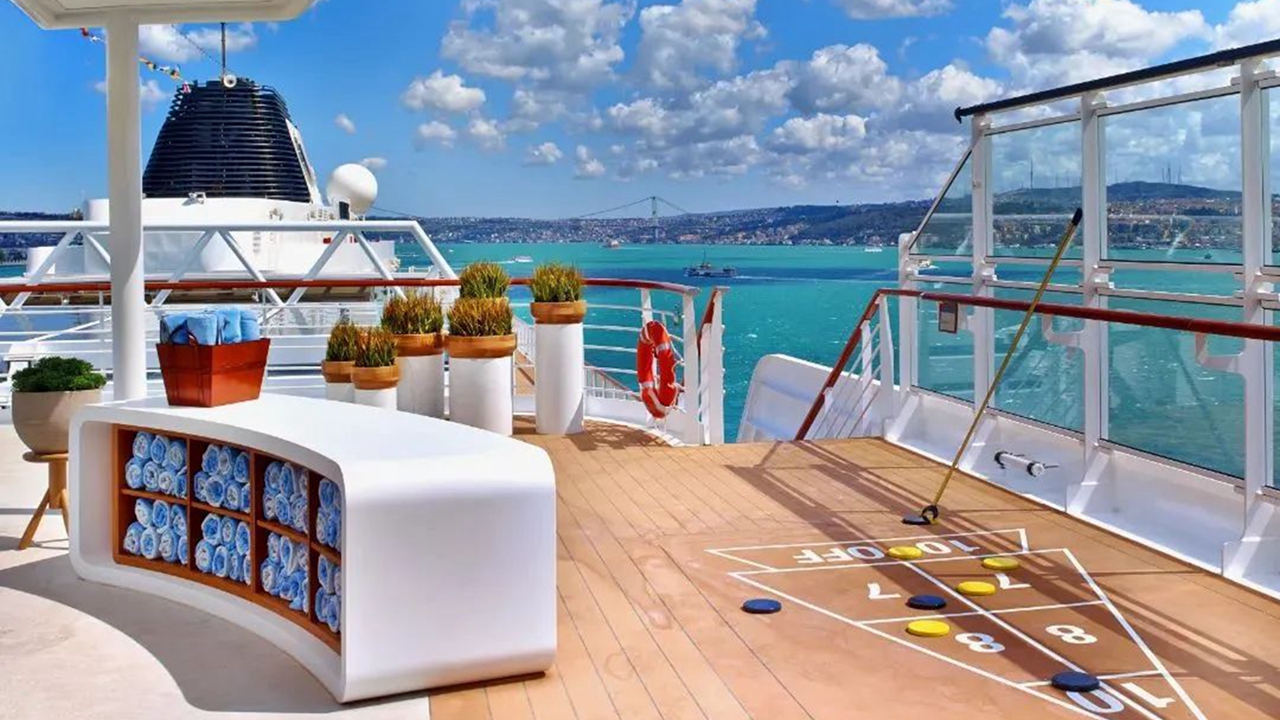 A view from the upper deck of the Zhao Shang Yi Dun cruise ship.

As the first high-end independently Chinese-operated cruise ship, it has a 930-people seating capacity, with spatial details highlighting a Nordic design. It is equipped with seven restaurants and cafes that provide a global cuisine, a Nordic spa, a hairdressing salon, two thermostatic swimming pools, a theater, two cinemas, three boutiques, four bars and a well-equipped fitness center.
Since its operation, the ship has successively opened six coastal routes in China, including Shenzhen-Sanya, Shenzhen-Hailing Island-Sanya, Shenzhen-Xiamen-Shanghai and Xiamen-Zhoushan. In October last year, its Shenzhen-Xiamen-Wenzhou-Zhoushan-Shanghai route was selected as the first pilot cruise boutique route by the Ministry of Transport.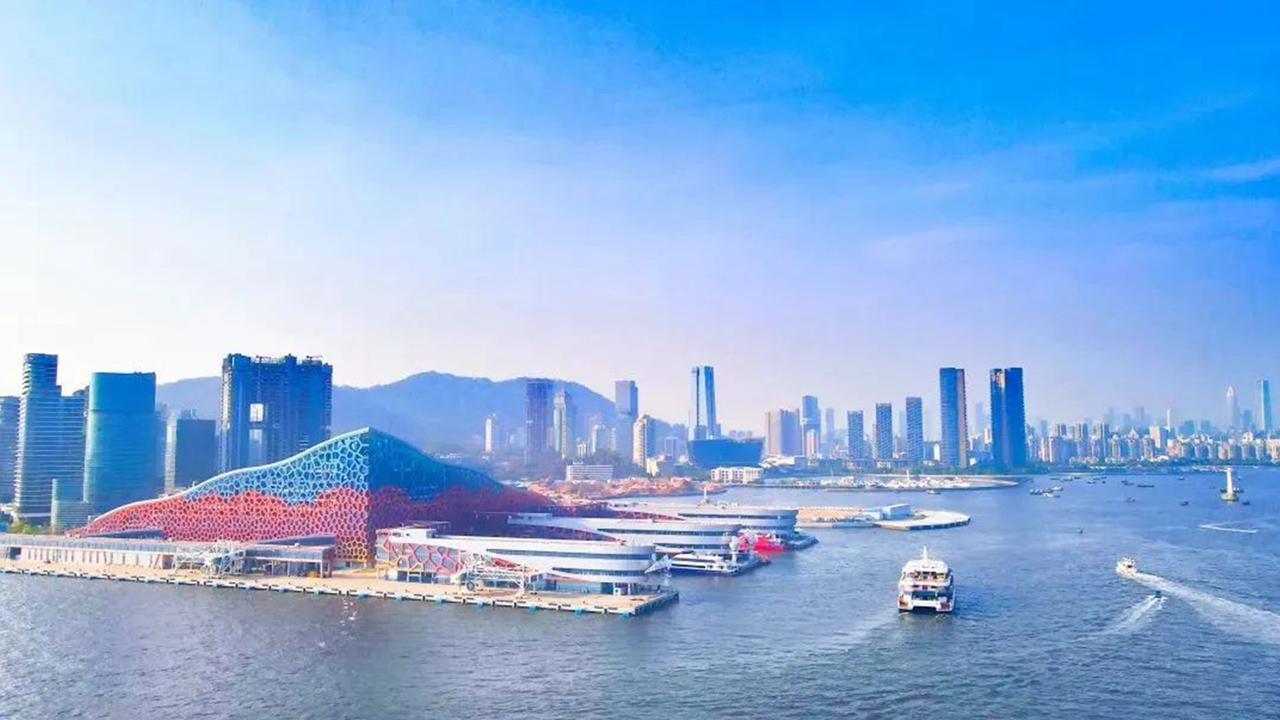 The Shekou Port. File photo

The Shenzhen Maritime Safety Administration issued a certificate of nationality to Zhao Shang Yi Dun, formerly known as Viking Sun, in April 2021, making it the first Chinese-flag luxury cruise ship.
It is the first ship in a joint venture between China Merchants Shekou and Viking Cruises.