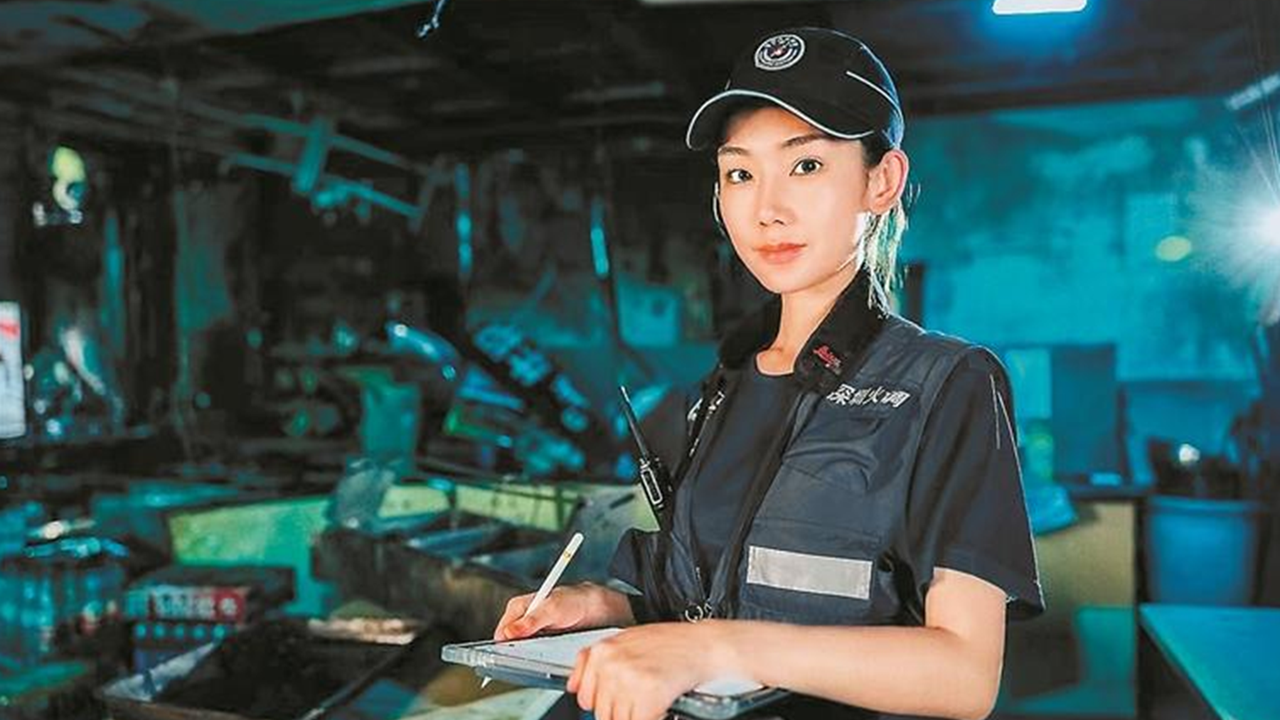 Tian Tian

Tian Tian, a rare female fire investigator, also habitually called a "detective," has been working with a firefighting team in Shenzhen. Their major responsibility is determining the likely causes of fire at the scene, Shenzhen Evening News reported.
Tian joined the city's firefighting rescue team in 2013 after gaining a degree in fire survey. Before becoming a fire investigator, Tian was responsible for the team's logistics work. In 2018, Tian finally became a fire investigator with the Bao'an District firefighting rescue team.
"For me, the opportunity I got in 2018 was an important turning point," Tian said, as she was excited to finally get involved in things that she had learned in school.
However, fire investigation is very complex, as the situation of each fire is different. Tian said she felt clueless where to begin the work when she first arrived at a fire scene.
At the same time, many factories in Bao'an, coupled with a high population density, have made Tian's work even more difficult.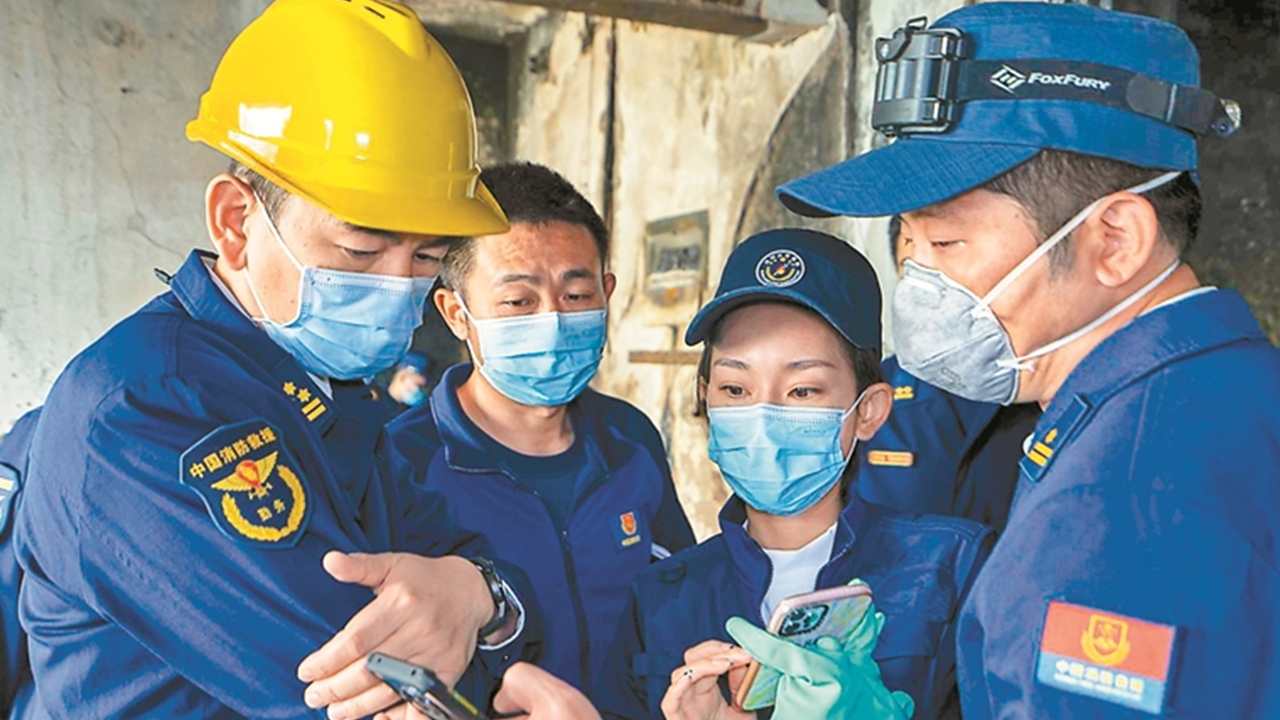 Tian Tian (2nd R) conducts an investigation at a fire scene with her colleagues. Courtesy of Bao'an District firefighting rescue team

Tian recalled that in recent years, the fire protection system has invested a lot in technical investigation, and the fire control work has received unprecedented attention. However, back then, there was a shortage of manpower for fire work. In just three to four months, she investigated dozens of fires.
"One fire investigation carried out in 2021 left a deep impression on me where I learned that after investigation, you may find a complete different results from the initial prediction," Tian said.
In a fire case Tian handled in 2021, three people were trapped at home when the fire occurred. However, the person who called the police failed to get out of the home and unfortunately died.
Tian found the case suspicious since it happened at 9 a.m. Usually, death by fire is unlikely during the early morning hours. With her doubts, Tian launched an investigation.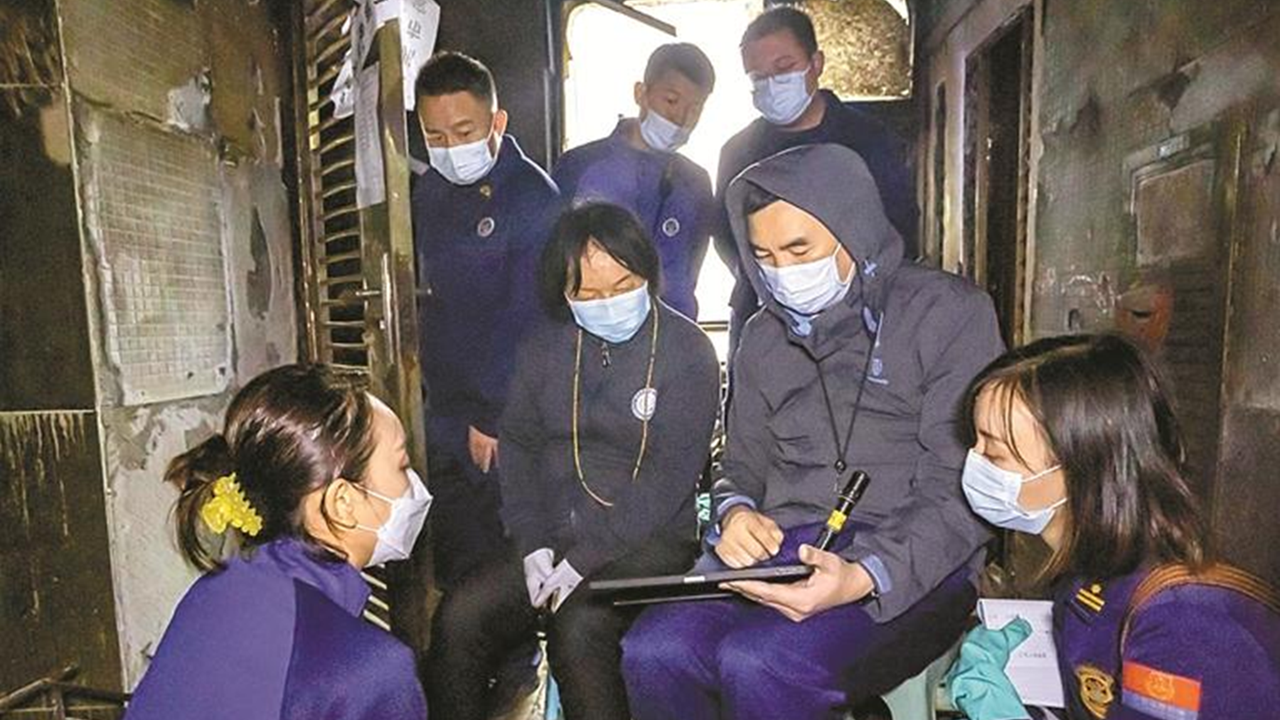 Tian Tian (L) with her colleagues during an investigation at a fire scene.
The team confirmed that the fire started within three minutes, Later, the team turned their attention to two men in the elevator while checking the surveillance footage. At that time, many important clues seemed to indicate that the cause of fire was arson. However, further investigation showed no materials to aid combustion.
As a result, the team continued their investigation. The team eventually noticed that the washing machine at the home's balcony was running when the fire occurred. They finally confirmed that the accident was caused by a gas leak and electric sparks.
Tian helped protect the 26 households affected by the fire and urged related departments to carry out large-scale checks on potential safety hazards in over 2,000 urban villages.
Fire investigation is a science and also a kind of work concerned with the interest of people. So, fire investigators should make fair conclusions, according to Tian.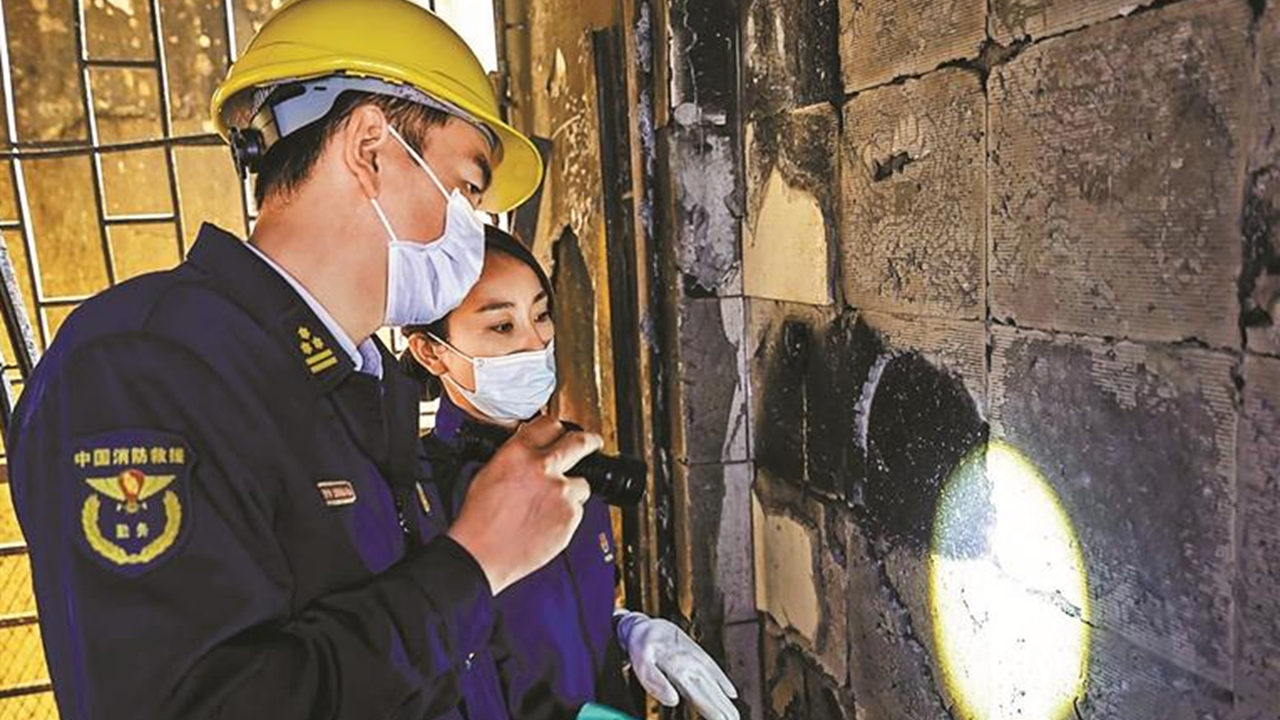 Tian Tian (R) examines traces with a colleague at a fire scene.
"Female investigators are underrepresented in firefighting teams. Sometimes, people intend to think you're not professional enough or cannot endure difficulties. But women have our own advantages such as being more detail oriented and having greater empathy. As a fire investigator, we just need to stick to our work ethic," Tian said.