Metro lines 1, 3, 4 and 5 will extend service by 30 minutes every weekday Friday. The adjustment will be made this Friday.
The operation schedule change is to satisfy passenger demand for consumption at business circles and stimulate the night economy, according to the operator, Shenzhen Metro Group.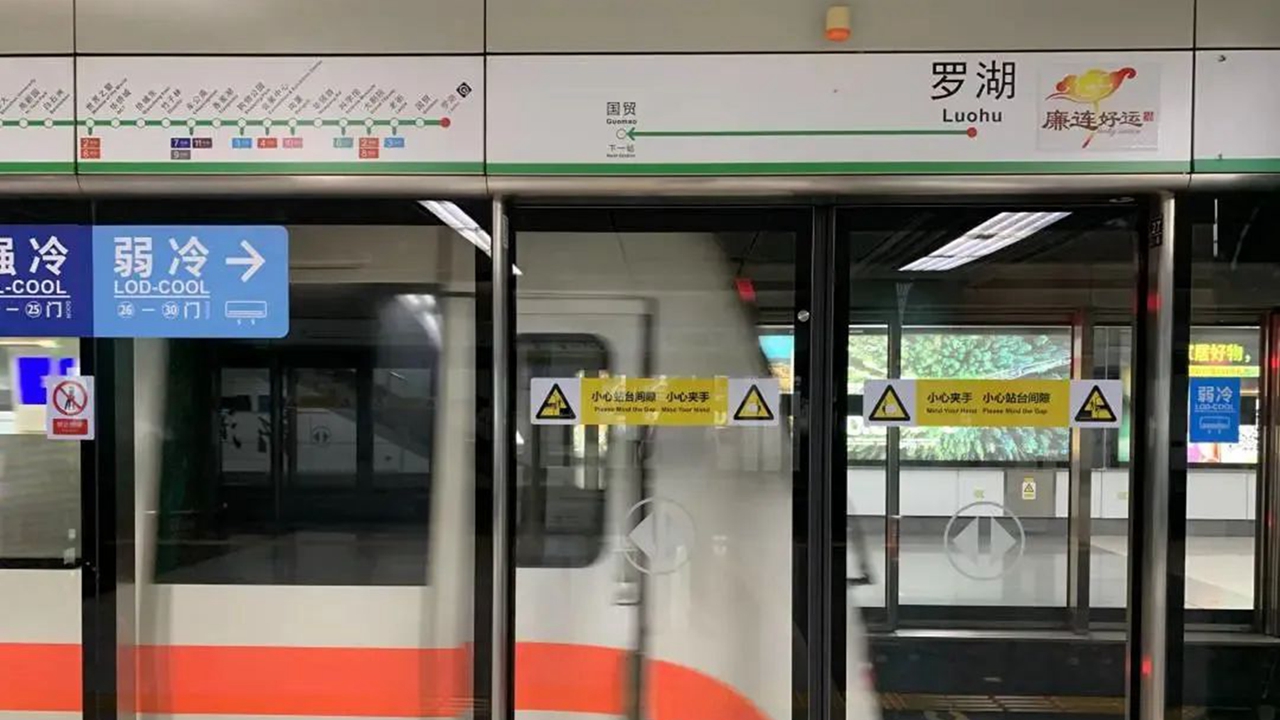 A Metron Line 1 train approaches the platform of Luohu Station. Courtesy of Shenzhen Metro

The final trains for both directions along lines 1 and 3 will depart at 11:30 p.m. and those for Line 5 will run at 11:15 p.m. Based on the new schedule, the original half-way final train schedules will be extended to 12:30 a.m. for lines 1 and 5, and 12:45 a.m. for Line 5.
Line 4 will extend its service to 11:30 p.m. and will add 10 trains. "This is definitely good because Friday night is a perfect time for gatherings, socializing and enjoying night life. It is a time to release pressures during the workday since most people don't need to work Saturday," a resident surnamed Wang said.
The operator reminded passengers that during special occasions when a holiday falls on Friday or Saturday is a workday, it will notify the public about updated arrangements.
The service extension means shortening the maintenance and checks over the trains, tunnels and signal systems, which are generally conducted over the night. The operator said it will assess the effect of the extension service before popularizing it on other lines.