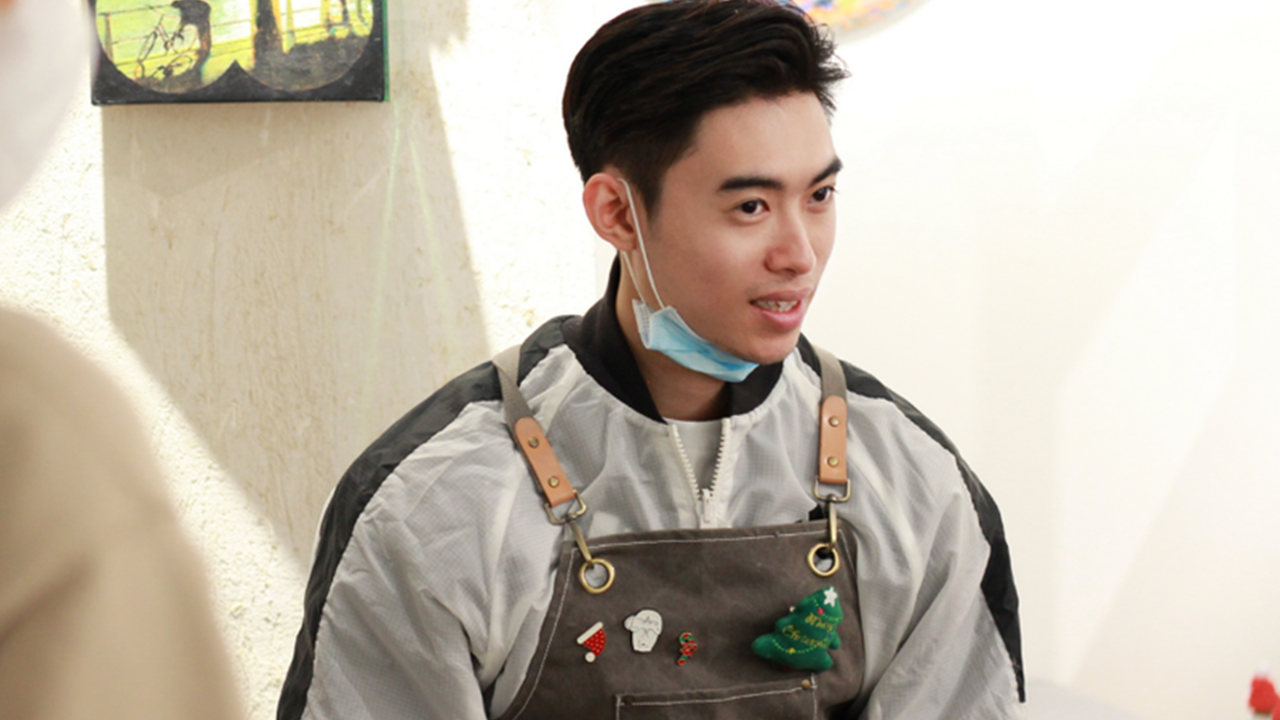 Chen Yao
"Coffee is a lifestyle. I want to work and live healthily and happily," said Chen Yao, a young man in his 30s and a coffee shop owner who had worked as an architect for three years.

Chen became an architect right after he graduated from university. Working overtime and staying up late was pretty common for him. Even though he has loved sports since he was a child, his health began to decline during his three years working as an architect.
After experiencing work-life imbalance for a long time, Chen began to look for new jobs and made the acquaintance of an art gallery manager by accident. The two people clicked right away and decided to open a coffee shop at Dafen Oil Painting Village.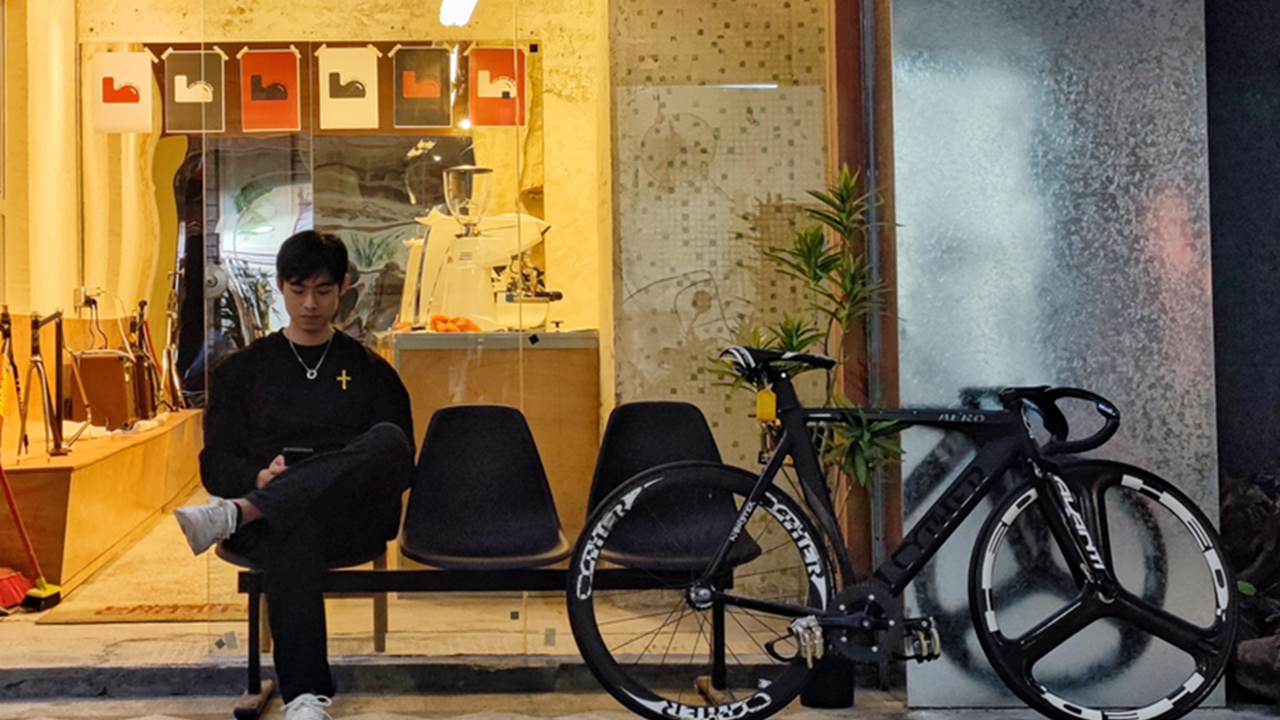 Chen Yao sits outside SPAN.COFFEE. Photos by courtesy of Shenzhen Evening News

His coffee shop, named SPAN.COFFEE, which integrates coffee and exhibitions, has amassed many fans online and become a popular place for exhibition-goers.
Chen has also established a creative design company and set up a 15-square-meter shop in the oil painting village, using coffee as a medium to convey his personal creative ideas. "In a small space, people are closer to each other," he told Shenzhen Evening News.
The entrepreneur has been exploring how to rejuvenate old spaces even after he quit being an architect. He hopes to find a space with local elements, either an old house or an old factory, on which to transform.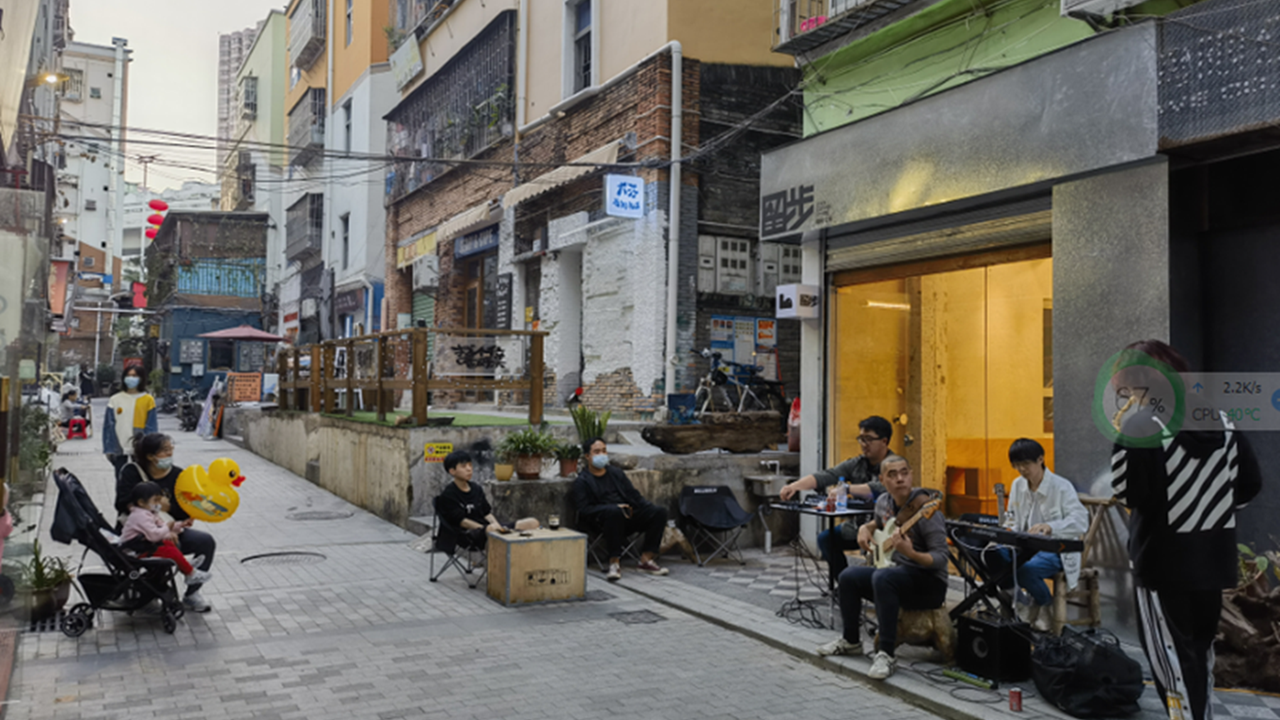 People enjoy their life at Dafen Oil Painting Village.
Walking through the streets of the oil painting village, Chen would occasionally exchange greetings with his neighbors. In his opinion, the village can slow people down and provoke thoughts. "Everyone greets each other. This place has a human touch."
Living in a village, Chen wants to create a space where everyone can really put everything down, think about what they are doing and what they want to do next.
Chen Yao in his coffee shop.

From an architect to an entrepreneur, Chen regards himself as a prudent risk-taker and strives to give all his efforts in everything he does in a certain time period.
"It's never too late to do anything if you want. Just start doing it today. It's better to make mistakes than not doing it at all," Chen said, who firmly believes that a man has infinite possibilities.