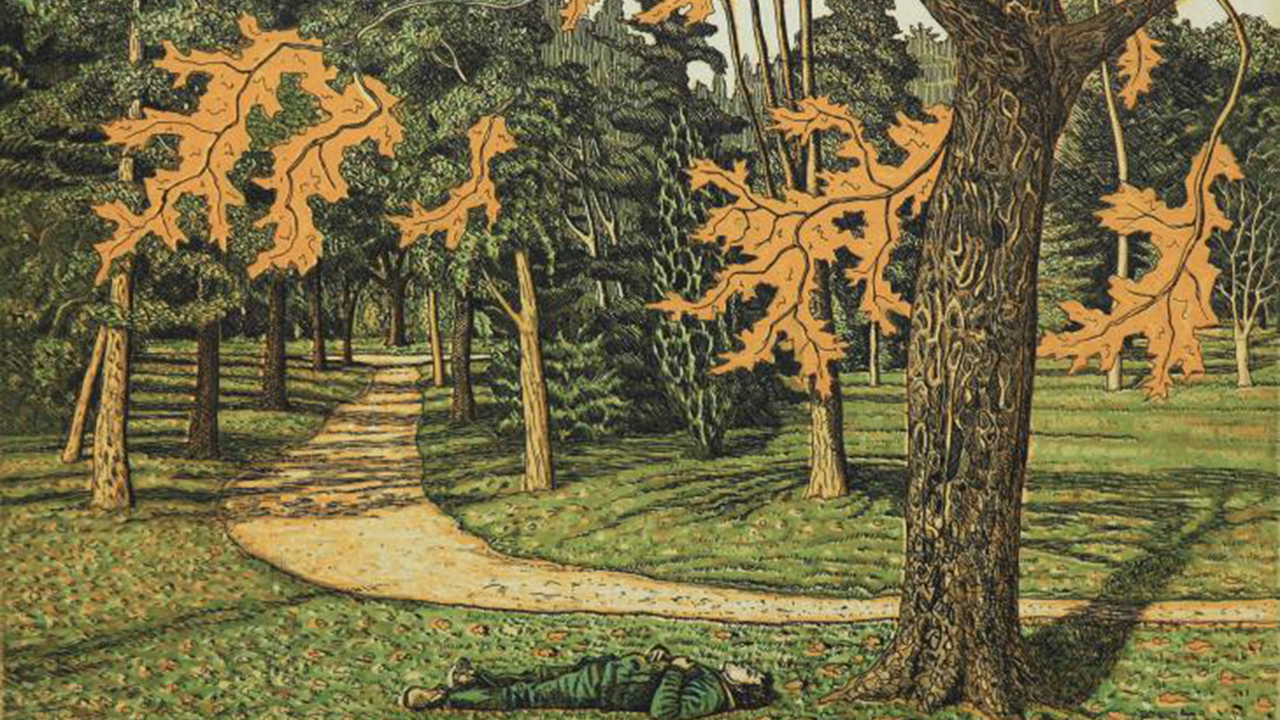 "The Last Leaves of Autumn" (2012) by David Frazer from Australia is on display at the "Vision of Interaction" exhibition. Photos from China Printmaking Museum
'Vision of Interaction'

In the "Vision of Interaction: International Contemporary Printmaking Ecosystem" exhibition, a total of 140 pieces of works by 82 artists from 38 countries and regions are on display. The exhibition offers a glimpse into contemporary printmaking art and serves as a reflection of the international cultural development. Through communicating and interacting with each other, people involved in printmaking art from different countries present the artistic beauty and the creative beauty of printmaking.
Dates: Until May 10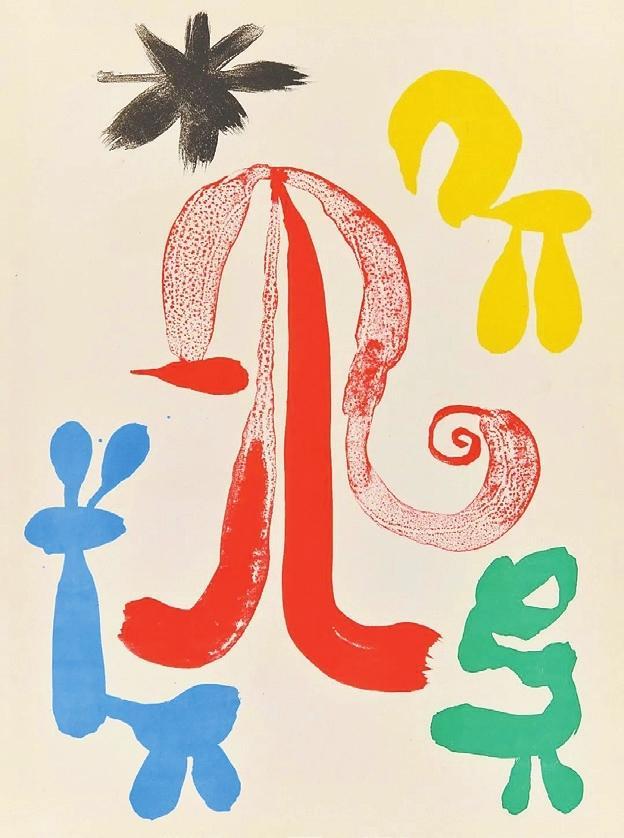 A lithograph from Joan Miró's "Parler Seul" ("Speaking Alone") published in 1950. With Tristan Tzara's poems, the illustrated book includes 72 lithographs. Miró used colorful doodles and shapes to create a free, light-hearted dream world.
'Poetry and Dreams'
The "Poetry and Dreams: Print Exhibition of Joan Miró" exhibition examines the role of poetry in Joan Miró's artworks.
The Spanish painter (1893-1983) combined abstract art with Surrealist fantasy. His mature style evolved from the tension between his fanciful, poetic impulse and his vision of the harshness of modern life. He worked extensively in lithography and produced numerous murals, tapestries and sculptures for public spaces.
Poetry was an important inspiration for Miró, freeing him from the shackles of traditional aesthetics and allowing him to enter the space of imagination. He was deeply influenced by the Parisian literary circle. Apart from painting, Miró also published collections of poems.

By organically combining the points, lines, surfaces and colors, Miró laid out a fantasy world without borders. However, Miro's works were not purely abstract, but rather symbolic representations of the world in his mind. In his collages and paintings,the subtle presence of brush strokes, texture and impressions have been brought to life in an abstract world.
Dates: Until May 15
Hours: 10 a.m.-5 p.m., closed Tuesdays
Booking: WeChat account "GL_PRINTS"
Venue: China Printmaking Museum, Longhua District (中国版画博物馆)
Metro: Line 4 to Niuhu Station (牛湖站), Exit B and then take a taxi