Shenzhen Bao'an International Airport has upgraded its cab waiting area to ensure travelers' comfort while waiting for a cab after their arrival.
The waiting area, with 16 passageways linked to the cab pick-up area, is outside Gate 13 of the Ground Traffic Center. Passengers can take a rest while waiting for the cabs.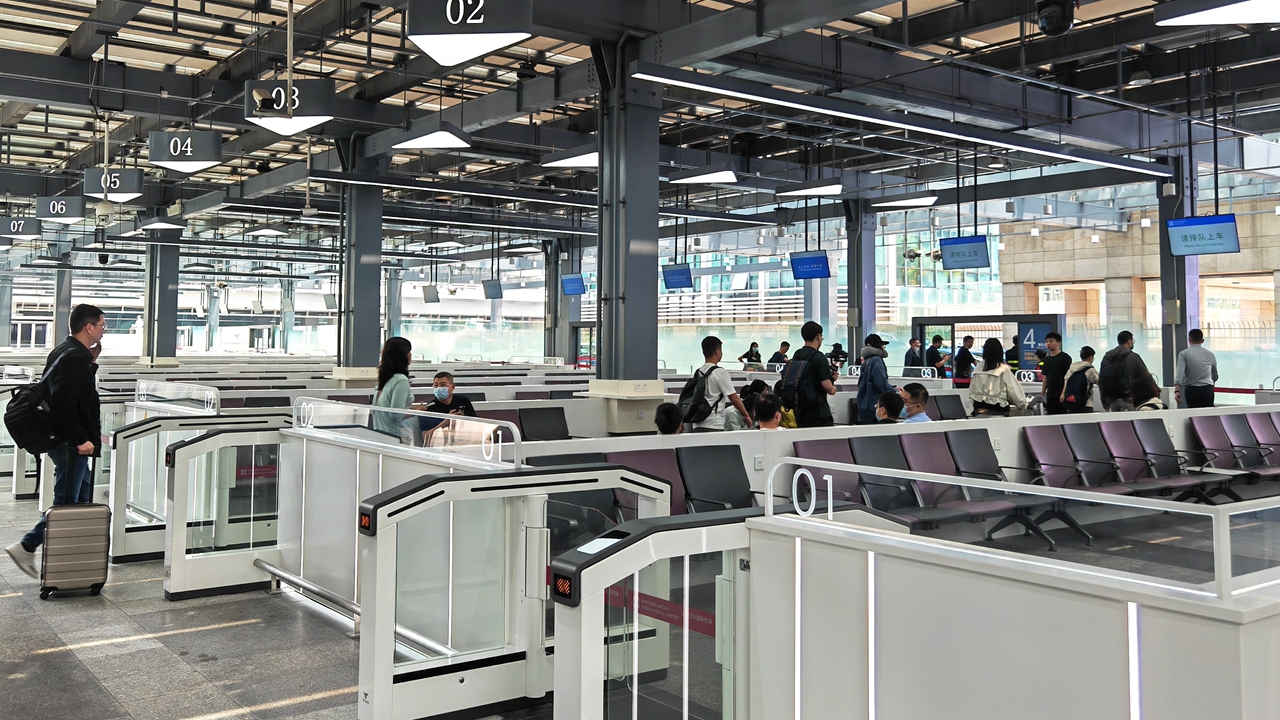 Passengers are seen at the cab waiting area of Shenzhen Bao'an International Airport in a recent photo. Courtesy of Shenzhen Bao'an International Airport

The airport's cab area handles around 8,000 traditional cabs and 12,000 passengers a day. Arriving passengers need to wait 15 minutes, or even 30 minutes during holidays and peak hours. After renovation, the airport divided the waiting area into 16 sections that are equipped with seats, phone chargers and vending machines.
The area's renovation has improved efficiency and reduced stress among travelers while waiting for cabs, especially for night arrivals during peak periods.
Trial results during peak time after the Spring Festival showed that queuing for cabs got shortened to 180 meters from the previous 500 meters, with waiting time shortened by 30%. The average waiting time for cabs is within 15 minutes.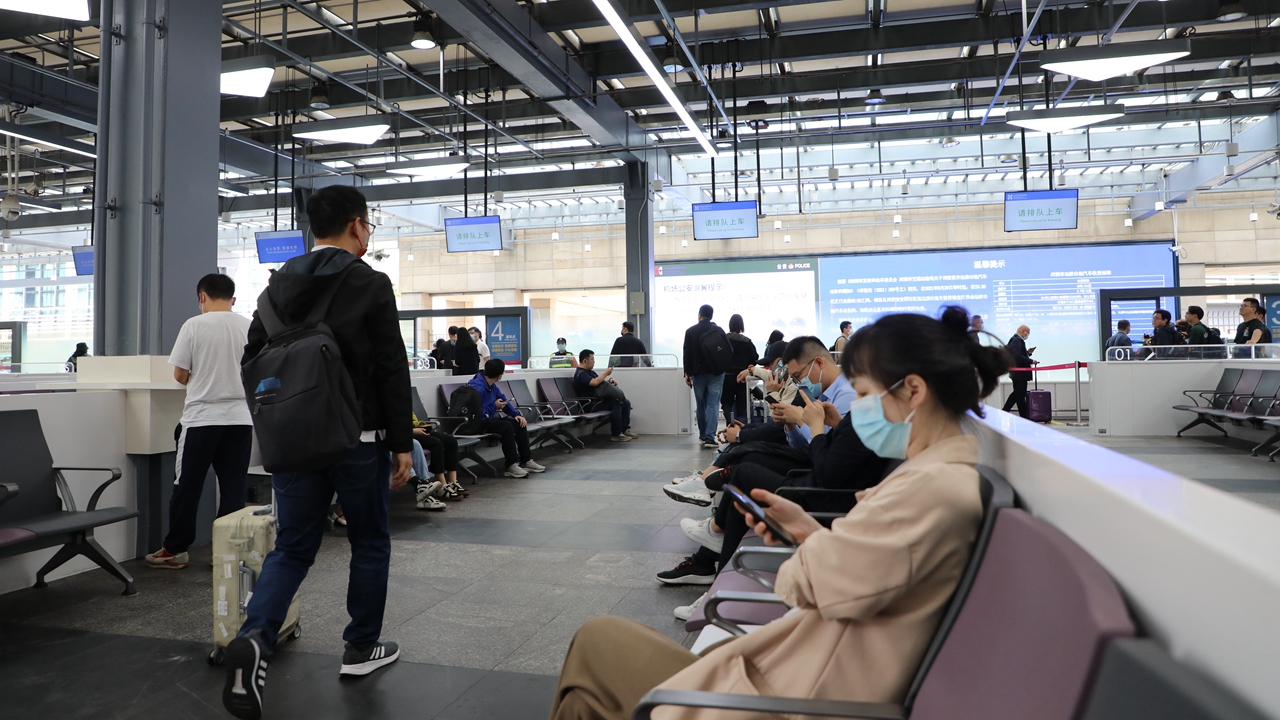 Travelers wait for taxis at the renovated Shenzhen airport cab-waiting area.

Shenzhen airport also applied smart technologies and LCDs at each waiting area passage to improve the flows of both passengers and cab drivers. The pick-up area can handle around 1,800 cabs in an hour.