The city unveiled the key visual identity for the upcoming 2023 Shenzhen Design Week yesterday.
The event, which runs from Thursday to May 6, will be themed "Global Design Shenzhen Momentum," a highly efficient, innovative and flexible art product generated by designers in collaboration with AI.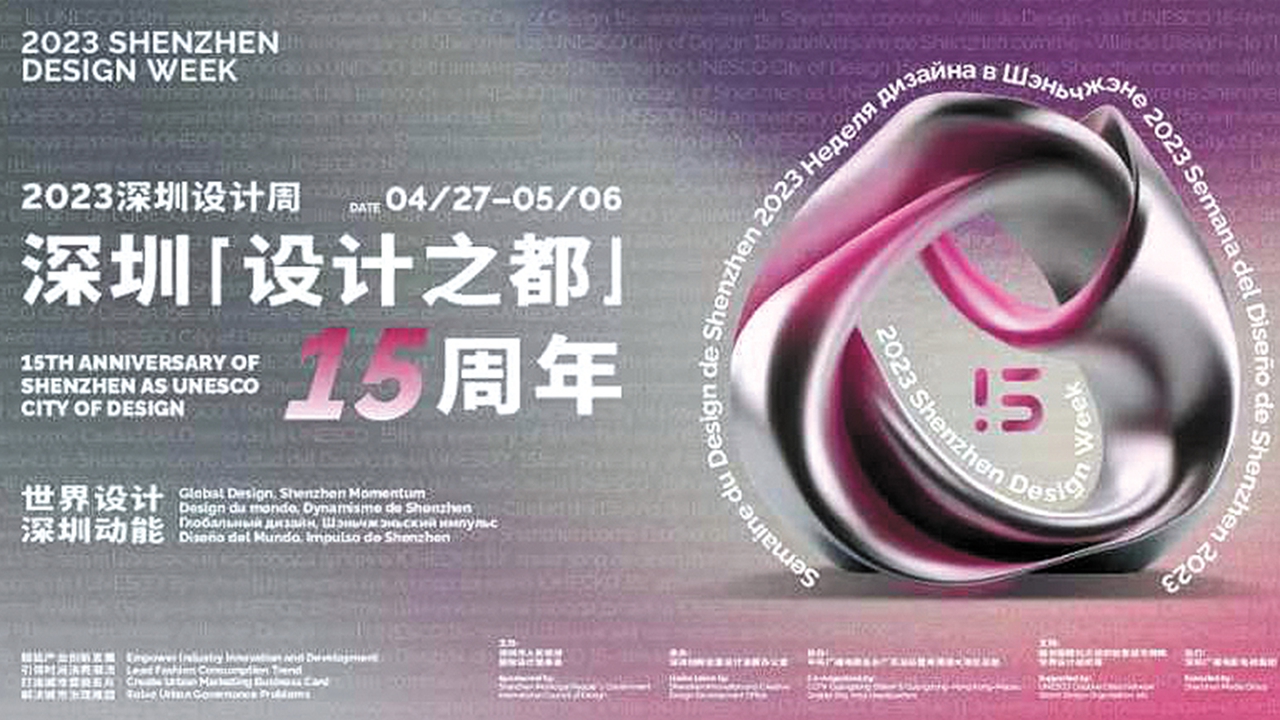 The key visual identity for the 2023 Shenzhen Design Week is seen on a poster. Courtesy of the event's organizers

In line with the city's 15th anniversary as a UNESCO City of Design, the event's key visual identity is a pioneering work that integrates creation, skills and art — an inspiring collaboration that fully manifests Shenzhen's unique characteristics as a city of science and technology, youth and dreams.
The key visual identity's design is composed of an irregular smart pivoting ring, which is a borderless digital model that extends infinitely, symbolizing infinite possibilities and continuous innovation. The ring's purple color represents the color of the city's flower, bougainvillea, signifying passion and perseverance. The infinity ring embodies the city's spirit as a City of Design — exploring the unknown, seeking innovation, technologies and breakthroughs, longing for high-end talents and expecting higher future goals. It also manifests the city's commitment to sustainable development.
A special design is also applied to the Arabic number "15." The exclamation mark with a strong visual impact represents the Arabic number "1," which signifies passion, perseverance and miracles, the event's organizers said. The Arabic number "5," when rotated counterclockwise, means "in" in English, which indicates inclusion, innovation, interaction and integration — the major elements of Shenzhen as a City of Design.