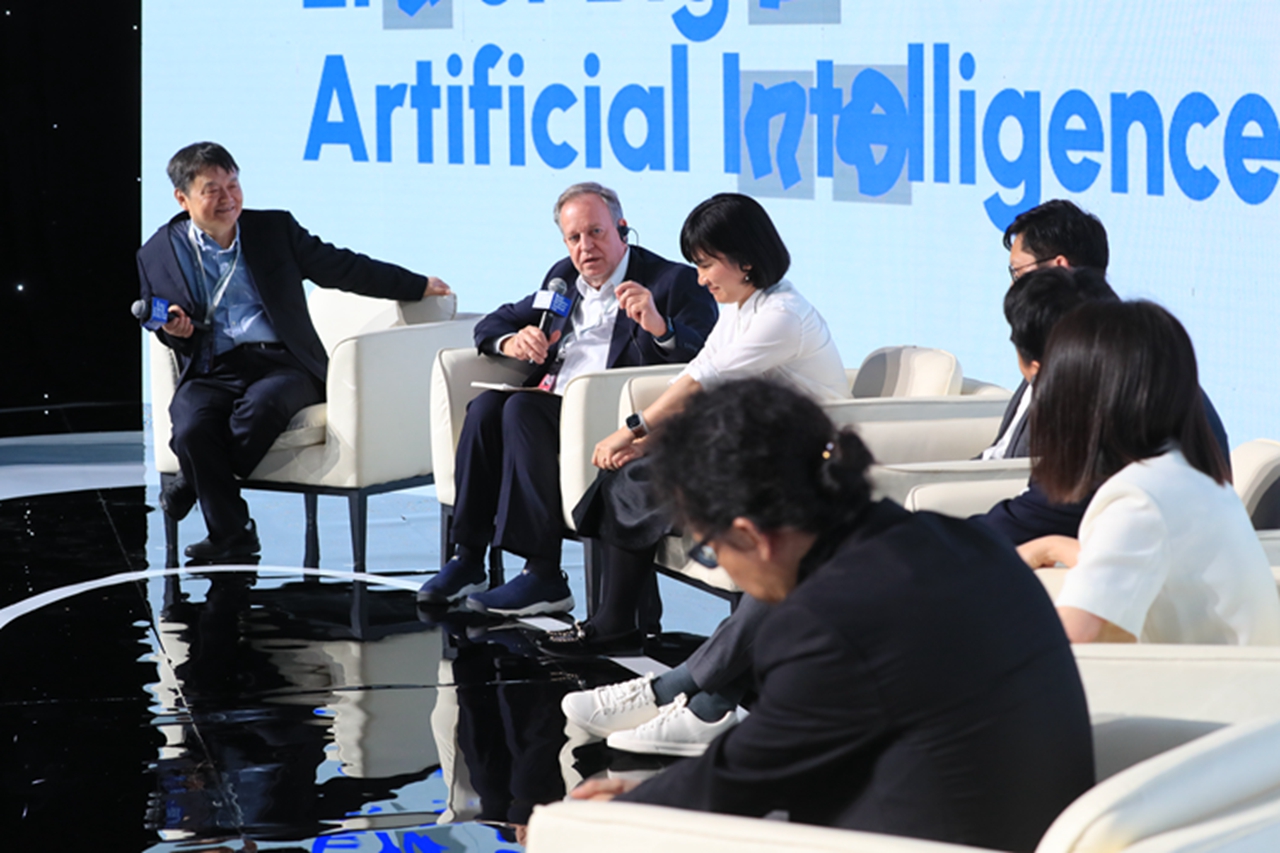 Designers from home and abroad share their opinions on the latest trend of the global design industry at the global designers' conference held in Shenzhen on Thursday afternoon. Photos by Sun Yuchen
The 2023 Shenzhen urban visual epic "Dare to Explore" is premiered at the opening ceremony of Shenzhen Design Week. Using sci-fi techniques and digital visual technology, the film tells a story of facing the vast sea of stars and an unknown world, fearlessly forging ahead and exploring endless possibilities. It also explains and promotes the pioneering spirit, forward thinking and hard work of the city.
A visitor takes photos of an award-winning work during the exhibition of global design works.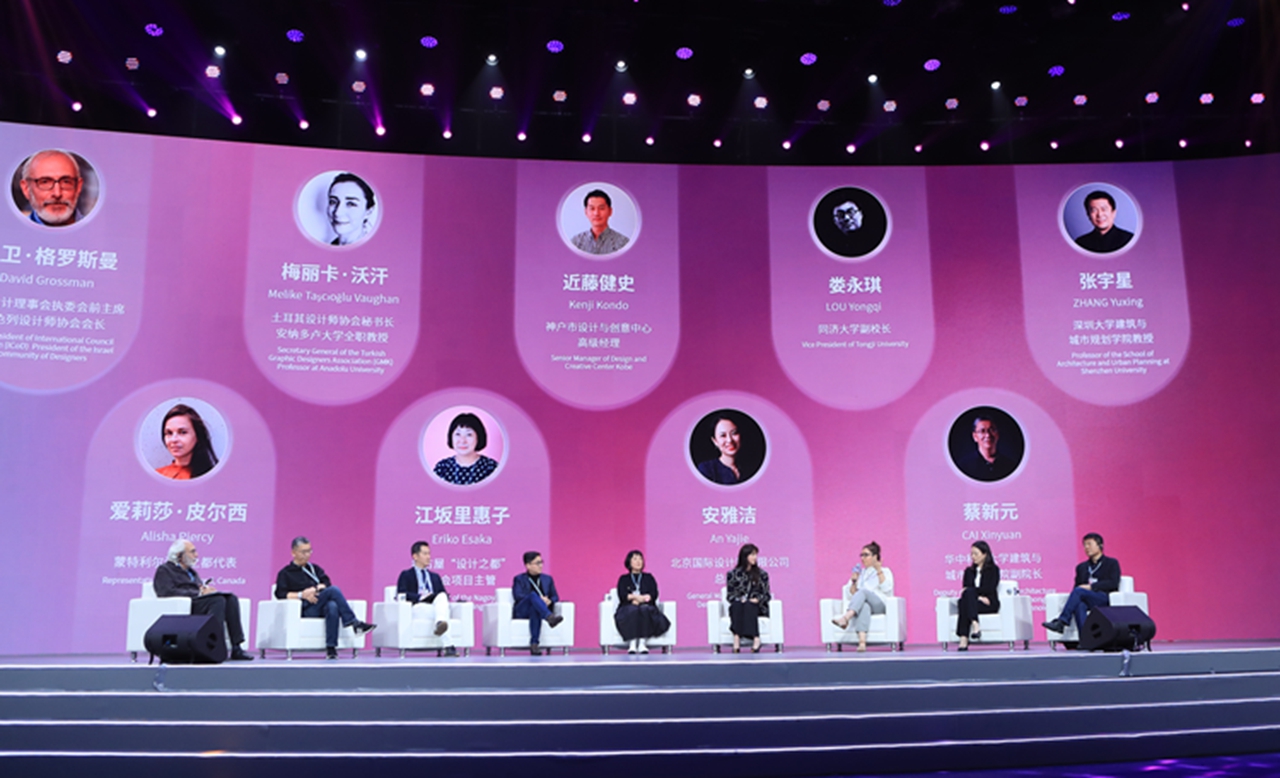 Designers from home and abroad share their opinions at a roundtable discussion.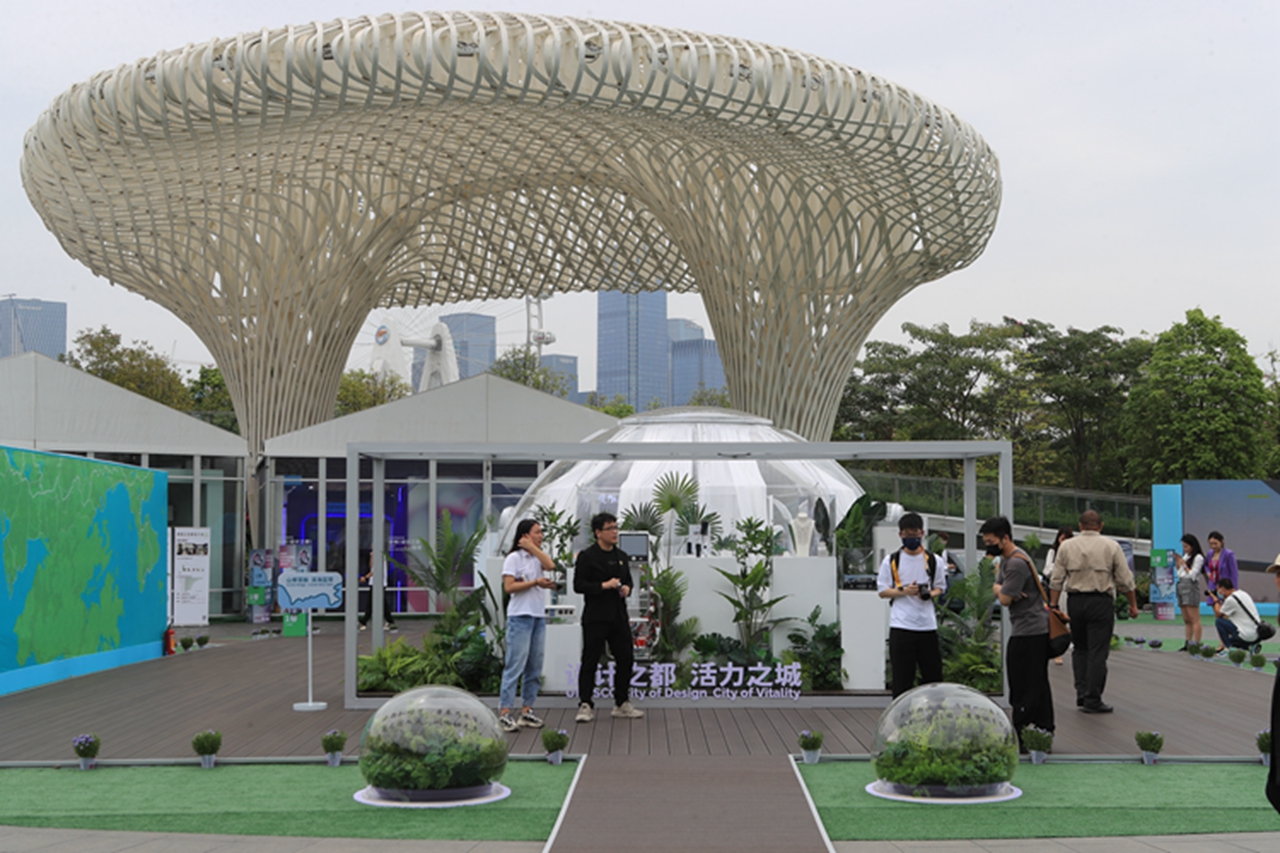 People attend an exhibition showcasing the many aspects of design's impacts on urban life.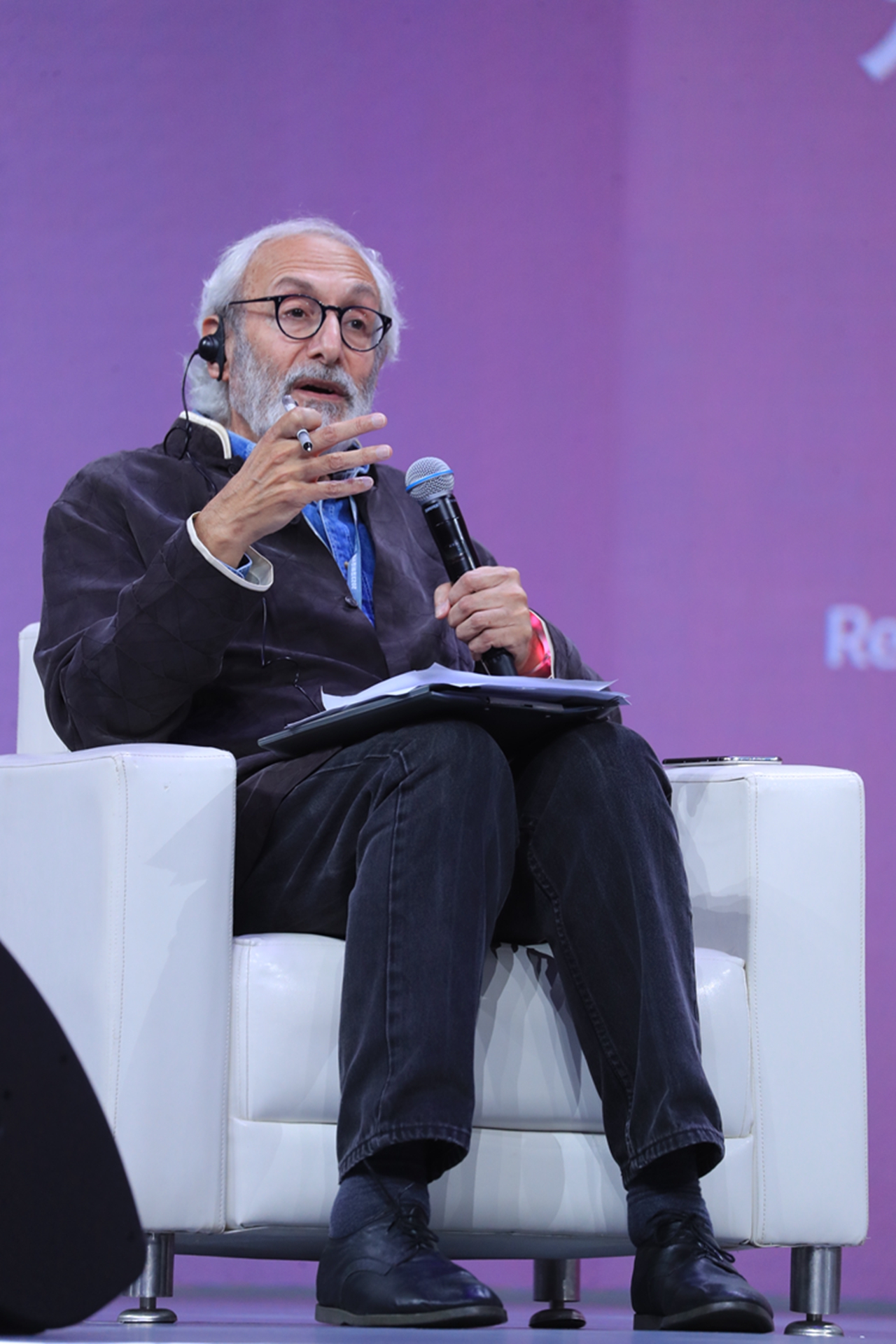 David Grossman, former president of the International Council of Design, talks during a roundtable discussion.