Shenzhen-based tech firms have made a strong showing at the BEYOND Expo 2023 in Macao, joining over 1,000 exhibitors including Fortune Global 500 companies, startups, and unicorn companies that showcase cutting-edge products and solutions.
Ho Iat Seng, chief executive of the Macao Special Administrative Region, Wang Weizhong, governor of Guangdong Province, and Wan Gang, president of the China Association for Science and Technology, gave remarks at the opening ceremony yesterday.
At the Shenzhen Autonomous Driving Intelligent Research Center Enterprise Exhibition Zone, 20 tech companies specializing in autonomous driving and intelligent connected vehicles are displaying their innovative products and state-of-the-art solutions.
"We're here to display our unmanned delivery vehicle and have brought a model to the expo. The vehicle's core technology is sensor fusion, which is fundamental for the vehicle to perceive its environment, make predictions and decisions, and locate itself," said David Chang, founder and CEO of Whale Dynamic.
"What we're doing is delivery service on open roads. We hope our vehicles can be used in point-to-point delivery in Europe and North America, and other developed countries like Japan and South Korea," Chang said.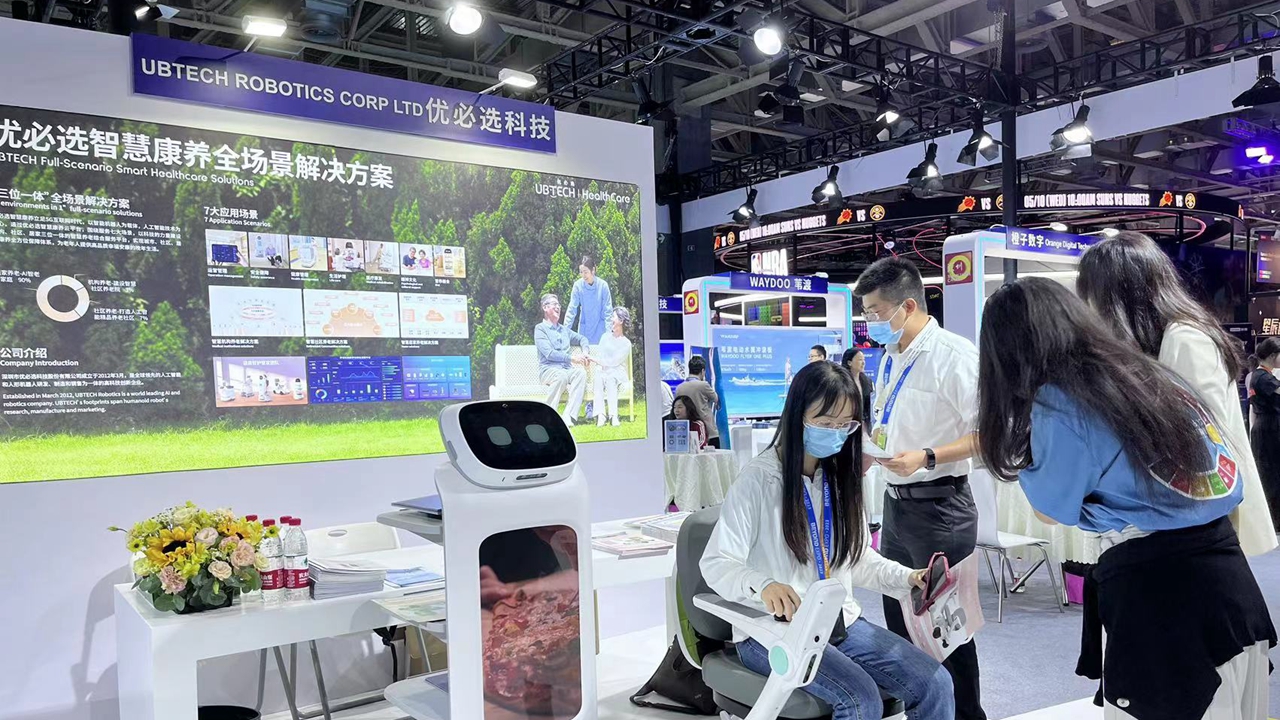 Visitors try PathFynder, a smart wheelchair robot developed by Shenzhen robotics company UBTECH Robotics Corp. Ltd., at the company's pavilion at the expo yesterday. Photos by Zhang Yu

PathFynder, a smart wheelchair robot developed by Shenzhen robotics company UBTECH Robotics Corp. Ltd., has attracted many visitors to experience "barrier-free" traveling mobility service.
"The smart wheelchair robot is able to assist the elderly and people with mobility difficulties to travel long distances, avoid obstacles and regulate speed intelligently, and enable autonomous navigation," said Charnon Fan, a sales director from the company's global sales department.
In addition to the wheelchair robot, the company has also presented a meal-delivery robot that will be launched next month at the expo. "We hope to expand our overseas reach through the expo, and connect with Hong Kong and Macao, as well as Southeast Asian and global clients," Fan said.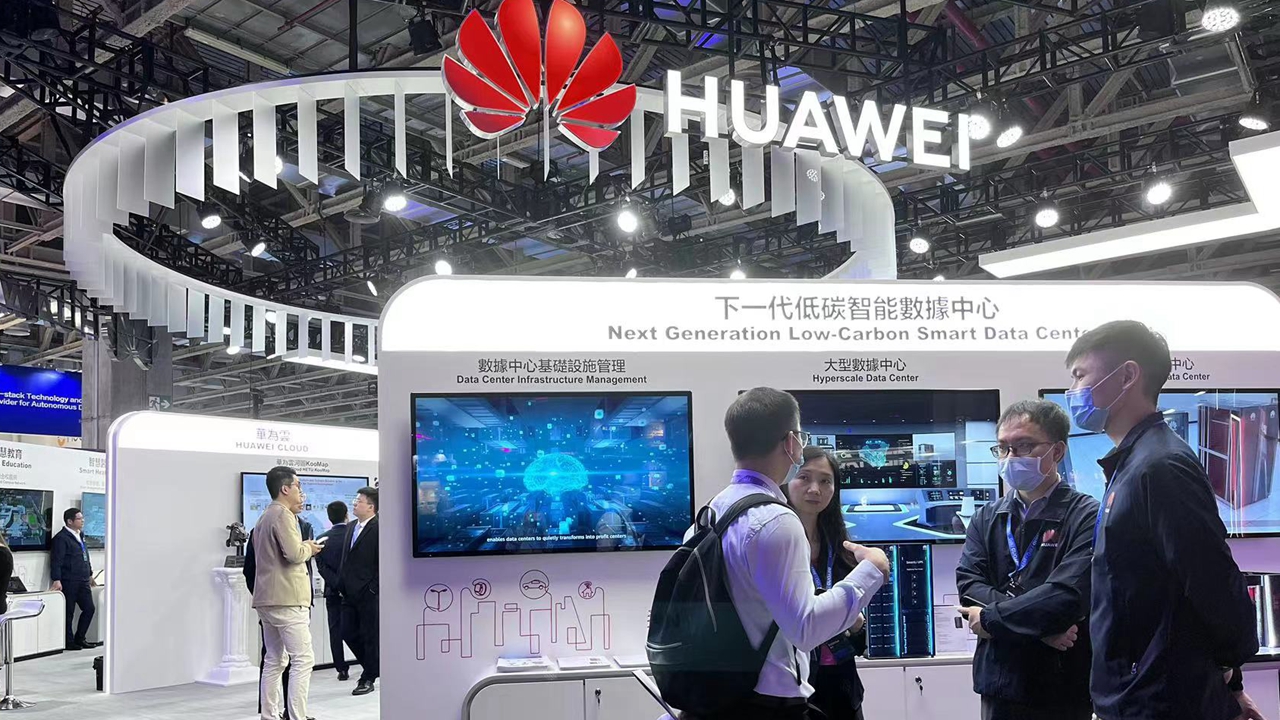 Huawei's pavilion at the expo.

Tech giant Huawei has also arranged various activities at the three-day expo, including the inauguration of a training center in Macao, the signing of a Memorandum of Understanding with the Macao Association of Banks, forums, discussion sessions and lectures, while demonstrating their know-how in the fields of 5G enterprise applications, urban digitization and smart life.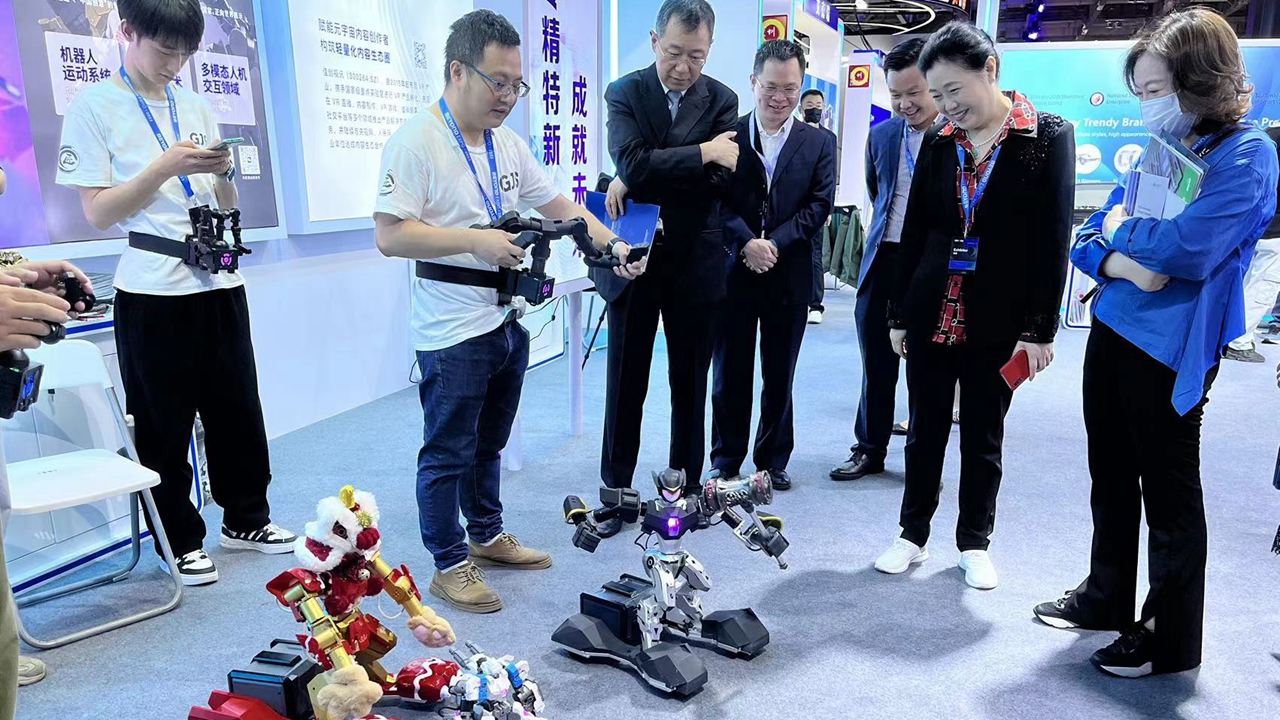 Staffers from Shenzhen GJS Technology Co. Ltd. demonstrate the company's combat robots to visitors at the expo yesterday.

Initiated in 2020, BEYOND Expo was hosted by the Macao Technology General Association. This year's edition is expected to attract over 20,000 tech enthusiasts from around the world.