Liu Zhonghua holds a space watch at FIYTA Watch in Guangming District on April 25. Photos by Xinhua

Liu Zhonghua with FIYTA Watch in Guangming District won the award for his 34 years of patience and perseverance in watch making. He became an apprentice at FIYTA in 1990 when he was 19 years old. "My idea was very simple. I wanted to learn a craft to make a living," Liu said while recalling his youthful years.
Six months after Liu joined the company, FIYTA established a high-end watch group, and he was fortunate enough to join. In 1995, he won the first place in a skills competition organized by the company. From assembling ordinary watches to complicated tourbillon ones, Liu has grown into an adept technician.
On Oct. 15, 2003, astronaut Yang Liwei successfully completed China's first manned space mission wearing a FIYTA space watch. Liu has been a core member in the making of Chinese space watches for 20 years.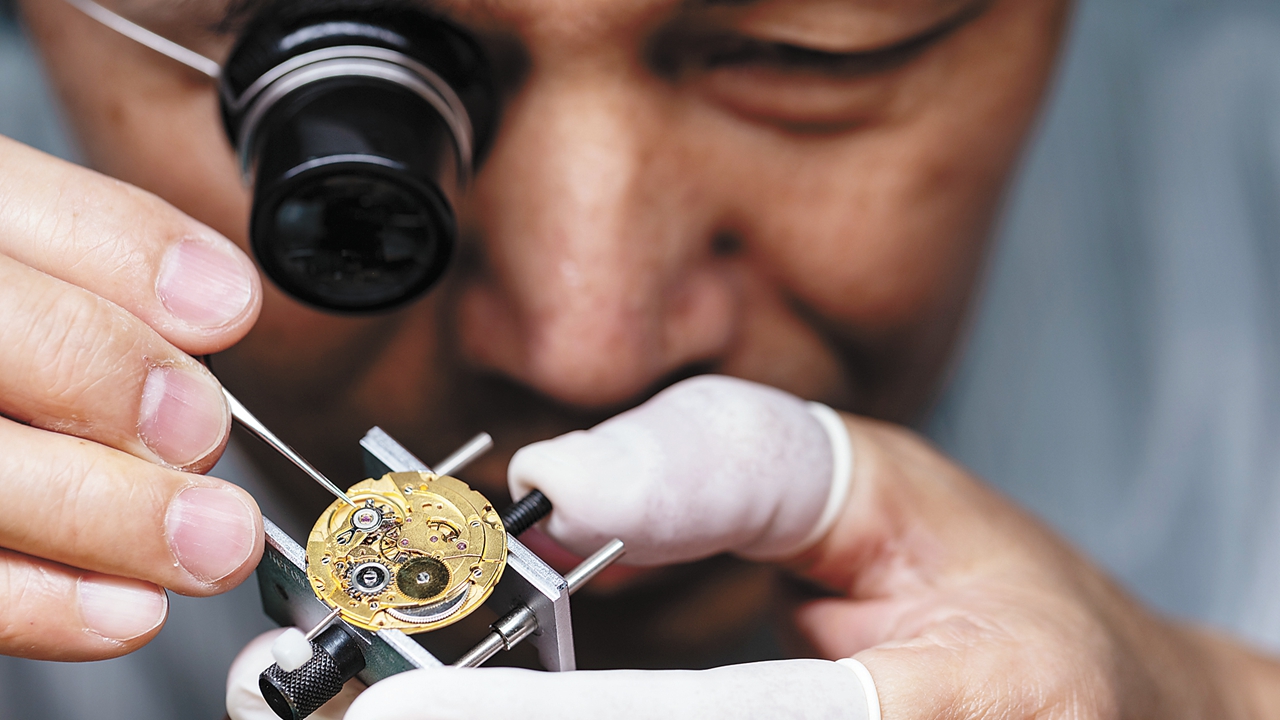 Liu Zhonghua assembles a watch at FIYTA Watch in Guangming District on April 25.

When astronauts take spacewalks, their watches need to withstand the harsh environment of ultra-low temperatures of minus 80 degrees Celsius and strong magnetic fields. Liu revealed that he and his team have tested it hundreds of times just to develop suitable lubricants.
Liu has also been entitled to such honors as an excellent artisan by Shenzhen Federation of Trade Unions in 2016, and the city's model worker in 2017.
Guangming District is an important base for timepiece making, not only in Shenzhen, but also in China and the world. At present, the three major bases with the production capacity of micro precision technology for clocks and watches globally are Switzerland, Japan and China. Chinese watch production accounts for 80% of global production, while Shenzhen watch production accounts for 53% of Chinese watch production and 42% of global watch production.
Starting from 2002, Shenzhen began the construction of the Time Valley in Guangming, with an overall planned area of 1.14 million square meters. Six of the top 10 watch enterprises selected by the China National Light Industry Council have settled at the valley.