Locals were treated to a series of events on International Museum Day, which fell on Thursday, at various museums and cultural organizations across the city. Under the theme of "Museums, Sustainability and Well-being," this year's International Museum Day saw diverse activities organized for the city's ever-growing number of museum lovers.
On Thursday morning, visitors queued at the service counter of Shenzhen Museum to collect the International Museum Day seal as their cultural imprints after admiring the beauty of artifacts, wonder of natural life and diversity of Chinese culture at the museum's new and ongoing exhibitions.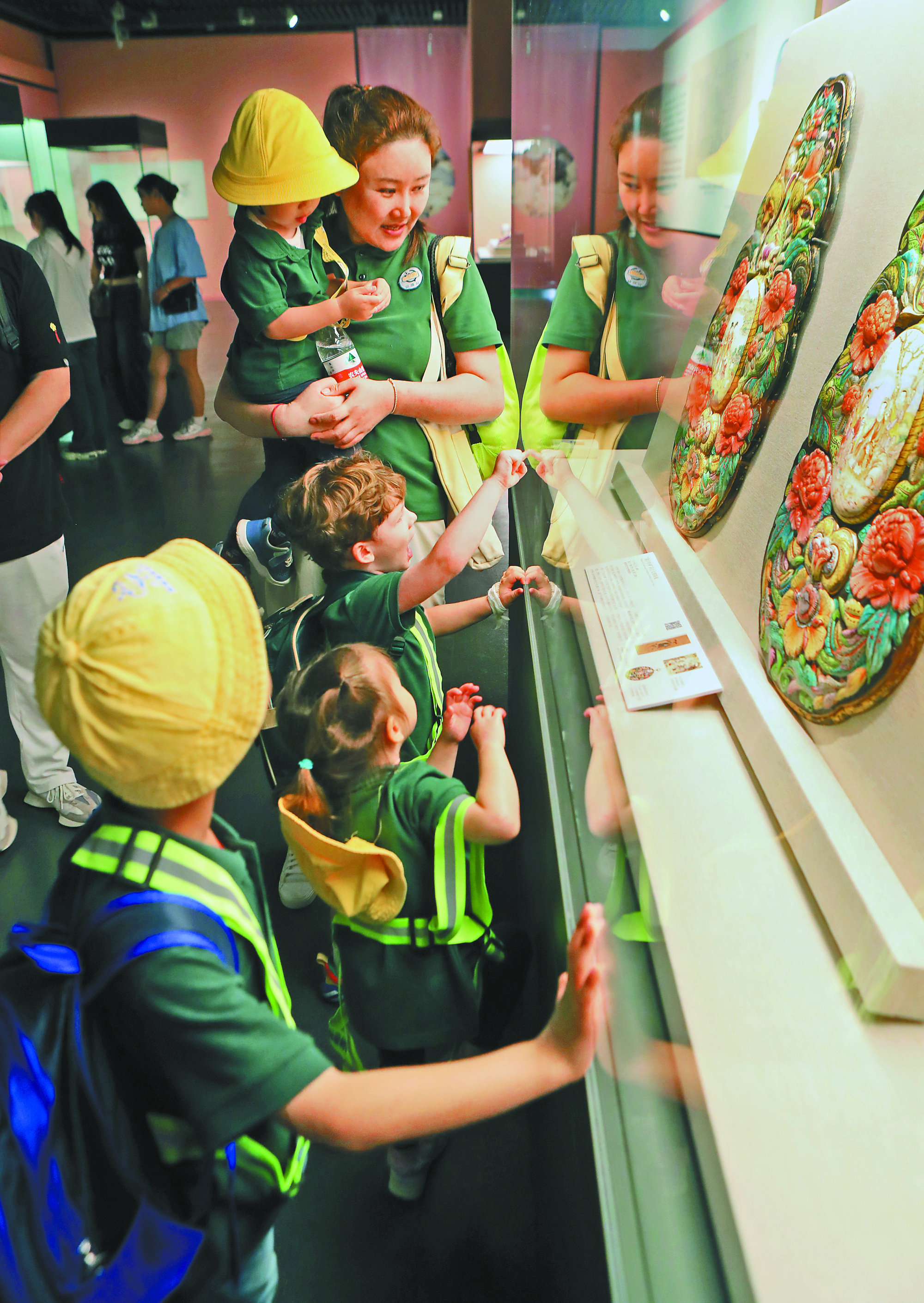 A teacher with Betama International Monterssori Kindergarten and some of her students visit Shenzhen Museum on Thursday, International Museum Day. Photos by Sun Yuchen

Two new exhibitions, featuring 258 Guangdong enamel artifacts crafted during the Qing Dynasty (1644-1911) and more than 100 fossil specimens of Jehol Biota creatures, opened at the museum's history and folk culture division. An exhibition of modern cultural and creative products also opened at the museum's ancient art division.
Local intangible cultural heritage inheritors performed Hakka hill songs, Chen's tai chi, Xin's acrobatics, and Cantonese opera, and talked with the audience about the cultural significance behind these heritages at the museum's history and folk culture division. The museum's opening hours Thursday were also extended to 9 p.m. to welcome art lovers.
Residents look at exhibits at Shenzhen Museum yesterday.

Nanshan Museum, which is dedicated to the preservation and celebration of the Nanshan history and culture, is marking the 450th anniversary of the founding of Xin'an County, which covered today's Shenzhen and Hong Kong. This Saturday afternoon, a celebration event and performances will be staged at Nantou Ancient Town.
Museums are archives of our past and have a profound impact on both our present and future. Also on Thursday, Shenzhen Museum signed cooperation agreements with the High School Affiliated to SUSTech, Nanshan Chinese International College and Liyuan Foreign Language Primary School (Shiling), planning to carry out activities for students.
HQB Museum, located in Huaqiangbei, which focuses on the history and development of electronics manufacturing in the city, held a lecture on environmental protection at Huanggang Primary School to echo its current plastic reduction-themed exhibition.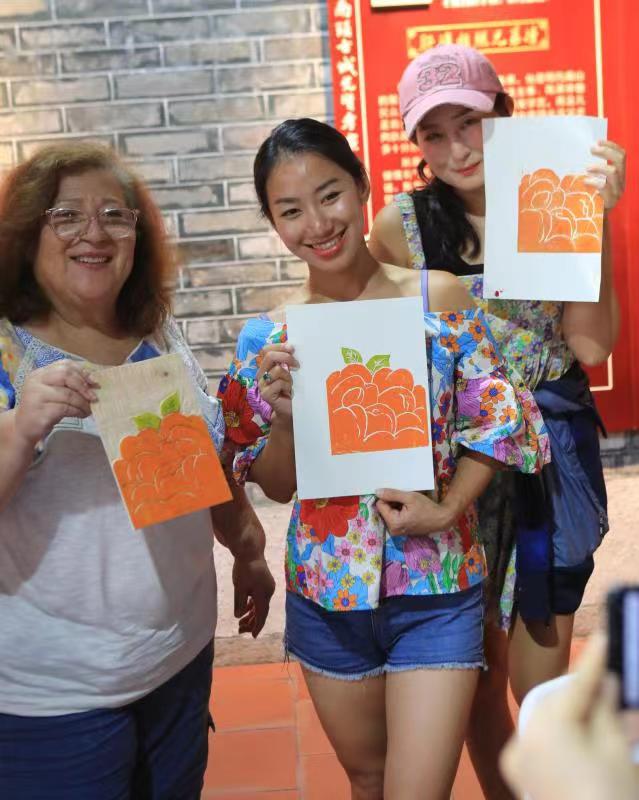 Expats show their works during an event on learning woodcut printmaking techniques at Nantou Ancient Town in Nanshan District yesterday, International Museum Day.

City of museums
Statistics show there are 61 registered museums in Shenzhen, all open to the public free of admission. According to the city's 14th Five-Year Plan (2021-2025), five grand and comprehensive State-owned museums will be built.
In 2022, museums across Shenzhen received over 3.6 million visits and held more than 1,100 public educational activities and 300 exhibitions, including the popular Sanxingdui relic exhibition at Shenzhen Museum and the Egyptian gold mummy exhibition at Nanshan Museum.
In addition to large museums, which feature a vast collection of artifacts, Shenzhen also boasts numerous smaller, niche museums that explore specific aspects of culture and history, offering visitors a wealth of insights into this vibrant and dynamic city.
The City Sound Museum founded by Li Yang is collaborating with SUSTech School of Design to hold a sound installation exhibition from May 20 through June 20 at the Swan Castle residential community in Nanshan District. Li, who used to be a radio host, has collected over 30,000 sound clips recorded around Shenzhen.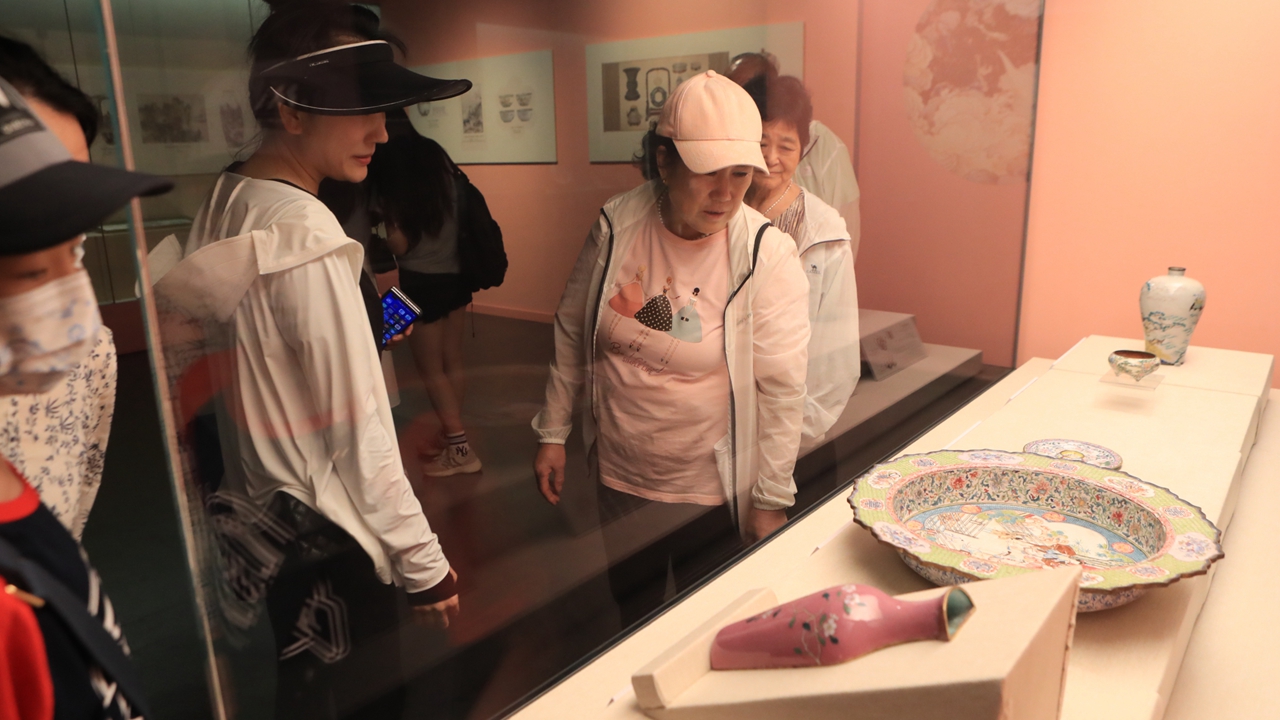 Residents visit Shenzhen Museum yesterday.

Helping shape
urban culture
"The development of museums and art museums in a city is a reflection of the city's culture. They play a very important role in shaping a city's cultural identity because they are the gathering places of a city's cultural heritage and undertake the mission of cultural construction," Shenzhen Special Zone Daily quoted Chen Junyu, deputy director of Guan Shan-yue Art Museum, as saying. "The number and quality of museums are important indicators of a city's comprehensive strength. We need to consider how to showcase the cultural characteristics of Shenzhen through museums and cultural institutions," he added.
"This year's International Museum Day's theme is 'Museums, Sustainability and Well-being.' I think the relationship between museums and well-being is essentially the relationship between relics, artworks and life. Museums and art museums provide public cultural services to citizens, allowing them to appreciate the beauty of art through high-quality exhibitions, guided tours and public education, thus innovating urban culture," said Wang Ziran, deputy director of Shenzhen Art Museum.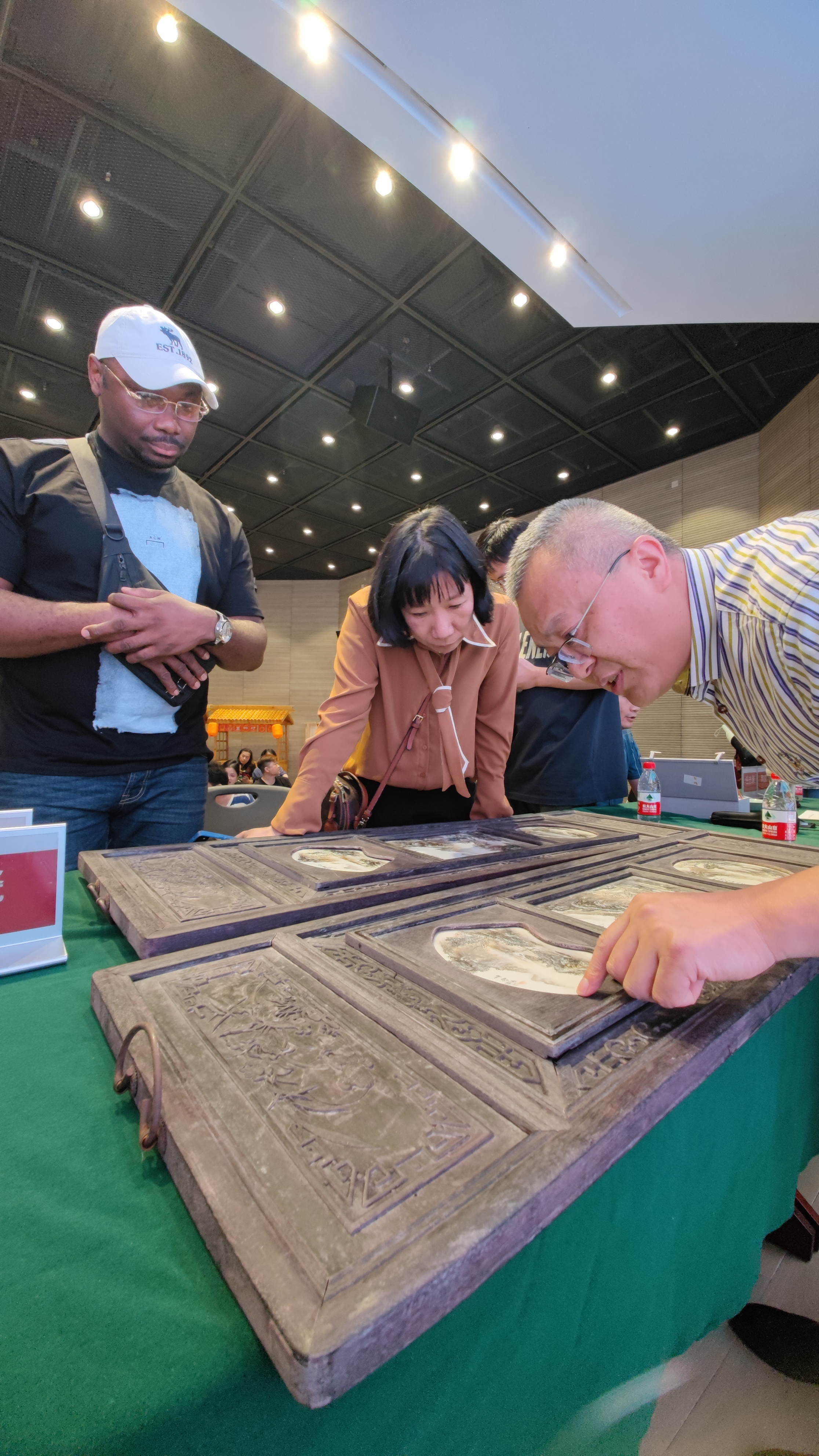 Residents join cultural relics appreciation activity held by Shenzhen Museum yesterday.