"The Inquiry of Noise" Urban Sound Installation Exhibition is being held at the Shenzhen City Sound Museum, Nanshan District through June 20, seeking to raise public awareness and understanding of urban environmental issues through an auditory approach.
On Friday, over 60 guests from Shenzhen's design, culture and art communities attended an opening ceremony and the exhibition preview, which were engaged in lively discussions.
Xu Qiushi, assistant professor at the School of Design of the Southern University of Science and Technology (SUSTech), and Li Yang, curator of the Shenzhen City Sound Museum, co-curated the exhibition, with sound artist Shen Piji serving as art advisor.
"As a new environmental issue produced by human beings in industrial society, noise is causing great damage to ecology, animals, plants, and both human physical and mental health. Let's inquire into the noise while listening to it," Xu wrote in his foreword for the exhibition.
The exhibition features students' works from Xu's "Sound and Senses" design studio course at SUSTech's School of Design. The junior students applied their knowledge of physics, chemistry, and electronic engineering to create sound installations that address a variety of urban environmental problems, including waste, urban noise, light pollution and overconsumption.
Additionally, six sound installation pieces by Shenzhen-based sound artists are incorporated into the exhibition, presenting a more diverse and profound perspective on urban challenges and conveying the artists' focus and appeal.
By introducing urban concerns, cross-generational and cross-disciplinary design, the exhibition acts as a social classroom to cultivate people's sense of social responsibility and awareness of designing for the real world.
It provides a one-of-a-kind auditory experience that challenges conventional visual perceptions, while generating public consciousness toward environmental issues.
Dates: Until June 20
Venue: Shenzhen City Sound Museum, near Gate 2 of Swan Castle, Nanshan District (天鹅堡2号门附近深圳城市声音博物馆)
Metro: Line 2 to Qiaocheng North Station (侨城北站), Exit B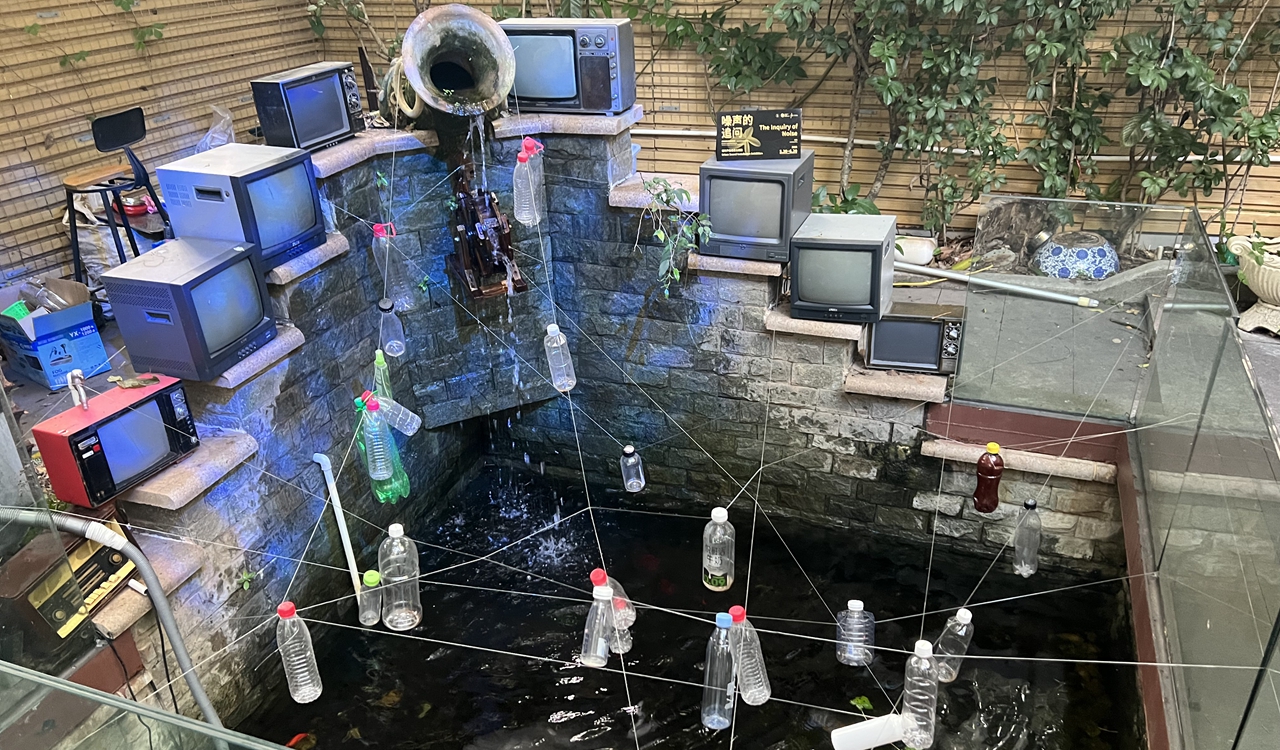 "Envy Freedom" created by SUSTech student Zhang Chenghao is on display at "The Inquiry of Noise" in Nanshan District. Photos by Lin Songtao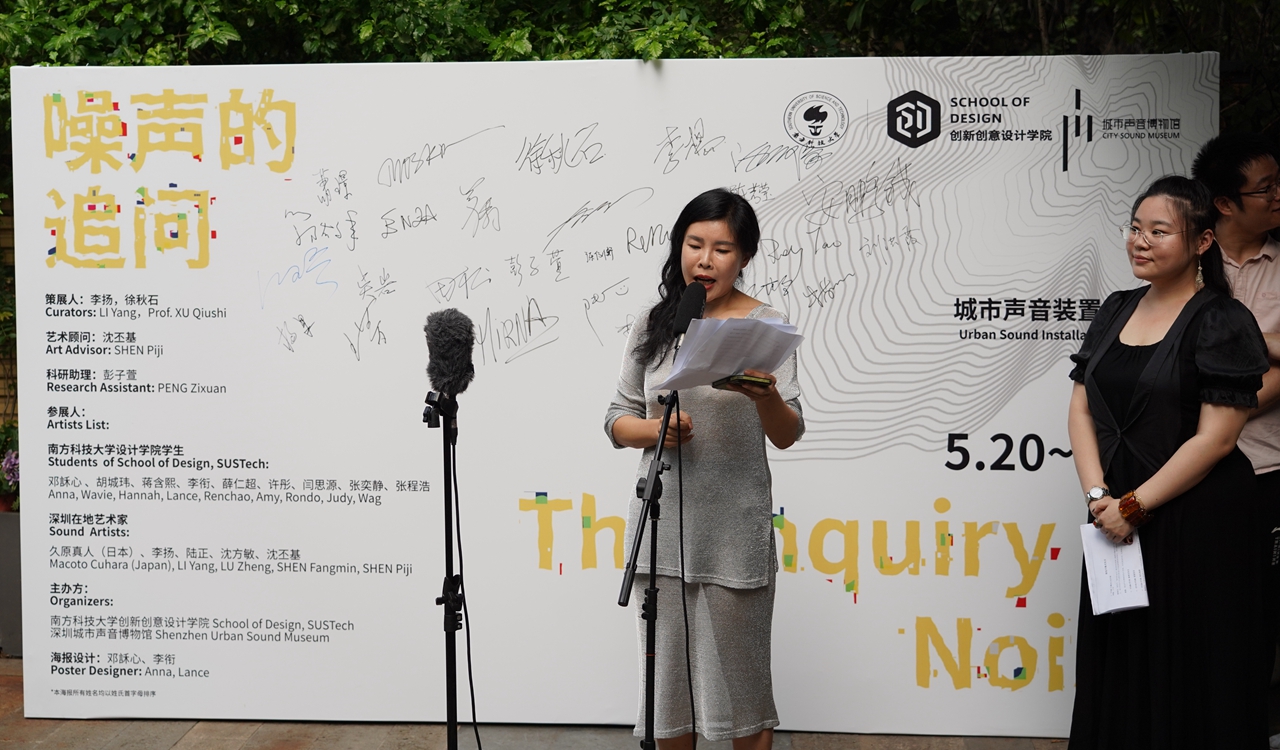 Li Yang, curator of the Shenzhen City Sound Museum, speaks at the opening ceremony of "The Inquiry of Noise" on Friday.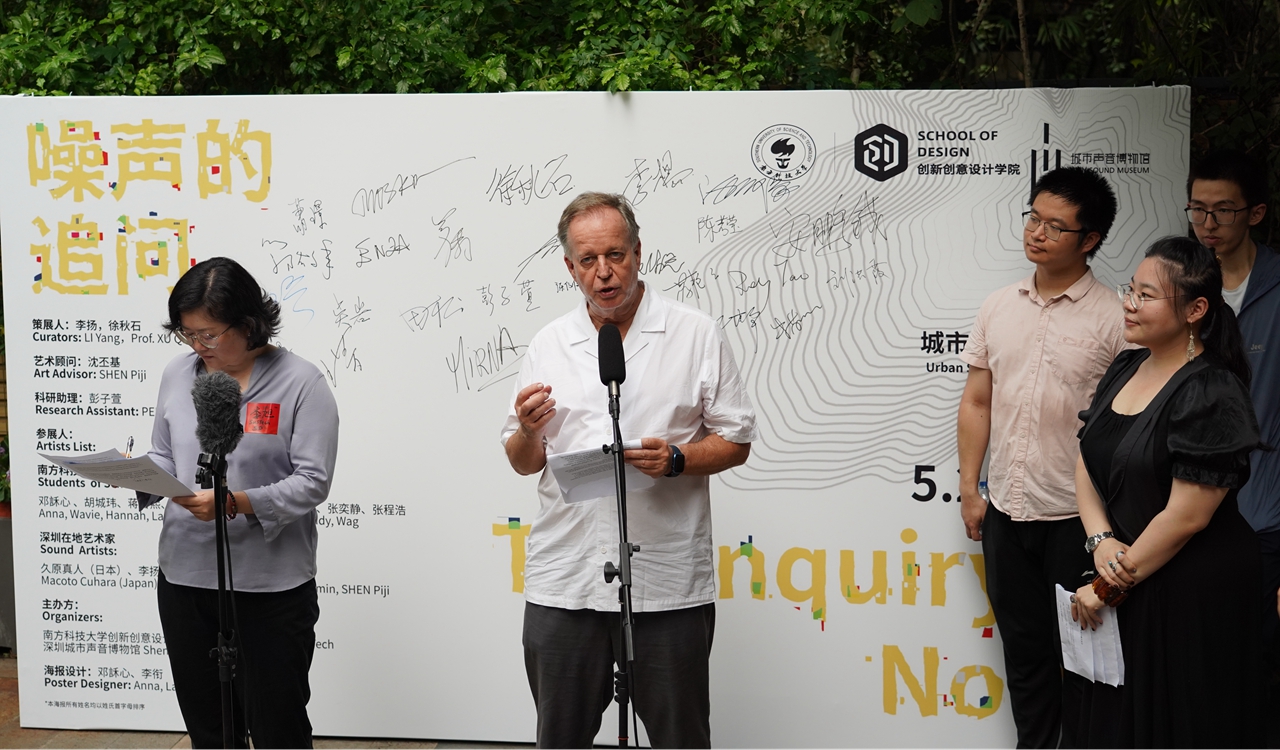 Thomas Kvan, founding dean of SUSTech School of Design, speaks at the opening ceremony of the exhibition Friday.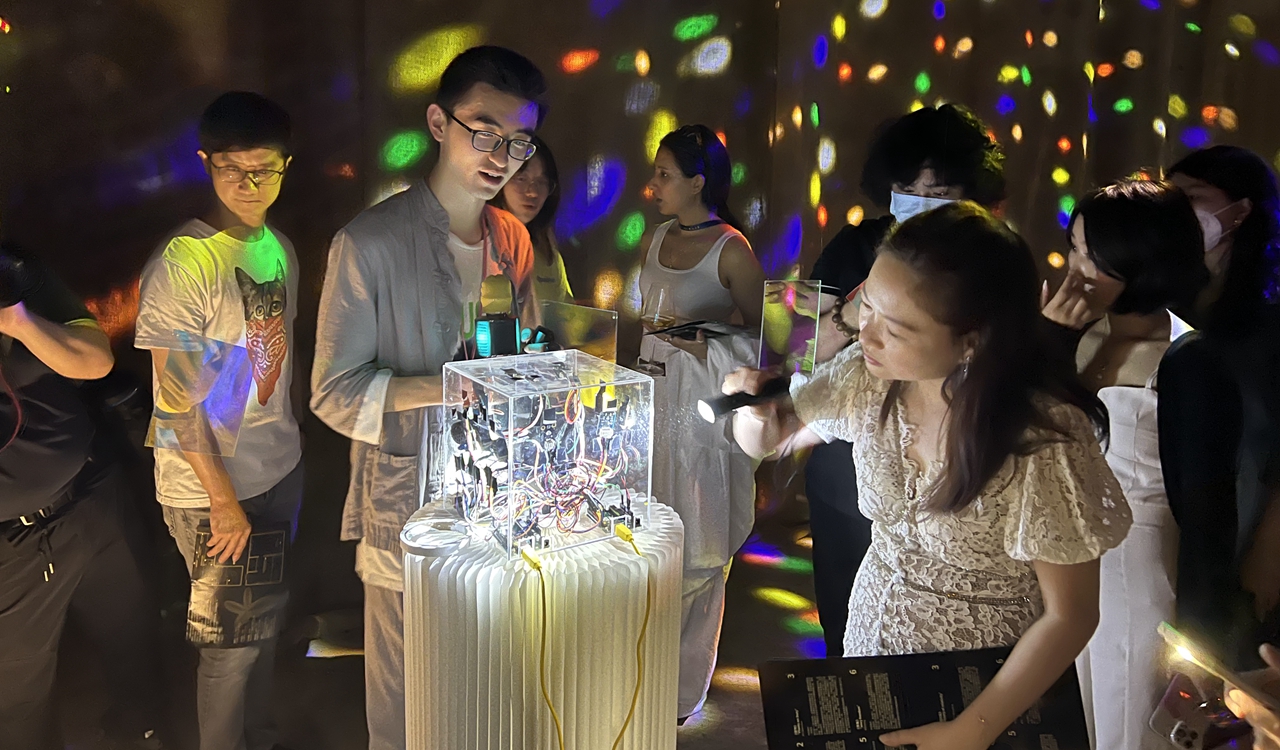 Visitors experience "Lumisonic Resonance" created by SUSTech students Yan Siyuan and Zhang Yijing.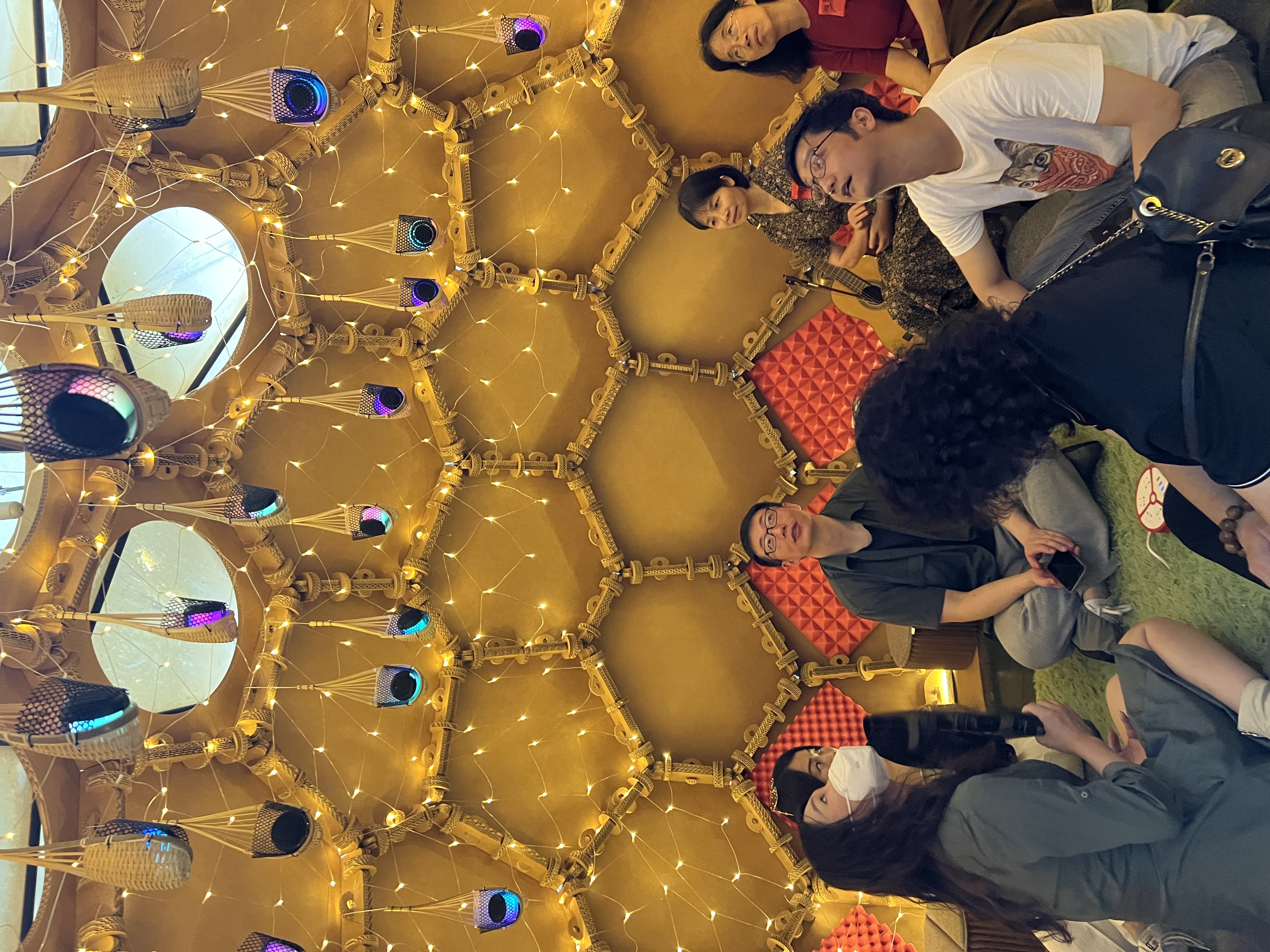 Visitors sit inside Li Yang's sound installation "432.6HZ Space" on Friday.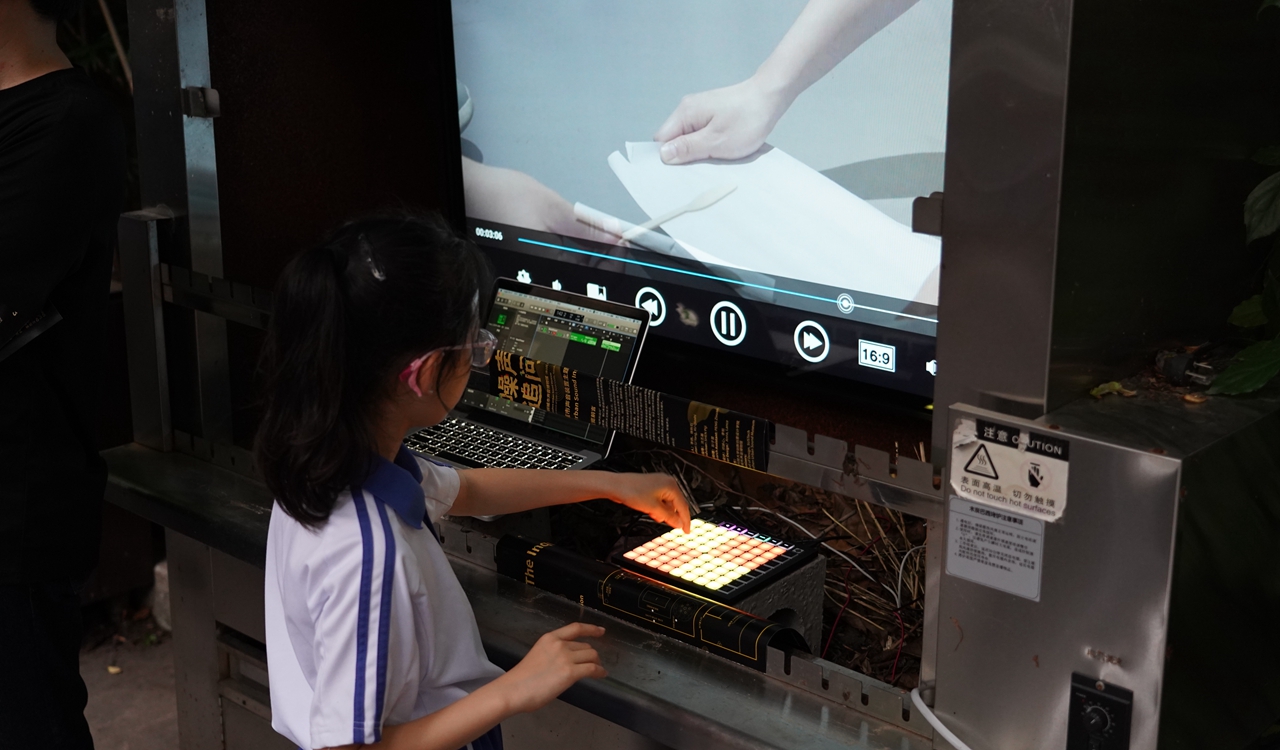 A child experiences "BeatXPosed" created by SUSTech students Hu Chengwei and Jiang Hanxi.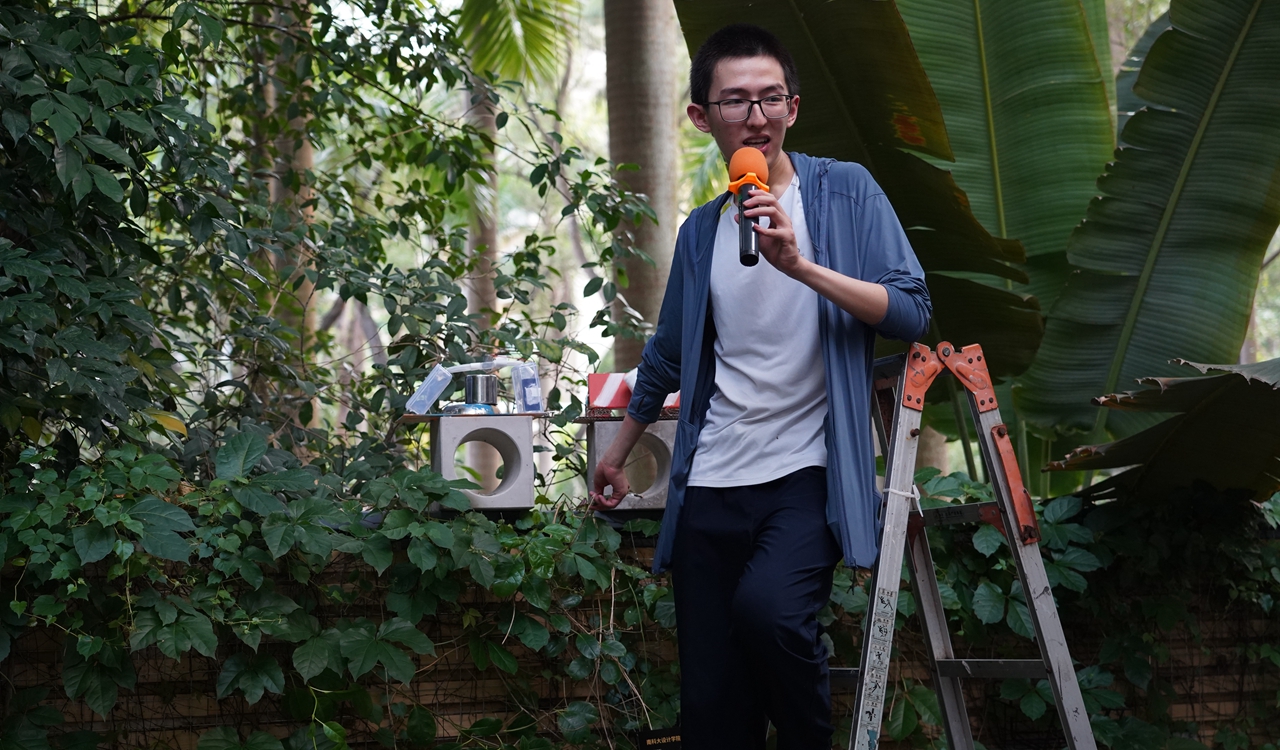 SUSTech student Xue Renchao explains his exhibit "Plants on Duty."