A 72-hour underwater livestream capturing coral spawning in the Dapeng sea area commenced at 7:30 p.m. Wednesday and garnered an impressive 30 million views on its first day.
The extraordinary marine event, which occurs mostly once a year, attracted participation from over 150 media outlets and news platforms.
Jointly organized by the Dute News app and Blue Fins, a marine environmental protection agency, the livestream received extensive coverage.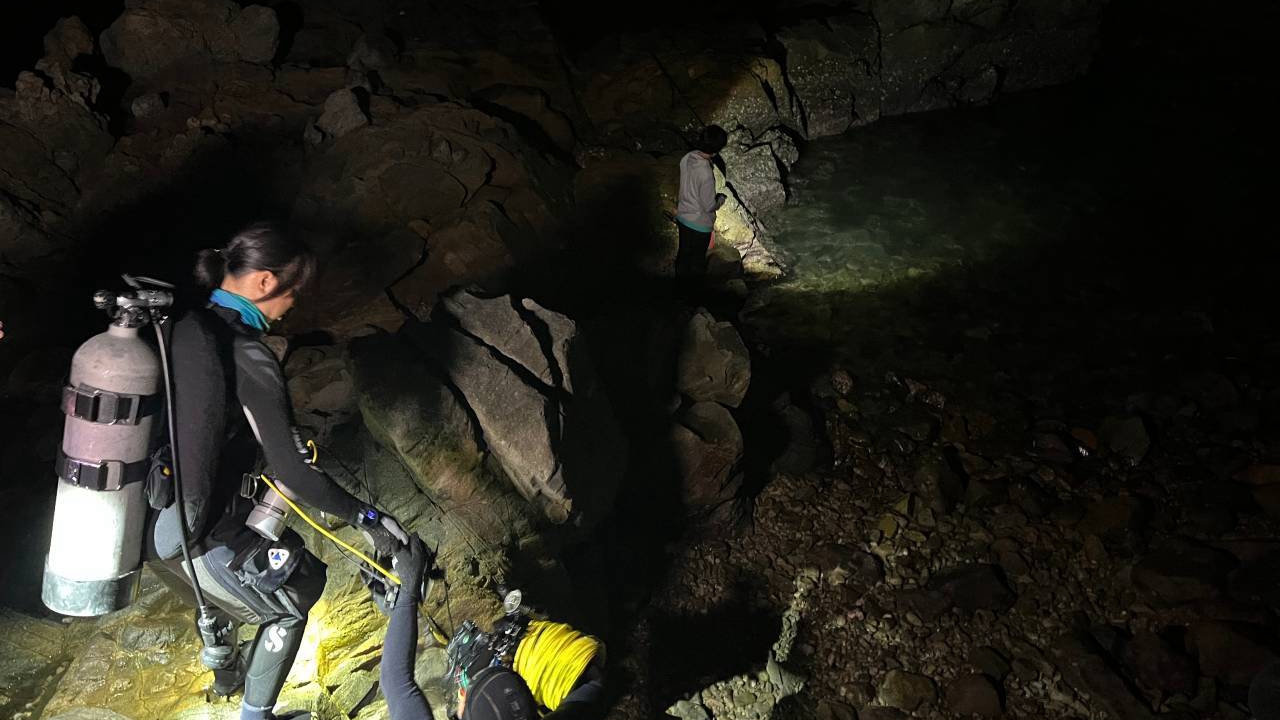 Deng Lingzi (L), a volunteer from Blue Fins, gets ready to dive into the waters of Dapeng Peninsula on Wednesday. Dute News

At 8:30 p.m. Wednesday, Deng Lingzi, a volunteer from Blue Fins, plunged into the waters of Dapeng Peninsula. Armed with a hand-held, customized camera, she ventured beneath the sea, providing real-time footage while simultaneously narrating the unfolding spectacle to the audience.
Coral spawning requires a warmer environment. For the eggs to develop, the water temperature must remain at or above 26 degrees Celsius for at least a month.
"It is truly amazing to engage in direct communication underwater. Hearing the voices and witnessing the visuals from beneath the sea is truly exhilarating," remarked one viewer.
Throughout her two-hour dive, Deng accomplished a groundbreaking feat, enabling live communication underwater — the first of its kind in China. However, due to the limitations posed by the sea water temperatures, the magnificent spawning event is yet to reach its full glory.
During the livestream Thursday, the organizers invited Zhang Yuyang, a deputy researcher from the Institute of Oceanology, Chinese Academy of Sciences, to share insights into coral spawning and the ocean with the viewers.