The 3-day Chic Hong Kong shopping festival concluded successfully Sunday at the COCO Park shopping mall, and had attracted 200,000 local visitors and boosted consumption in Shenzhen and Hong Kong.
Jointly organized by the Hong Kong Trade Development Council (HKTDC) and the Shenzhen Municipal People's Government, Chic Hong Kong was a flagship event of Guangdong-Hong Kong Cooperation Week and enabled Hong Kong brands to reach a wider consumer base and provided them with a stepping stone to the mainland market. The shopping festival brought together nearly 80 exhibitors, of which 40% are new to the mainland market.
Stephen Liang, assistant executive director of the HKTDC said: "The success of Chic Hong Kong creates opportunities for Hong Kong brands to tap into the mainland market. It also underlines Hong Kong's commitment to deepen cooperation with the mainland and drive high-quality development in the GBA."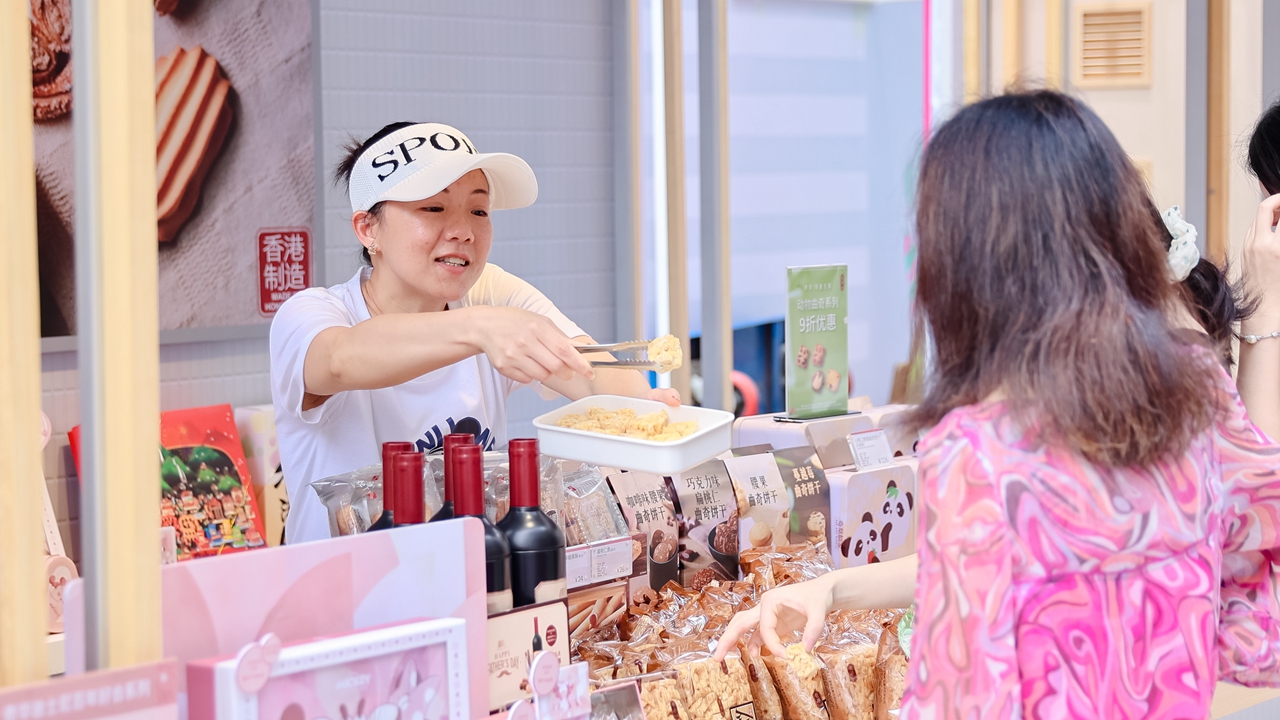 The Chic Living exhibition area featured a wide range of food, beverages and health products. Photos courtesy of the Hong Kong Trade Development Council (HKTDC).
The shopping festival comprised three themed exhibition areas: Chic Living, Chic Style and Chic Taste, highlighting a diversity of trendy products from Hong Kong.
One of the exhibitors, Mr Angus Au, co-founder and chief marketing officer of Allklear said, "Chic Hong Kong is our first attempt to explore the mainland market after the resumption of normal travel between Hong Kong and the mainland. The event gave us a better understanding of the huge potential of healthy foods in the mainland market and consumer preferences in the Greater Bay Area."
Another exhibitor, Ms Li, a representative from Telford said, "We brought over 30 cases of tea, which sold out on the first night, with some customers immediately placing orders online. Thanks to strong social media promotion, joining this event was very effective in raising our brand awareness and helping us test the market response to our new products."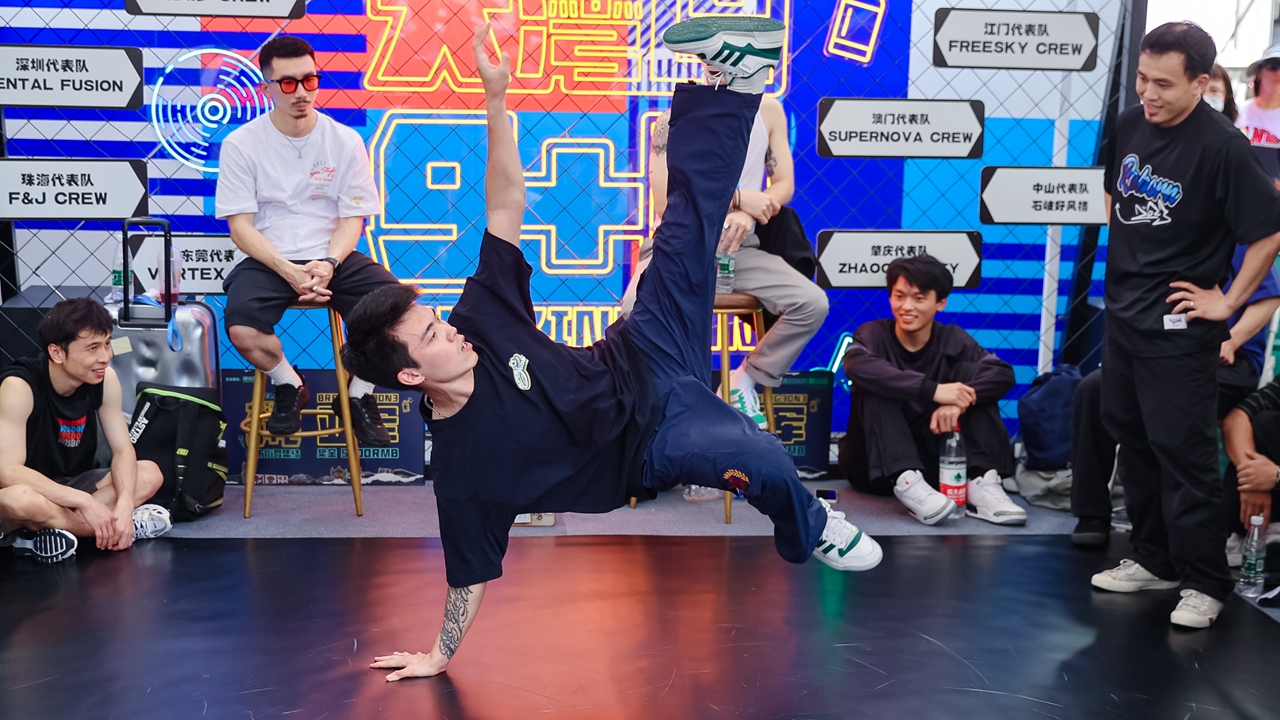 The grand finals of the GBA 9+2 street dance competition took place on day one of the shopping festival, bringing together more than 30 teams from 11 cities in the GBA.
In addition to products, Chic Hong Kong also featured over 100 activities, such as Hong Kong artist Gigi Yim's live performance, the grand finals of the GBA 9+2 street dance competition, a demonstration of KamCha Hong Kong Style Milk Tea brewing, a cappella performances, magic shows and more. Moreover, social media influencers from Guangdong and Hong Kong, including renowned Hong Kong vegetarian expert Mr Elvis Chan and ketogenic diet expert Ms. Hayden Leung demonstrated how to prepare healthy delicacies for festival visitors.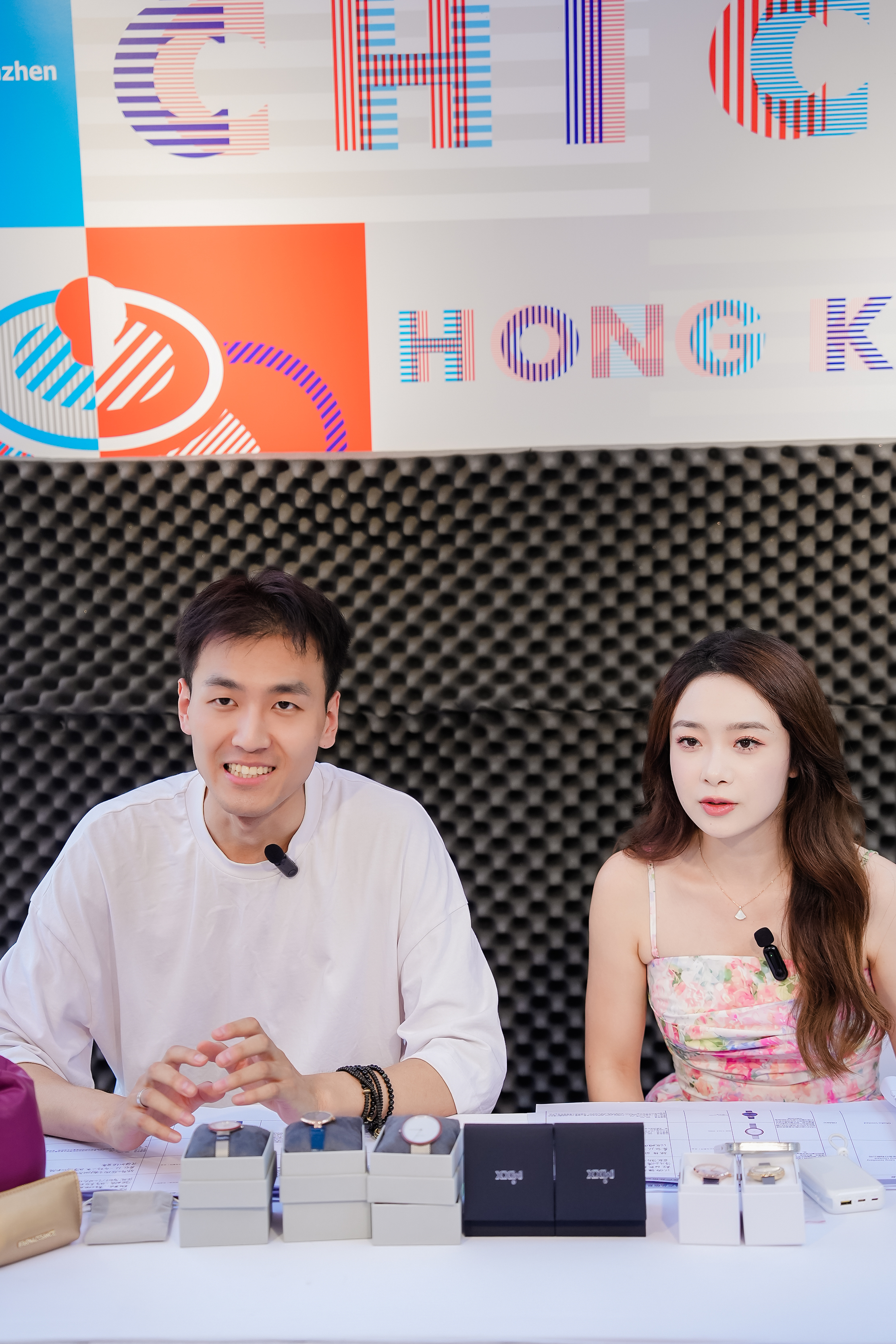 Lifestyle KOLs conducted livestreams on-site to promote products on social media.
The HKTDC will continue launching a series of promotional campaigns in the GBA. The Support Scheme for Pursuing Development in the Mainland will also organize business tours and provide training for companies. Furthermore, the HKTDC's GoGBA one-stop platform, GBA Centre and GoGBA business support centers provide year-round consultation, information and business matching services for Hong Kong and overseas businesses and help Hong Kong businesses seek opportunities in the GBA and expand via the Hong Kong platform. The HKTDC will continue to bring exhibitors from the GBA to Hong Kong to seize business opportunities.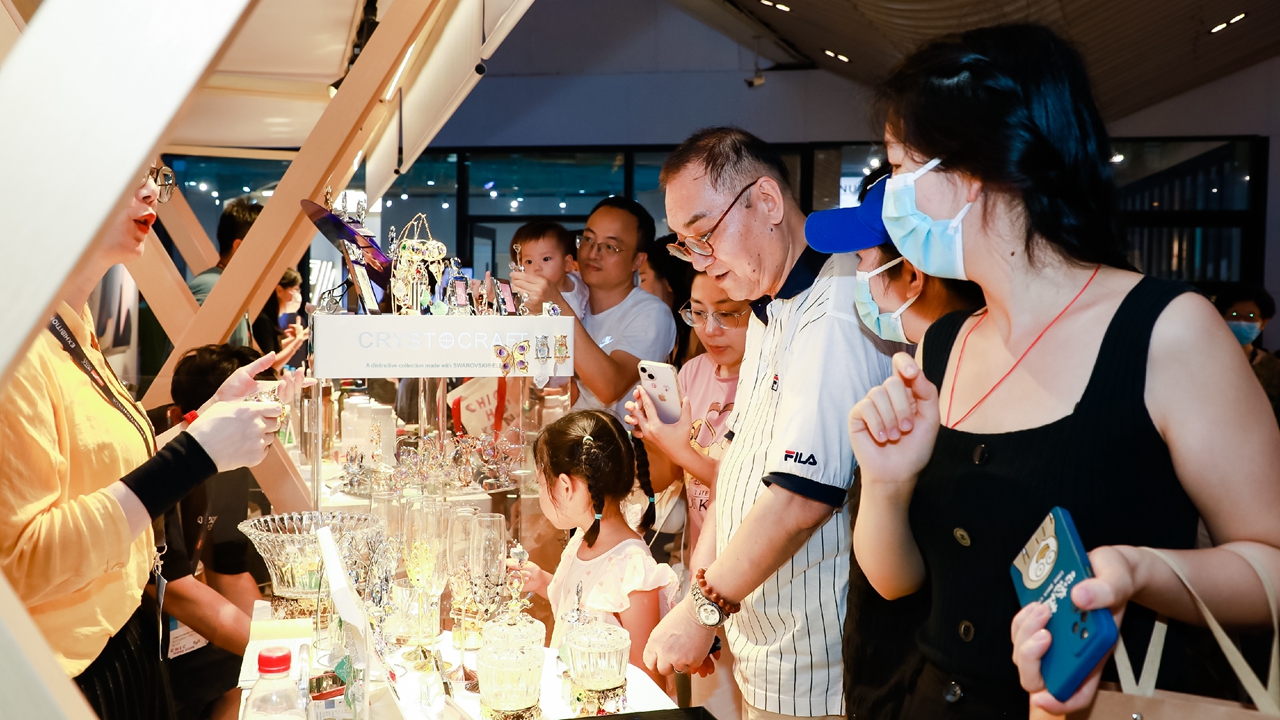 The Chic Living exhibition area brought together lifestyle brands from Hong Kong.
The HKTDC Transformation Sandbox (T-box), Digital Academy and E-tailing Academy will continue to provide comprehensive business support and training for SMEs, to help them upgrade and transform and capture opportunities in the GBA.