In 2004, at the age of 24, Miao Renhao eagerly traveled from Shanghai to Shenzhen for the First China (Shenzhen) International Cultural Industries Fair (ICIF) to seek opportunities for his cultural goods manufacturing factory.

"It was really bustling!" Miao recalled the scene when he visited ICIF for the first time. Fast forward nearly two decades, Miao has become the founder of a creative company.
After graduating from university, Miao was initially engaged in the cultural goods and gift manufacturing industry and later established a crafts and gifts company. "ICIF is an industry bellwether, and we've been sending our employees to the fair every edition," Miao told Shenzhen Special Zone Daily.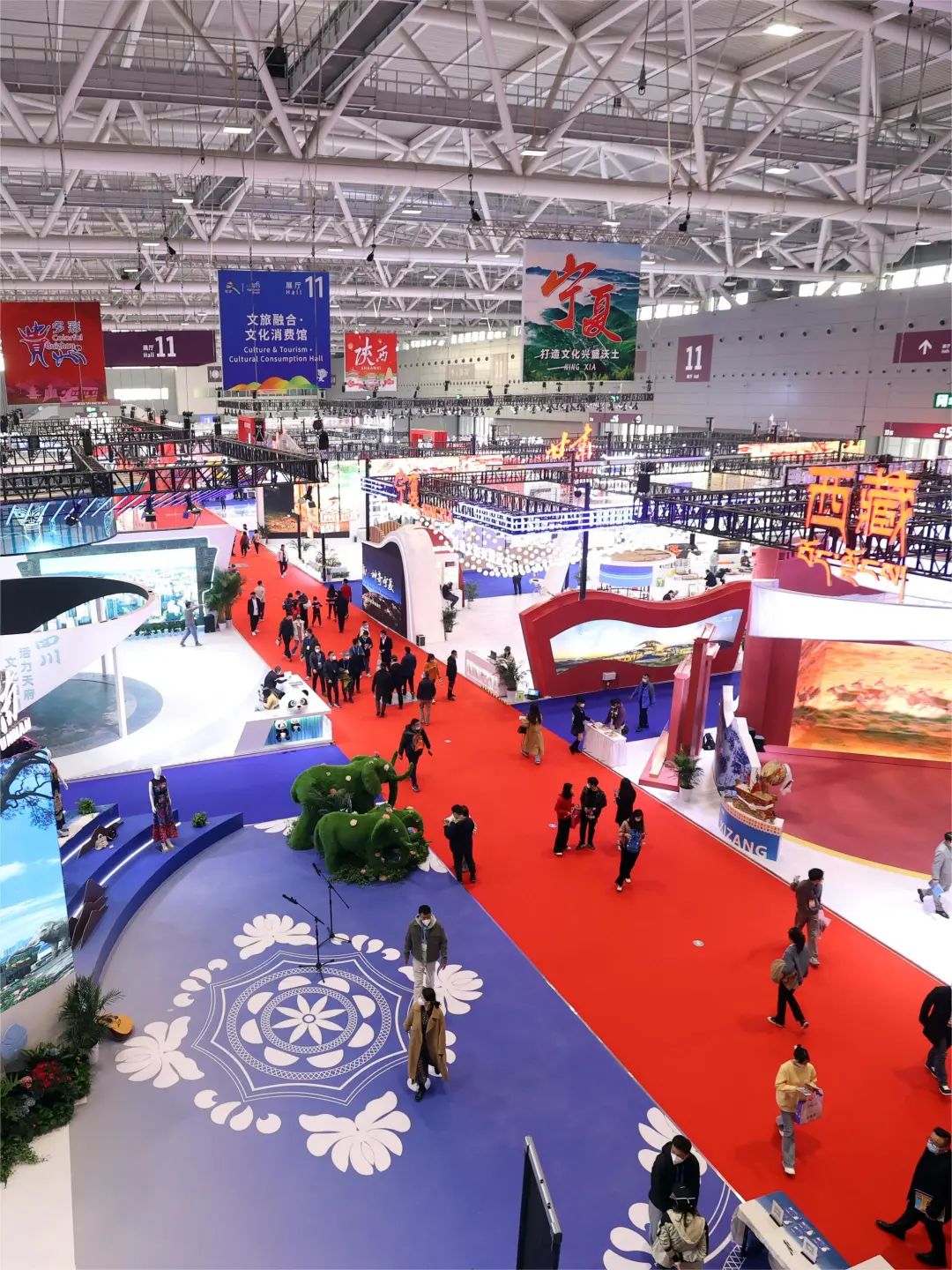 An aerial view of a previous edition of the ICIF in this undated photo. Yang Shaokun

With the support of national policies and upgrading of cultural consumption, Miao's company established a cultural tourism business unit in 2018, which has been focusing on the development and sales of cultural tourism and creative products. His company officially participated as an exhibitor at ICIF in 2019.
"As a new exhibitor, we lacked experience and only brought many products produced by our own factory to the fair," Miao said. He learned from talks with customers and counterparts that cultural and creative enterprises should not only focus on selling products, but also need to provide a set of holistic solutions, including product design, sales and marketing assistance.
The inspiration and gains from being an exhibitor at the fair led to a change in Miao's company's business model. Later, Miao decided to establish a creative company and began to adopt a new model in the cultural industries.
From a learner and participant to a beneficiary, Miao has found a new path for enterprise transformation and development at ICIF, with his company getting more and more orders.
"We had a business volume of 500,000 yuan (US$70,660) the first time we participated, and last year we signed deals worth 12 million yuan." According to Miao, ICIF has served as a great display and exchange platform for businesses.
With expanded presence at the ICIF, Miao's company has provided services for over 100 scenic spots, museums, airports and other enterprises nationwide. Many of the company's cultural and creative products have been sold to Europe, North America and East Asia.
Miao's company is a vivid example of how ICIF has been helping cultural businesses take off.
Over the past decades, the fair's exhibition area has expanded from 43,000 square meters in the first edition to 120,000 square meters in the 19th edition. The number of exhibitors has increased from some 700 in the first edition to 3,596 in the 19th edition, according to statistics.