The 19th China (Shenzhen) International Cultural Industries Fair (ICIF) is set to launch June 7, with a focus on promoting trading, internationalization, digital applications and innovative exhibitions.

Over 3,590 government delegations, enterprises and institutions are expected to attend, making it a unique occasion for all regions in China, including Hong Kong, Macao and Taiwan.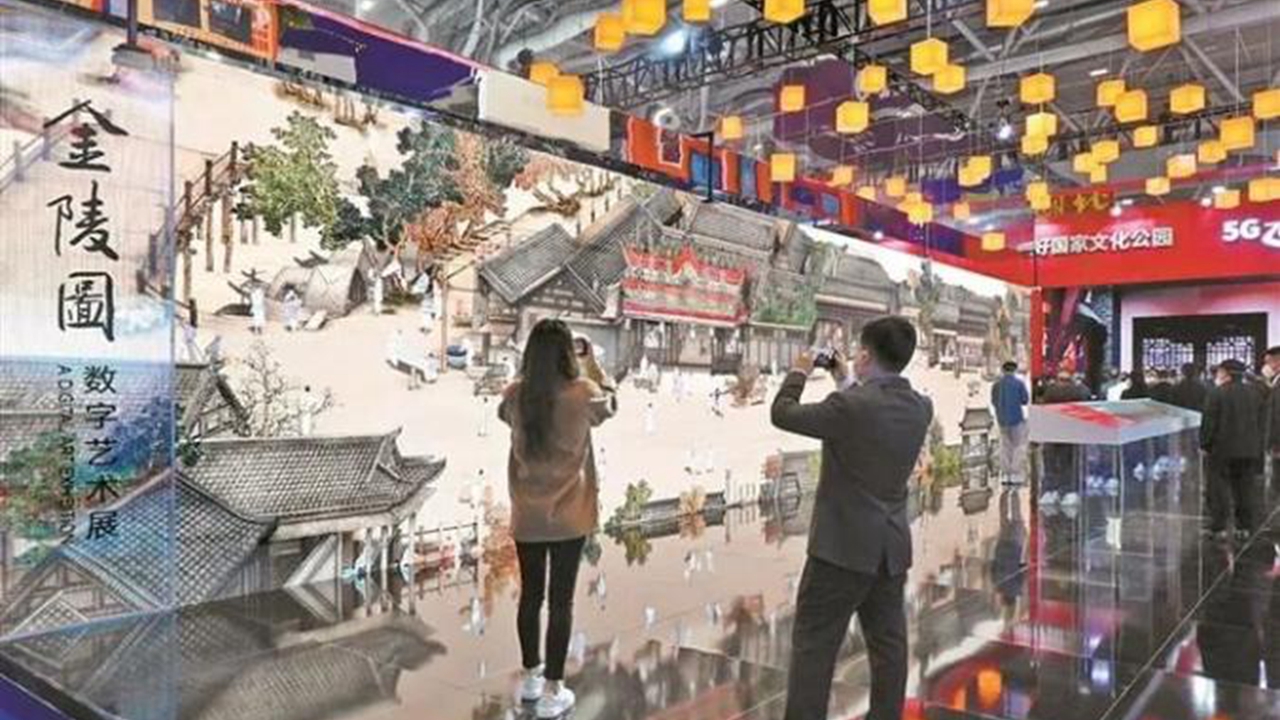 Fairgoers take photos of a digital painting at the Guangdong-Hong Kong-Macao Greater Bay Area exhibition hall of last year's ICIF. File photo

The fair will adopt a hybrid format, utilizing six offline halls covering 120,000 square meters of exhibition space to showcase cultural products and projects. Additionally, panoramic shooting technology will be used on the online platform to synchronize offline exhibition content, creating an everlasting "digital fair."
According to Zeng Xiang-lai, director of the organizing committee's office, the fair will revolve around four major themes, namely increasing trading capabilities, elevating internationalization levels, promoting digital applications, and presenting innovative exhibition content.
The event is gearing up to be a global spectacle. Over 20,000 professional visitors from more than 100 countries and regions have so far confirmed their participation.
The fair's main venue will be set at the Shenzhen World Exhibition & Convention Center in Bao'an District, with a total of 64 subvenues scattered across the city.
Since its establishment in 2004, the fair has played a crucial role in promoting China's cultural industries and fueling the growth of Shenzhen's cultural industries. The added value of Shenzhen's cultural industry is expected to reach 260 billion yuan (US$36.74 billion), accounting for 8% of the city's GDP.