Experts and scholars at home and abroad inspired their audience with examples and what things can be done in cities to support biodiversity during an event themed on building a world-class eco-metropolis held yesterday at Vanke International Conference Center in Yantian District.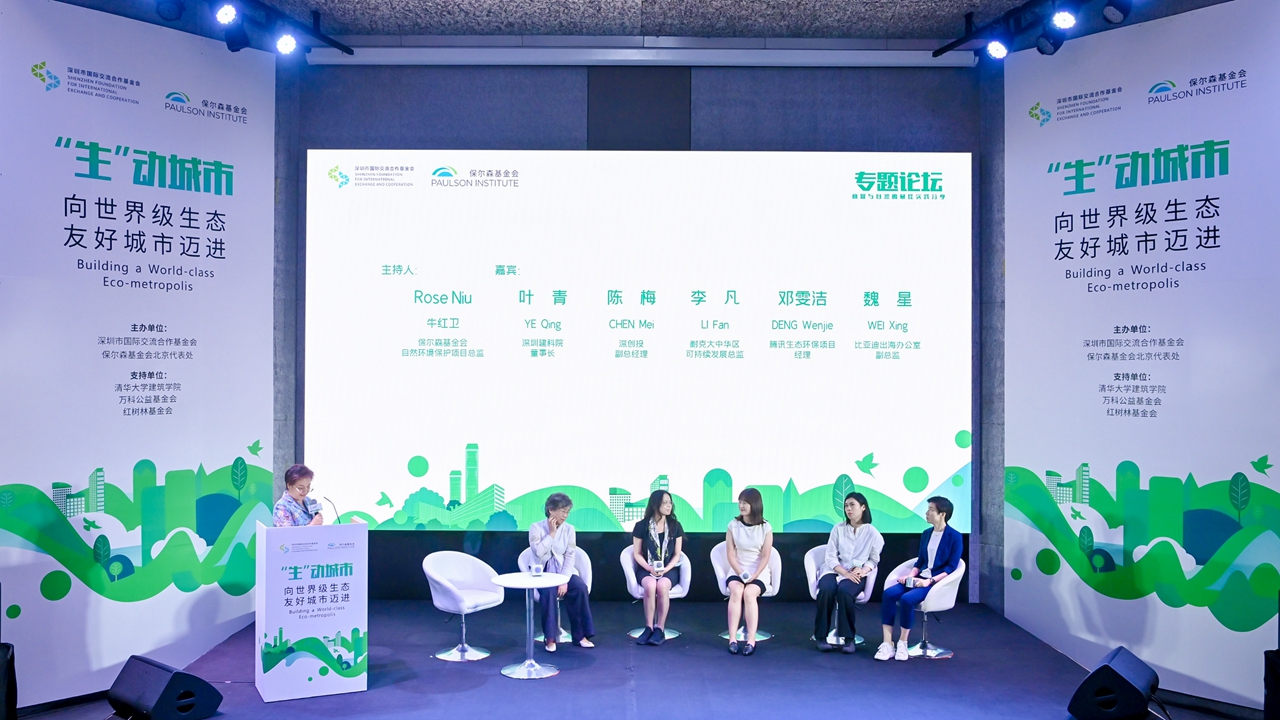 Representatives from companies share practices at a roundtable session yesterday. Courtesy of event organizers

The themed event, jointly organized by the Shenzhen Foundation for International Exchange and Cooperation and the Paulson Institute Beijing Representative Office, aimed to foster the development and innovation of green cities, support high-quality growth, and establish an international platform for biodiversity exchange and cooperation.
John MacKinnon, a biodiversity expert from the U.K., said that it is crucial for Shenzhen to build an international mangrove center and hopes it would encourage more work to protect mangroves.
John MacKinnon delivers a speech at a roundtable session yesterday.

"I think it is very good that Shenzhen has taken mangrove conservation seriously because mangroves are experiencing a decline worldwide," MacKinnon said. "The growing mangrove areas in Shenzhen and Hong Kong, which have attracted hundreds of thousands of birds, lead to a shift in their migration routes during winter."
During a roundtable forum session on biodiversity protection and eco-friendly infrastructure in megacities, MacKinnon also emphasized the power of nature and its ability to protect biodiversity. "Let the mangroves do their own thing as nature does it best, and nature does it for free," MacKinnon said.
At the opening ceremony, Wendy Paulson, vice chairman of the Paulson Institute, said via video link that "Shenzhen has a well-deserved reputation as a pioneer in such areas as innovation, technology, entrepreneurship, nature-friendly urban planning and mangrove conservation."
At another roundtable session held yesterday, representatives from companies such as Tencent and BYD shared their successful practices in integrating business activities with nature conservation.
The themed event attracted nearly 100 participants.
Priyasha Sharma, an Indian attendee who has been living in Shenzhen for over eight years, expressed her appreciation for the city's abundant biodiversity, protected natural areas, mangrove nature reserve, and numerous parks and green spaces. "The event is a great opportunity to meet scholars from around the world and understand their advanced experiences in relevant fields," Sharma said.