The culture and tourism promotion conference, an important part of 2023 Hunan-GBA (Guangdong-Hong Kong-Macao Greater Bay Area) Investment and Trade Week, was held in Shenzhen yesterday, presenting the vibrant and diverse tourism resources available in the province's 14 prefectures.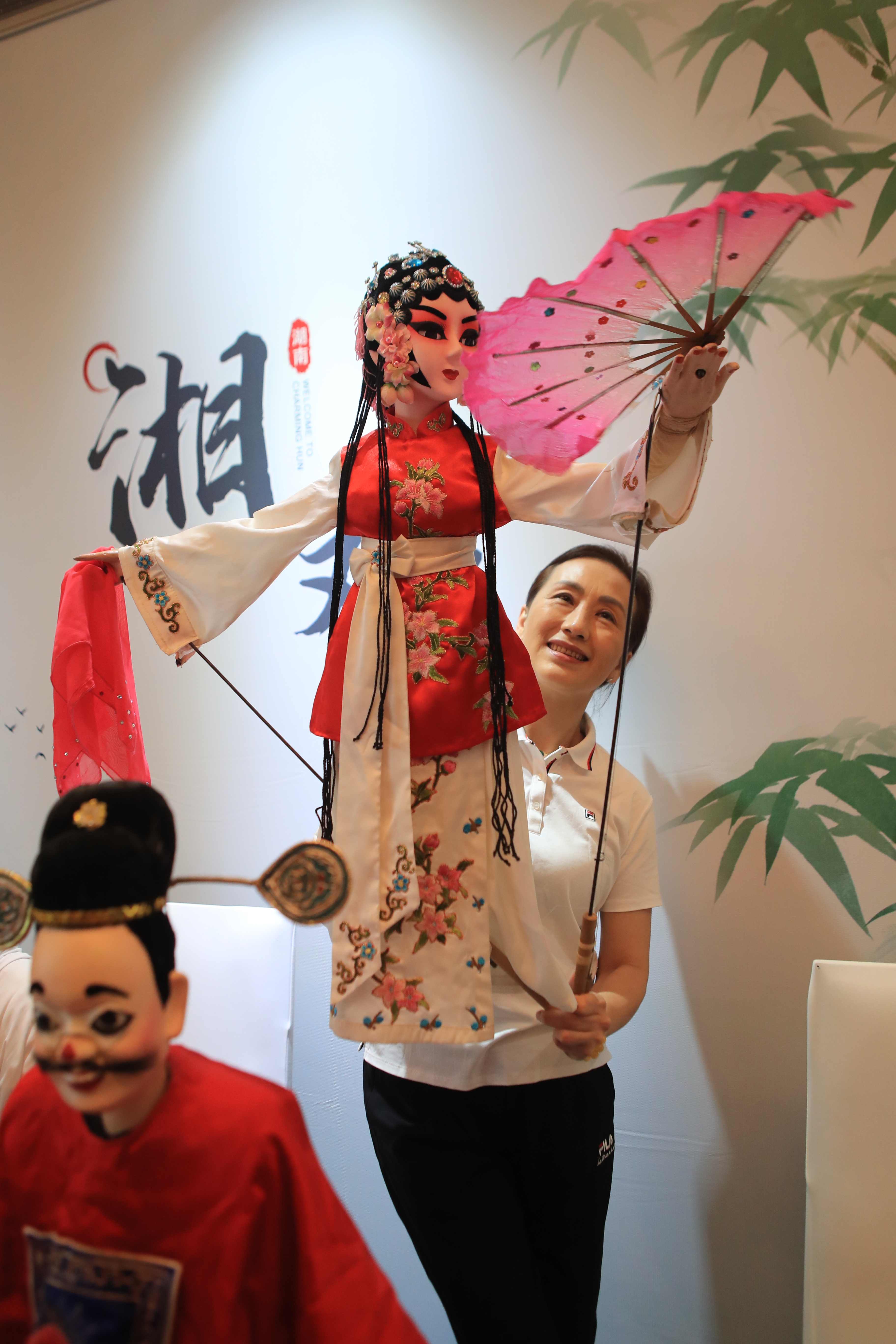 Zhang Jing, a performer of the Hunan Provincial Puppet and Shadow Art Protection & Inheritance Center, plays a puppet show during a culture and tourism promotion event in Shenzhen yesterday. Photos by Sun Yuchen
Hunan Province is renowned for its rich tourism culture, featuring splendid mountains, picturesque rivers, historical revolutionary sites, urban leisure activities, ancient relics, and traditional farming practices.
At the promotion, ctrip.com, using its data, revealed the must-visit tourist attractions in the province, which can be easily accessed by GBA visitors through high-speed trains or by car.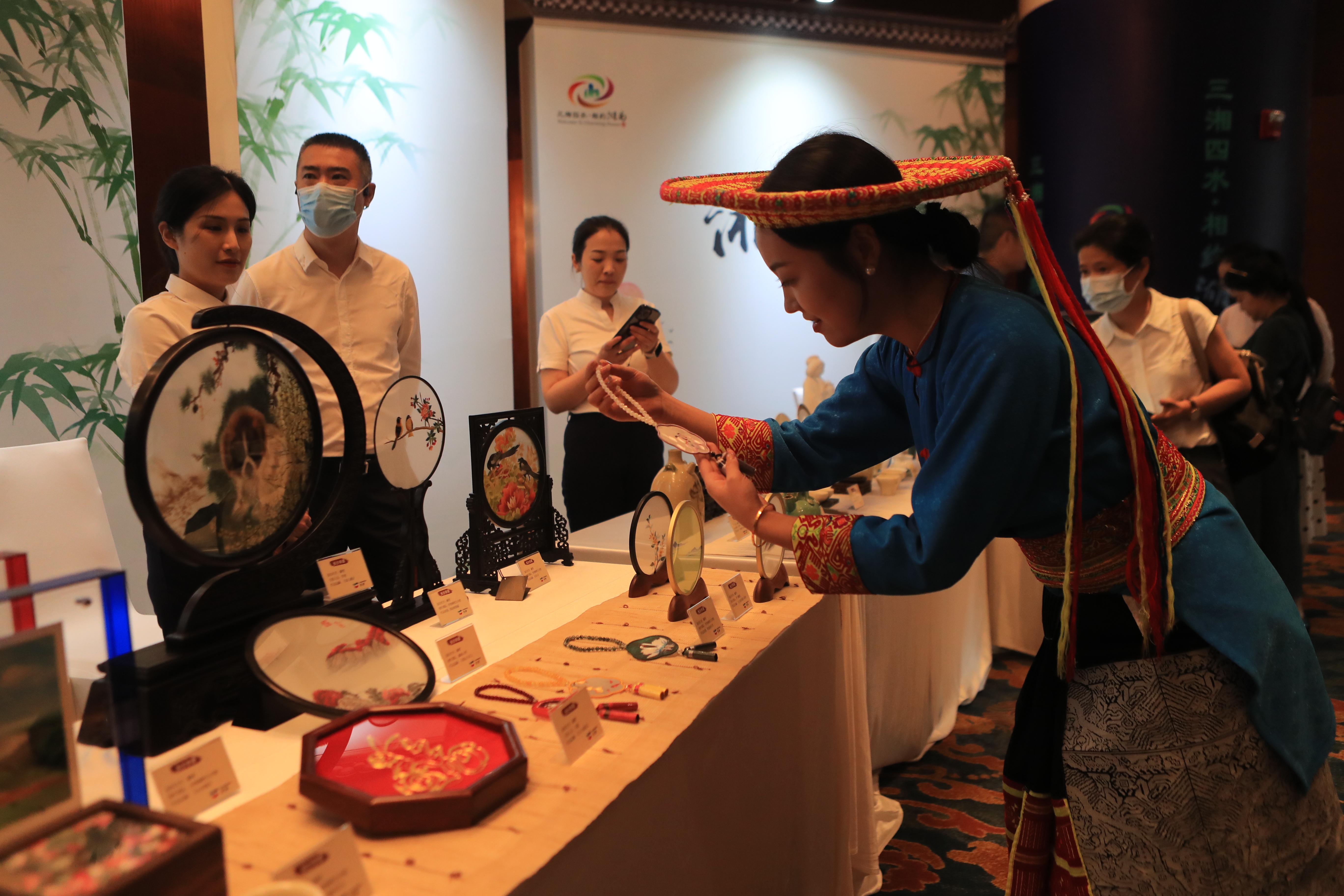 The organizers also highlighted Hunan's prominent brands including embroidery, teas, porcelains and cuisine, showcasing regional cultures and specialties.
The investment and trade event comprises activities such as tourism promotion, business negotiations, local brand promotions and tourism exhibitions.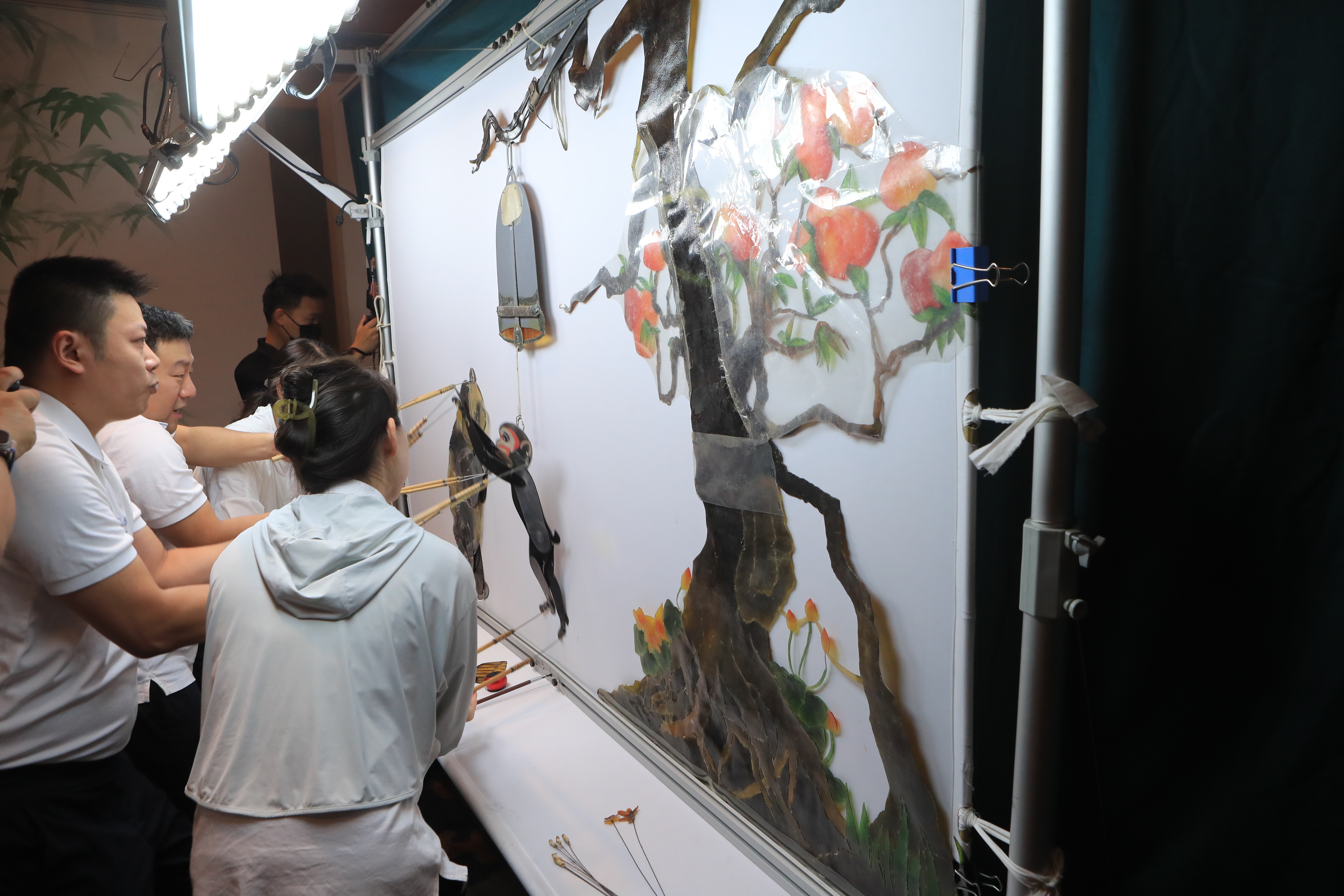 During the promotion yesterday, attendees were treated to captivating performances, such as Changde's silk string melodies and folk performance.