Shopping areas in Futian District
Located at the geographical center of Shenzhen, Futian District takes up only 4% of the city's land. However, it owns the most concentrated business area in Shenzhen – the Futian Central Business District (Futian CBD).

The Futian CBD covers an area of 2 million square meters, which includes 800,000 square meters of shopping center space. It is home to both old shopping malls, such as Coco Park, Excellence INTOWN, and Wongtee Plaza, and new commercial centers including Ping An International Finance Center and One Avenue. Over the past decades, the Futian CBD has been continually upgraded to incorporate different businesses ranging from trending restaurants and beauty shops to avant-garde stores.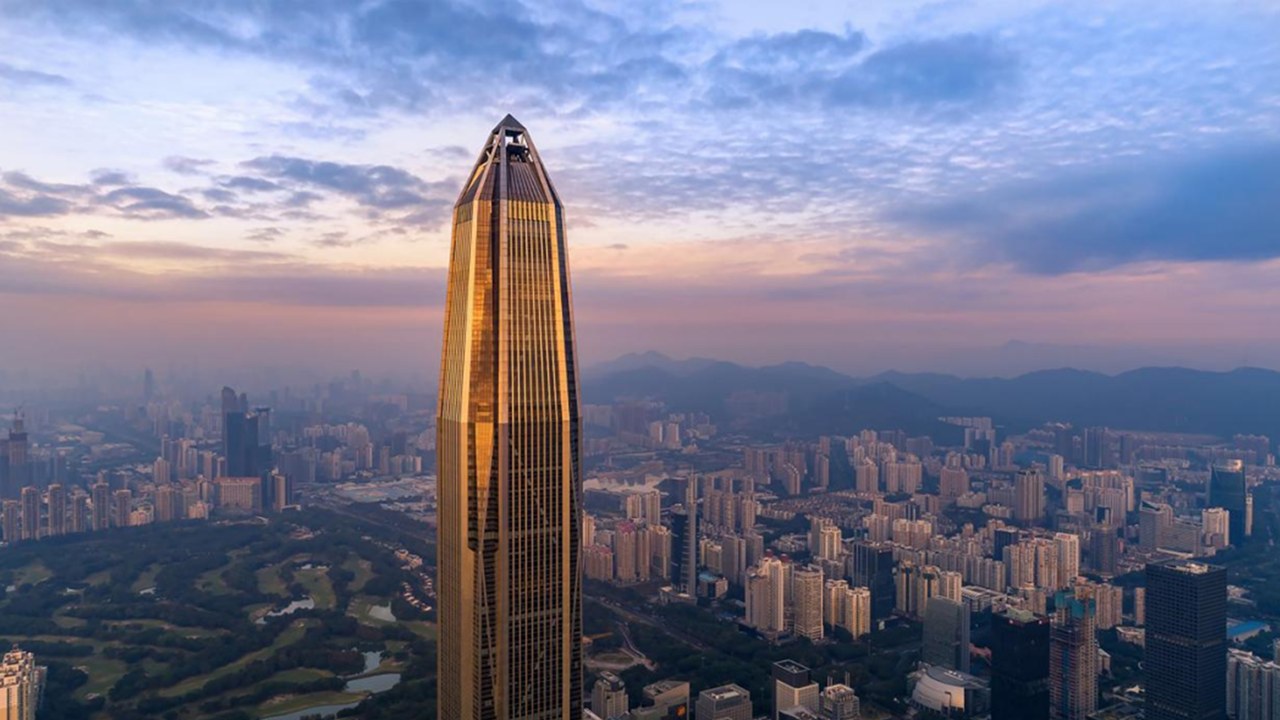 The Ping An International Finance Center Photos by courtesy of Shenzhen Commerce Bureau
The Ping An International Finance Center, the tallest building in Shenzhen, is also the second-highest building in China and the fourth-highest skyscraper in the world. Located in the central commercial area of Futian, it is a feature of the Futian CBD, a landmark building of the Guangdong-Hong Kong-Macao Greater Bay Area, and a must-visit destination for every visitor to Shenzhen. The 116th floor of the skyscraper is a sightseeing platform. Here the designers drew inspiration from changing clouds and came up with a space that takes visitors to a futuristic world and brings hope for the future amid the busy city life.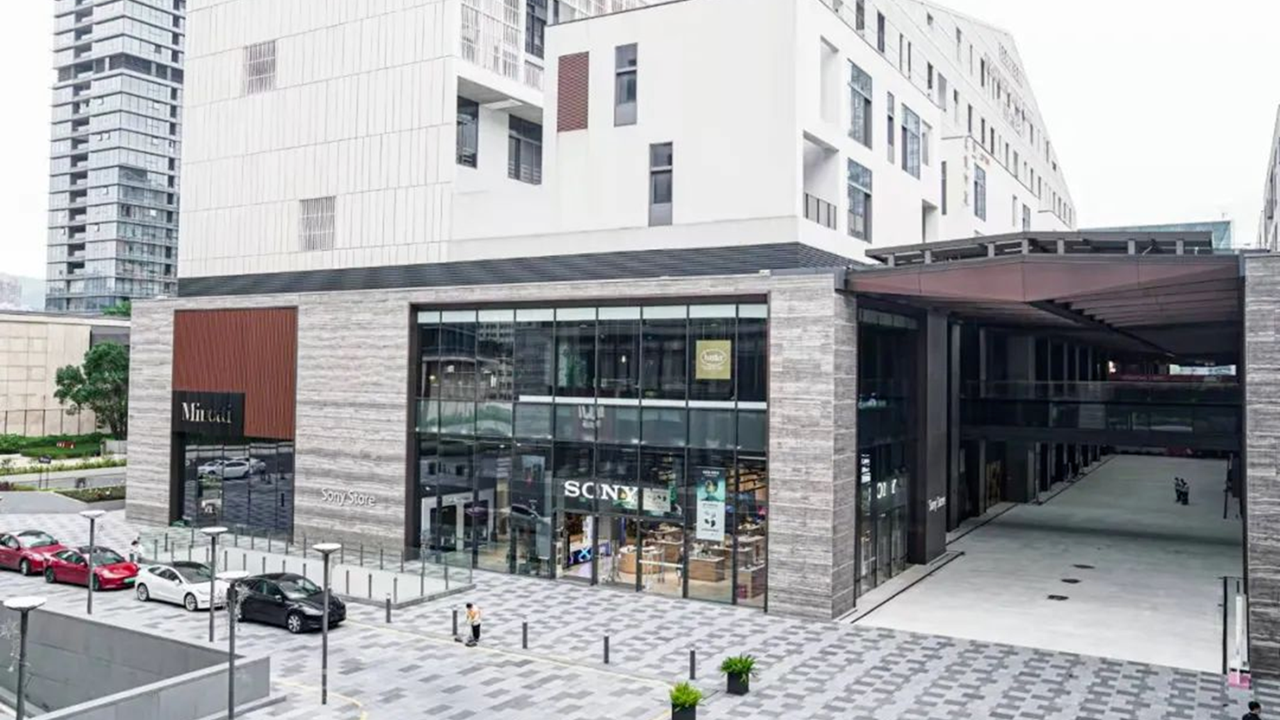 Shum Yip Upper Hills LOFT

Unlike most business complexes, Shum Yip Upper Hills LOFT is comprised of multiple standalone buildings. Its iconic red, orange and yellow colors interplay with the blue sky and white clouds of the city, creating an intense vibe of art and culture and making it a popular site for taking photos. The unique architectural style has also attracted Galeries Lafayette and other international upscale brands to the complex.
In addition to exceptional shopping experiences, visitors can also start a nature walk from the shopping complex on a 1,200-meter-long bridge, which connects Lianhua Hill and Bijia Hill, goes through the complex and incorporates nature into the urban facility.
Here are some of the shopping categories with some of their featured stores in the Futian CBD.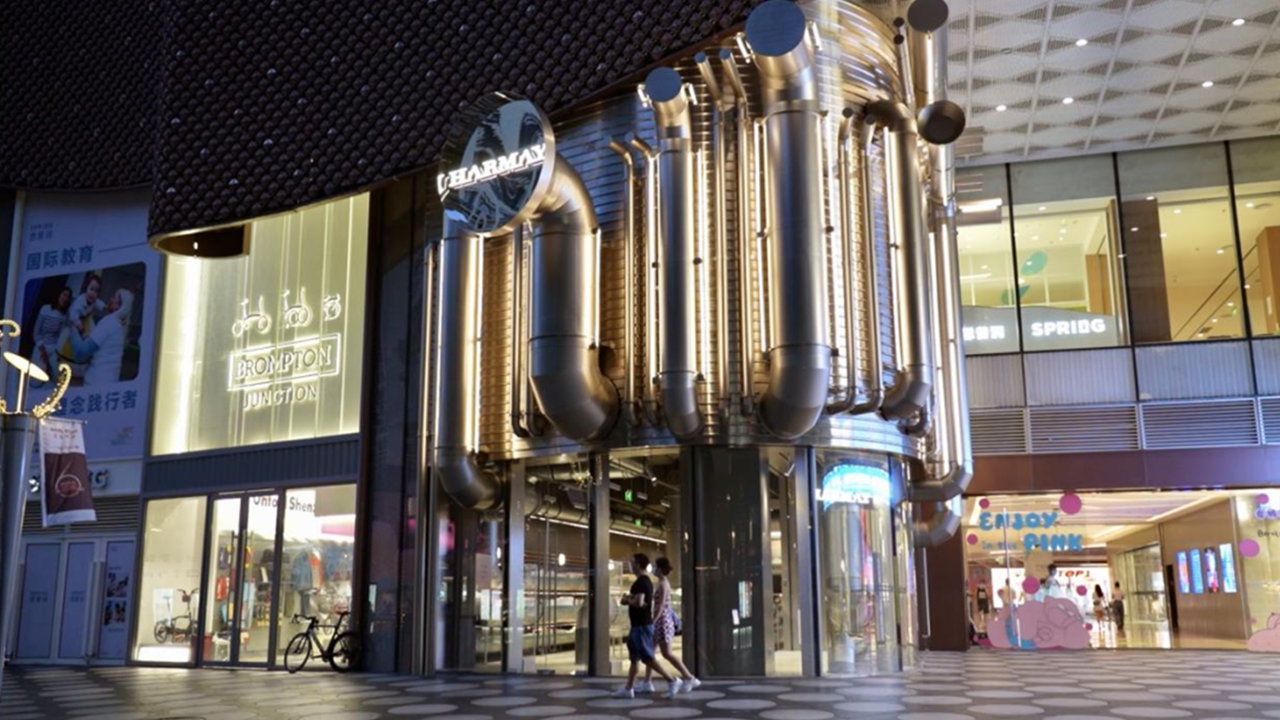 One Avenue's Brompton Junction store.

1. Health
Cycling is an increasing popular sport in Shenzhen. Brompton Junction, located at One Avenue, is UK foldable bicycle manufacturer Brompton's first store in South China and has become a social space for Shenzhen's cycling lovers. With a traditional open workshop in the store, visitors can observe how professional maintainers work to keep bicycles in good condition and thus have a closer look at the sophisticated parts of Brompton bicycles and its manufacturing techniques.
2.Beauty
Harmay, known as "a warehouse of cosmetic products sold at the same prices as tax-free products," has also opened its first South China store at One Avenue. The store is defined by an unconventional industrial style combined with pipelines as a main feature, symbolizing an unyielding attitude to mainstream aesthetic tastes. In the store, consumers can not only find topnotch brands including SK-II and La Mer, but also niche brands such as L`Artisan Parfumeur and Penhaligons.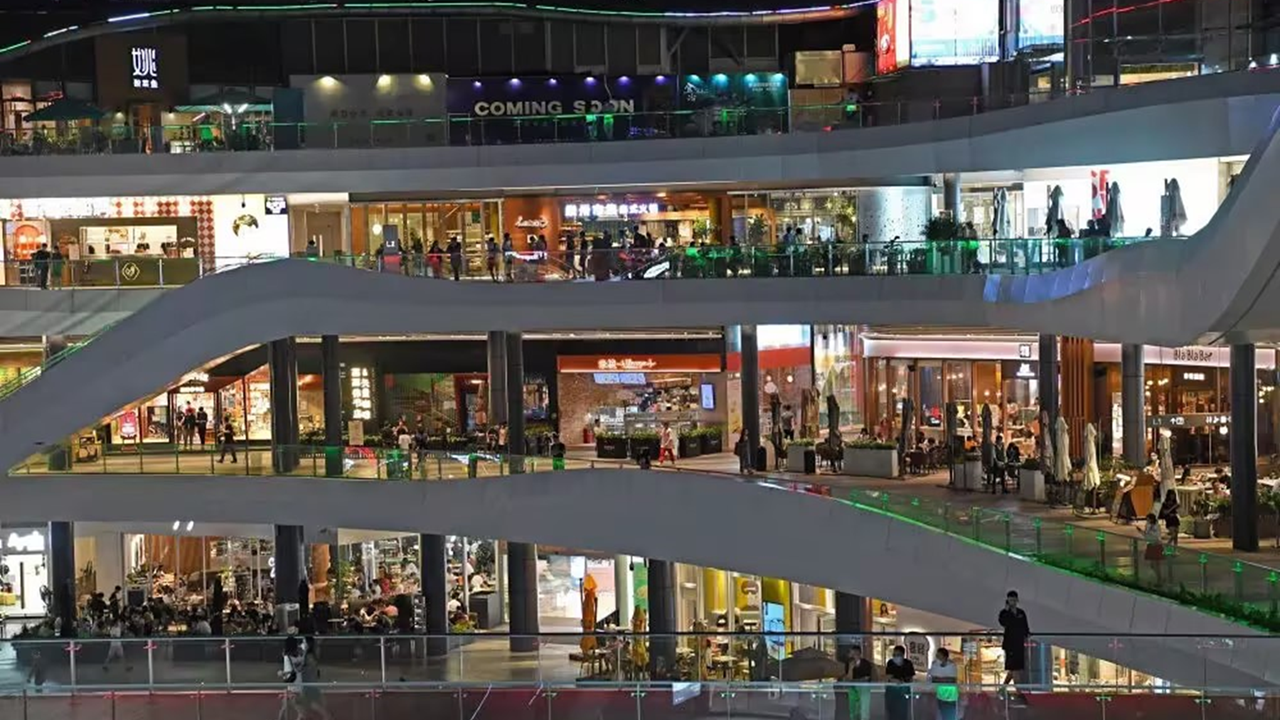 Coco Park at the Futian CBD.

3.Happiness
In addition to health and beauty, visitors can also buy "happiness" at the Futian CBD. Qpokee, a brand committed to creating happiness, opened its first South China store in Coco Park. Because of its ability to help people relax, it is often featured on the list of trending stores in Shenzhen.
Although a haven for shoppers, the Futian CBD also brings artistic and cultural experience to its visitors.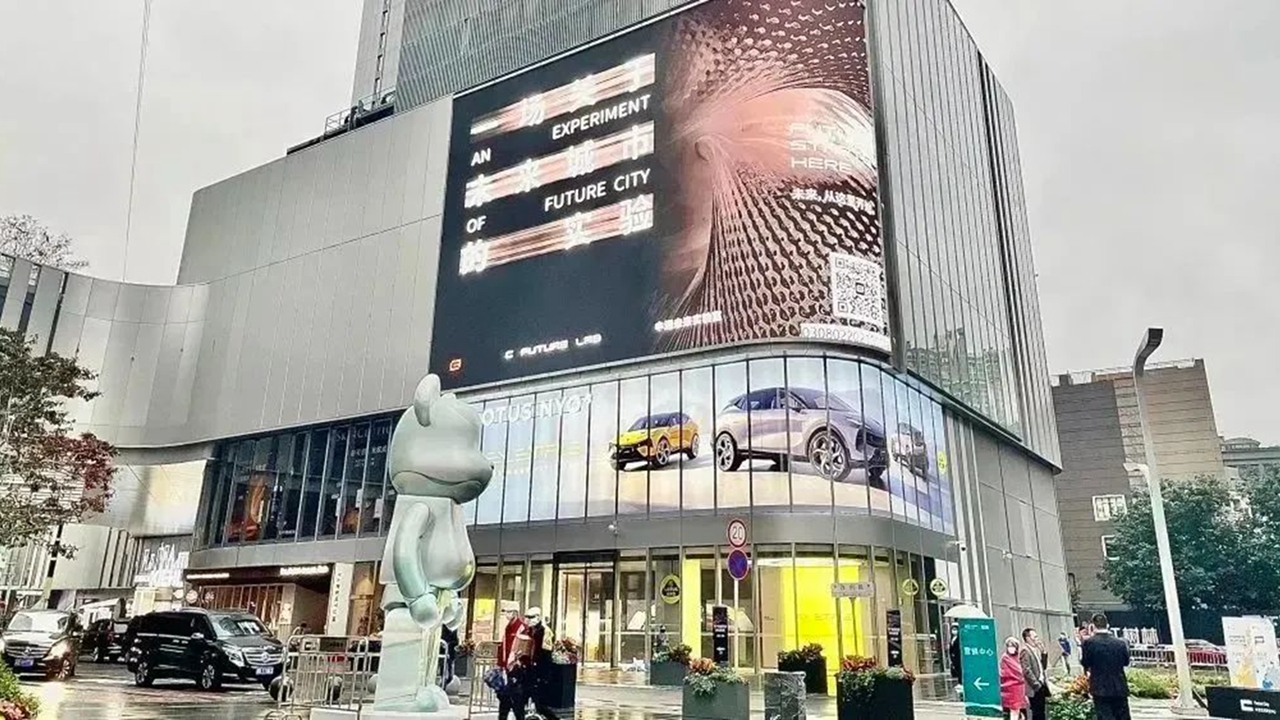 C Future City

If you're a fan of pop art, don't miss C Future City, a shopping mall that provides an art museum experience. The place is dotted by early artworks created by 20 esteemed artists across the world and more than 2,000 special plants. Art installations that are ideal for taking photos are also set up in the mall.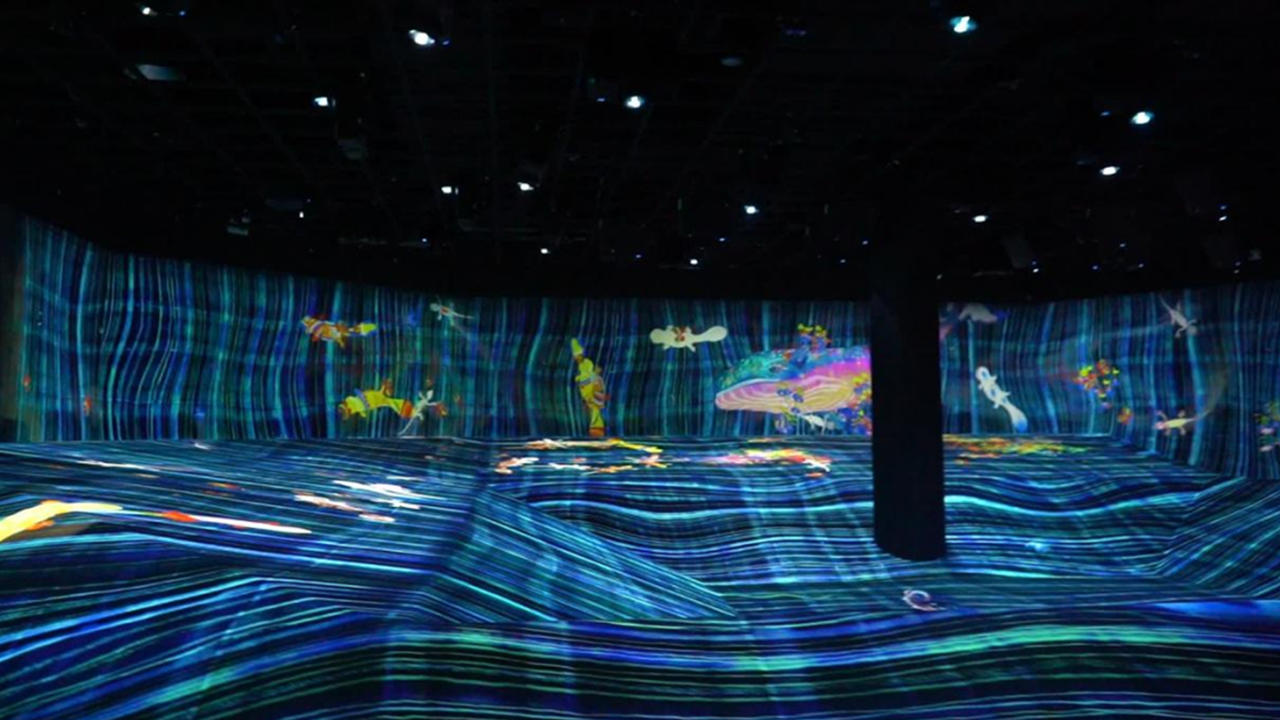 The teamLab art collective

The teamLab art collective, whose works are hits in cities including Tokyo, Beijing, New York, London, Paris, Singapore, Silicon Valley and Melbourne, has also brought an immersive exhibition to the shopping mall.
Covering an area of 1,800 square meters, the exhibition consists of two areas that present 10 of the art collective's most popular works in the world.
The scenarios created by teamLab, which incorporate nature, are not only perfect for taking photos, but also allow both adults and children to experience the fun of "creating the future together." Being immersive in the artistic experience, visitors also experience unbounded inspiration and imagination from the exhibition.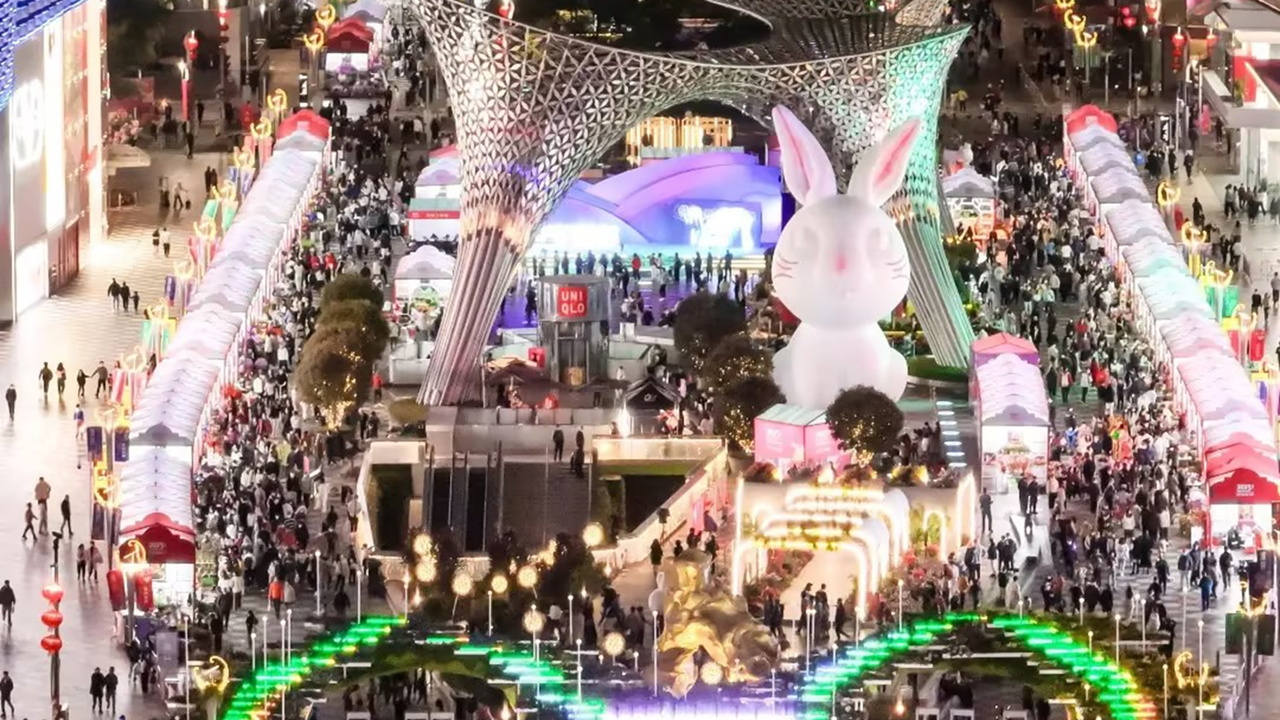 One Avenue

One Avenue, a super shopping center at the Futian CBD, not only features high-rise developments, but also houses an 800-meter-long street for art-installations, cultural experience spaces and entertaining fountains. The street, known as "One Boulevard," reflects the concept of "an artistic city" and creates a people-friendly open business space.
Since its opening, many exhibitions and cultural events have been held at One Boulevard. The open business space is not only an experimental practice of brick-and-mortar businesses, but is also a response to modern urbanites' need for a high-quality urban life.
Amid the fast-pace work and life of Shenzhen, the Futian CBD provides a Shangri-La for the city's busy residents, allowing people to get away from their daily life without the need of driving to distant mountains.
Shenzhen Dongmen Old Street

Dongmen is a shopping area and subdistrict in Luohu District, Shenzhen, the center of which is Dongmen Pedestrian Street. The subdistrict encompasses all connecting commercial streets. These streets were closed off to vehicle traffic and 100-percent dedicated to foot traffic in 1999.
As one of the older parts of Shenzhen, the Dongmen area was established about 300 years ago as the center of Shum Chun Hui, a town that would later develop into the city. This leads it to be alternatively known as "Laojie" (literally "old street").
Add: North of Shennan East Road, Luohu District.
Metro: Line 1 and Line 3 to Laojie Station (老街站), Exit A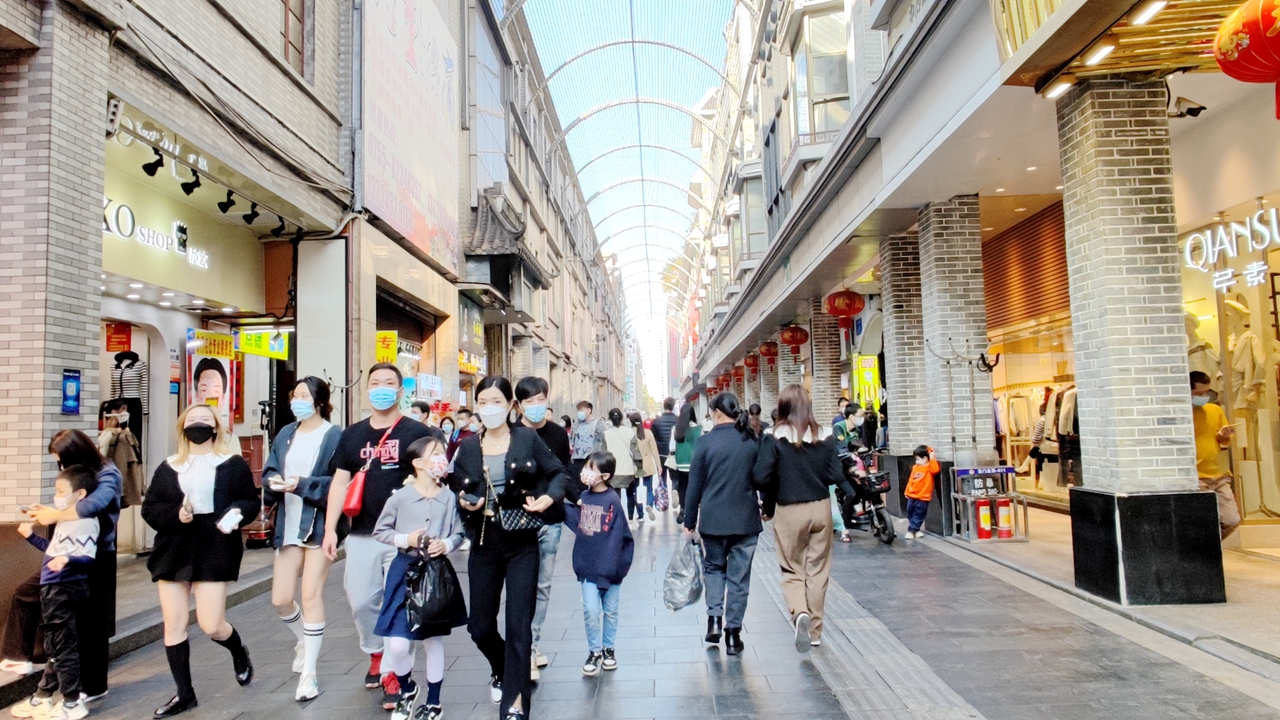 Huaqiangbei Street
Located in Shenzhen, Huaqiangbei was originally built to be an industrial center for wholesale consumer electronics, computers, electronic appliances and communications products. It has since transformed into a huge commercial center, the transition starting in 1998. Electronic and digital products are the backbone of Huaqiangbei, with women's clothing being equally as hot-selling (but less talked-about) there. In 2008, Huaqiangbei was granted the title "China's No. 1 Electronics Street." About one thousand wholesalers and retailers selling electronics have put up shop in this one place, much more than any other electronics marketplace in China, including Zhongguancun in Beijing.
Add: Huaqiangbei, Futian District
Metro: Line 2 to Huaqiangbei Station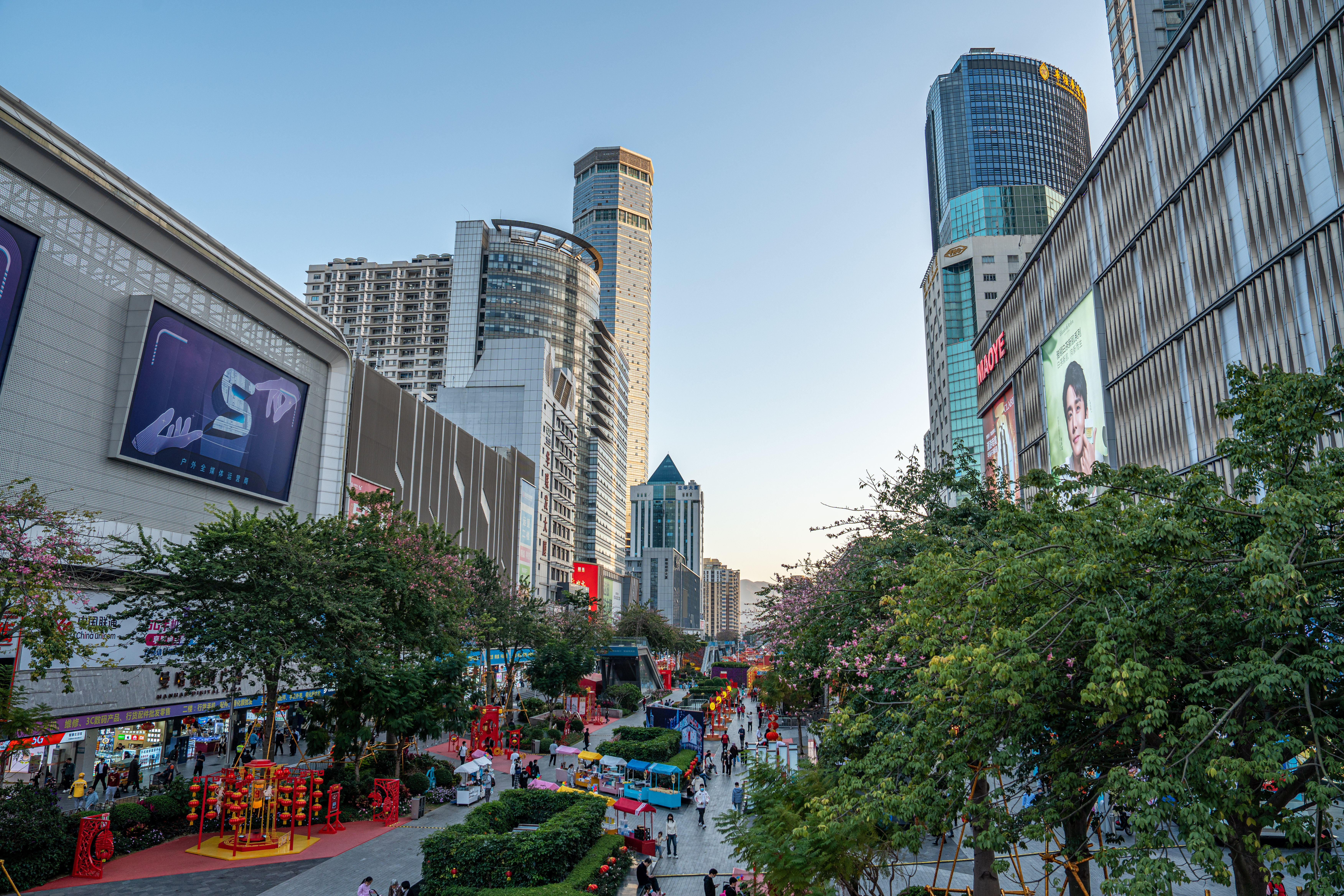 T-Street bazaar
T-Street, as a creative bazaar in OCT- LOFT, has always been focused on promoting creative industries. It provides designers as well as their teams with a wonderful platform for exchange and promotion. Numerous students and citizens have the access to creative activities there. They can not only have fun, but also benefit from improved life quality through creative ideas. OCT-LOFT, as a common arena for creative bazaars, has become the most popular spot with its richest urban atmosphere.
Add: North Area, OCT-LOFT, Nanshan District (南山区华侨城创意文化园北区)
Metro: Luobao Line, Qiaocheng East Station (侨城东站), Exit A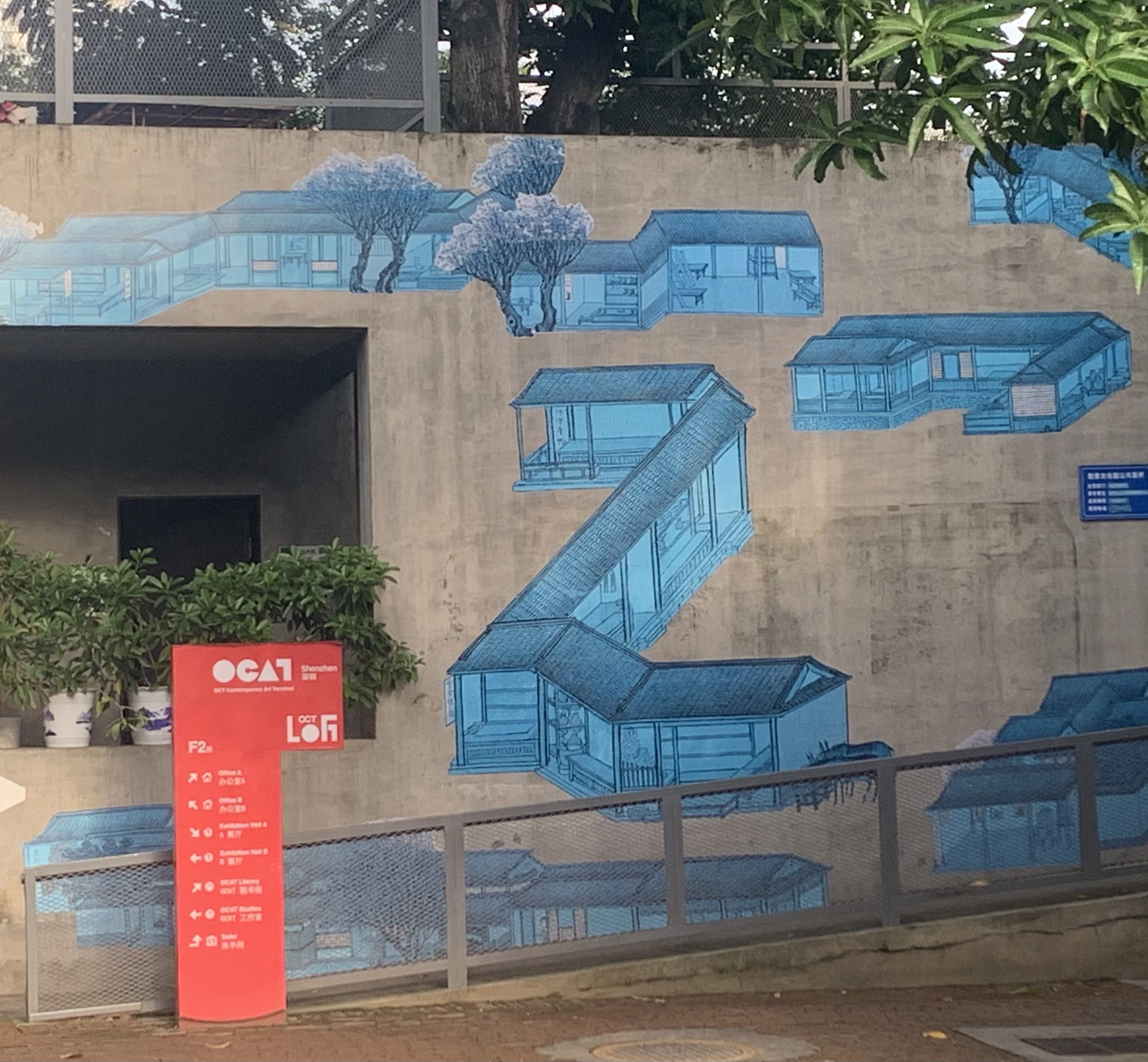 Chung Ying Street
Chung Ying Street is a street on the border between Hong Kong and Chinese mainland, within the border town of Sha Tau Kok (Shatoujiao). One side of the street belongs to Hong Kong, and the other belongs to Chinese mainland.
The street was a river in 1899. British use the high water mark as the border. The river was too shallow at the section of Sha Tau Kok. It dried before the coming of World War II. The residents on both dried river sides then erected their shops to trade. The dried river then renamed to Chung Hing Street (Chinese: 中英街), and later renamed to Chung Ying Street. The town of Sha Tau Kok flourished for that period of time. After World War II, with large influx of refugees from China, the British Hong Kong government decided to close the border and the town fell within the Closed Area. The border town declined since then.
Chung Ying Street was once a famous place for shopping. In the 1990s, when China was still closed to the world, Chinese tourists visited to buy foreign goods, mostly watches, clothes and jewelry. However, the prosperity has declined in recent years due to the policy that most people from Chinese mainland can apply to visit Hong Kong directly. Nowadays, Chung Ying Street is transforming to a sightseeing place of its history. The government has built a museum about the history of Chung Ying Street to attract tourists.
Opening Hours:9 a.m.-9 p.m.
Dafen Oil Painting Village
The Dafen Oil Painting Village is a cultural tourist attraction integrating oil painting creation, production, trading and sightseeing. In 1989, Hong Kong painter Huang Jiang came to Dafen and rent a house to recruit students and painters to create, copy, collect and resell oil paintings, thus bringing the special industry of oil painting into Dafen Village. Later, more and more painters came to Dafen Village, focusing on original oil paintings and reproduction of art works. They also operate Chinese painting, calligraphy, crafts, sculptures, pigments and other supporting industries. After years of development, Dafen Oil Painting Village has become a world-famous "Chinese Oil Painting Village," a national "Cultural Industry Demonstration Base," and a "Most Beautiful Village" in Guangdong.
Add: Dafen Community, Buji Subdistrict, Longgang District
Metro: Line 3, Dafen Station (大芬站), Exit A