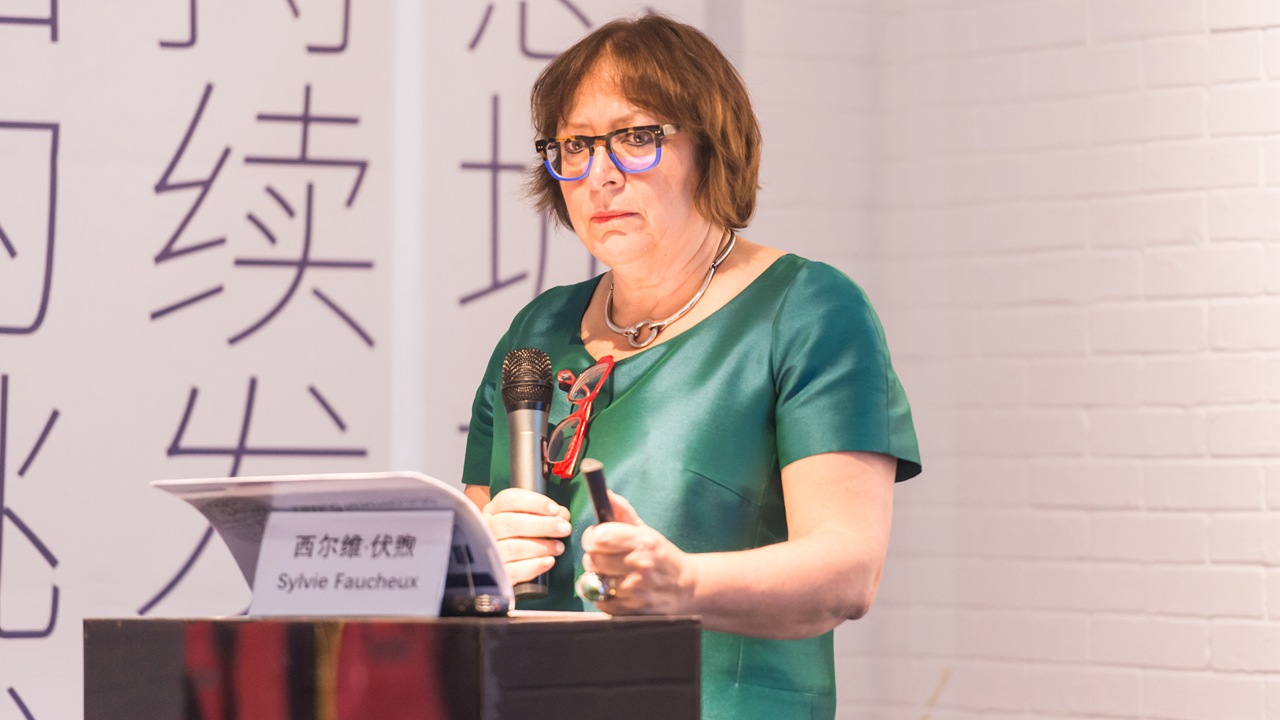 Sylvie Faucheux
French professor Sylvie Faucheux, who specializes in the economy of the natural environment and sustainable development, gave a lecture on smart cities Saturday at OCT Art in Nanshan District.
As the director of IFG Executive Education and director of Academic Innovation within INSEEC U, Faucheux first introduced that future smart cities will be equipped with interconnected and sustainable infrastructure to improve quality of life and ensure sustainable development.
According to her research, China currently has 500 smart city projects, Japan has 15 and India has 100, while in the European Union there are only 90 and the United States has 40.
"It's easier and quicker to build smart infrastructure in new cities like Shenzhen than in those old developed cities in Europe and America. Meanwhile, European people are wary about personal data being shared with the application of digital technology and artificial intelligence, so projects in Europe are harder to implement," Faucheux said.
She also noted that during the economic transformation, new job opportunities will emerge while some traditional types of work will disappear, so universities should redesign educational programs for the recycling economy and smart cities. "Technology is not stable, so when we train our students, the programs should be project-based and students should be knowledgeable, open-minded and cooperative in doing cross-disciplinary projects."
Faucheux has been to Shenzhen several times and she said she has seen the rise of new buildings and green spaces here but plant-covered buildings are rarely seen.
"In Europe, we normally transform old buildings, including incorporating trees or plants on terraces and facade of architectures to tackle air pollution and improve life quality. I'm also expecting Shenzhen to do more in urban farming," she said.
Faucheux's lecture is part of the ongoing Franco-Chinese Month of the Environment, which includes French photographer Alain Fouray's recycling-themed photo exhibition being shown at Shenzhen Talent Park until Nov. 15 and other activities in more than 20 Chinese cities. With the theme "How to Reconcile Economics and Ecology," this year's event, organized by the French Embassy in China, invites the public to think about how to reconcile economic development with respect for the environment.