One of Teodora Pesic's childhood dreams was to live by the sea. The art teacher from Serbia never imagined that her dream would come true 10,000 kilometers away from her hometown.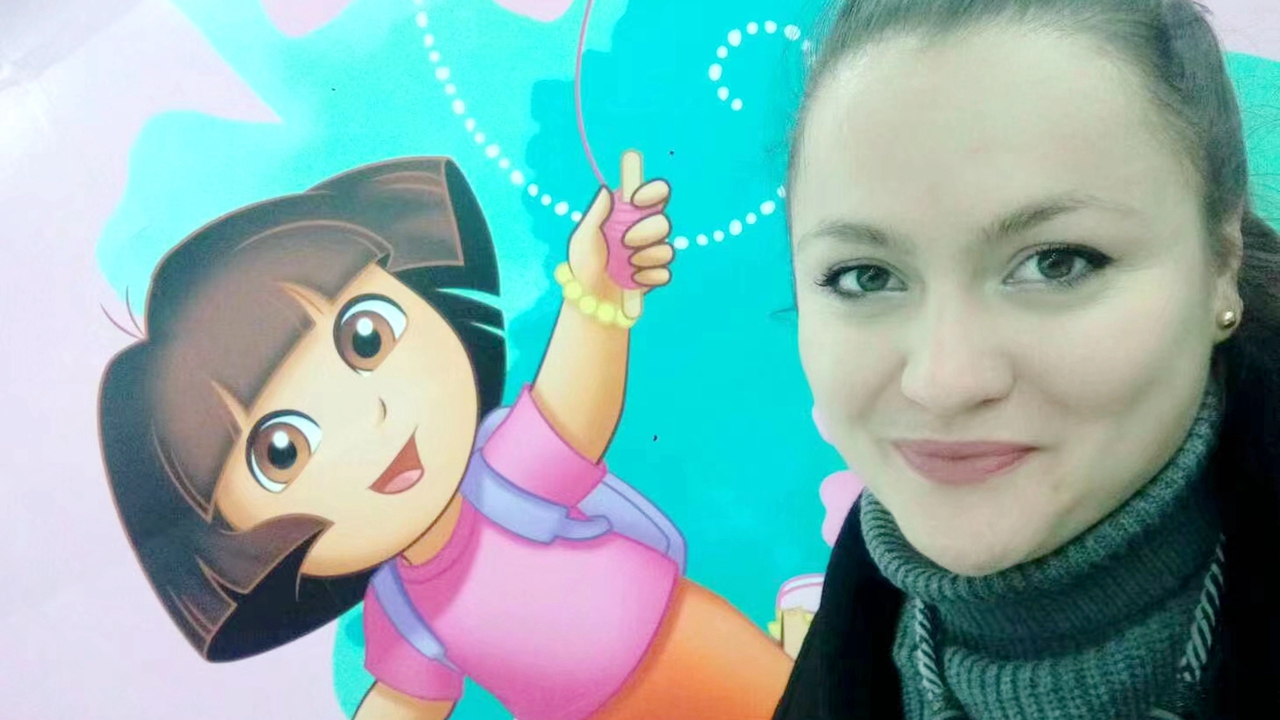 Teodora Pesic. Photos courtesy of the interviewee

"My brother was the first one [in my family] who came to China in 2011, and I had heard a lot about China and Shenzhen from him before I decided to visit in 2015," Pesic said.
During that visit, Pesic felt overwhelmed with almost everything she came across, because Shenzhen was completely different from the cities she'd visited until that moment, and it even brought her fun and opportunities she'd never expected.
"I love Shenzhen. It is exactly what I'd imagined a big city would be like," she said. What amazed Pesic the most about Shenzhen is the speed of development. "'Shenzhen Speed' is just unimaginable for people who haven't been here to see all the Metro lines put into operation and buildings being constructed in a span of just several months, as well as systems to make life more and more convenient, like delivery systems and shared bikes. Everything is just a scan away from you."
Pesic (R) uses a pottery wheel to make pottery at a workshop in Bao'an District.

Pesic found Shenzhen people adapt to new things quickly and it would be hard for them to imagine things the other way around.
"But when I compare them with Europe, I just have a feeling that we live in the future here," she said, citing the prevalence of mobile payments here as an example.
"There is no way that grandmas at the green markets back home would accept app payments as fast as people do here," she said. "It would take much longer."
Pesic (4th R) receives a scholarship for her excellent performance in Chinese language learning at Shenzhen Polytechnic.

While Pesic derives pleasure going on trips to the seaside as well as big and small parks, she found that urban villages enriched her life.
"I love the concept of urban villages. With all the little snacks and fruit stalls, hair and beauty salons, massage parlors, barbecue and hotpot places, and so on, it is just a way to immerse yourself into the culture," she said.
As an art teacher, Pesic has a great passion for learning about Chinese culture. She has been learning the Chinese language arduously and passed the HSK 4 exam to show her language proficiency, with plans to take the next level exam soon. She calls herself a Shenzhener now, after immersing herself into the local culture through various activities like mooncake making, pottery, calligraphy and tea ceremony.
Pesic (L) and her friend Marina Vujic pose for a photo at her bar in Futian District. Vujic, who's been Pesic's friend for over 20 years, has also relocated herself to Shenzhen.

She also contributed to the city's cultural scene, opening a bar with a few friends – first in Futian, and now in Luohu. The bar organizes many events supporting creativity and culture like painting and poetry nights, open mic and standup comedy.
Her bar has been awarded best bar by a local magazine for two consecutive years despite the pandemic.
"Shenzhen gives you options and opportunities even for what you couldn't have imagined," she said. "I hope to always be a better version of myself and that I can continue growing along with this wonderful city I call a home away from home."