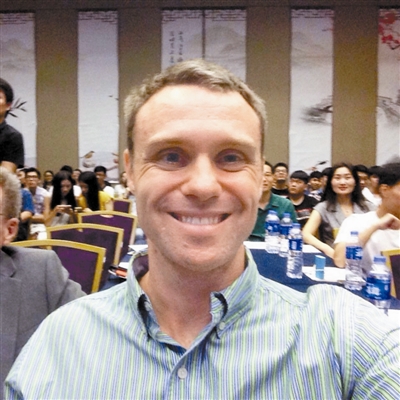 Xie Tao
SZ_DailyVince@163.com
"Going global is not just about the GDP but also about culture, a permissive and diversified local culture, which serves as a magnet to attract more foreigners to settle down here," Michael McGillicuddy from the United States said of the internationalization of Futian District.
McGillicuddy, CEO of a culture and media company in Shenzhen, has been living in the city for two years. The first time he came to Futian, he was invited to a business meeting in a gleaming skyscraper where he saw the sweeping expanse of Futian from Lianhua Hill Park to Shennan Boulevard.
"The international flavor, the shining colors and abundant nature make the area feel alive. Everything was so special to me, as a newcomer from a distant, dry Arizona," McGillicuddy said of his first impression of Futian.
He said he believed there is great potential for international education and overseas travel in this multi-cultural area.
"I was quite amazed at the vitality and diversity of Futian, when I met people from different fields and countries. This area is developing fast with many favorable policies," said McGillicuddy.
"Especially in Huaqiangbei, I can feel the heartbeat of this city, [that is] young and strong. I started my business here and initiated a forum about the future of technology at the Huaqiang Plaza Hotel," he added.
Nowadays, many foreigners come to live and work in Futian, making it an international community.