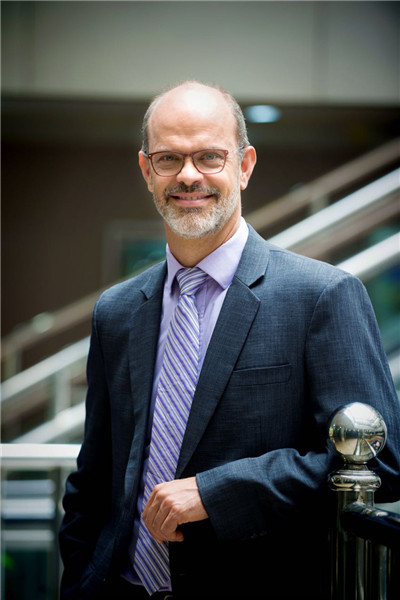 Scott D'Alterio
Chen Xiaochun
654789759@qq.com
Scott D'Alterio, director of QSI International School of Shenzhen and a board member of the European Chamber South China Chapter, has been in Shenzhen for five years. Up till now, he has been teaching overseas for 23 years.
"For our school, the number of expat students remain the same for the past two or three years, which is concerning because our school has been growing. Now it's really level off," D'Alterio told the Shenzhen Daily, adding that the school keeps growing because they are taking more Hong Kong students and children from Taiwan.
He said it's important for an international school to have English-speaking students because other non-English speaking students will have a benefit of learning from them.
"We have a great program to help students catch up. But to remain a real top international school, we need to maintain a strong expatriate population," said D'Alterio.
"What we learned from government officials is that they are trying to be friendly to the expatriate community. With the Apple CEO visit recently, there was a lot of excitement about that. But I don't see practically that our expat population is growing for the school, or for any other international school."
He said that his view was only based on school but the school is good gauge. "Because if you are an expatriate, you probably have children and they go to an international school," he said.
"I think that the reason for that is the cost of living is high and that there is a fair amount of challenges with setting up businesses and things... There seems to be an emphasis on bringing high-tech people in and the best scientists, but not so much on the people who support business. That's what I heard from some parents," said D'Alterio
Though faced with different challenges, D'Alterio finds Shenzhen to be a fantastic place to live. "The quality of life here for me is better than any other place I have ever lived. And I am very happy be here," he said.