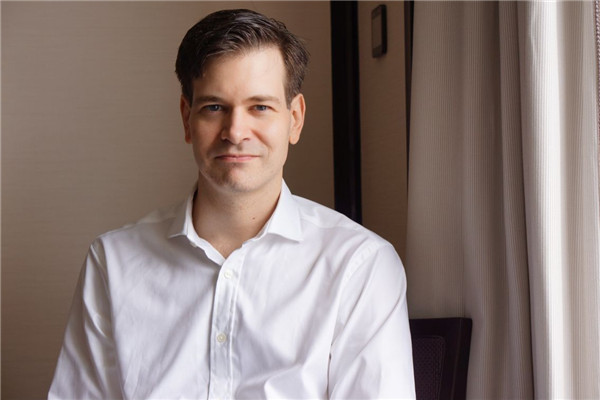 Janek Mann
Nan Nan
there_sun@163.com
Janek Mann is a 39-year-old maker who focuses on sensor technology and supports his colleagues as a research associate at the University of Edinburgh in the United Kingdom by building different devices to support their research.
The German maker came to Shenzhen 2 years ago. "For electronics, Shenzhen is the main city in the world," said Mann, adding that electronic development is much faster in Shenzhen.
Printed circuit boards are an essential part of Mann's products. According to Mann, Shenzhen is more effective and cheaper at making this kind of component. It takes as little as 24 hours to receive an order, and Mann is an example. "In China, you pay an additional fee of 200 yuan (US$29), whereas in the United Kingdom you might have to pay as much as 1000 sterling pounds (US$1,234) for a very urgent order," he said.
The situation for small companies is becoming unfriendly due to the reconstruction of the urban villages, said Mann. Recently, an assembly factory that Mann had cooperated with for a long time had to move from Baishizhou due to the construction of new real estate. These factories and small workshops should be preserved as these seemingly insignificant companies support the vital innovators in Shenzhen, said Mann.
Shenzhen should keep supporting these nascent small companies, said Mann. "In Germany, small companies can get tax deductions for research and development into new technologies," he said.
Mann finds that young Chinese people have a lot of sources of pressure especially social pressure. Many people tell the young generation that you should have a car, a house and a decent job, said Mann.
It is really important for a country to have a young generation that is doing different things, Mann said. "There is a stereotype that China is full of copies, I think that's part of the reason," he said. Mann hopes people can transition from this kind of culture and tells the young people, "You should be confident to explore your ideas."
Mann set up a company, Spot Sensors Ltd., which focuses on environmental monitoring for both individuals and cities as a whole two years ago in the United Kingdom. In the future, he plans to devote himself to new projects. For example, he wants to share his knowledge with the maker community through a series of workshops, and he is developing a way to make more advanced maker skills, such as using CNC machines and making metal molds, easier for others to understand.
Mann has also set up a wiki entry to aid in the knowledge exchange between Chinese and international makers, called the "Maker dictionary," at http://github.com/makerdic/makerdic/wiki .