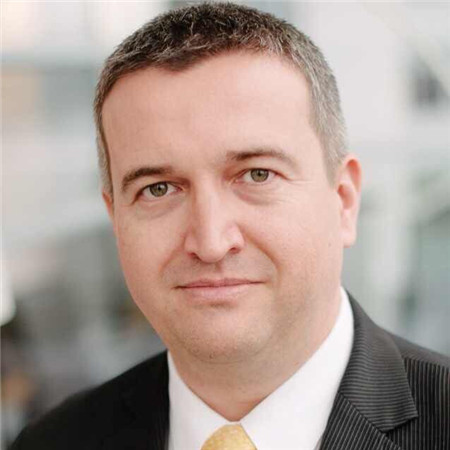 Nan Nan
there_sun@163.com
When you first meet Rudolf Gimmi, a manager with Futian Shangri-La Hotel, you will immediately be impressed by his warm smile and hospitality.
Born in Germany, the 41-year-old said that he was lucky to be working in his dream industry. He started his career as a bartender at a dance school when he was about 13. Gimmi has worked in eight different countries including France, Canada and Maldives.
He speaks German, English, Spanish, French and Portuguese. He picked up the languages while working aboard.
"It takes me five to 12 months to pick up a new language, because I always make friends with locals, and I am not afraid of making mistakes in using the new language," said Gimmi.
"Working in many countries expands my horizon for new experiences and new leadership styles," said Gimmi. "This ensures that I keep an open mind rather than just doing things the old way, which is an essential quality required in the hotel industry."
He believes that the only constant in life is change. "You will have to close down your business if you run a hotel the way people did years ago," said Gimmi. "You have to think ahead for your guests."
Being "married" to his job, Gimmi said that he spends a lot of time at work. Luckily, he has a wife who understands and shares his passions.
Gimmi met Roxana Sanchez Velazquez in Mexico, where they were working at the same resort. Working in the same industry, Sanchez understands her husband's need to relocate frequently and work irregular hours. On top of that, they sometimes have to work apart from each other. Sanchez is now working at the newly opened Fairmont Chengdu as the director of their spa.
"The merit and downside of working in the same industry as your significant other is mutual understanding," Gimmi said. "We have each other's back and cannot complain when the other person spends too much time at work, so we arrange getaways whenever possible."
Apart from work, Gimmi enjoys traveling, which he also treats as a learning process.
"While staying in other hotels, I always pick up new ideas to inspire my own decisions in the future."