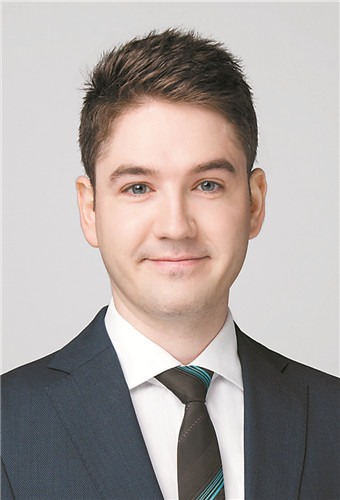 Robin Phipps
Email of the writer: ar_yangz@163.com
Robin Phipps, a 27-year-old English teacher currently working in a training center, has been living in Shenzhen for four years since he left his hometown of Newcastle in North England of Great Britain in 2012.
"I came to China in 2012 when the United Kingdom was undergoing a financial crisis," Phipps told Shenzhen Daily.
"After I finished university in 2012, I looked around, but no companies in my district wanted to hire anybody at that time. For young people aged between 18 and 25 in my hometown, the unemployment rate was 25 percent. Back then, almost every Starbucks in Newcastle had an employee with a degree in psychology."
The harsh employment environment not only forced Phipps to give himself a vacation but helped him find a new route for his career path in Shenzhen.
"I thought that I could deal with this problem when I came back," said Phipps. When the trip was approaching its end, he found he had run out of money, which pushed him to find a job in Shenzhen, the first stop on his vacation.
Phipps regards himself as a very good teacher.
"I never receive any complaints from any parents and I love teaching not only because it pays me but also because I can see the progress it brings to the kids," he said. "I used to teach in a local international kindergarten where I needed to give classes to more than 20 children each time. It takes time for me to learn how to be more patient and how to get along with them."
According to Phipps, the kindergarten required a criminal background check, a TEFL certification, a college degree and 2 years of working experience when he applied for the position.
"Some kindergartens won't ask for a criminal record check, if they want a teacher instantly. I think more checks on those kindergartens will be needed, though this means more pressure and stricter requirements to teachers. It's very important to find a middle ground between finding a qualified kindergarten teacher and toughening the checks on kindergarten teachers," he said.