The beauty of cheongsams and Chinese women are symbiotic. Those who have seen Wong Kar-wai's "In the Mood for Love" can never forget the pretty dresses that accentuated Maggie Cheung's slim waist and graceful postures.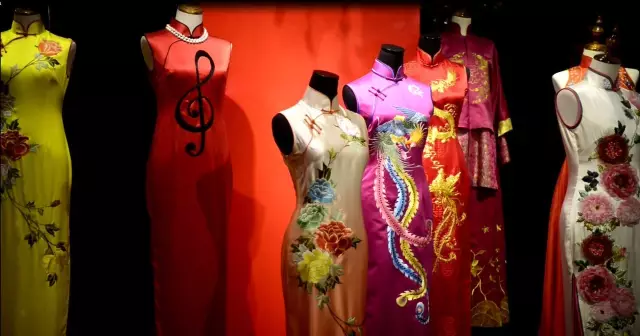 Cheongsams featuring delicate embroideries are displayed at Chinese Cheongsam Pavilion in Buji. Photos by Liu Xudong
But don't be discouraged if you haven't got a film star's body. With new changes to the old style, cheongsam is something you can wear on many occasions.
For example, the classic side slits that reveal the wearer's legs when they walk are dropped in some new designs. To give free movement to the legs, some cheongsams add a bubble skirt to the traditional top, as a more wearable solution in daily life. Popular types of fabric like chiffon and organza substitute for the more traditional silk and cotton.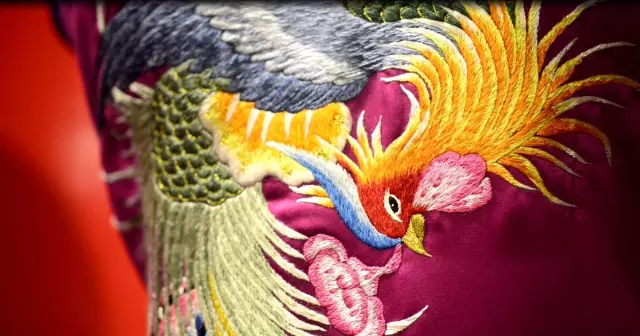 Still, cheongsam is not something you can buy easily online, like a T-shirt or a pair of jeans. Also, it's not something you're supposed to wear in your company's meeting room.
"The most important thing we should pay attention to when wearing cheongsam is occasion," said Tang Guangyan, director of the Chinese Cheongsam Pavilion located in the Silk Park of China in Buji Township. Tang's business offers haute couture versions as well as readymade cheongsams. A pupil of Taiwanese cheongsam master Yang Chenggui, Tang learned fashion design at the Central Academy of Fine Arts two decades ago. She said cheongsam has always been her favorite dress.
"Cheongsam is divided into casual-wear and stage-wear types. A casual-wear cheongsam is usually made of cotton and linen, with low-key patterns or a pure color. Stage-wear cheongsams are like statement jewelry. They often have loud colors and long side slits.
"Never wear a stage cheongsam in daily life," Tang warned. When wearing a cheongsam to a party, one should always beware the danger of overdressing and stealing the show from the host.
Different styles of cheongsam should go with different makeup. Save the jazzy makeup and stage-wear cheongsams only for an evening party or the stage. Slick short hair or a classic updo is the perfect companion for cheongsams, as well as a romantic curly hairstyle.
The classic step-in heels are a good choice to help accentuate one's slim legs.
For cheongsam accessories, a pearl necklace is a good choice. The necklace suits the silk cheongsam well, since the luster of the pearl goes perfectly with the silk's texture. Tang also suggested that customers wear a brooch or a scarf. "A small ornament is enough," she said. "If you already wear a scarf, earrings or a necklace will be redundant."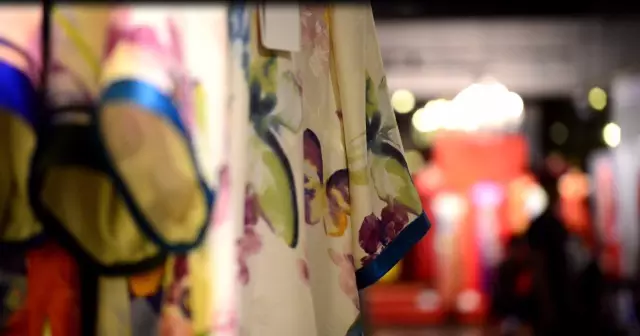 Cheongsam is such an elegant dress that the wearers should also watch their manners.
"Walk with no hurry and speak slowly and gently," she said. "When you sit, you need to sit toward the edge of the chair with legs close together, slightly tilted to one side."
The cheongsams sold at Tang's shop range from several hundred yuan apiece to 6,000 yuan (US$895), depending on the design and fabric. Silk cheongsams at the shop often start at around 2,000 yuan, while cotton ones are much cheaper.