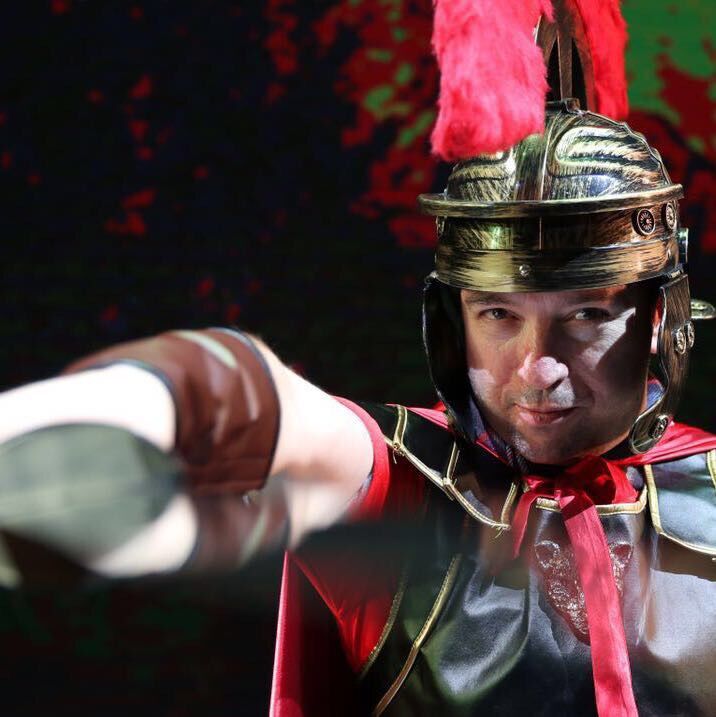 Email of the writer: Yangmei_szdaily@163.com
Everyone has a hero. For Byron John Eveson, a Canadian who teaches in Shenzhen, that person is Norman Bethune, a Canadian doctor who was dedicated to serving humanity and is part of the reason Eveson decided to come teach in China.
"It's a good way to live your life, in service to other people in humanity. Teaching is also a way of serving people," Eveson said.
Eveson has been working in Shenzhen's public school system for 11 years. In his classes, he tries everything he can to make the classroom alive and keep the students entertained while learning. "Language can be very boring to small kids, so I try to make it more exciting by making more games and encouraging them to use the language," he said.
As a drama lover, he often works with his Chinese colleagues to write and direct drama plays for the students.
The 50-year-old is married to a Chinese woman and, according to him, he is also married to Chinese culture. "I appreciate Chinese culture. It teaches me a lot." He often uses respect to cope with the cultural shock he experiences with his wife and co-workers. He said, "Misunderstandings occur due to lack of communication. Once you open your mind and heart and respect each other, things will quickly clear up."
He loves teaching and his students. To recognize his hard work and devotion to teaching, his employer gave him a Loyalty Award Certificate in 2017.
In his spare time, he likes exploring the city with his wife, watch movies and visit art shows. He plays the role of a Roman general in his wife's dance drama "New Silk Road." "I love being part of it," he said.
Eveson plans to teach in Shenzhen until he retires because he loves teaching and living in the city. "It's so vibrant and alive and has so many opportunities."