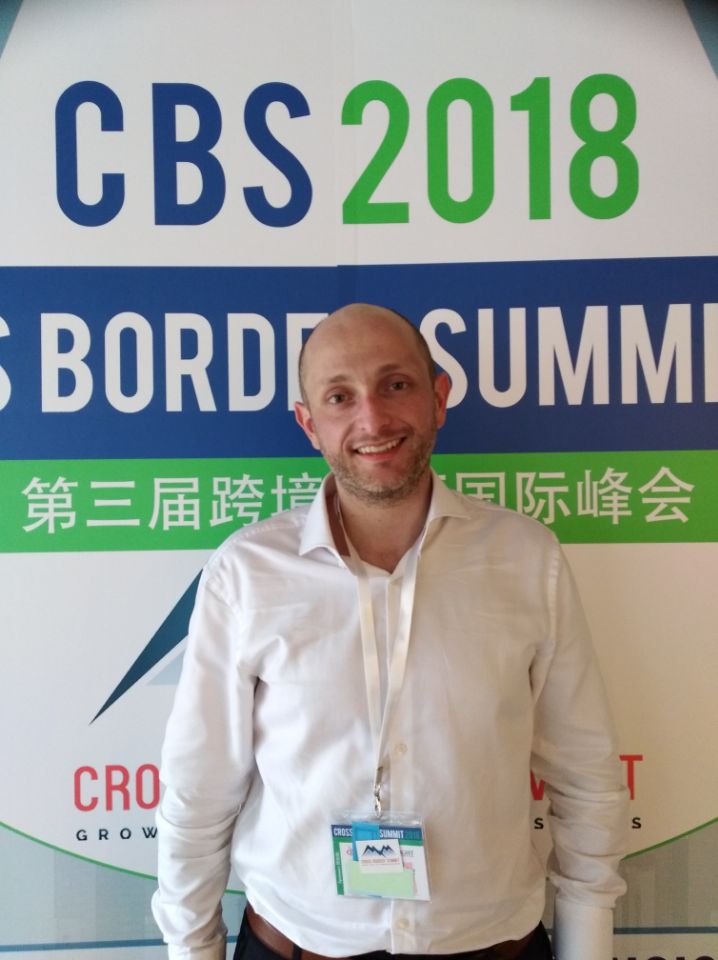 Esteban Kadamani
Email of the writer: adinglily@hotmail.com
Esteban Kadamani, a Colombian entrepreneur who has been traveling in China for the past six years, dreamed big after discovering the great potential of the Chinese market.
He came to Shenzhen last month to attend the 2018 Cross Border Summit and seek partners for his new project, bringing Chinese people to Latin America.
At 22, Kadamani started to work for a window company. In less than a year, he and his friend opened their own company in Miami.
After weathering many setbacks, they finally landed the first big job, a US$350,000 contract, to manufacture the windows and doors of the biggest shopping center in Key Biscayne.
They not only completed the project on time, but also under budget. Their satisfied client was so happy that he started recommending Kadamani to all of his friends and partners.
That US$350,000 job turned into US$3 million in revenue in the first year alone. "Working 16 hours per day and leaving our personal life behind was finally paying off," he recalled.
Kadamani is now president of Infinite Windows LLC, with around 50 employees in positions ranging from architects and engineers to installers and project managers.
However, this time Kadamani's dream is totally different from his past achievements in the windows market.
He was amazed to discover a rapidly developing country and started to dig deep into the Chinese market.
Kadamani sees a lot of potential in Latin America tourism for Chinese. The Chinese middle-class has grown so much that they now travel around the world. But it is very difficult for Chinese people to go to a country that doesn't speak Mandarin or English.
"You need someone that knows China and someone who knows Latin America to help Chinese people get there. That's what this project is about: getting Chinese people into Latin America, showing them the tourist destinations, real estate and food," he explained.
This year, he plans to take 30 to 50 VIP business executives to Latin America. "We are also forming groups that will include interpreters capable of translating Chinese and Spanish.
We are also working with the consulate in Colombia to get help with eating arrangements. We want to make the trip comfortable."
He is planning a trade show of Latin American companies so Chinese people can come to the fair and visit the tourist sites in one trip.